All products featured are independently chosen by us. However, SoundGuys may receive a commission on orders placed through its retail links. See our ethics statement.
Sennheiser Urbanite XL Wireless Review
The Sennheiser Urbanite XL Wireless are the top of their respective line, and they look, sound, and feel like it.
Last year, we took a look at the Sennheiser Urbanites, the smaller, less full-featured cousin of the headphones we're reviewing today. The Urbanite XL Wireless are exactly as the name describes — a sized up, Bluetooth-enabled version of the same headphones.
While they might look the same, larger driver size often makes for better sound. Of course, bigger isn't always better, so the question is: are the Sennheiser Urbanite XLs worth the extra cash?
What's In The Box?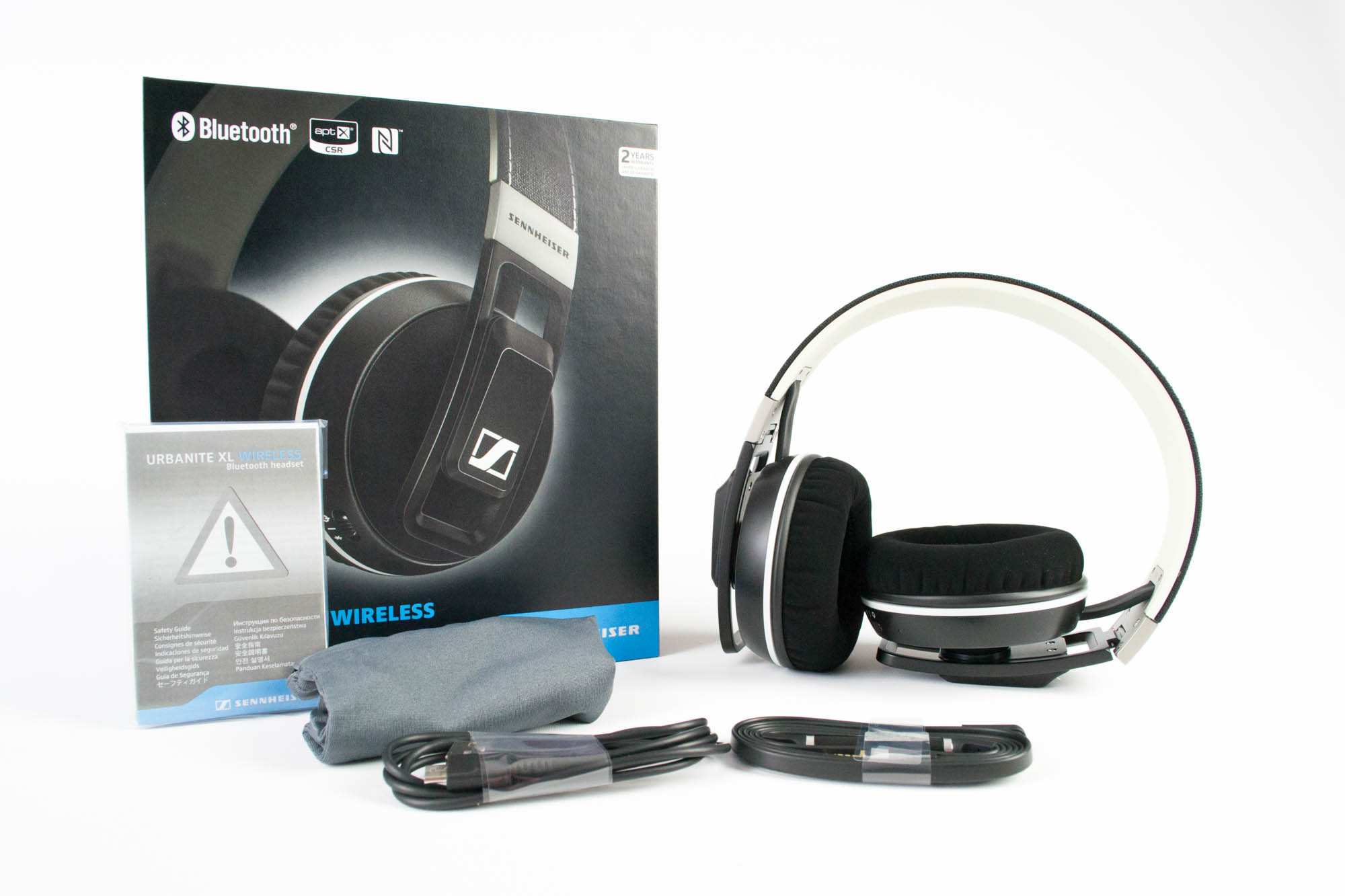 Open up the box and the first thing you'll spot is the headphones. Nearby you'll see the carrying bag and manual, while underneath those you'll find the 3.5 mm audio cable and the USB charging cable.
Build & Design
Unlike the other headphones in this line, the Urbanite and Urbanite XL, the Sennheiser Urbanite XL Wireless are only available in black. This doesn't seem to be a temporary thing, nor can we think of any good reason for limiting the color choices, other than relatively limited stock of the wireless models when compared to the other two.
No matter what the reason for that lack of choice in color variety, these are fairly stylish, and the black is certainly classier-looking than the over the top red, white and blue color scheme of the smaller Urbanite model we reviewed. Other than size and color, these look fairly close to the Urbanite, while they look virtually identical to the wired Urbanite XL when plugged in.
The ear cups are fairly adjustable, and this made for a comfortable fit, though they started to feel less comfortable over time. I don't have large ears, but the ear cups felt slightly to small to go around my ear. For those with larger ears, these are essentially on-ears.
Connectivity
Pairing is easy, thanks in part to the inclusion of NFC. Turn the headphones on and slide the power switch just a little further to enter pairing mode. Then either pair from your device's Bluetooth menu or tap your NFC-enabled device on the right ear cup.
Range is the standard 30 feet, and while I did encounter some skipping at the very limits of that range, moving a few feet closer to the source put a stop to this immediately. It's worth noting that this only occurred with a supporting wall in the way, but lighter walls didn't seem to interfere.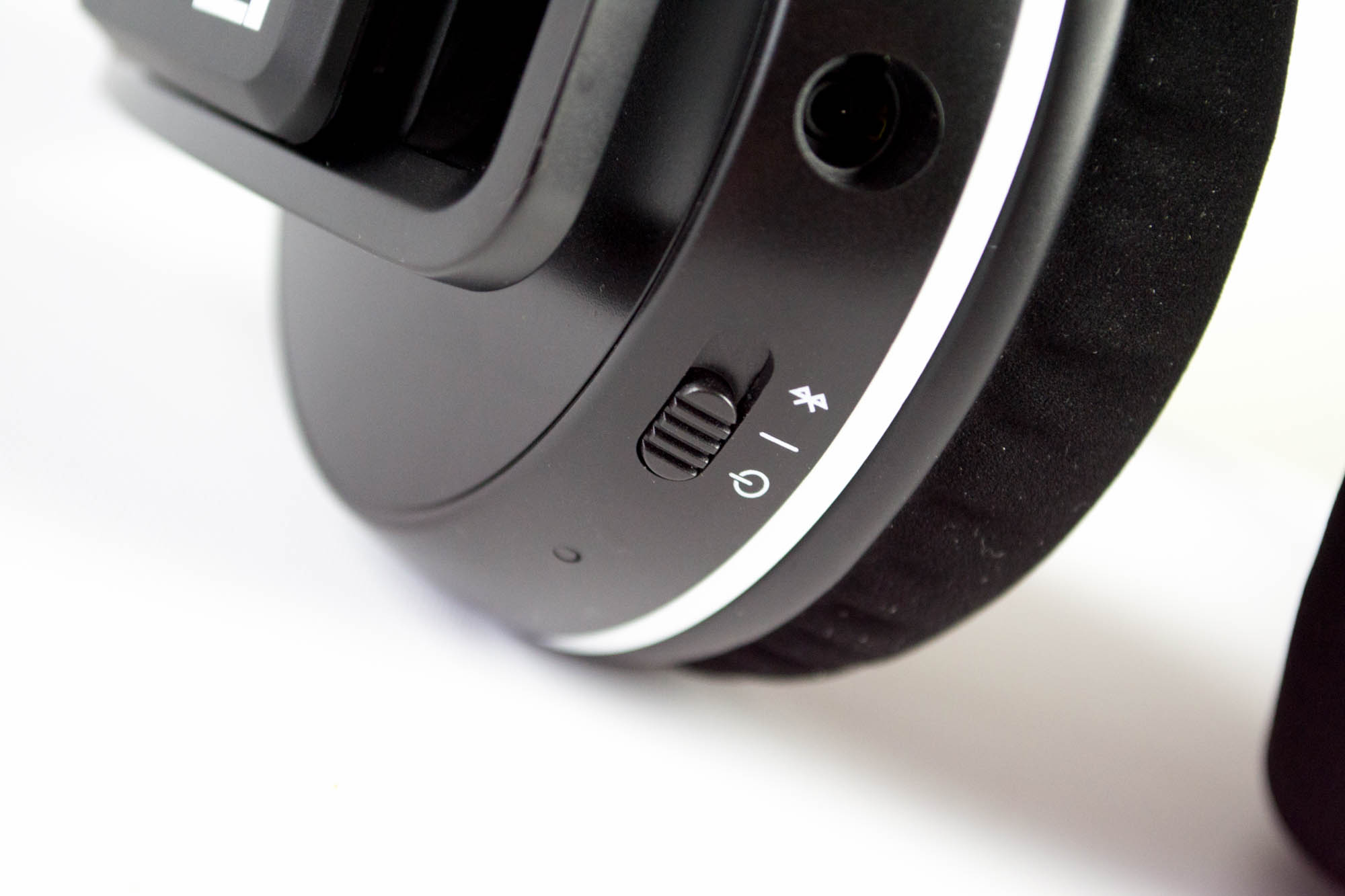 All the controls are packed into the right ear cup. Swiping up and down raises and lowers volume, while tapping with pause and resume playback. Double tapping skips to the next track, while a triple tap skips backward. There are a few other controls, like double tapping and holding to fast-forward, and while they're confusing at first, they quickly became second nature.
The only problem with these controls is that I noticed on a few occasions that I would accidentally pause playback while adjusting the headphones for a better fit. This wasn't a huge problem, but accidentally hanging up in the middle of a call could be.
Battery Life
Sennheiser claims an estimated 25 hours of playback or talk time, and they seem to be right on the money. During our testing, one run totaled roughly 23 hours of battery life, while another yielded 24.5. Charge time was around two hours, though as always this will vary depending on the charger you use.
If you happen to run out of battery life, it's nice to know that the Urbanite XLs will continue to work in passive mode if you plug them in using the 3.5 mm cable. The volume is considerably lower than when using them in powered mode, and they don't sound as nice, but it's nice to know that you're not completely out of luck when you're out of juice.
Sound Quality
The vast majority of testing was done connected to both an iPhone 5s and a Google Nexus 5 via Bluetooth, but we also plugged the Urbanite XLs into a Focusrite Saffire Pro 40 audio interface playing lossless files to test fidelity. There was a little more depth to certain sounds when plugged in, but the difference was relatively minimal.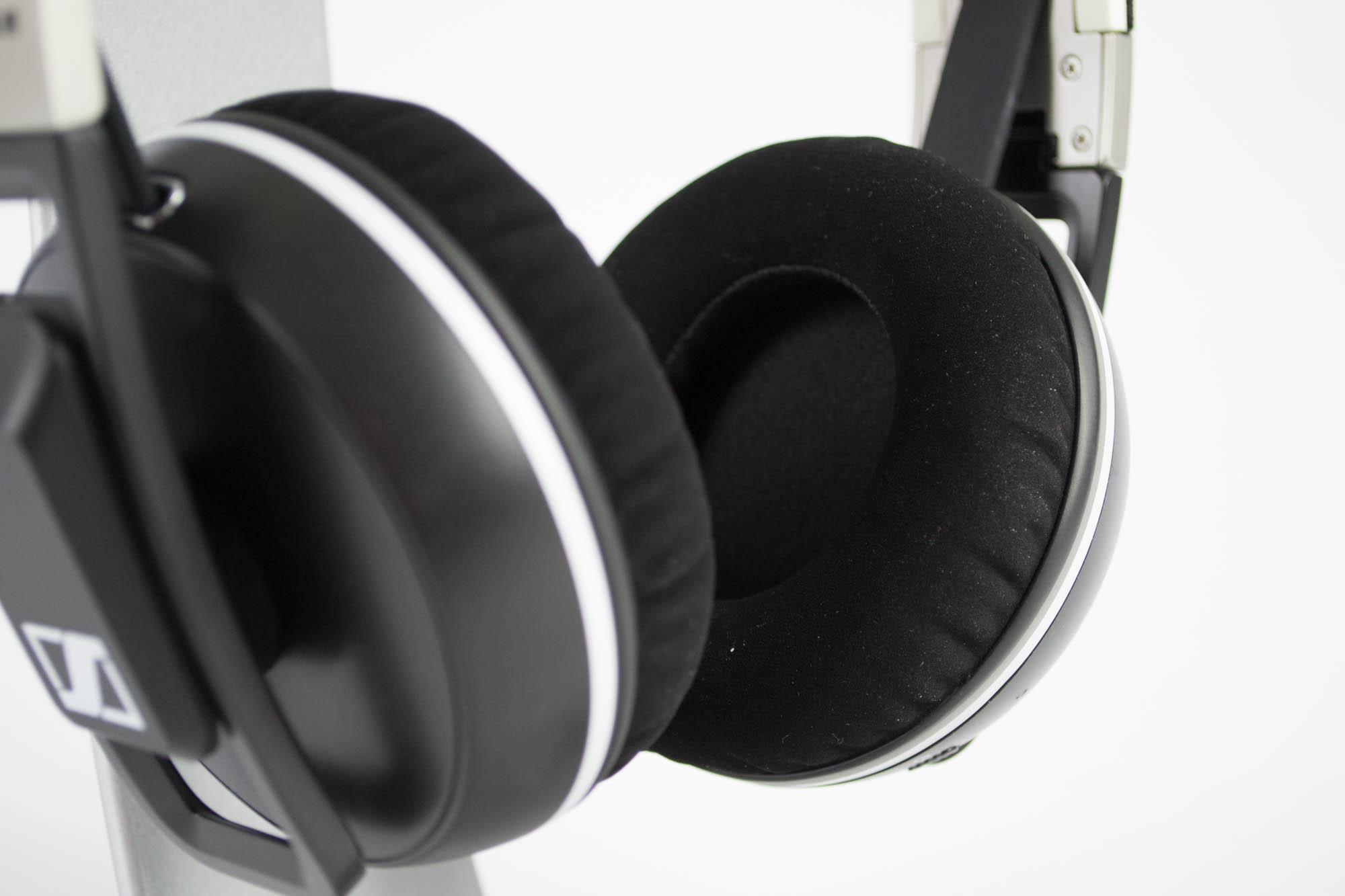 The Sennheiser Urbanite XLs will offer up enough bass for most, but not all. While they may not be absolutely over the top when it comes to the lows, they are handled well. The bass on the Zombies' "This Will Be Our Year" can turn into a booming mess on some bass-boosting headphones, but it sounded perfect on these, and the lows remained clear even as we cranked the volume.
Unlike a lot of headphones that hype the highs and lows (which these do) there is plenty of room around the midrange — it doesn't feel crowded by the highs and lows. The subtle backing vocals on Metric's "The Void" were preserved better than is usually the case on many headphones with a similar sound signature.
The highs are generally crisp, and the sound of breath between notes or the movements of fingers on strings comes through with decent clarity. There was a fair amount of detail on cymbals and hi-hats, though there could be a little fizziness to the sound at times. Though never a major problem, this was more apparent when connected via Bluetooth.
These are fairly big-sounding headphones with decent enough soundstage. This combined with the low end had me checking behind me at one point because I thought a box had fallen over and hit the floor. Noise isolation is fairly good, even at low volumes, though music will block out much more than a podcast, for example.
Conclusion
It might not be fair, but the real reason that these headphones aren't being rated higher is that the Sennheiser Momentum Wireless also exist. The Urbanite XL Wireless are still a good pair of headphones, albeit for a different crowd. These are arguably more stylish, and definitely different when it comes to sound.
While the Momentum Wireless are still our pick of the two, if you prefer a sound that's more "fun" at the expense of accuracy, these are probably more for you. Given that they're also significantly cheaper than the Momentum Wireless, they're certainly worth the money, and absolutely deserving of a look.