All products featured are independently chosen by us. However, SoundGuys may receive a commission on orders placed through its retail links. See our ethics statement.
The bottom line
The Sennheiser HD 660S2 is slightly bassier than its predecessor, but this isn't for bass-heads, and also not for those who need significant treble emphasis. It's not a good or bad thing, it's just a preference issue—but this fact should inform your buying decisions.
HD 660S2
The Sennheiser HD 660S2 is slightly bassier than its predecessor, but this isn't for bass-heads, and also not for those who need significant treble emphasis. It's not a good or bad thing, it's just a preference issue—but this fact should inform your buying decisions.
What we like
Good sound
Easy maintenance
Comfort
Connectivity
What we don't like
Sound not for everyone
Price
Rating Metric
Sound Quality
9.8
Bass
9.7
Midrange
9.9
Highs
9.7
Isolation / Attenuation
0.7
Durability / Build Quality
6.8
Value
6.3
Design
9.0
Connectivity
6.5
Portability
4.5
Feature
7.0
Comfort
9.7
Three years after the release of the HD 660S, Sennheiser is back with a refresh: the HD 660S2. Billed as a successor to the original high-end headphones but with a more "relaxed" sound, this new entry has much to prove. Does it offer a compelling reason to buy over the rest of the Sennheiser stable?
Editor's note: This article was updated on September 25, 2023, to update the charts to the new tool.
About this review: We tested the Sennheiser HD 660S2 over three days. Sennheiser provided the unit for this review.
The Sennheiser HD 660S2 is for anyone looking for a set of open-back headphones that perform well for music listening and don't overemphasize the highs. This product is meant for a quiet home office or computer area.
What's it like to use the Sennheiser HD 660S2?
The Sennheiser HD 660S2 is a set of high-end open-back headphones, and true to its role, it has a lot in common with cans in this niche. Specifically: it's built for sound quality and the sound quality only, so there's little in the way of advanced features or frills, instead focusing on comfort and performance above any other concern.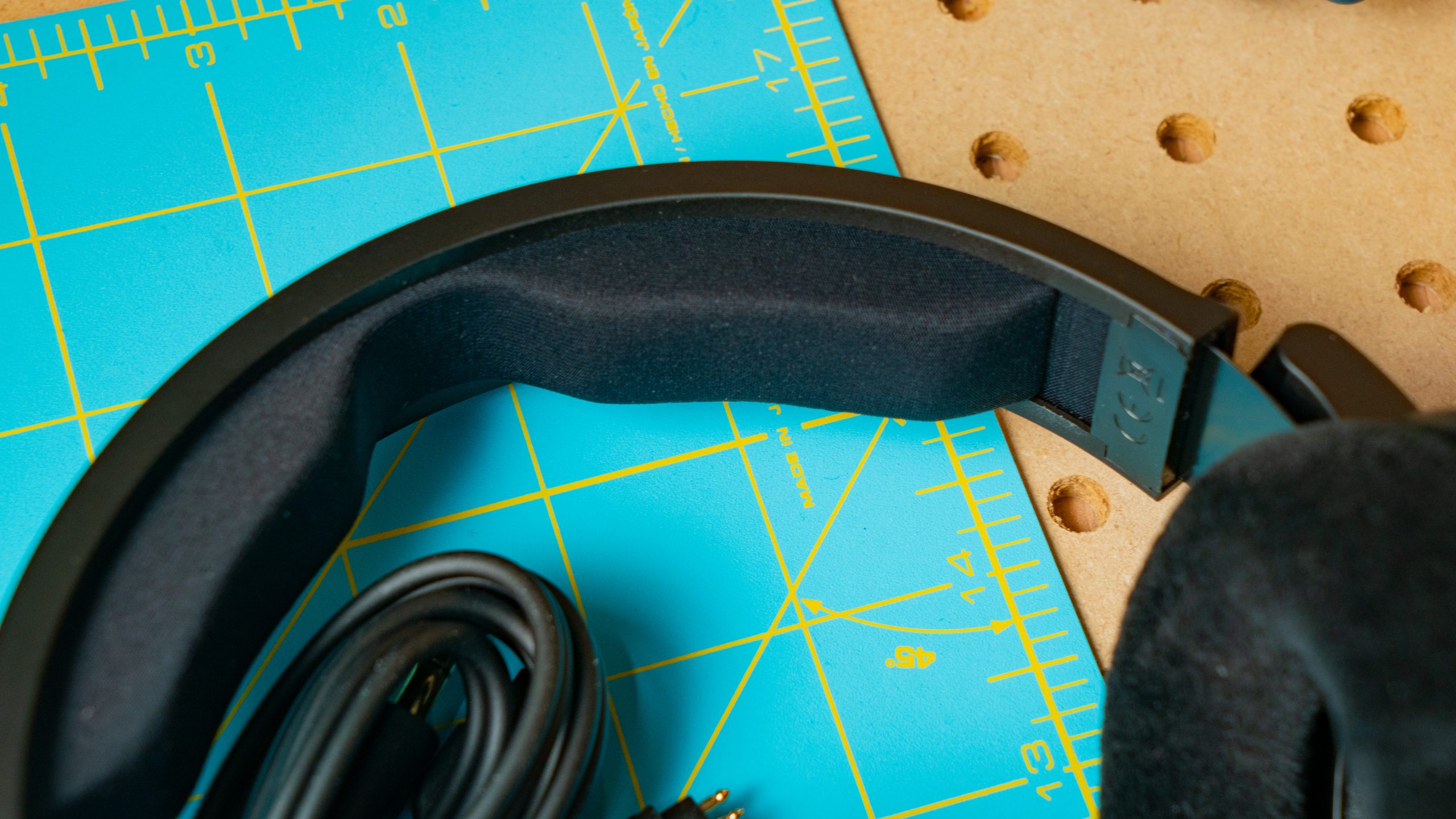 The foam padding in the Sennheiser HD 660S2's headband is up to the task, but the band itself is rigid.
The large drivers are housed in rigid plastic with an open-back grille, allowing for the impression of more "natural" sound in a quiet environment. Open backs aren't without their tradeoffs, though, as they'll also let in all the noise around you. This may not be a drawback for your use case, but it's important to remember that open-back headphones will not only let in all the noise around you, but these products will also leak sound to anyone within earshot. Headphones don't require a high loudness because your ears are very close to the drivers, but if you're rockin' out, someone else could hear what you're listening to.
Each ear cup is ringed by a velour ovoid pad that is relatively pliable and not very stiff. Because the pad is so large and the band is very rigid, the Sennheiser HD 660S2 distributes its weight reasonably well—but if you crank them down too tightly, it leads to some fatigue. With the proper fit, I can clear 6 hours of continuous listening time with no sweat.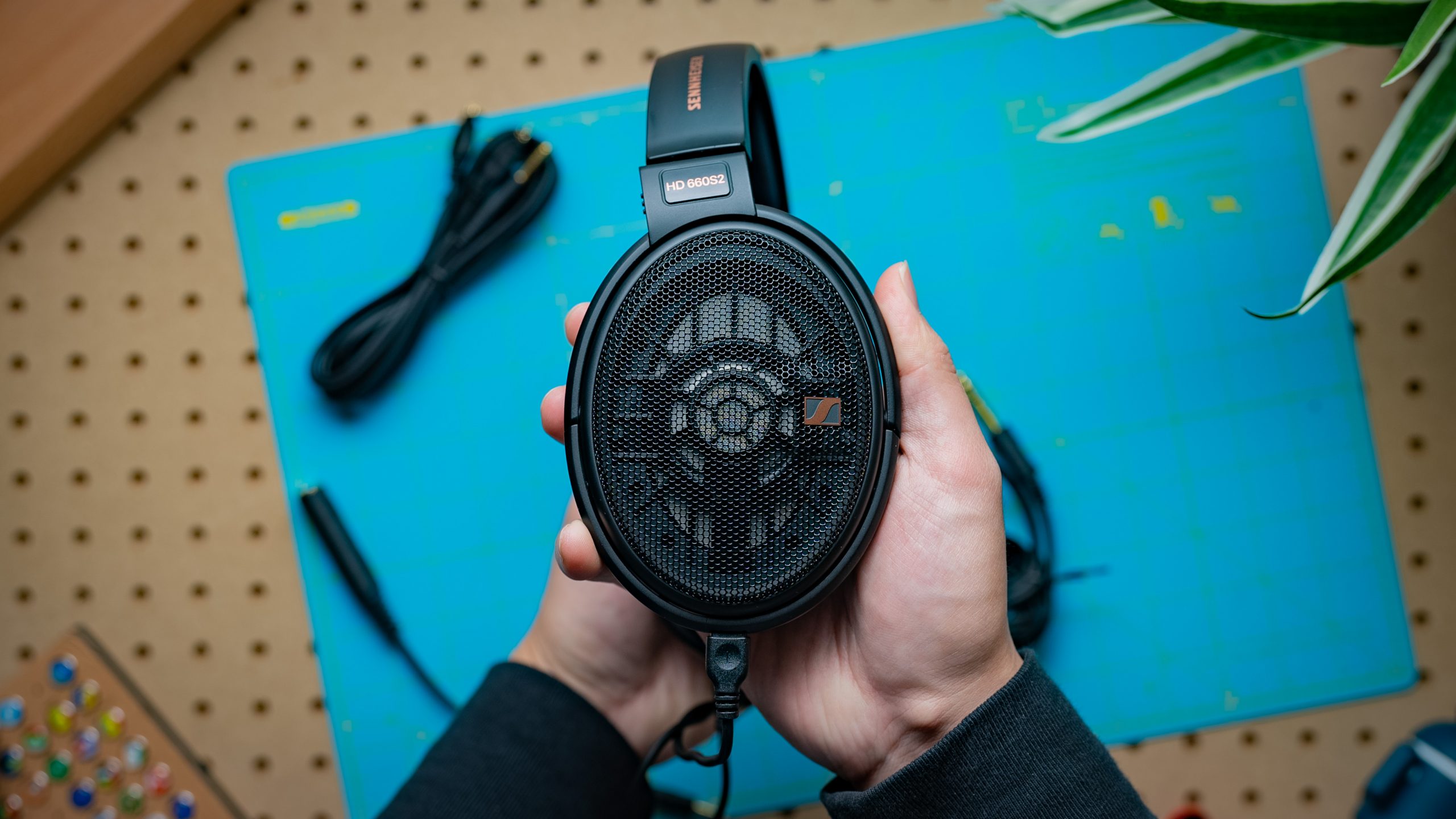 Open backs mean no noise isolation worth mentioning.
On the bottom of each ear cup are the proprietary two-pin push connectors Sennheiser's been using for years, so getting replacements should be easy if something happens to the stock cable. Unfortunately, the cable is a standard Y shape, meaning it's more likely to get caught on something if you are in tight quarters.
How does the Sennheiser HD 660S2 connect?
Like its predecessor, the Sennheiser HD 660S2 connects to your source via the included 1.8-meter cable. Said cable terminates in a 1/4 inch TRS plug, with two-pin plugs at the top of the Y-shaped cable connecting into each ear cup. Like other products that do the whole TRS termination "backwards" (using a dongle to offer a 3.5mm plug instead of an adapter to get a 1/4 inch one), I want to note the design here is very inconvenient if you change sources often. Lots of other products—including some from Sennheiser—have managed to use the threaded 1/4 adapter on top of a 3.5mm plug without much hassle, and it doesn't add even more cable length or the need for fabricating more parts. Of course, it isn't an issue if these headphones will live by a desk and never leave. It's just a strange design choice that probably shouldn't exist anymore.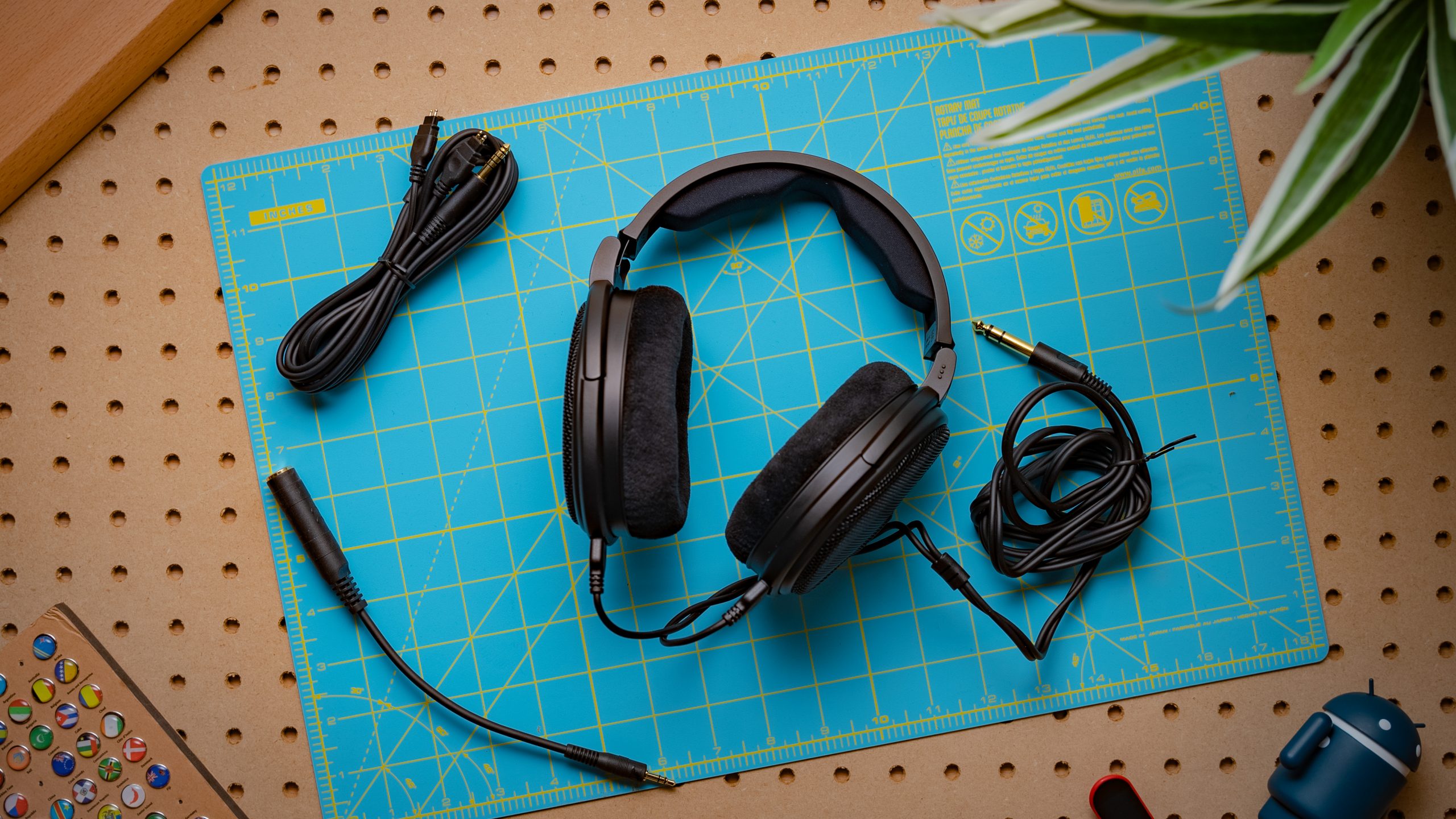 Seriously, what's up with that dongle?
As the cable is removable, it's replaceable with options sold by Sennheiser. This is huge for longevity and allows you to tinker if you need a longer cable. We caution you not to go too deep down the audiophile cable rabbit hole—it doesn't matter what cables you get if they can satisfy the requirements of the headphones, and everything will.
A supplementary cable terminates in a 4.4mm Pentaconn connector inside the packaging. This allows the use of headphone amps with balanced outputs for higher voltage levels. Still, we're willing to bet that only a handful of HD 660S2 buyers will use this cable simply because the TRS plug can make the most of these headphones.
You probably don't need an amp for the Sennheiser HD 660S2, but if you like to make equalizer adjustments, it could help provide some additional gain and headroom. The headphones don't require much power to drive independently, though they have a relatively high impedance for modern cans.
| Specification | Value |
| --- | --- |
| Impedance | 300 Ohm |
| Sensitivity | 104dB/1 Vrms |
| Connection | 1/4 inch TRS (1/8 inch adapter) |
| Transducer type | Dynamic |
How does the Sennheiser HD 660S2 sound?
Editor's note: this review uses a hover-enabled glossary to describe sound quality based on a consensus vocabulary. You can read about it here.
The Sennheiser HD 660S2 sounds as good as it should for the price. The main bone of contention here is more a matter of taste than objective performance.
Our tests show that you don't need to worry about distortion or compression (look at the chart)as you increase the loudness of the headphones—and if you hear those things, something else is happening. The effort poured into the headphone drivers is evident: they're solidly competent at what they're meant to do.
Should you buy the Sennheiser HD 660S2?
As this set of headphones is firmly aimed at enthusiasts and not professionals or the mass market, I'd say that you should consider the Sennheiser HD 660S2 if and only if you're looking for a set of headphones that sound like the HD 660S, but you don't want to EQ in a bass lift. At release, the nearly $600 headphones are fine—good, even—but the Sennheiser HD 660S2 doesn't differentiate itself from cheaper options in its product line. If you own the original HD 660S, or the HD 600, save your money.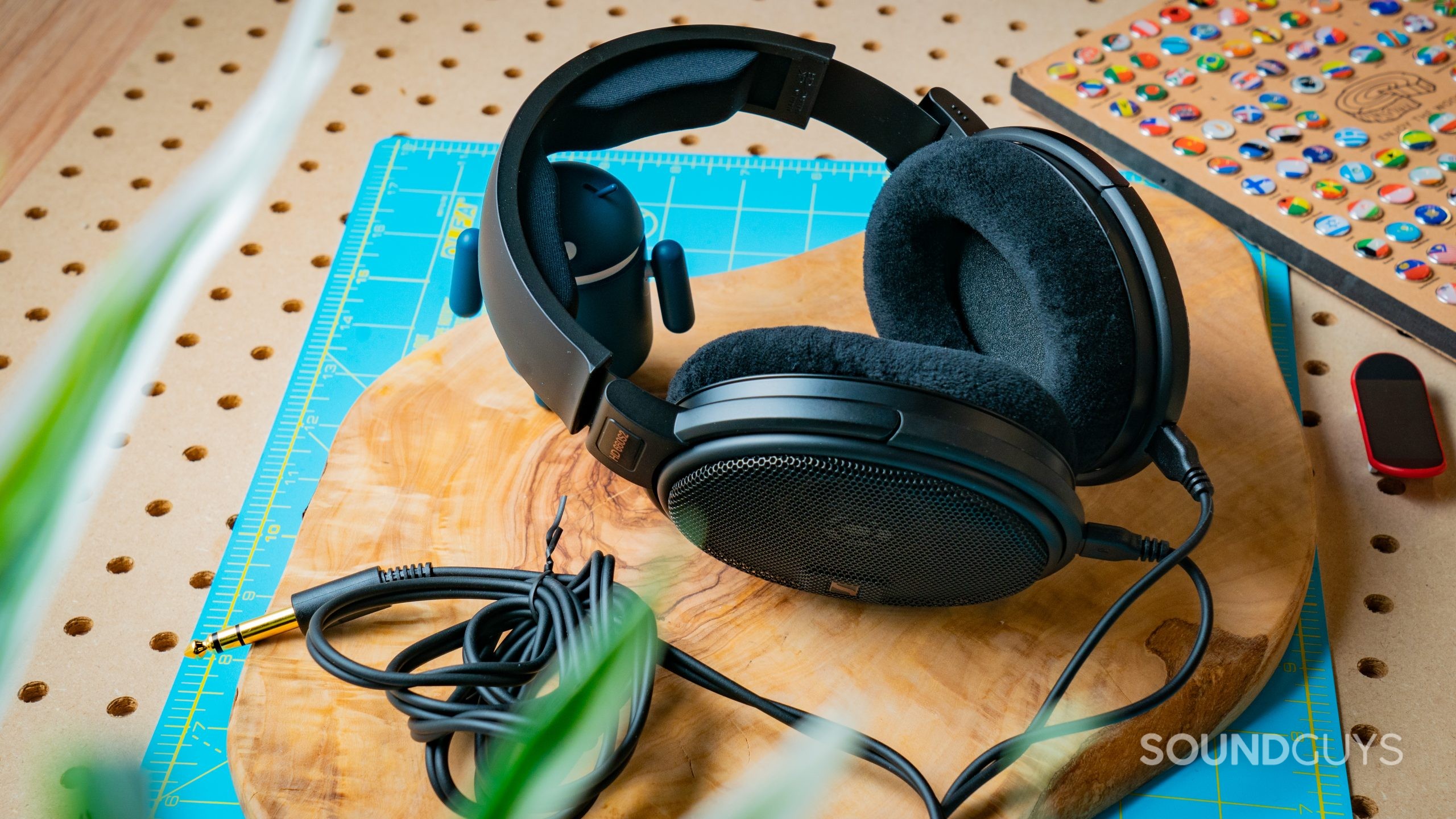 The Sennheiser HD 660S2 are a great pickup for those who like older music but may prefer a different sound.
Over time you'll see the price drop for the new HD 660S2. If that happens, we have no issue recommending these cans for someone looking for that sound. The main drawback here is simply price and little else. If money is no object, put this product on your radar—remember that at $600, many options may fit you better, depending on your needs and preferences.
Sennheiser HD 660S2
Sennheiser HD 660S2
Improved bass • Clean neutral sound profile
With a refined sound, the HD 660S2 were built for comfort
Focusing on refinement, the Sennheiser HD 660S2 are an evolution of their neutral profile, open-back wired headphones. Carefully tuned air ports lead to cleaner bass, without compromising the audiophile experience.
What should you get instead of the Sennheiser HD 660S2?
If you want a more neutral sound (while coincidentally saving yourself some money), we recommend the Sennheiser HD 600 or Sennheiser HD 560S. Both models offer variations on the Sennheiser sound but at a dramatically reduced price compared to the HD 660S2.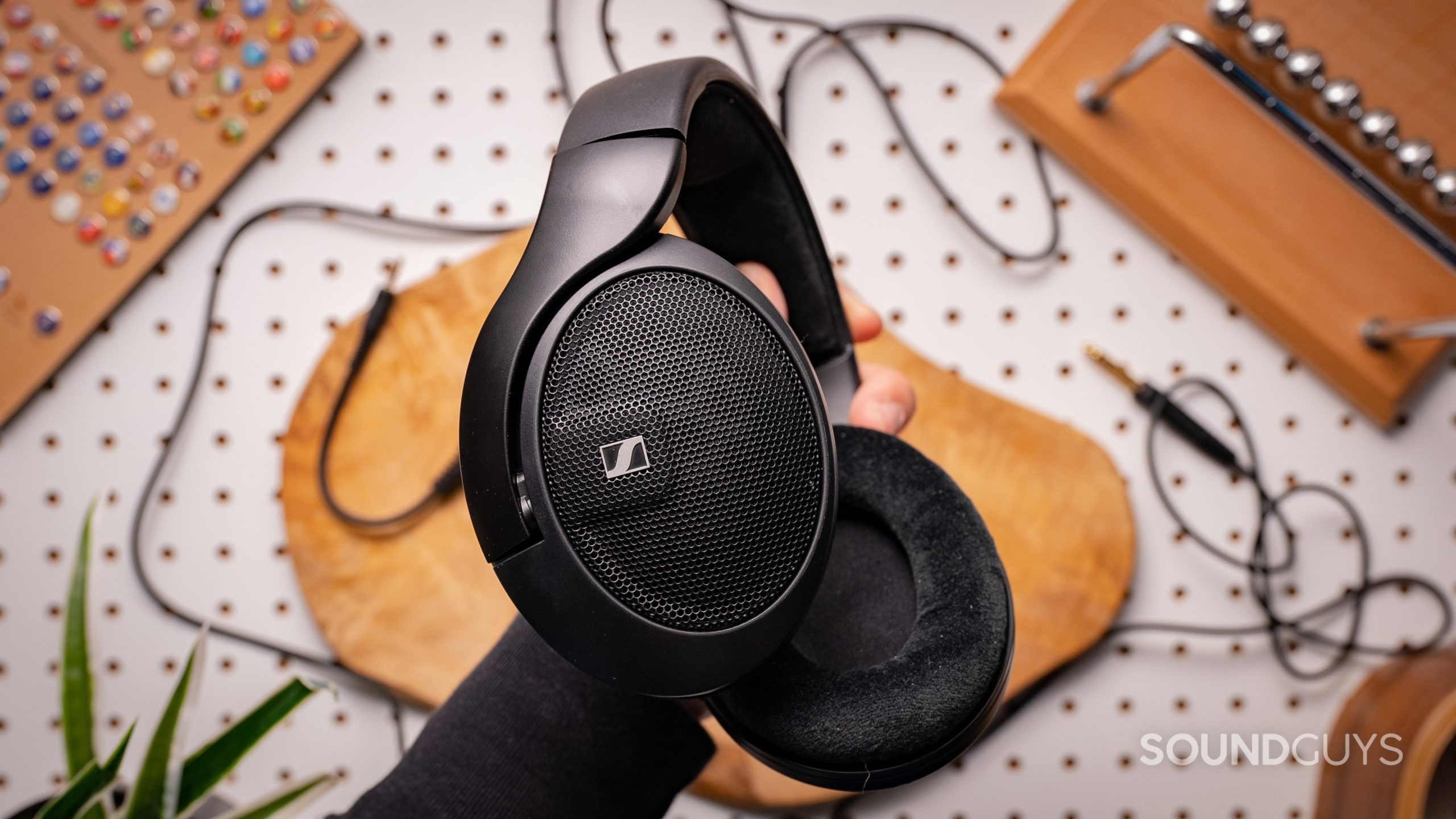 It may be less expensive, but the Sennheiser HD 560S is no slouch for the price.
For the money you'd sink on the Sennheiser HD 660S2, you could also pick up a set of headphones that use other driver types. For example, a planar magnetic product like the HiFiMan Sundara could also tickle your fancy at under $400. However, that model is far from as durable or comfortable as the competing Sennheiser options.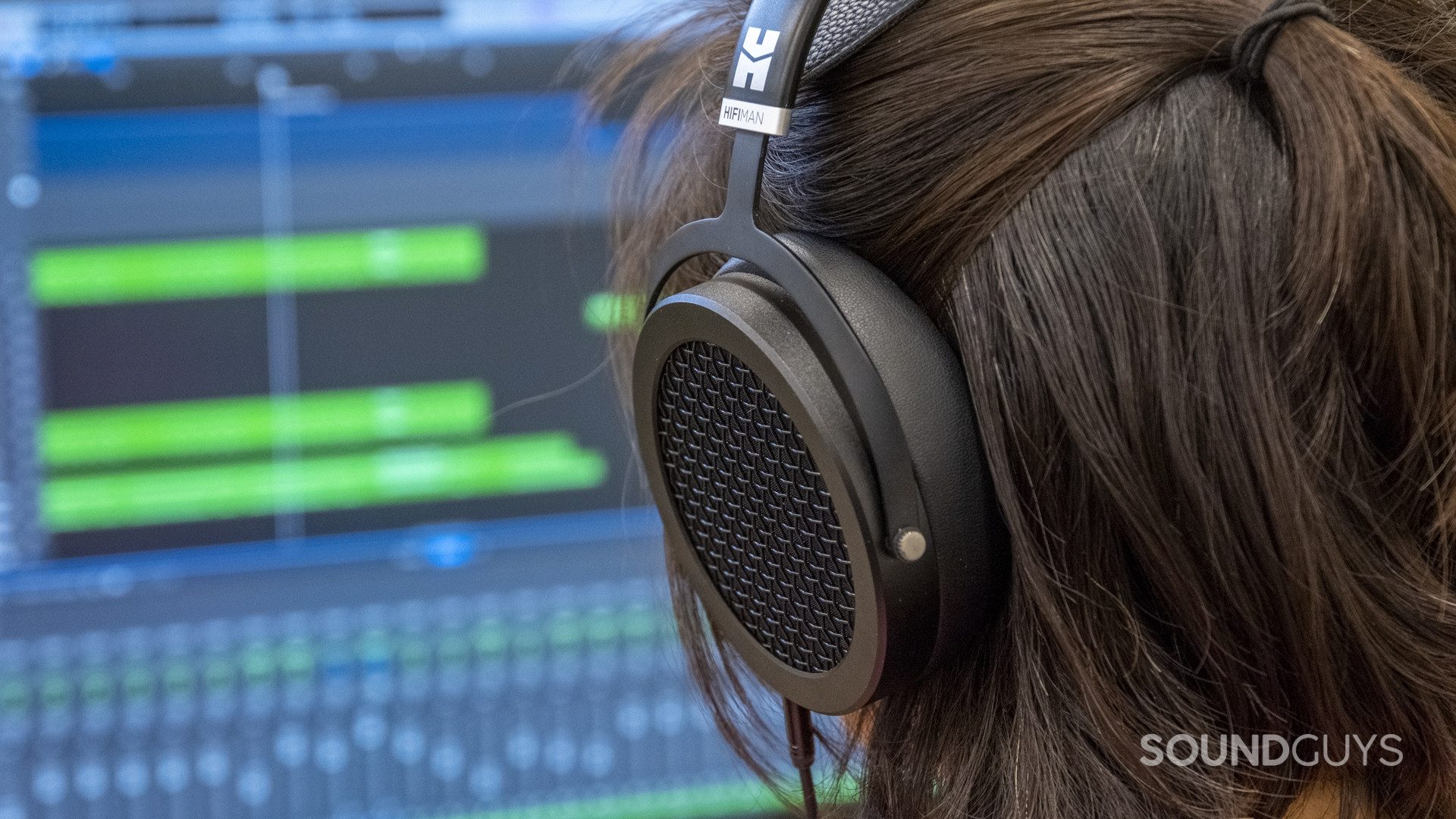 The HiFiMan Sundara are also rockstars for a lower price than the Sennheiser HD 660S2—just less comfortable.
If you want to save money, you could also pick up the older Sennheiser HD 660S. However, it doesn't emphasize bass as much, so the sound will be different (even if it's comparable). The significant differences here can almost be equalized away if you can make some adjustments with a program like Equalizer APO or Roon.
Frequently asked questions
If you can hear noise while listening or if your computer will not play specific files—it may be time for a new DAC. However, it is unlikely that a modern desktop or handheld device will be insufficient here.