All products featured are independently chosen by us. However, SoundGuys may receive a commission on orders placed through its retail links. See our ethics statement.
Save some cash on headphones with these sales
The Jabra Sport Pulse Wireless earbuds, Sol Republic Air Tracks, and Thinksound Rain are all on sale, so if you've been eyeing any of these now is the time.
What's best for your ears isn't always what is best for your wallet. Quality audio isn't cheap, but with these sales hopefully you can keep some green in your pocket and still get the headphones you've been eyeing.
Jabra Sport Pulse Wireless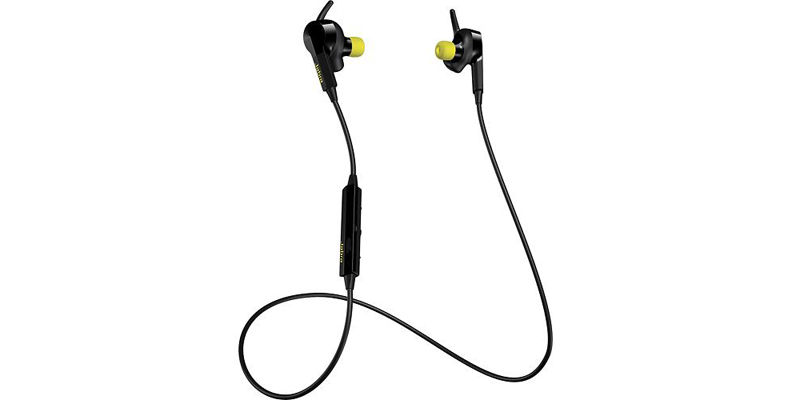 The first pair of headphones on sale are the Jabra Sport Pulse Wireless. These have been getting solid reviews since they came out and for good reason. With a built-in heart rate monitor, Android and iOS compatibility, and inter-changeable wing tips for a good fit Jabra has found a nice niche for itself in the fitness category. Jabra also announced today that T-Mobile will begin selling the popular earbuds as well at regular price. If $199.99 is more than you're willing to spend, you can get them at Best Buy this week for $179.99.
Tracks Air by Sol Republic x Motorola
Next are the Tracks Air by Sol Republic and Motorola. These are Bluetooth headphones that claim to have a range of 150 feet and 15 hours of playback time. Normally these cost $199.95 but until February 24th they are available for way less at just $74.95. That's a pretty big discount and tons of people have already taken advantage of it as the only color still available for purchase at the time of this post are the blue ones. If you're interested definitely grab a pair before they sell out too.
Thinksound Rain2/Rain
The last sale is kind of a two-fer. First are the Thinksound Rain2 in-ear headphones. These are one of the best earbuds you can get for under $100, getting a 9.0 rating by Kris in his full review and an 8.9 rating by the 46 people who rated them on our site. Thanks for the input! Clearly these are well-worth the price and are even better at a lesser price. Usually $99.99, these are on sale on Amazon for around $82.00. If you want an even bigger savings be sure to check out the previous generation Thinksound Rain headphones as Thinksound is having a huge sale on them as well. Normally $89.99, those are 45% off at just $49.99.
If none of these caught your attention we'll be sure to keep you updated on other sales in the future. A penny saved is a penny earned.