All products featured are independently chosen by us. However, SoundGuys may receive a commission on orders placed through its retail links. See our ethics statement.
Thinksound Rain2 Review
The Thinksound Rain2 are quite simply some of the best in-ear headphones you'll find for under $100.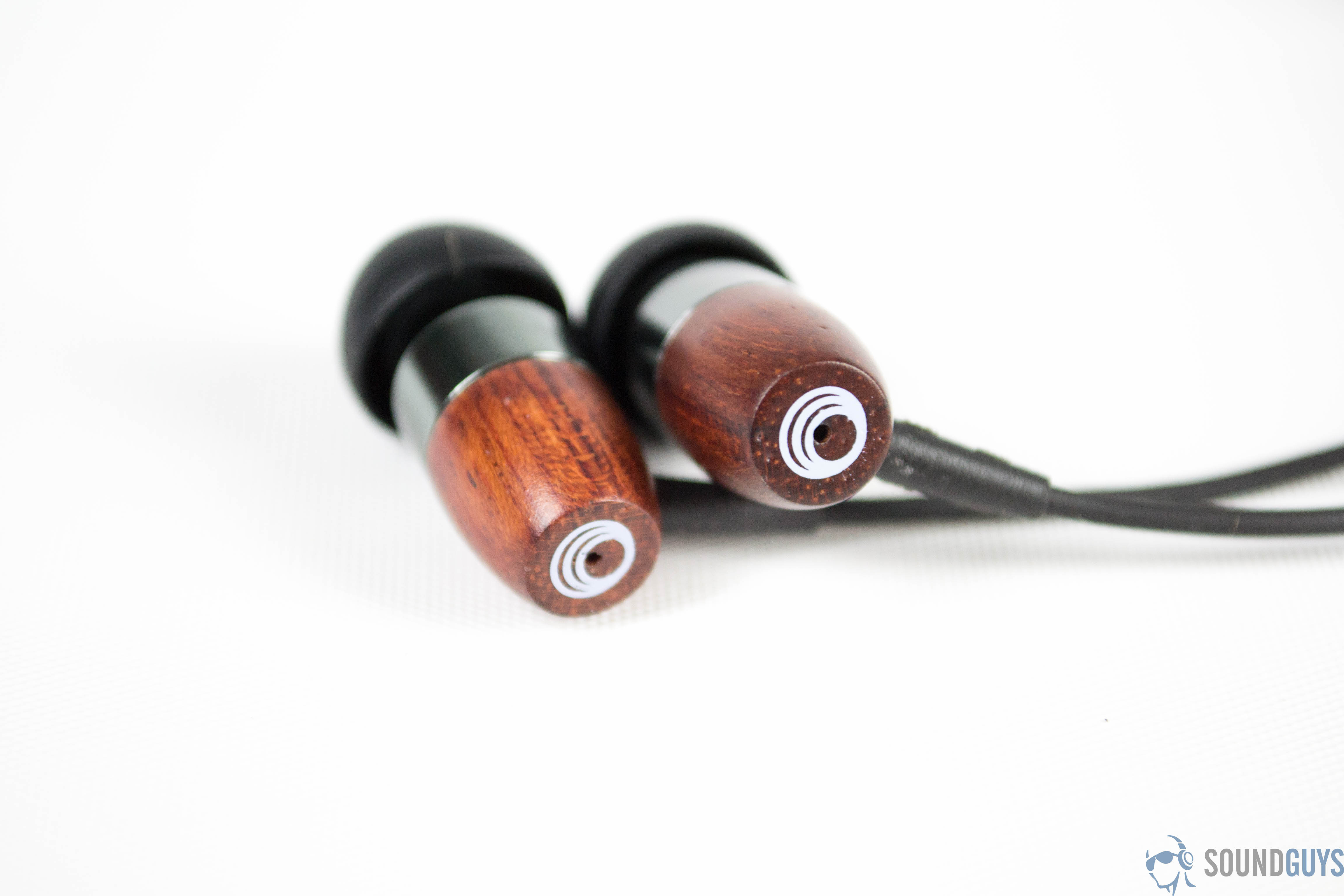 UPDATE [January 2022]: This product is no longer in production. You'll find alternatives on our best earbuds roundup.
Earlier this year, we reviewed the Thinksound On1 on-ear headphones. They were, in a word, fantasic. They were comfortable, the sound was great, and the look and feel was both unique and familiar. Though it took us a bit, we knew we absolutely had to get another Thinksound product in for review.
The Thinksound Rain2 in-ear headphones are an update to the well-regarded Rain in-ears. Reviews of the older pair were great, so when we got the Rain2 in for review, I was eager to see how they sounded.
What's In The Box?
Thinksound is an environmentally friendly company, and that shows in the packing materials. Open up the box and you'll find a cardboard "mold" holding the headphones and cotton carrying pouch. Inside the pouch you'll find the eartips and a clothing clip.
Build & Design
The first thing you'll notice looking at the Thinksound Rain2 headphones is that they're mostly made of wood, with an aluminum baffle. While this is mainly for acoustic reasons, it has the side effect of looking really cool. This, combined with the cotton carrying pouch gives these in-ears a much more organic look and feel than most of their competitors. They only come in one color variation — Gunmetal Chocolate — but it's hard to imagine another color scheme that would work as well as this one.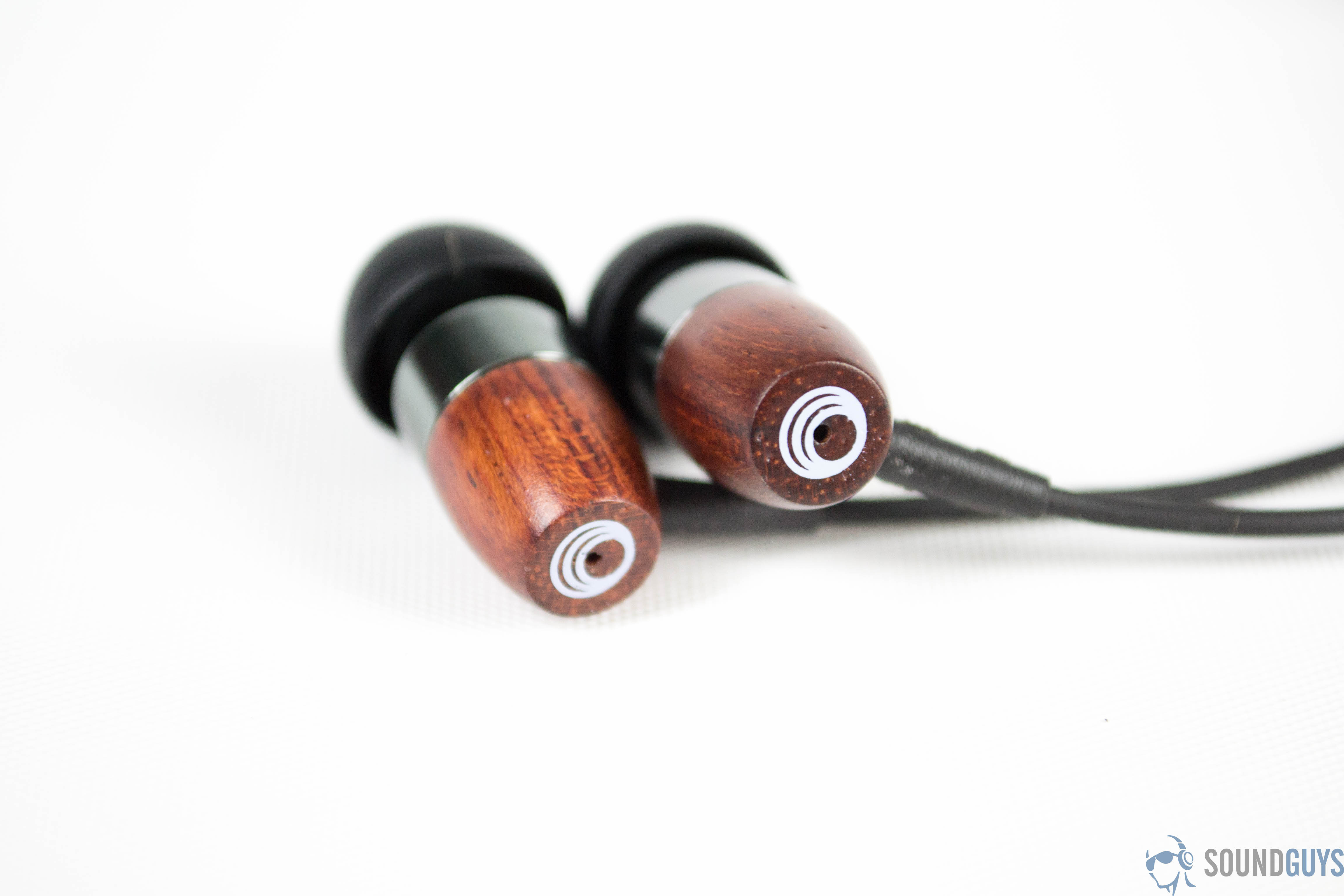 The standard variety of ear tips are included, and once I found the proper fit, the Rain2s were very comfortable. It helps that they're quite light at just 9.5g. While there doesn't seem to be a particular rating, they're also mentioned as being sweat resistant on Thinksound's website — definitely a positive for the headphones at the gym crowd.
Connectivity
Connectivity is provided in the form of a simple cable. No mic or remote is included, though since Thinksound focuses more on sound than features, this shouldn't come as a surprise. The cable is 4 feet long and Kevlar-reinforced, which offers plenty of options on where to stash the music-playing device of your choice, and the clothing clip helps to keep the buds from popping out of your ears when you're on the move.
Sound Quality
Most people these days listen to music on the go, so we made sure to play local music files and streaming music via Rdio on a few different mobile devices, but most testing was done through a Focusrite Saffire Pro 40 audio interface and a computer. Both methods worked fine – there is no need to worry about whether your mobile device will properly drive the headphones.
Considering the 8mm driver size, lows are surprisingly powerful; rich without ever sounding boomy or overblown. Definition is very nice.
Mids are solid, with relative flat response (none of the vocal-range boost that many earbuds aim for) with excellent low mid depth.
Highs provide nice detail on hi-hats and cymbals, and the details of strummed acoustic guitar in an otherwise loud rock song translated nicely.
Soundstage is great, especially considering these are earbuds we're talking about. Spatial cues were well defined, and there was a good overall 3D aspect to the sound.
The Thinksound Rain2 provide passive noise cancellation, which works very well. As I write this, the music playing through the headphones at a relatively moderate volume is enough to block out the sound of my noisy mechanical keyboard.
Conclusion
While the lack of a remote may put some people off, there is basically nothing that this pair of headphones does that they don't do well. If you're looking for skull-rattling bass and nothing else these might not be your cup of tea, but if you value accuracy and balance, the Rain2 will fit the bill nicely. For the list price of $99, these are the best sub-$100 earbuds we've heard so far, and are definitely a new go-to recommendation.