All products featured are independently chosen by us. However, SoundGuys may receive a commission on orders placed through its retail links. See our ethics statement.
Samsung Galaxy Buds 3 wishlist: All the features I want to see
The Samsung Galaxy Buds 3 will need better noise canceling and high-end features to stay competitive.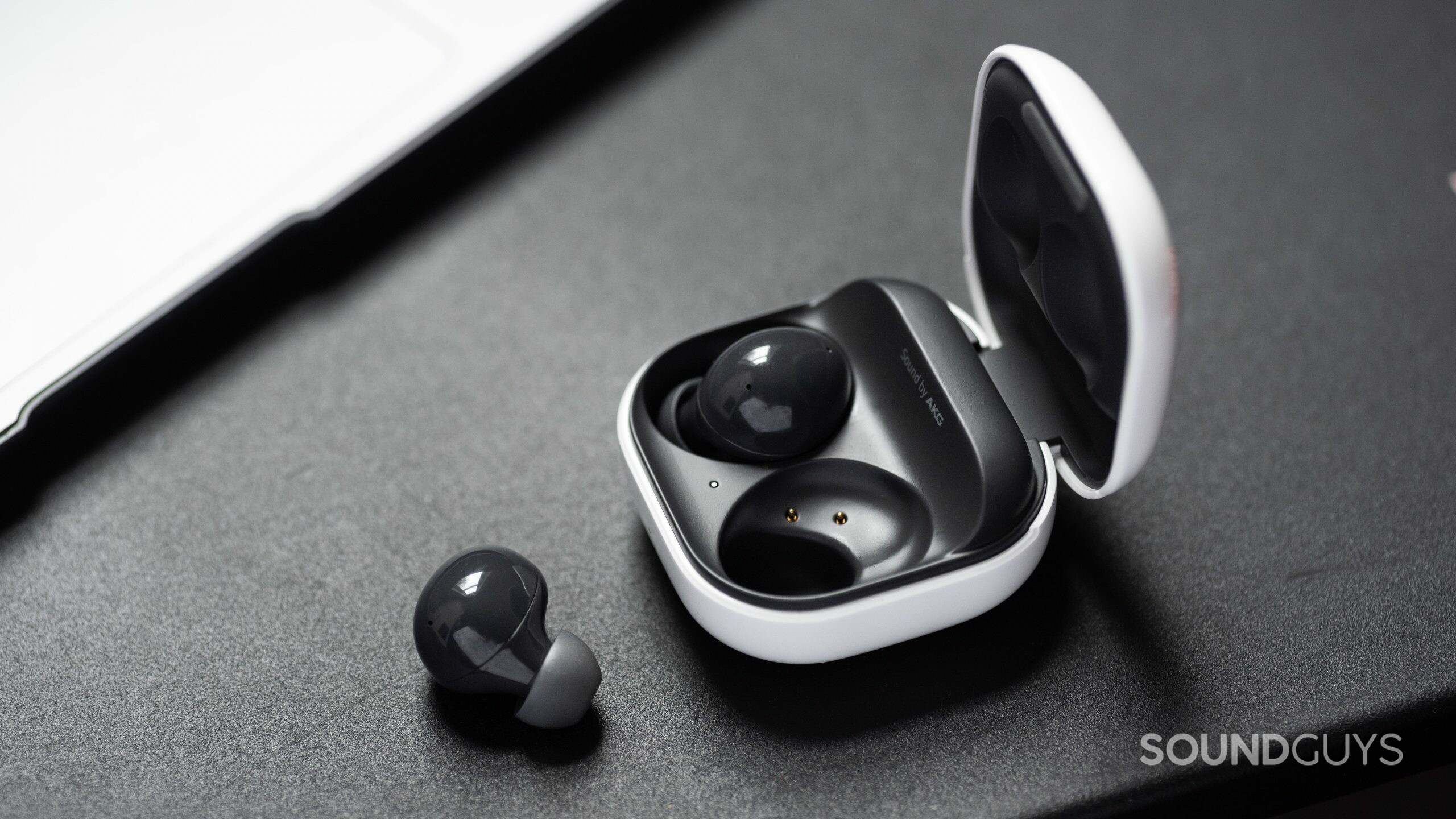 Samsung continues to make some of the best noise canceling wireless earbuds that money can buy. For example, the Samsung Galaxy Buds 2 Pro can attenuate frequencies between 30Hz – 100Hz by nearly 50dB. The company's mid-tier noise canceling alternative, the Samsung Galaxy Buds 2, also provide good ANC for the price. These earbuds can attenuate frequencies between 30Hz – 300Hz by up to 22dB. Packed with the Samsung Scalable Codec, the auto-pause function, direct Spotify access (Android only), and Samsung 360 Audio, it is no wonder fans are chomping at the bit to get their hands on the Samsung Galaxy Buds 3.
Here is everything I want to see from the updated Samsung Galaxy Buds 3.
Improved noise canceling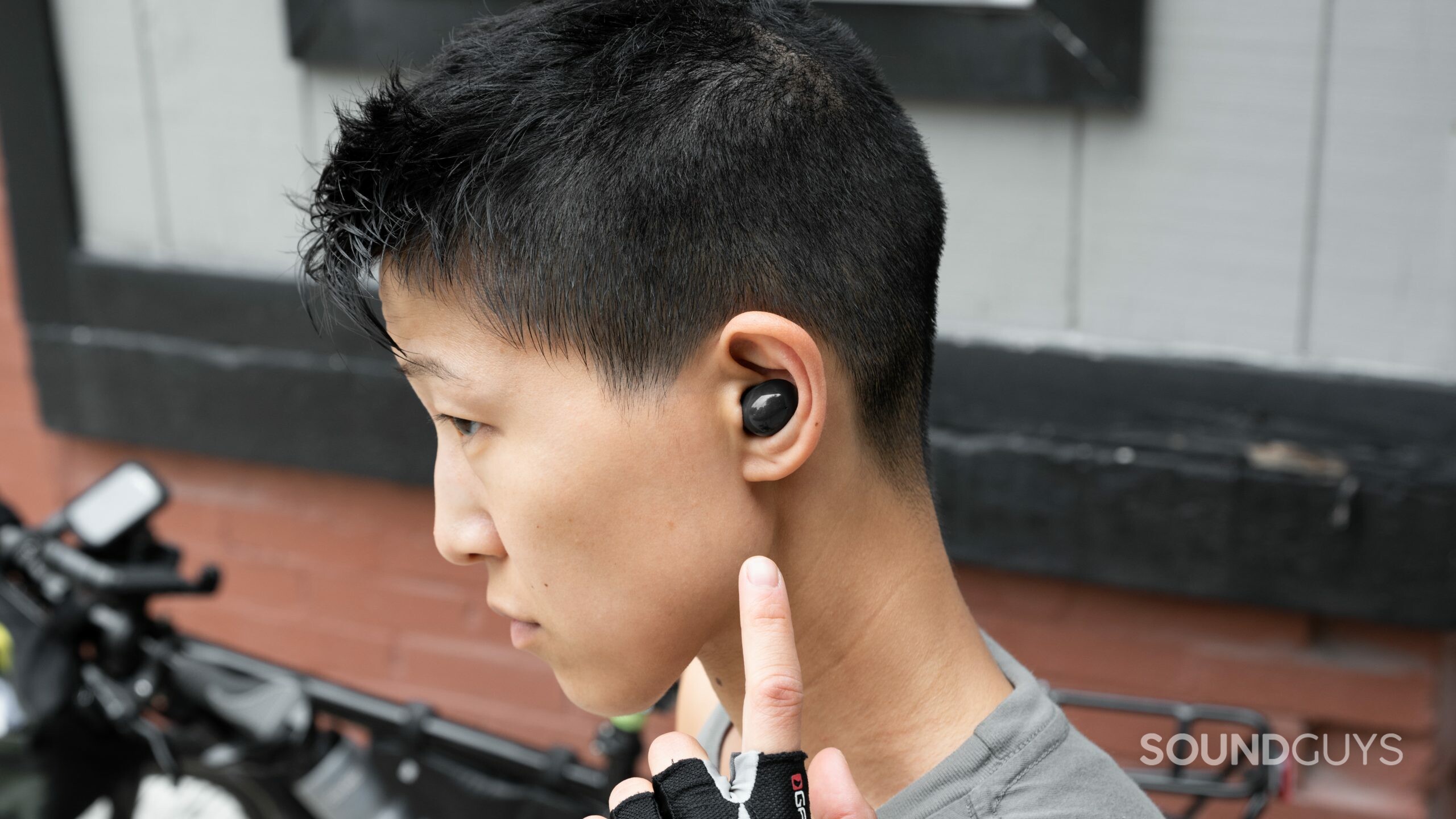 The microphone works decently but doesn't handle wind noise well.
As things stand, the Samsung Galaxy Buds 2 provide up to 22dB of noise canceling around 100Hz and 40dB around 10kHz. However, its application is relatively uneven, dipping to roughly 10dB of attenuation around 750Hz. This allows passing voices to easily penetrate the earbuds' active noise canceling (ANC) feature. By comparison, the Galaxy Buds 2 Pro reduce frequencies between 30Hz-20kHz by roughly 25dB on average. While its application is also uneven, its noise canceling feature is much stronger overall. We want to see Samsung's next-gen mid-tier buds adopt more formidable noise canceling. This would protect users' audio feed from distracting environmental sounds. It would also allow users to listen to their audio at lower volumes. This helps to mitigate the risk of noise-induced hearing loss and ear fatigue.
Sensible tap control sensitivity
One of the most frustrating aspects of using earbuds without pressure stems is the apparent inaccuracy when registering touch commands. The Samsung Galaxy Buds 2 suffer from this. Rather than tapping to resume audio playback, the buds often fall into a frenzy of pausing and skipping songs. That is unfortunate, especially given the buds do not auto-resume playback when putting them back inside the ears. Thankfully, the Galaxy Buds 2 Pro improved upon its mid-tier cousin by building less sensitive touch controls. That means users can play/ pause, activate ANC and transparency mode, and skip songs with a sense of reliability. We expect the Samsung Galaxy Buds 3 to follow suit, incorporating more adequality-sensitized touch controls into their build.
Longer battery life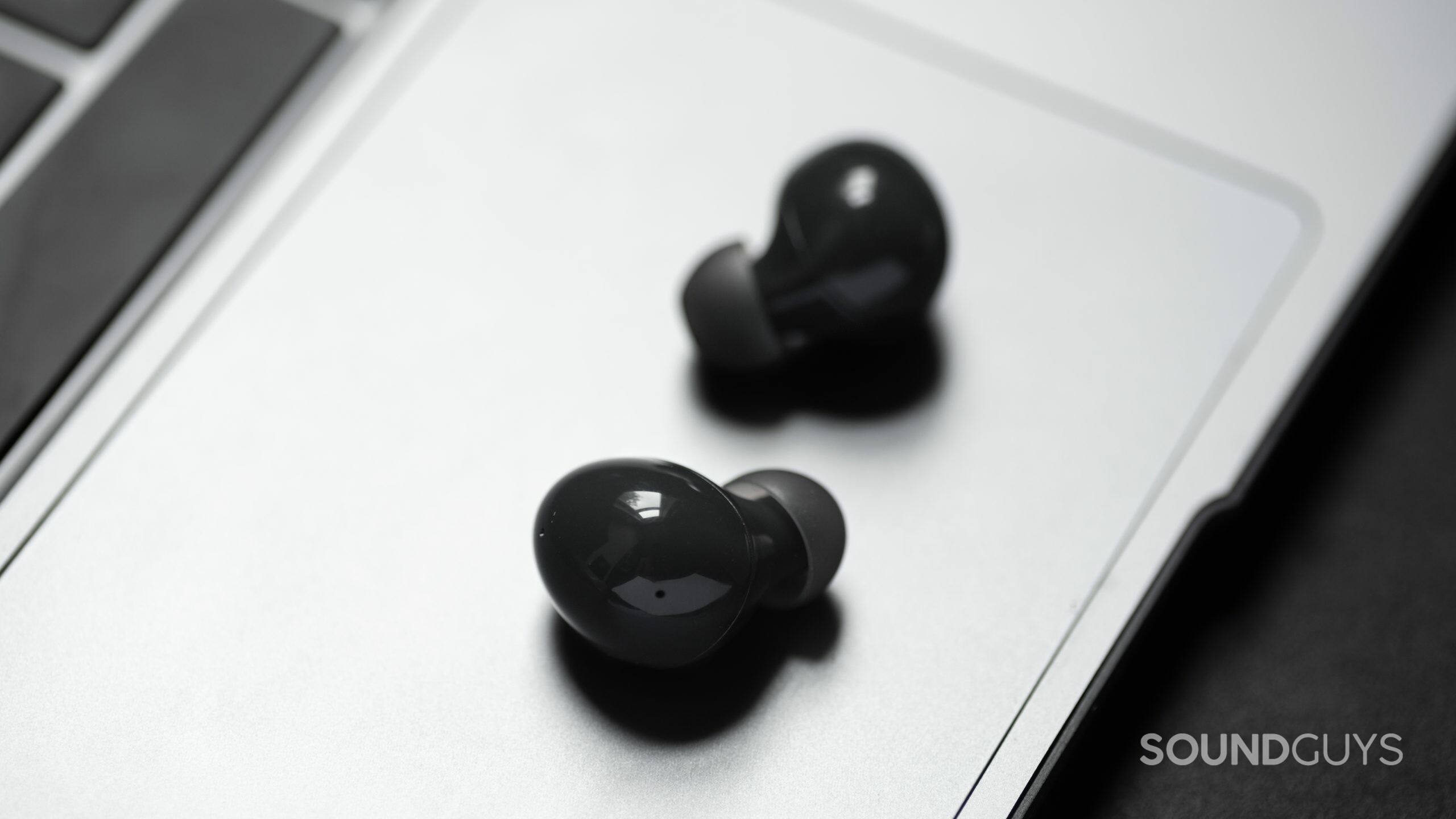 The average battery life for wireless earbuds stands at roughly five hours. Considering the Galaxy Buds 2 provide five hours of charge, you could argue they offer good value. However, many competitors have made it their top priority to increase their earbuds' battery life. For example, the Bose QuietComfort Buds 2 and Sennheiser Sport True Wireless last more than seven hours. Not to mention Samsung's original Galaxy Buds that offer up to nearly seven hours of juice. We want to see Samsung peel away from the status quo with its flagship release. If the Samsung Galaxy Buds 3 can provide users with longer battery life than their predecessor, we expect they will be received well at launch.
An IPX7 water-resistance rating
If Samsung decides to reinstate the wing tips of the original Galaxy Buds to the updated Galaxy Buds 3, it would make sense for them to include a more robust IP rating. Not only that, but it is an increasing expectation that modern earbuds should withstand greater exposure to moisture and dirt. This protects them from sweaty workouts, drier environments, and trips to the beach. It also gives us peace of mind that our hard-earned purchases can endure rain and accidental spillages. Given the Galaxy Buds 2 Pro wear an IPX7 water-resistance rating, we expect the Samsung Galaxy Buds 3 will improve upon their predecessors' IPX2 rating.
Support for the aptX Bluetooth Codec
The Samsung Scalable Codec boasted by the Galaxy Buds 2 is an excellent addition for Samsung smartphone users. It prioritizes connection stability by making constant adjustments to streaming rates. This means users are less likely to suffer from audio dropouts and stutters. It also provides up to 512kbps, 48kHz/ 24-bit audio sampling. However, if you own an iPhone or an Android device other than a Samsung, you miss out on this feature entirely. That means falling back on either AAC or SBC Bluetooth connectivity. While AAC works well for iPhone users, it often performs unpredictably with some Android devices. Ambitious though it is, we would love to see the Samsung Galaxy Buds 3 support the aptX Bluetooth Codec. This would provide a larger pool of smartphone owners with a high-quality Bluetooth connection. However, we doubt it will happen.
What would you like to see Samsung bring to the Samsung Galaxy Buds 3?
95 votes
---
Will there be a Samsung Galaxy Buds 3?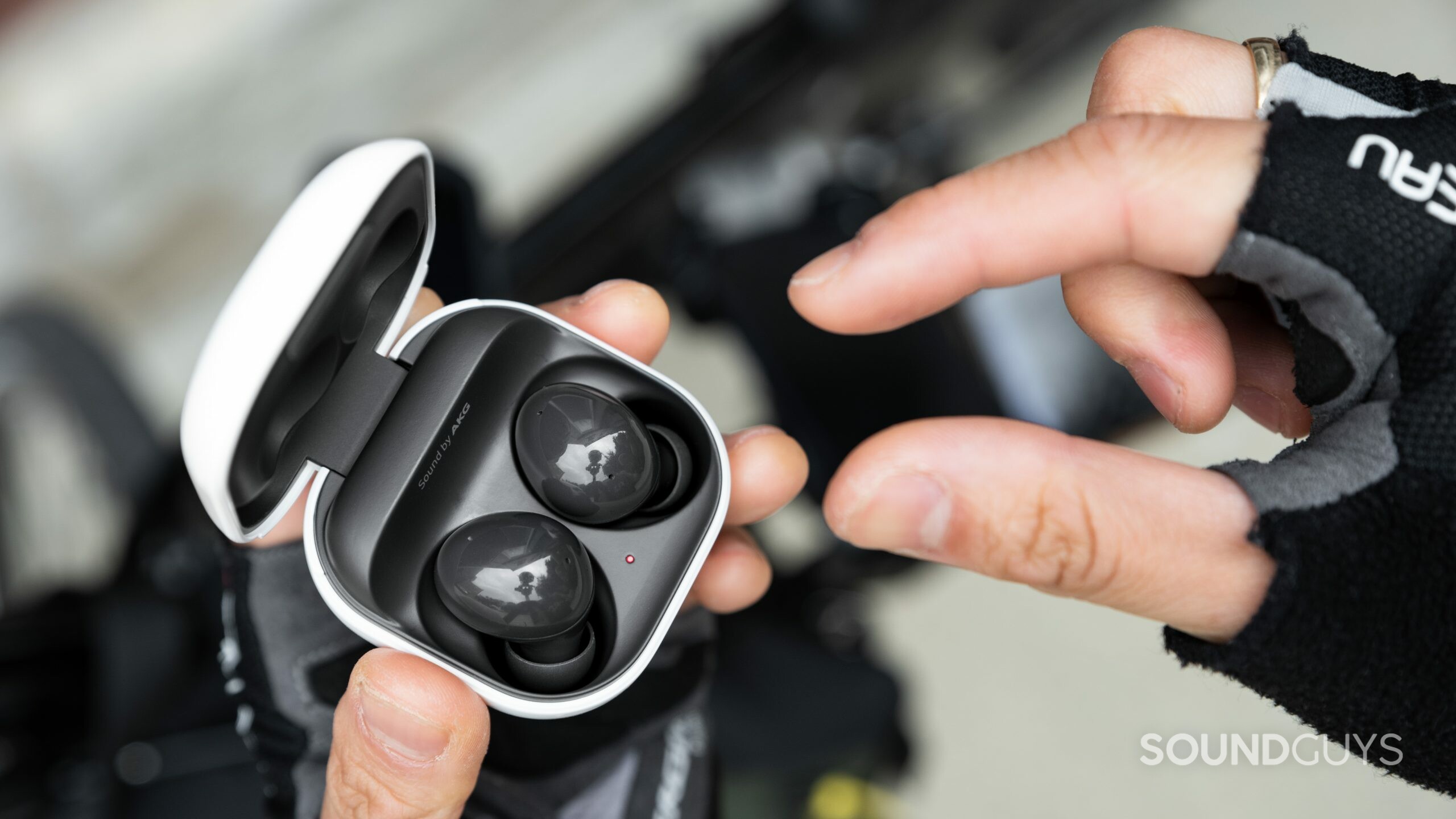 Samsung added 360 Audio to the Galaxy Buds 2, which is compatible with video content.
As yet, there has been no official announcement from Samsung about the release of the Galaxy Buds 3. However, we fully expect the company to bring its flagship mid-tier buds to market in the winter of 2023 or 2024 at the latest.
Samsung has a broad, if not a little confusing, catalog of true wireless earbuds. For example, the company released its most recent addition, the Galaxy Buds 2 Pro, on August 26, 2022. While these are some of the most compelling earbuds that Samsung has ever released, they are not perfect. The $229 launch price attached to these earbuds made them too dear for those looking for the best wireless earbuds under $200. On the other hand, the Samsung Galaxy Buds Live are meant to serve as an open-fit alternative to the company's noise canceling brethren. The Samsung Galaxy Buds line fall somewhere in the middle. Given it has been several years since the Galaxy Buds 2 came to market, it seems an appropriate time to get excited about the next-gen upgrade.
Samsung Galaxy Buds — March 8, 2019
Samsung Galaxy Buds 2 — August 28, 2021
Samsung has released many different Galaxy earbud variations over the years. From the Galaxy Buds Live to the Galaxy Buds Plus and everything in between, users have many earbuds to choose from. However, its Galaxy Buds line has only seen two iterations during its short lifetime. This makes it somewhat hard to determine when we should expect the Samsung Galaxy Buds 3 to come to market.
That said, there are some details we can surmise from Samsung's previous Galaxy Buds releases. For example, the original Galaxy Buds came to market on March 8, 2019. The company followed up two years and five months later with the Galaxy Buds 2 on August 28, 2021. If we roughly follow this release pattern, it is reasonable to expect the company's next-gen upgrade will come to shelves in the winter of 2023 or the beginning of 2024.
Unfortunately, Samsung does not seem to prefer a particular time of year for releasing its Galaxy Buds line. While the company has previously released the Galaxy Buds 2, Galaxy Buds 2 Pro, and Galaxy Buds Live in August, the original Galaxy Buds launched in March. Furthermore, the now-discontinued Galaxy Buds Plus launched in February of 2020. This makes it difficult to ascertain which season the company's flagship earbuds will launch. We may have to wait until the CES convention on 9-12 January 2024 to hear further details about the Samsung Galaxy Buds 3.
Should you wait for the Samsung Galaxy Buds 3?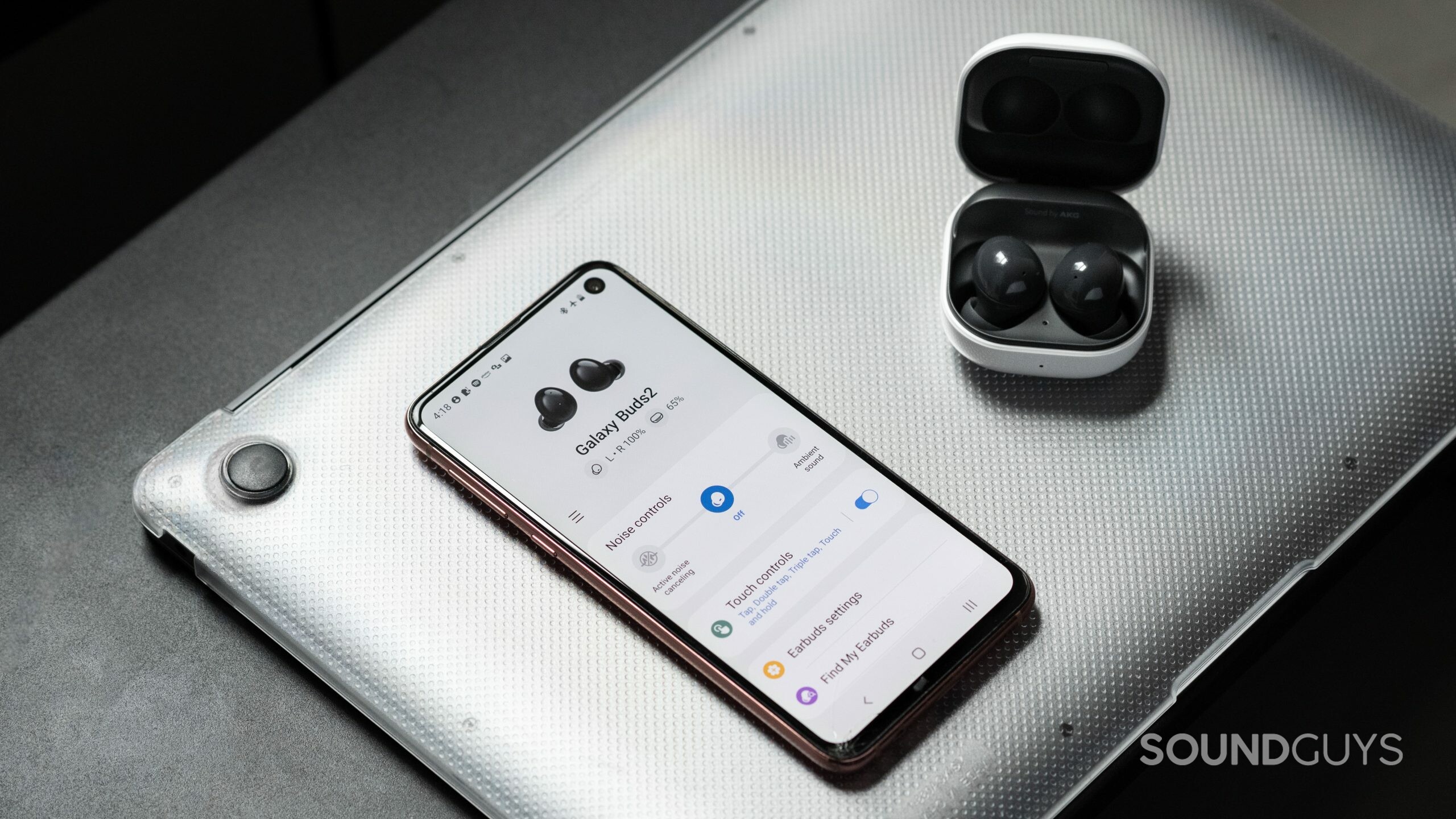 You can take control of the earbuds from the Wearable app.
The Samsung Galaxy Buds 2 work seamlessly within the company's ecosystem. If you own a Samsung smartphone, these earbuds will likely provide most of the features on your wishlist. With that in mind, it begs the question of whether it is worth waiting for the Samsung Galaxy Buds 3. This is especially true, given you can still grab a pair of the second-generation buds for roughly ($99 at Amazon.) This is less than we envisage the Galaxy Buds 3 launching for and less than some of the immediate competition. However, many other earbuds offer high-end features and good value for money too.
Samsung Galaxy Buds 2
Samsung Galaxy Buds 2
Compact design • In-app ear tip fit test • Sound quality
A fine pair of noise canceling earbuds that might get lost in the confusing line of other Buds.
The Samsung Galaxy Buds 2 don't rattle the world of audio wearables, but they do their job well as a pair of everyday earphones. Sound quality is very good and bound to please most ears, and the noise canceling edges out that of the Galaxy Buds Pro. Still, you may have a hard time choosing the Buds 2 over the more premium Buds Pro and more affordable Buds Plus.
Take, for example, the Samsung Galaxy Buds 2 Pro. These buds are often on sale, and for ($179 at Amazon,) users gain access to a more comprehensive feature set. These include Bluetooth 5.3, an IPX7 water-resistance rating, Intelligent Conversation Mode, reliable touch controls, auto device switching, and up to 50dB of noise canceling. The matte finish is also pleasing to the touch, and the charging case feels more secure in hand. The buds also benefit from a vent to relieve pressure inside the ear canal. This helps the Galaxy Buds 2 Pro remain comfortable to wear for long periods without suffering ear fatigue. Unfortunately, there are no wing tips in sight. Like the Galaxy Buds 2, running and vigorous exercise with the Pro version is a risky business.
If you own an iPhone and desire the same level of integration, then look no further than the Apple AirPods Pro 2. For ($199 at Amazon,) Apple fans gain access to the company's updated H2 chip. In addition, users receive up to 35dB of noise canceling, Adaptive Transparency Mode, auto-wear detection, pressure-sensitive stems, slide controls, MagSafe wireless charging, and an IP54 water and dust-resistance rating. The AirPods Pro 2 also produce very pleasing sound quality and boast an extremely comfortable ergonomic fit. These earbuds come to life when paired with an iPhone. That's because users gain bespoke features such as Spatial Audio personalization, battery life optimization, Find My compatibility, and more. However, if you own a Samsung device, there are probably better options.
The Graphite, White, Olive, and Lavender colorways all include a white case with an interior that matches the earbuds.
Depending on the depth of your wallet, one of these may well be the Bose QuietComfort Earbuds 2 ($199 at Amazon.) For the inflated price, users gain a lightweight design, Bose's Auto EQ feature, up to 40dB of noise canceling, Bose's Aware Mode, automatic ActiveSense technology, and an IPX4 rating. However, the frequency response out of the box is precarious, requiring a fair amount of equalization to get right. The Bose Music app hosts a "bass boost" EQ preset that seems unnecessary considering the earbuds' accentuated bass response. Furthermore, the earbuds boast stabilizers on the earbud housing to ensure a consistent fit. However, the concha fins sometimes rotate on the smooth plastic of the earbuds, preventing the contacts from meeting the case when closed. This can make pairing devices, receiving firmware updates, and charging prone to failing at random intervals.
Finally, those dreaming of the days when the Galaxy Buds came equipped with wing tips may find the Sennheiser Sport True Wireless ($99 at Amazon) fit their needs. These earbuds do not play host to noise canceling. Instead, they offer users an IP54 water and dust-resistance rating to protect them from sweaty workouts. A plethora of wing and ear tips also provide a snug fit for ears of different sizes and shapes. The Sennheiser Smart Control companion app is supported by iOS and Android, allowing users to customize their audio experience. This provides access to firmware updates, a custom three-band EQ, a listening test, adjustable touch controls, and the ability to enable sidetone. The buds also support the aptX Bluetooth codec, SBC, and AAC wireless connectivity. The earbuds last more than seven hours while charging the buds for 10 minutes provides 60 minutes of music playback.