All products featured are independently chosen by us. However, SoundGuys may receive a commission on orders placed through its retail links. See our ethics statement.
Samsung announces the Level On Wireless and Level Link
Samsung launched two new products today: a new pair of wireless headphones and a cool audio accessory.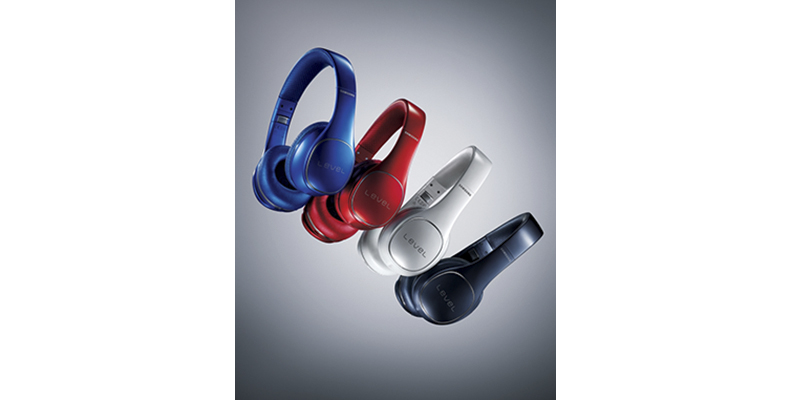 There's not much that Samsung doesn't do. Besides smartphones and TV's they also have a premium line of audio products under their Level series. Today they have added to their audio collection with two new products. The first being the second generation of their Level On Wireless headphones and the second a nifty little device they call Level Link.
Level On Wireless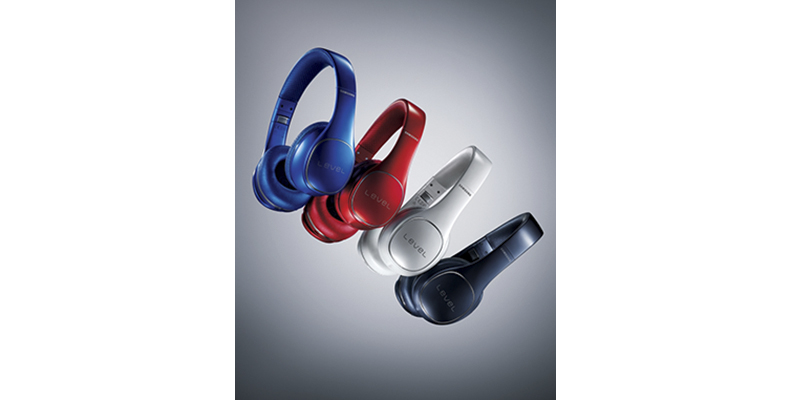 Aesthetically, the new Level On Wireless look fairly similar to the first generation save for a few minor changes, and one or two major ones. The first noticeable change is the giant "Level" branding which appears to have been moved from the top of the headband to the side of ear cup. Of course who cares about this as long as they sound good, but it's still a design choice I'm not a fan of. The second difference is that the new Level On headphones will be available in four colors: blue black, blue, red, and white. Compare this with the first version that was only available in white and black, and it's good to see that Samsung is taking note of the fact that people like colorful things.
Arguably the biggest difference is that the new Level On Wireless are (as the name implies) wireless. They use Bluetooth to connect to your device and since the audio cable with in-line controls is no longer present here, Samsung decided to put the same smart touch controls as the Level Overs onto the ear cup. This means that you can tap the ear cup to play/pause/answer calls, swipe up or down for volume, and swipe left or right for skipping tracks.
They also come with built-in Active Noise Cancellation (ANC) which uses six microphones in order to pick up surrounding noise and cancel them out. Assuming you use both Bluetooth and ANC together, Samsung claims a battery life of 11 hours. However, if you limit yourself to only using Bluetooth you can bump that number up to 23 hours. Overall, this seems to be a nice step up in features for the Level On line.
The second announcement is an accessory called the Level Link. It's a small stick that you can plug into non-Bluetooth headphones or speakers in order to give them Bluetooth compatibility. They come with aptX with a low Latency codec built-in which allows for a lag-free audio conversion so watching videos won't remind you of an old Kung Fu movie.
Plugging it into the back of a TV also allows it to transmit audio to Bluetooth headphones, so you and one other friend can watch a loud action movie (Taken 1-3) without waking everyone up. The Link packs enough juice to give you around 6 hours of battery, so if you need it to last longer than that for whatever reason you might need to carry a charger with you. The Level Link will also be available in four colors: charcoal black, blue, red, and white.
Though there is no official information on pricing just yet for the Level Link, some online stores have it priced at $75. On the other hand the official price of the Level On Wireless will be $249 when they become available sometime in the next couple of days. When the official pricing of the Level Link comes out I'll be sure to update this post with links to buy.