All products featured are independently chosen by us. However, SoundGuys may receive a commission on orders placed through its retail links. See our ethics statement.
Samsung Level On Review
The Samsung Level On headphones sound pretty good, but they're really only a good option if you already own a Samsung phone or tablet.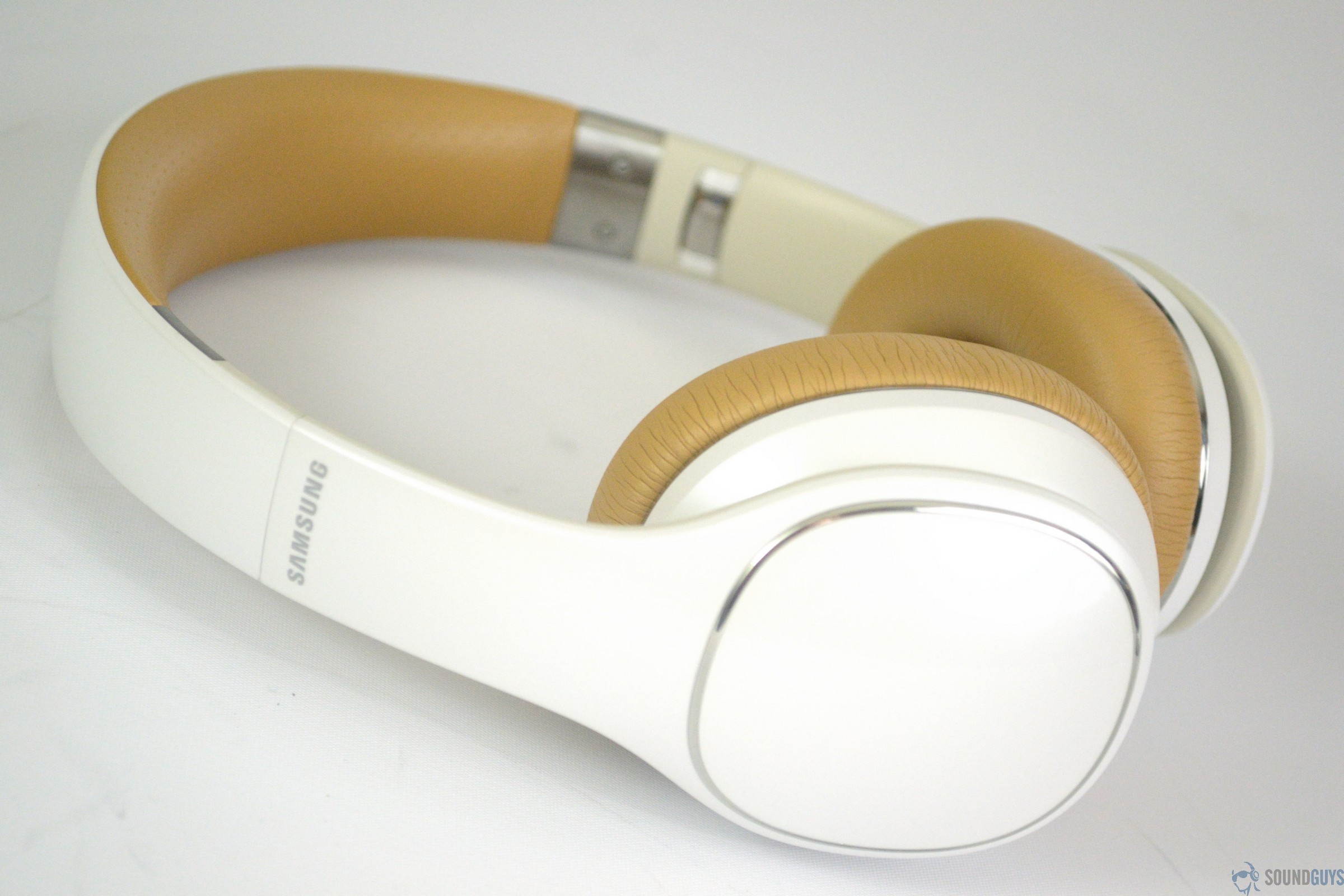 [button type="link" link="https://geni.us/2ktq" size="btn-lg" variation="btn-primary" block="btn-block"]Buy now from Amazon ($179.99)[/button]
In reviewing the Level line from Samsung, so far we've seen the Level Over wireless headphones and Level Box Bluetooth speaker. Both products have been fine, but neither particularly stood out from the competition. Next up are the Samsung Level On headphones.
These aren't as feature-packed as the Level Over, and they're not wireless, but they have one major advantage: they're much, much cheaper. Is this enough to give them an edge?
What's In The Box?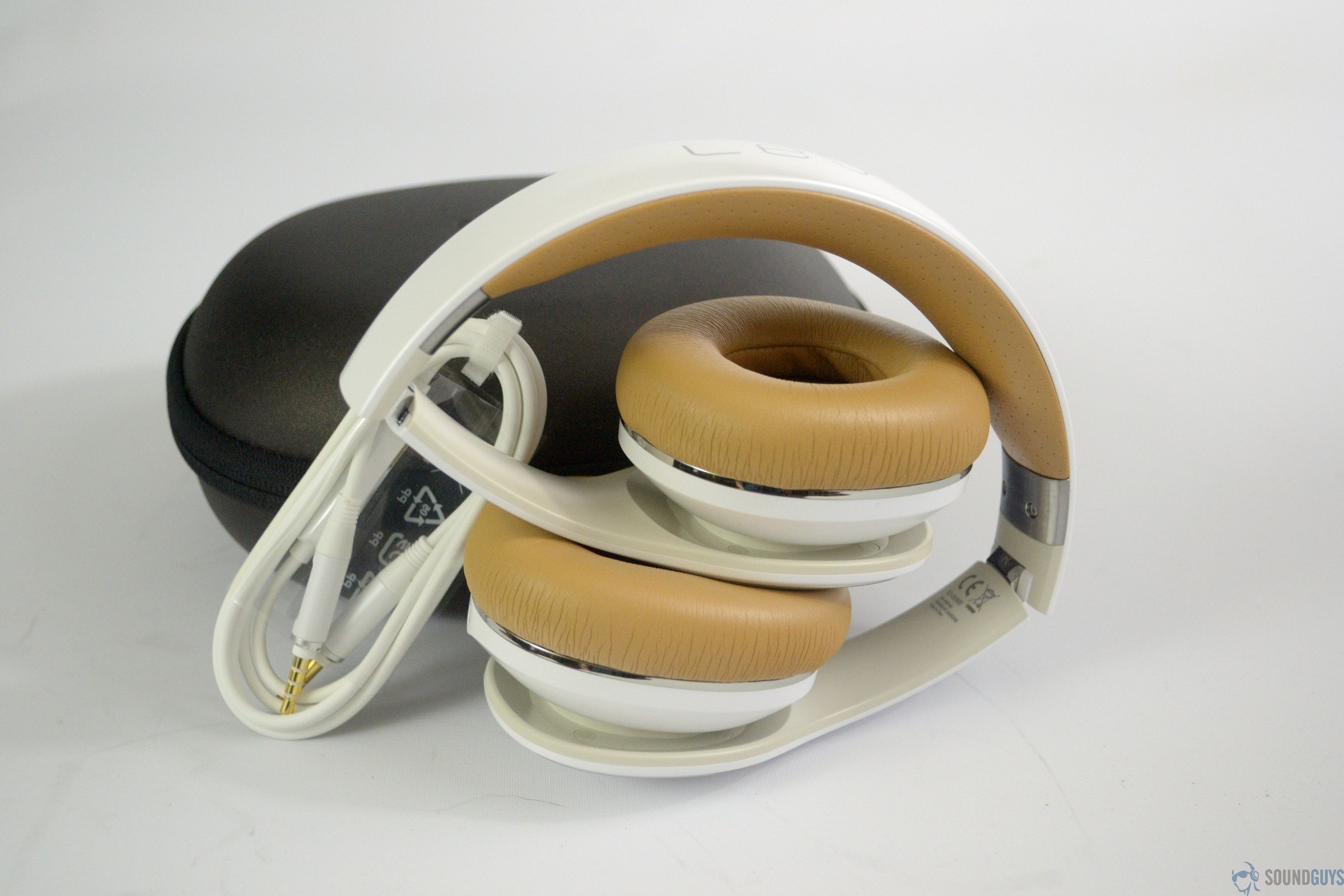 Like the other review units in the Level line that we received, the Samsung Level Ons weren't packaged for retail, but the headphones were packed inside the included carrying case. Opening this up, we found it to be pretty sparsely populated: the headphones and the removeable 3.5 mm audio cable were the only two things inside.
Build & Design
Our review unit came in the somewhat unique-looking white and tan color scheme that also adorns the Level Over headphones. If you prefer a more traditional look, the Samsung Level Ons are also available in black. The overall look of the headphones is very similar to the Level Overs, just downsized. Like those headphones, these will sit very nicely alongside a Samsung phone.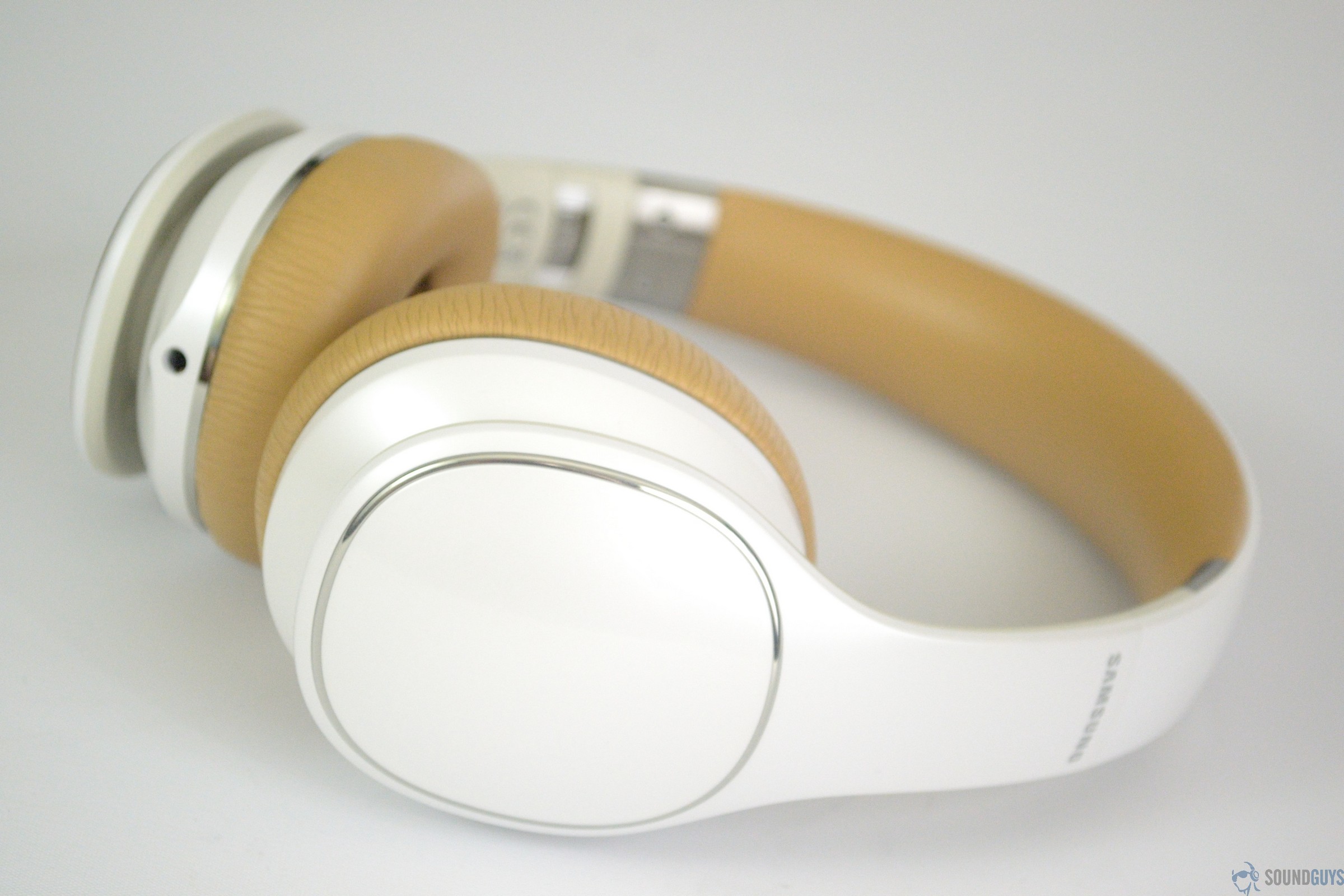 Putting them on, the Level On headphones feel very comfortable. The cushions on the ear cups manage to feel pillowy without instantly overheating your ears. Often enough, we see headphones that start off comfortable and go downhill over time. That wasn't the case here. The Level Ons remained comfortable, even after a few hours.
Connectivity
While the Level Overs are flush with connectivity options, the Samsung Level Ons just have one: the removeable cable. If you've ever used the included earbuds that come with Samsung phones, you might have noticed that the volume controls don't work on another Android device. That is also the case with the Level Ons.
I didn't have access to an iOS device to test, but the remote didn't do a thing when I plugged these headphones into my Moto X. Even the middle button refused to pause and resume playback. I tried launching Samsung's Level app on my phone, but it only works with Bluetooth devices, so it wasn't any help.
Sound Quality
Most people will likely use these headphones plugged into a phone, either listening to MP3s or streaming from a service like Spotify or Rdio, so we made sure to do this during testing, but for the purpose of testing fidelity, most listening was done playing lossless audio files and CDs from a computer through a Focusrite Saffire Pro 40 audio interface. The Samsung Level On headphones are built to be used with a phone, so an amp shouldn't be required.
Overall representation of the lows was fairly nice. Kick drums had a satisfying thump and the bass never seemed to fade out as the notes dropped. That said, the bass isn't exaggerated, so if you're looking for a pair of headphones to rattle your brain, this is not it.
While the Level Overs suffered from a hollowness in the midrange, the Level Ons seem to be nearly the opposite. Midrange is present enough that spoken male voices (in a podcast) sounded a little woofy. The high mids provided nice detail on picked electric guitar though, and in music, nothing sounded overly midrange-heavy.
As with the Level Overs, highs seemed to be a little rolled off. Detail generally wasn't affected, though I did notice that certain cymbals and other high end detail wasn't as present in these as in other headphones.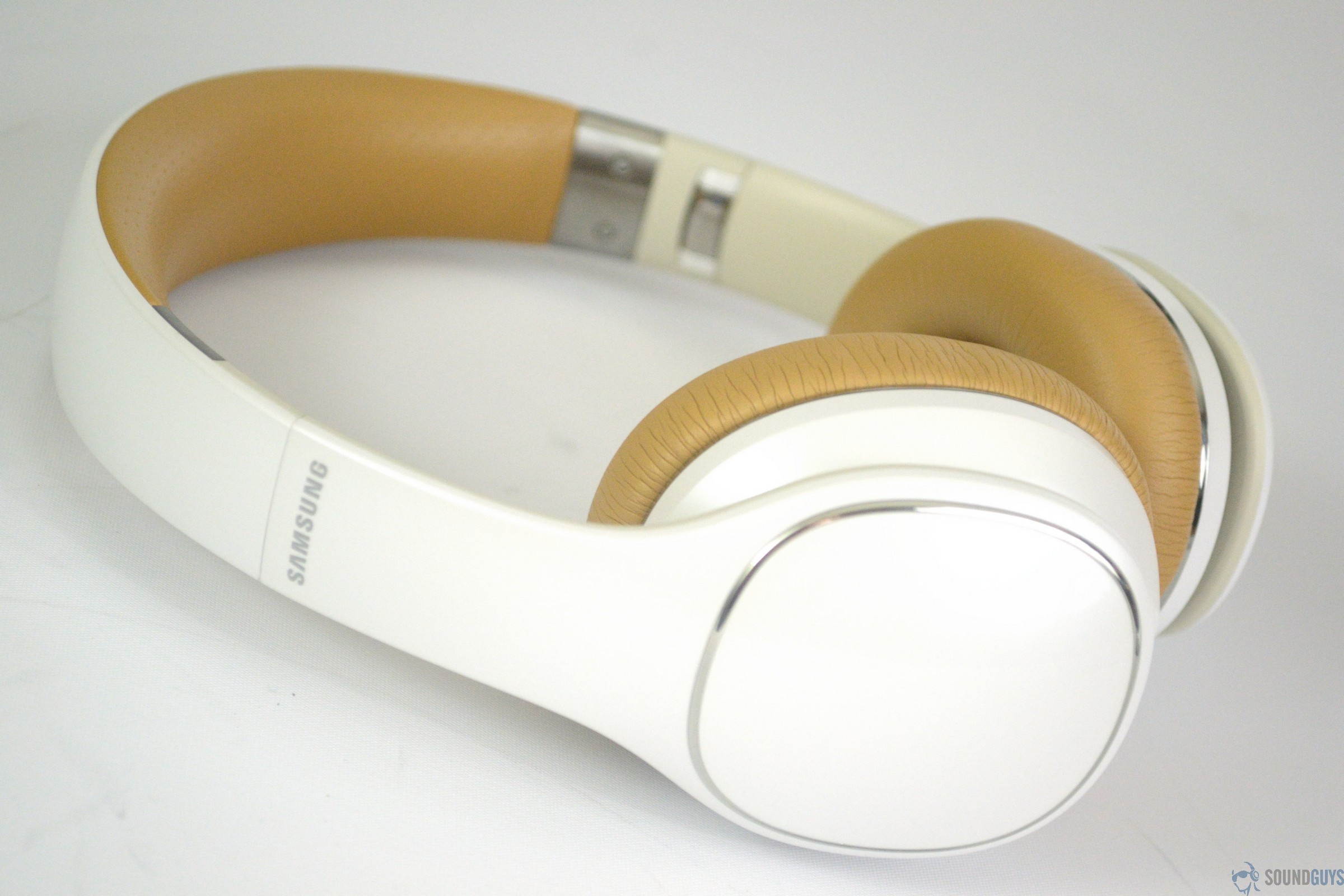 One thing that was very surprising was the soundstage. Compared to open-back headphones, closed-back models are always at a disadvantage, and the smaller drivers in these on-ears didn't seem as if they would do the soundstage any favors, but soundstage was among the best I've heard in closed-back, on-ear headphones.
The same can't be said for sound leakage. Crank these up, and there's a very good chance that the person sitting next to you will be able to tell exactly what you're listening to.
Conclusion
Like the other members of the Level line, and perhaps more so, the Samsung Level On headphones are primarily meant for buyers who already own at least one other Samsung product – mainly, a phone or a tablet. If you have one of these, the S-Voice functionality and ability to actually use the built-in remote makes this worthy of consideration.
Even then, though, there just isn't much here to earn these a recommendation. They sound good sure, but you could spend a few more bucks and pick up the V-Moda XS, for example, and walk away with better sound and build quality. The Level On headphones aren't bad by any means – it's just that the competition is, in many cases, better.
[button type="link" link="https://geni.us/2ktq" size="btn-lg" variation="btn-primary" block="btn-block"]Buy now from Amazon ($179.99)[/button]