All products featured are independently chosen by us. However, SoundGuys may receive a commission on orders placed through its retail links. See our ethics statement.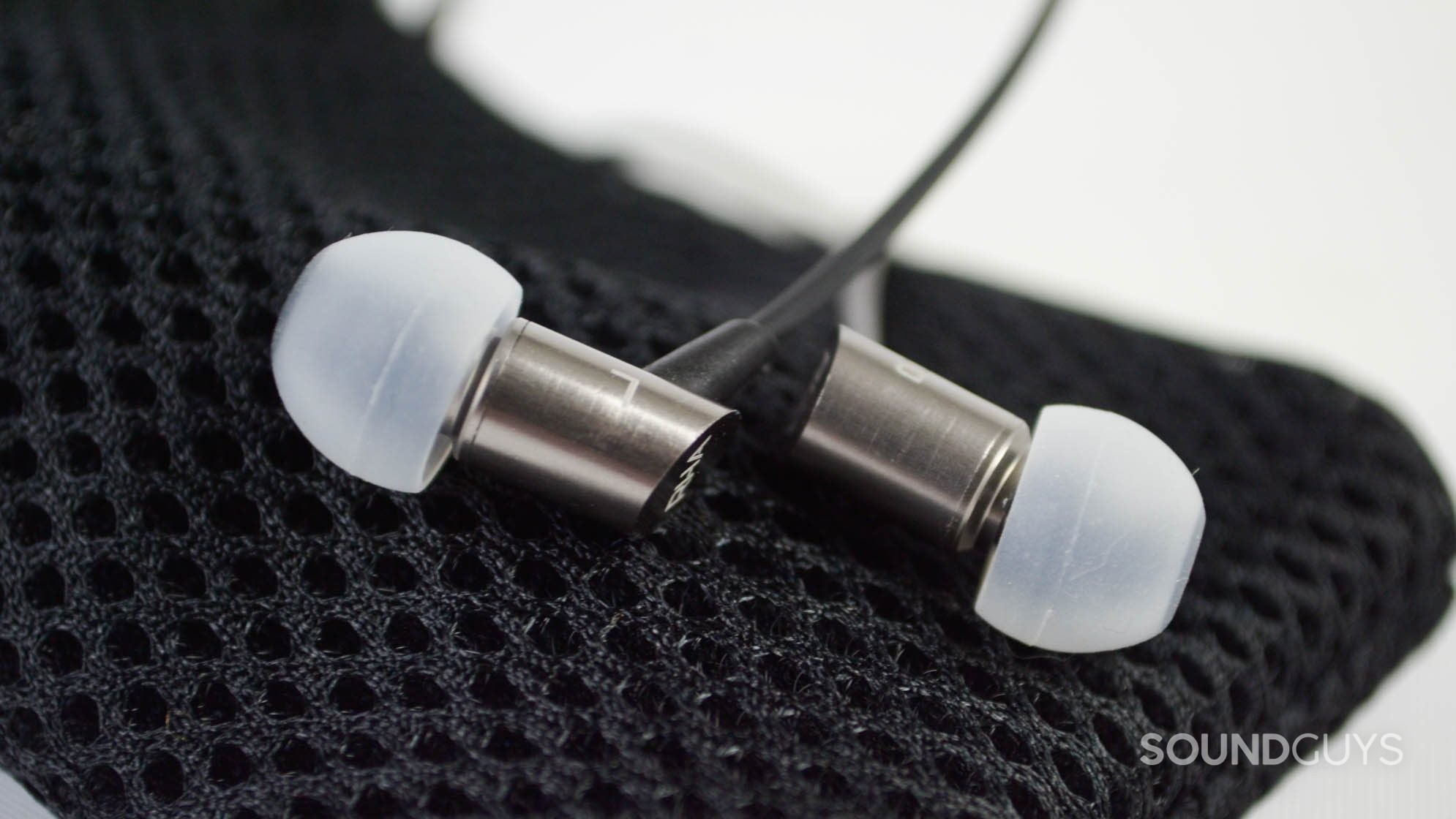 The bottom line
They're super tough and the included accessories are nice for $50, but don't expect the S500i to live up to the standard set by RHA's more expensive products.
RHA S500i
They're super tough and the included accessories are nice for $50, but don't expect the S500i to live up to the standard set by RHA's more expensive products.
What we like
Build quality
Plenty of accessories
Integrated mic/remote module
What we don't like
Sound quality is just okay
Rating Metric
Sound Quality
7.9
Durability / Build Quality
8.5
Value
8.6
Design
8.5
Connectivity
6.5
Portability
8.8
Comfort
8.2
The RHA S500i were once a great pair of affordable earbuds, but the company has since replaced them with the OS agnostic RHA S500 Universal. Aside from working with both Android and iOS, the S500i and S500 Universal earbuds are virtually the same.
Read also: Best earbuds under $50
Editor's note: this review was updated on March 24, 2021, to include a contents menu and address limited availability.
What's it like to use the RHA S500i?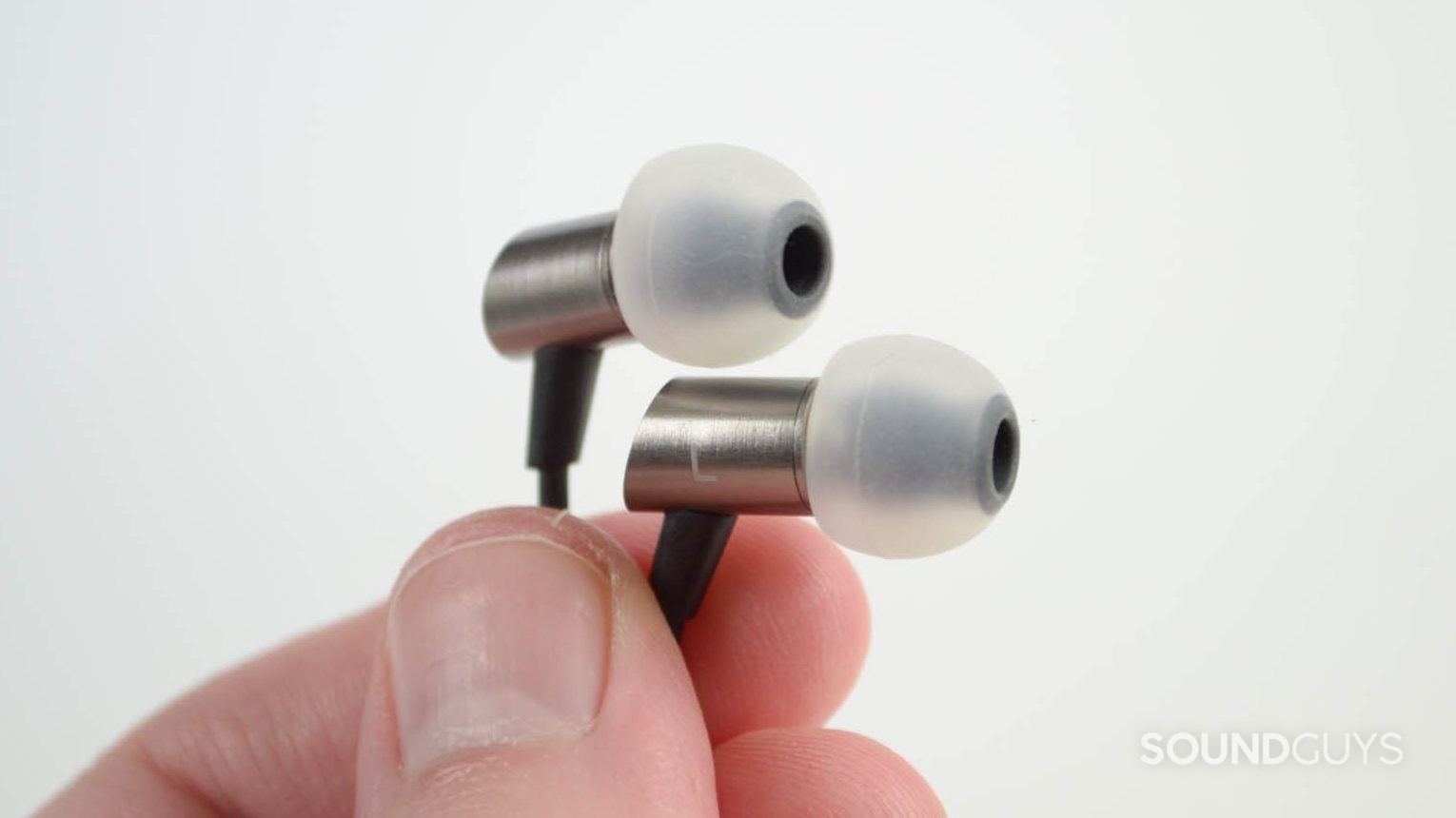 The earbud housings are small and lightweight.
Like other in-ears we've seen from RHA, there is only one finish option here: brushed metal. Fortunately, this look is just as striking with the S500i as it is in the T10 and T20 Wireless. This is no mere faux-metal finish either, the enclosures are constructed from aluminum alloy.
Start here: Ultimate headphone buying guide
The thoughtful design isn't limited to the enclosures, either. RHA has taken a unique approach to the cable, using braided fabric on the bottom for improved durability. While this is tough, it can get tangled easier, so the upper half of the cable uses the more standard TPE material running from the mic and remote up to the enclosures.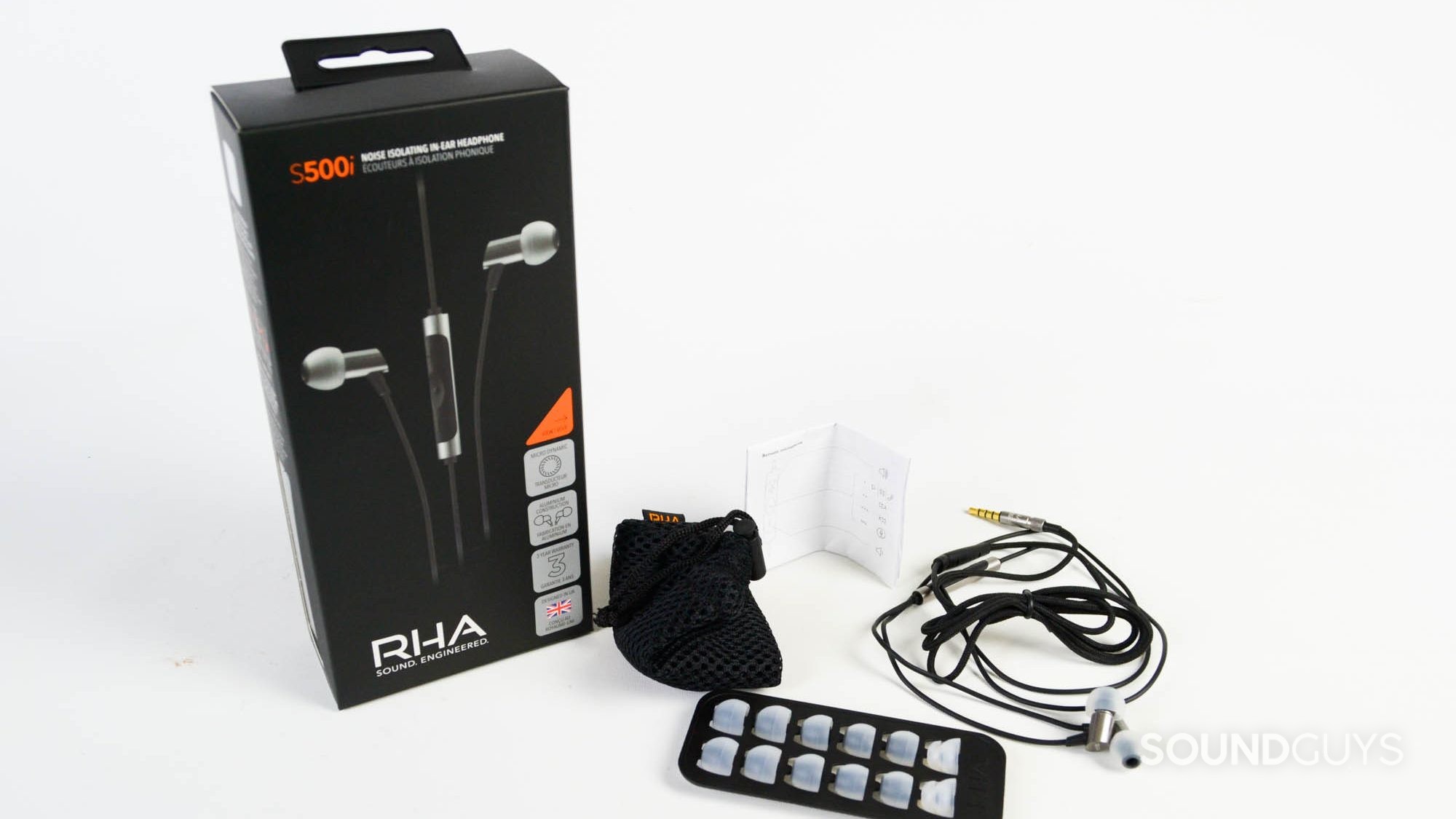 For a pair of cheap earbuds, RHA supplies plenty of accessories.
Despite the heavy-duty construction, the S500i are surprisingly light. This also makes them quite comfortable, assuming you find yourself a good fit among the included ear tips. There are three varieties here with two pairs each of small, medium, and large single-flange silicone tips, as well as one pair of double-flange silicone tips.
You might like: Most durable earbuds
RHA's three-year warranty is in full effect here. This is a testament to how much faith the company has in the construction used in the S500i, and something not often seen in this price range.
How do you connect the RHA S500i to your phone?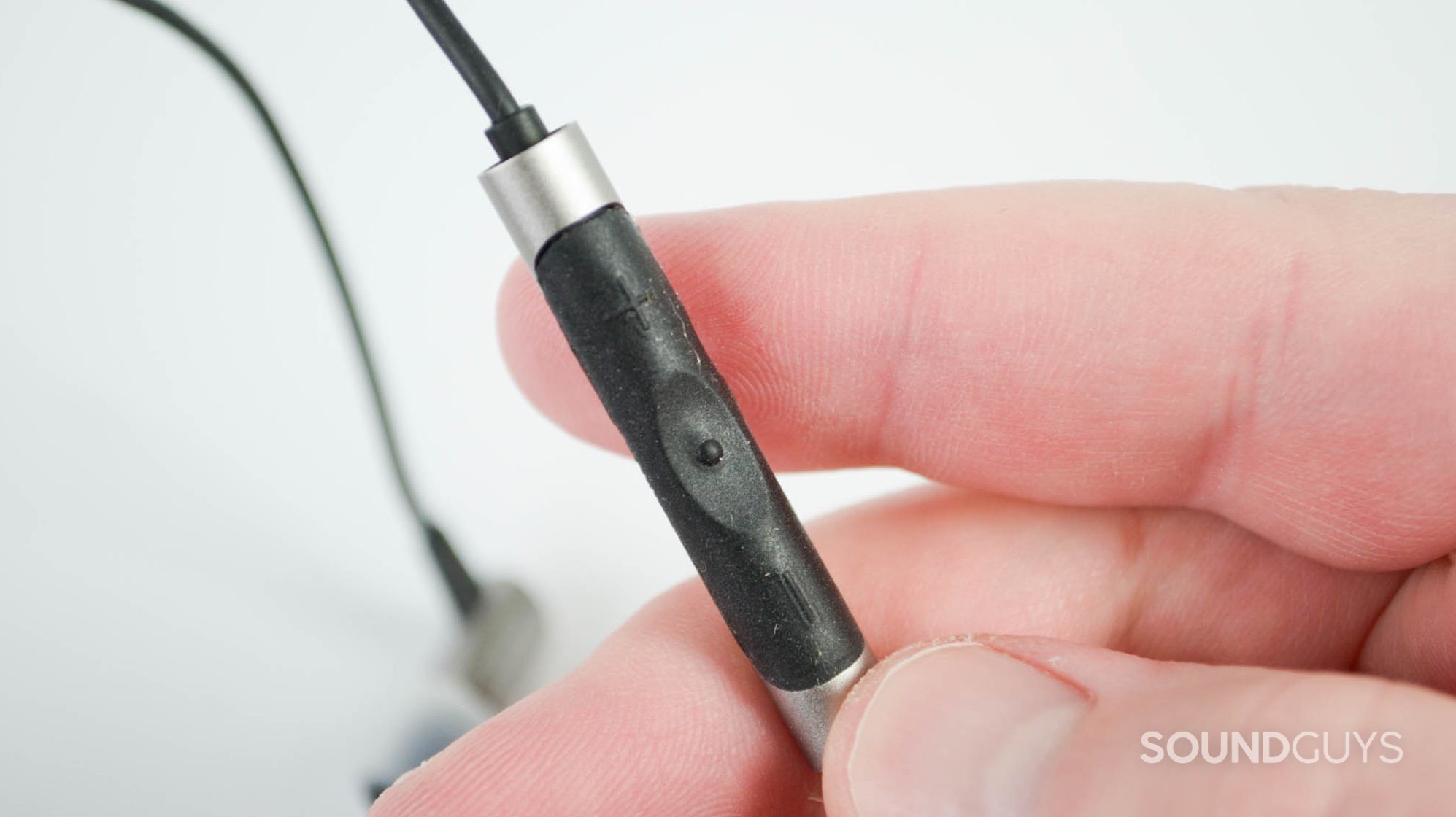 The microphone and remote module is easy to use.
The built-in mic and remote were made with iOS in mind, so while the controls will work fine with an iPad or iPhone, you might find yourself out of luck if you're an Android user. On many Android phones, the middle button will work to pause and resume playback and answer and end calls, but the volume controls might not work.
As with other headphones from RHA, these are also available as an S500 model, which doesn't feature a built-in mic and remote. If you're not an iOS user, this may be the way to go. Either way, the cable is long enough that even the tallest person should have plenty of room to move around.
The remote feels good to use, and the buttons are quick to respond, even if there isn't much tactile feedback. Call quality was good, especially for outgoing voice. As for how voices sound through the S500i, we'll get to that in just a bit.
Do the RHA S500i sound good?
To get the best sound quality, you should play around with the ear tips.
It's something we often mention when talking about in-ears, but it bears repeating: a good fit is essential if you want the best sound possible. In this case, while RHA has included plenty of tips, I found myself reaching for a pair of Comply memory foam tips to get the best fit. For the purposes of testing sound, I used the standard tips included, but this did mean a sub-par fit in my case.
One of our biggest worries when looking at these for the first time was that due to the tiny enclosures, the 140.1 driver RHA packed into the S500i wouldn't be able to pump out any bass, but we were pleasantly surprised. Granted, these aren't going to produce enough bass to satisfy those looking for a Beats or Skullcandy level of bass overkill, but there is plenty of thump to kick drums and rumble to bass guitar.
The stuff sack is a nice touch to prevent the buds from getting scuffed up.
The midrange, on the other hand, is quite hard to find. Unlike the relatively neutral sound signature in RHA's higher-end offerings, the S500i opt for the "disco smile" approach: plenty of bass, plenty of treble, almost no mids. High mids are less backed off than low mids, so podcasts and audiobooks can sound a little tinny at times – this is especially noticeable with certain male voices.
Treble can be overbearing at times, but this wasn't noticeable so much with music as it was with voice calls and Skype calls, where sibilance could be piercing and painful. With music, the results were much better, with plenty of detail. Still the occasional cymbal crash could be a little on the shrill side.
Soundstage is good for the price range but not especially impressive or immersive. The S500i can get fairly loud without distortion, though this does seem to exaggerate the issues mentioned above.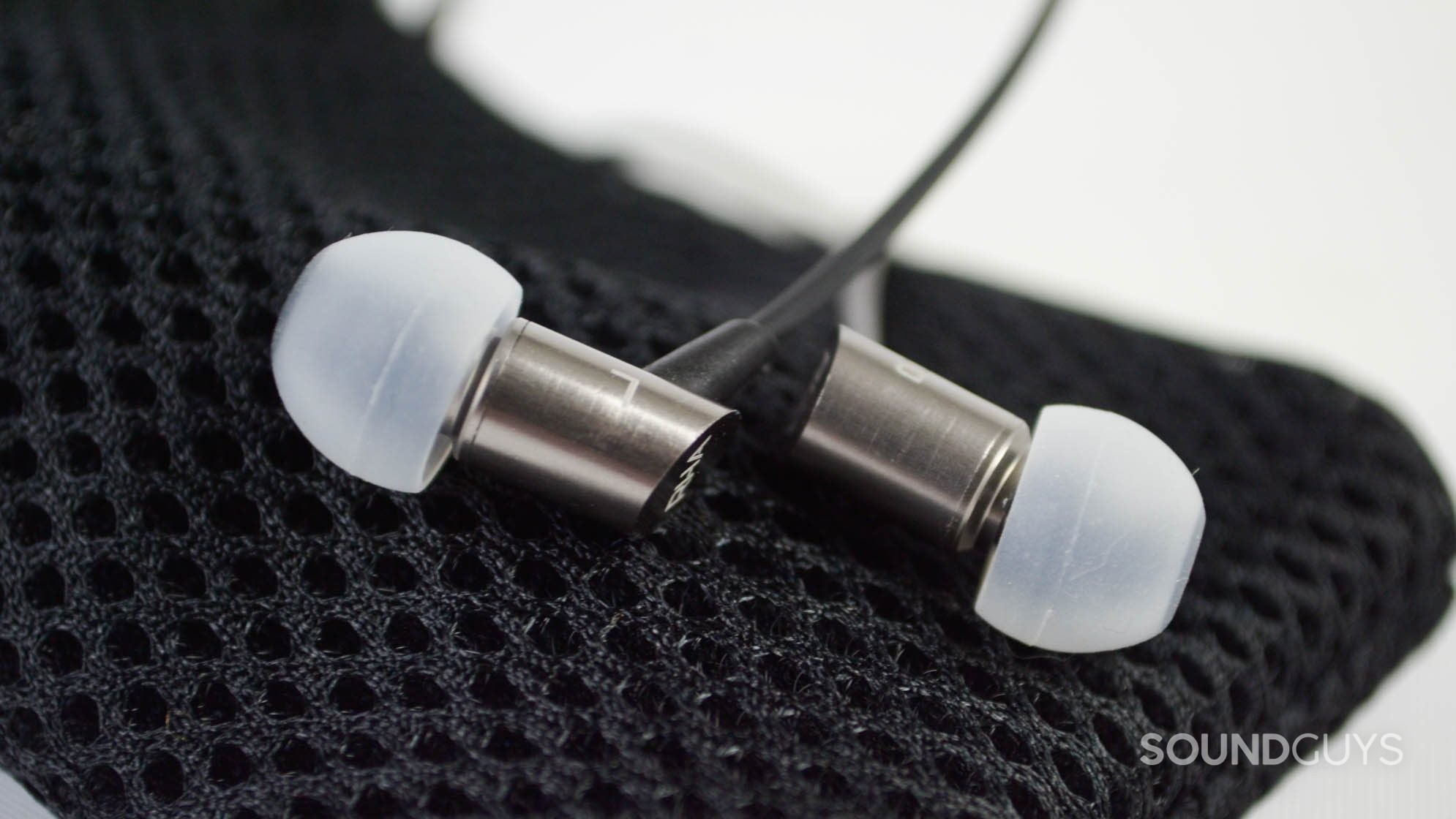 The cable is not replaceable.
Overall, the RHA S500i are tuned in a more "mainstream" fashion than the other products we've reviewed from this company. If you're looking for the level of fidelity present in the T10, you're probably going to have to pay more, but if you're just looking to blast your tunes as you make your way through your day, these will get the job done.
Should you buy the RHA S500i?
The RHA S500i is no longer available, so if you like these earbuds, you should check out the RHA S500 Universal instead. Alternatively, you may want to check out the RHA TrueConnect or TrueConnect 2. These are both great sets of true wireless earbuds with near-identical handsome designs and a consumer-friendly sound.