All products featured are independently chosen by us. However, SoundGuys may receive a commission on orders placed through its retail links. See our ethics statement.
The bottom line
If you're looking for an affordable headset for a younger listener, these are the ones to get. Not only are they designed for smaller heads, but they perform like they were made for bigger ones.
PuroQuiet
If you're looking for an affordable headset for a younger listener, these are the ones to get. Not only are they designed for smaller heads, but they perform like they were made for bigger ones.
What we like
Good ANC
Low price
Decent sound quality
Removable cable
Bluetooth 4 support
What we don't like
Battery somewhat small
Uses microUSB to charge
Rating Metric
Sound Quality
8.5
Bass
9.1
Midrange
9.2
Highs
7.0
Isolation / Attenuation
4.4
Durability / Build Quality
8.5
Value
9.0
Design
8.0
Portability
8.0
Battery Life
8.1
Comfort
8.0
If you're a new parent or someone unlucky enough to have a small head, finding headphones can be a huge pain in the neck. That's where the Puro Sound Labs PuroQuiet comes in. This is one of the most credible Bluetooth headsets for smaller heads out there, and it's a good set of ANC headphones to boot. I strongly recommend this headset for younger listeners, as it helps them avoid the temptation to give themselves noise-induced hearing loss.
Editor's note: this PuroQuiet review was updated on November 23, 2020, to mention the PuroGamer gaming headset.
Who are the Puro Sound Labs PuroQuiet for?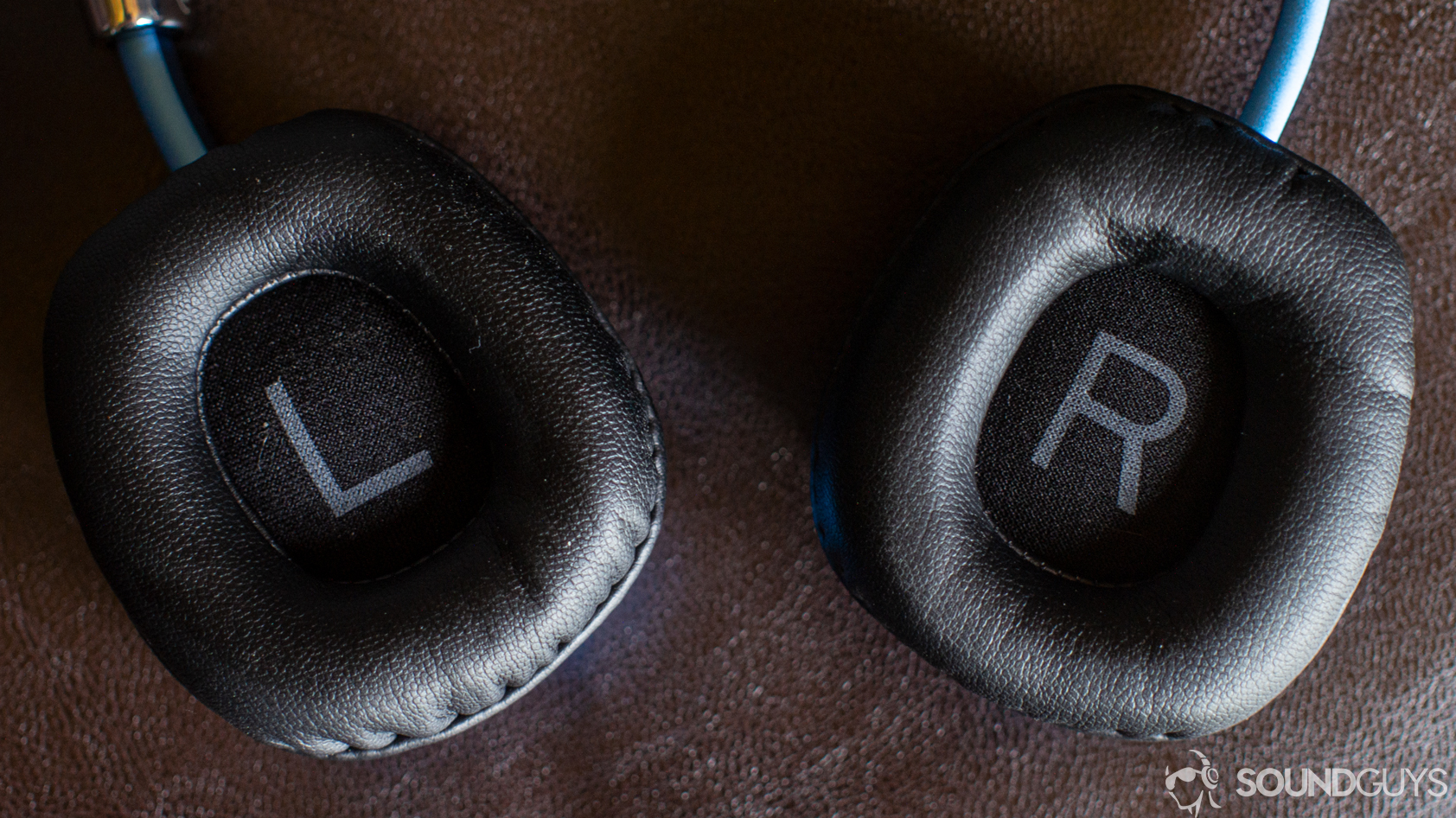 Smaller earpads mean better fit for littler ears.
Listeners who have smaller heads or are younger will appreciate the option for active noise canceling on smaller ears. Older listeners, teenagers, and those with larger heads will probably not find the fit to work all that well.
What's it like to use the Puro Sound Labs PuroQuiet?
While I can't tell you exactly what it's like because I'm a 33 year-old man, I can tell you that the Puro PuroQuiet ANC headphones do a great job of fitting smaller heads. Until receiving a loan unit from Puro Labs, we had been using larger ear protection for my daughter, but the loose fit and heat buildup meant she'd usually toss them off her head after about 20 minutes if she didn't fall asleep. I'm not going to pretend that "adult-size" tools will ever really be suited for smaller bodies—but there really is a dearth of good items for the people who need it the most.
The Puro Sound Labs PuroQuiet ANC headphones represent a solid effort into reaching these customers who are often overlooked. Making kids' products isn't sexy; it isn't a good way to make a popular product simply because the design process is extremely difficult, and customers don't want to commit to investing in something that will only last a short time. I swear and grumble every single time that expensive baby item gets too small or stops working.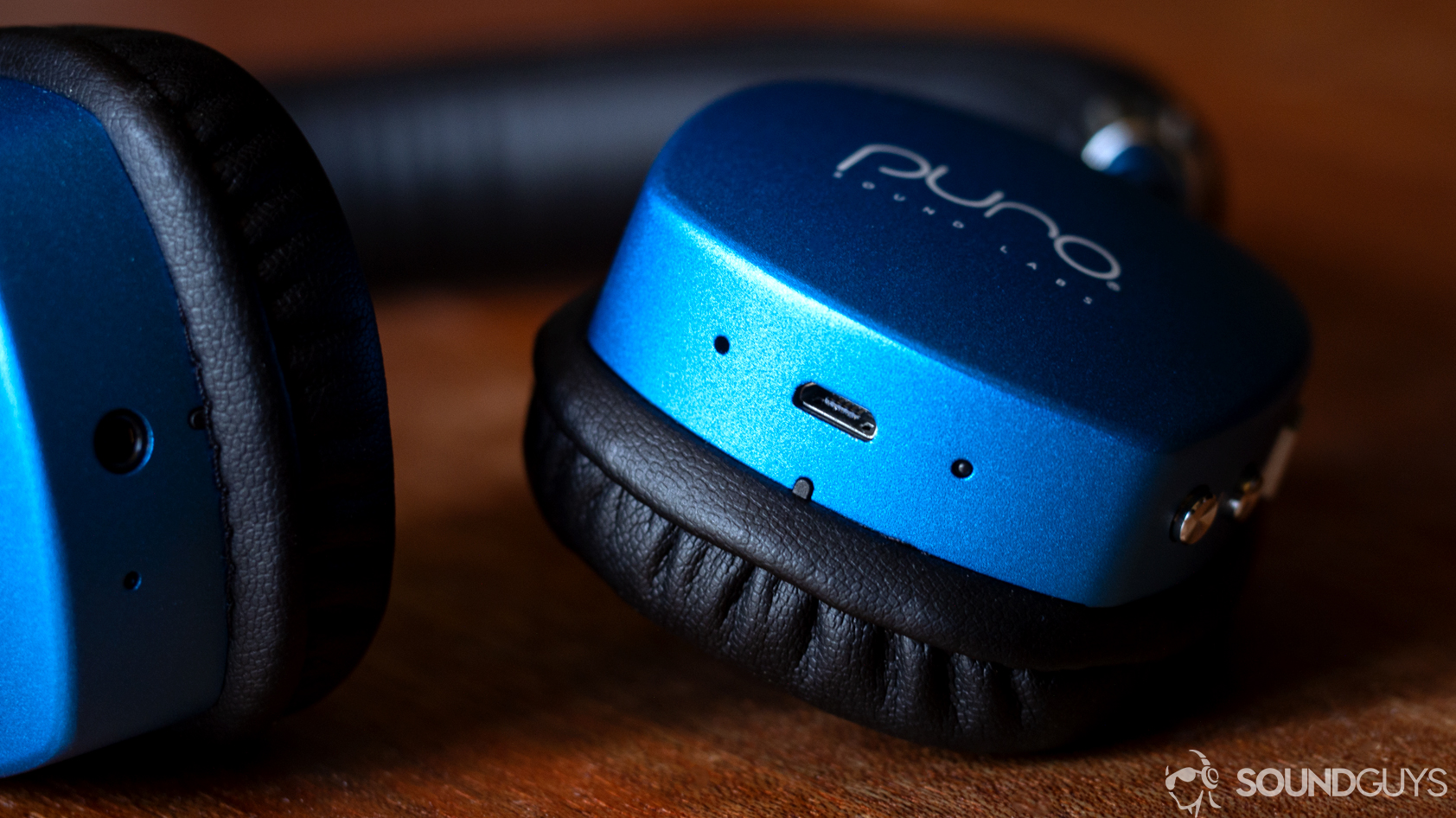 The Puro Sound Labs PuroQuiet can use a 3.5mm cable when the battery runs out, and charges with a microUSB.
If you have an old phone charger (microUSB) lying around, you can repurpose it to charge these headphones. Once full, use the switches on the back to turn on the wireless connection, and the noise canceling if you'd like to use it with or without music. You'll have to set up the pairing if it's your first time using the headphones with your phone, but the headphones will then remember the device every time after that. You can then walk up to 10 meters from your phone or laptop when using the headset.
Why would you buy the Puro Sound Labs PuroQuiet?
The PuroQuiet ANC headphones are a good choice if you're looking for headphones instead of merely protecting your smaller ears. They are built for safe music listening, not a primary means of hearing protection. For that, you'd want something like a set of ear protectors or earplugs.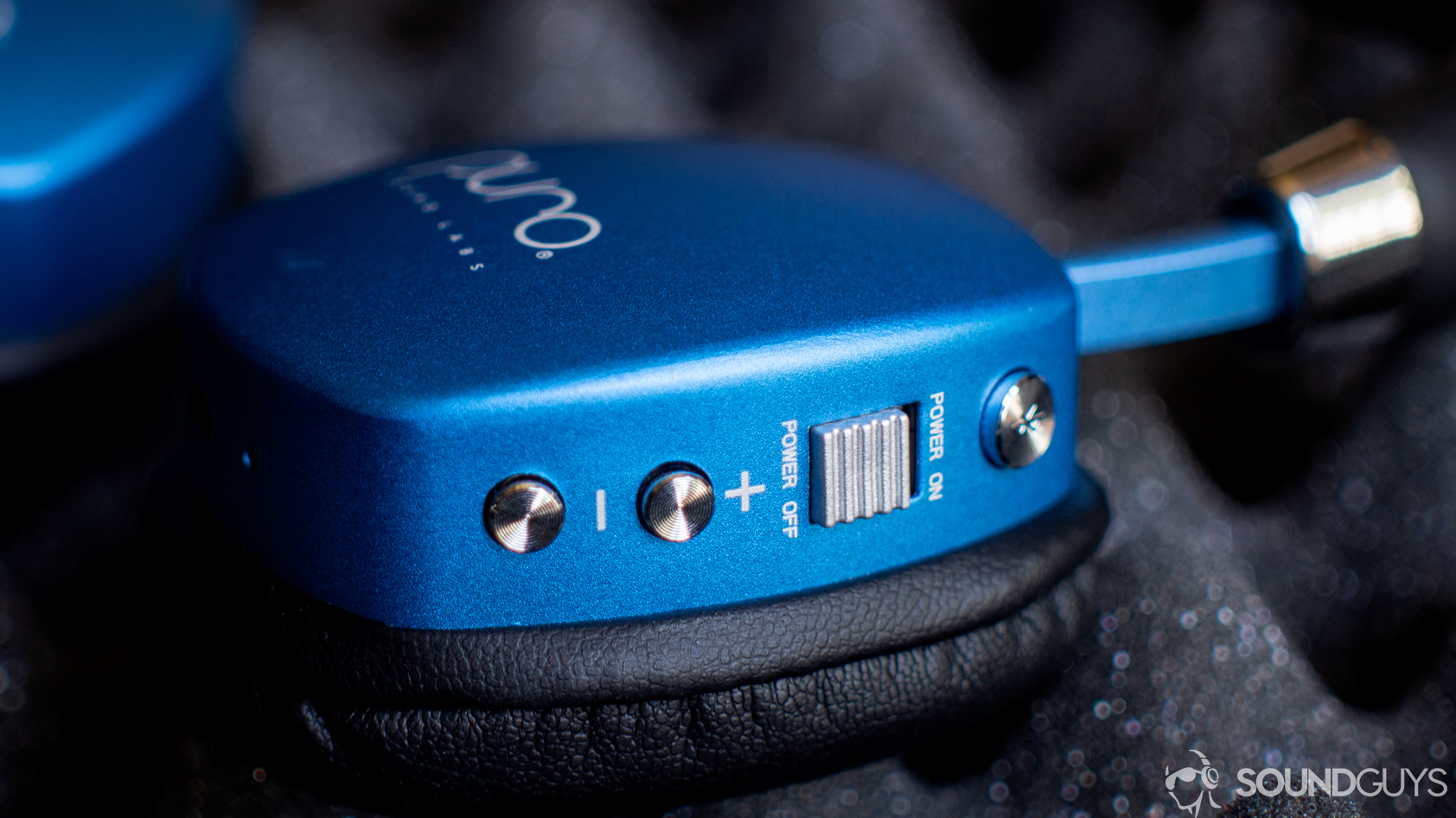 The buttons are chunky and easy to find on the back of the earcup.
By offering an ANC option for younger listeners that isn't steeped in an obviously "for kids" design aesthetic, the PuroQuiet accomplishes three things:
Offers your children and young adults a set of headphones they'll actually use
Prevents noise induced hearing loss by capping the sound pressure level output at 85dB
Reduces the overall volume level they'll choose by attenuating outside noise
This is very similar to any set of noise-canceling headphones, but with the addition of a volume limiter. By combining these approaches, you set a reasonable set of guardrails for your young listener—so they're very unlikely to damage their hearing unintentionally by listening to music on the bus or train. I say unlikely because it's still possible; but by making sure there isn't much of a reason to crank the volume (noise canceling coupled with the hard volume limit), you disincentivize loud listening.
Additionally, by preventing high doses of sound pressure on young ears: you prevent your listener from losing hearing in higher frequencies too early.
What do the Puro Sound Labs PuroQuiet headphones sound like?
For the most part, the Puro Sound Labs PuroQuiet has notably good sound quality, save for the normal headaches associated with Bluetooth. The only reason I mention that is because to a younger listener, the sound quality will be slightly decreased despite most people being unable to tell the difference. It's an age thing—after you pass your mid-twenties, you're able to hear less and less high-frequency sound, so it's something to be aware of. I maintain the freedom from wires is essential for younger listeners, and not every 6 year old is a concert pianist.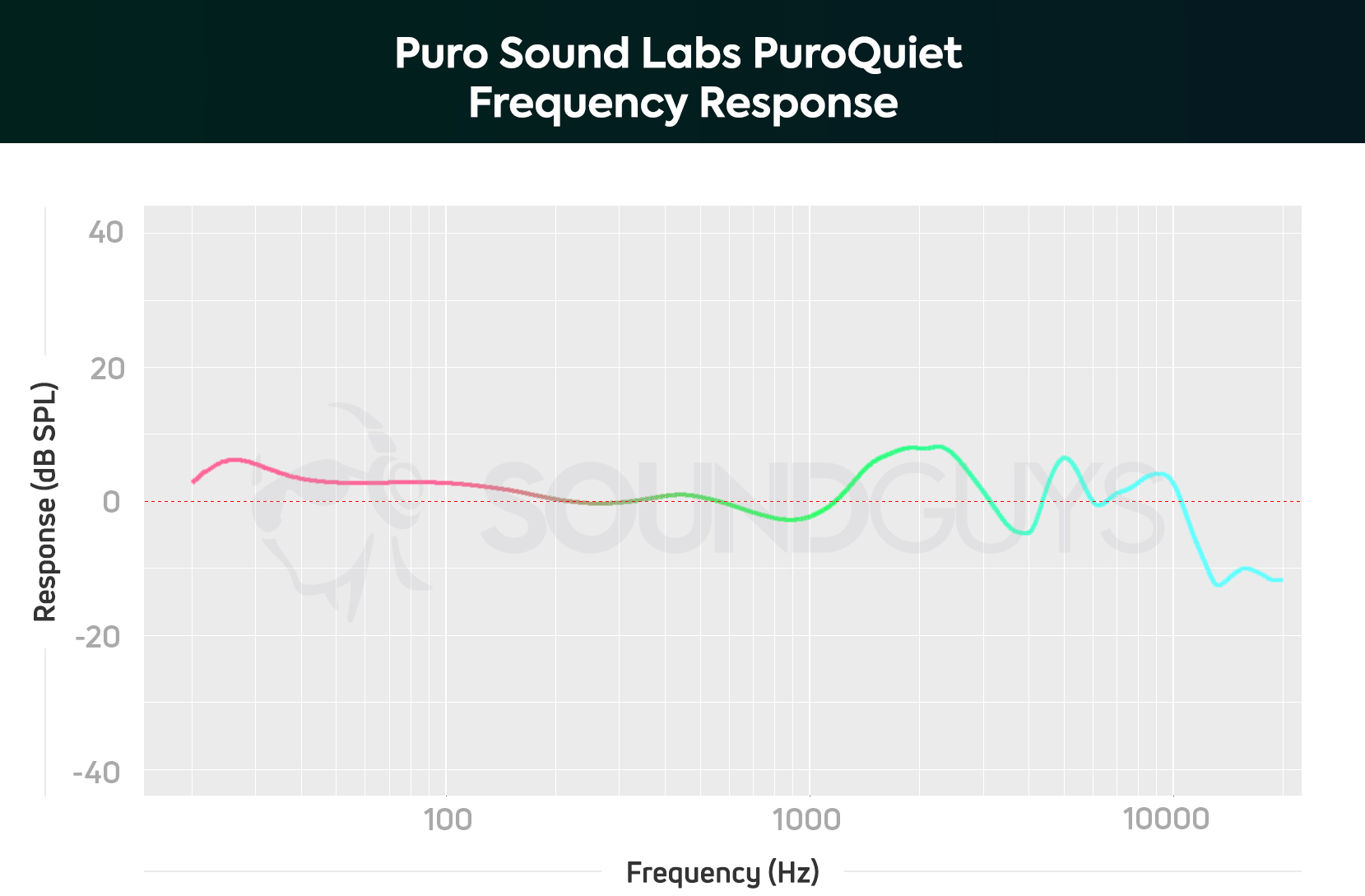 Although the bass is boosted just a little bit, most of the notes will come through as they're supposed to.
Bass notes (pink) will be nudged up a little, as well as mids (green), but overall most music will sound as its supposed to. There isn't a high level of noise, and users of the PuroQuiet won't have to suffer at the hands of extreme emphasis in the high notes like some headphones do. If there's complaints about lack of bass: it might just be the fit of the headphones, but it could also be that it's not what your listener is used to.
How good is the Puro Sound Labs PuroQuiet's noise canceling?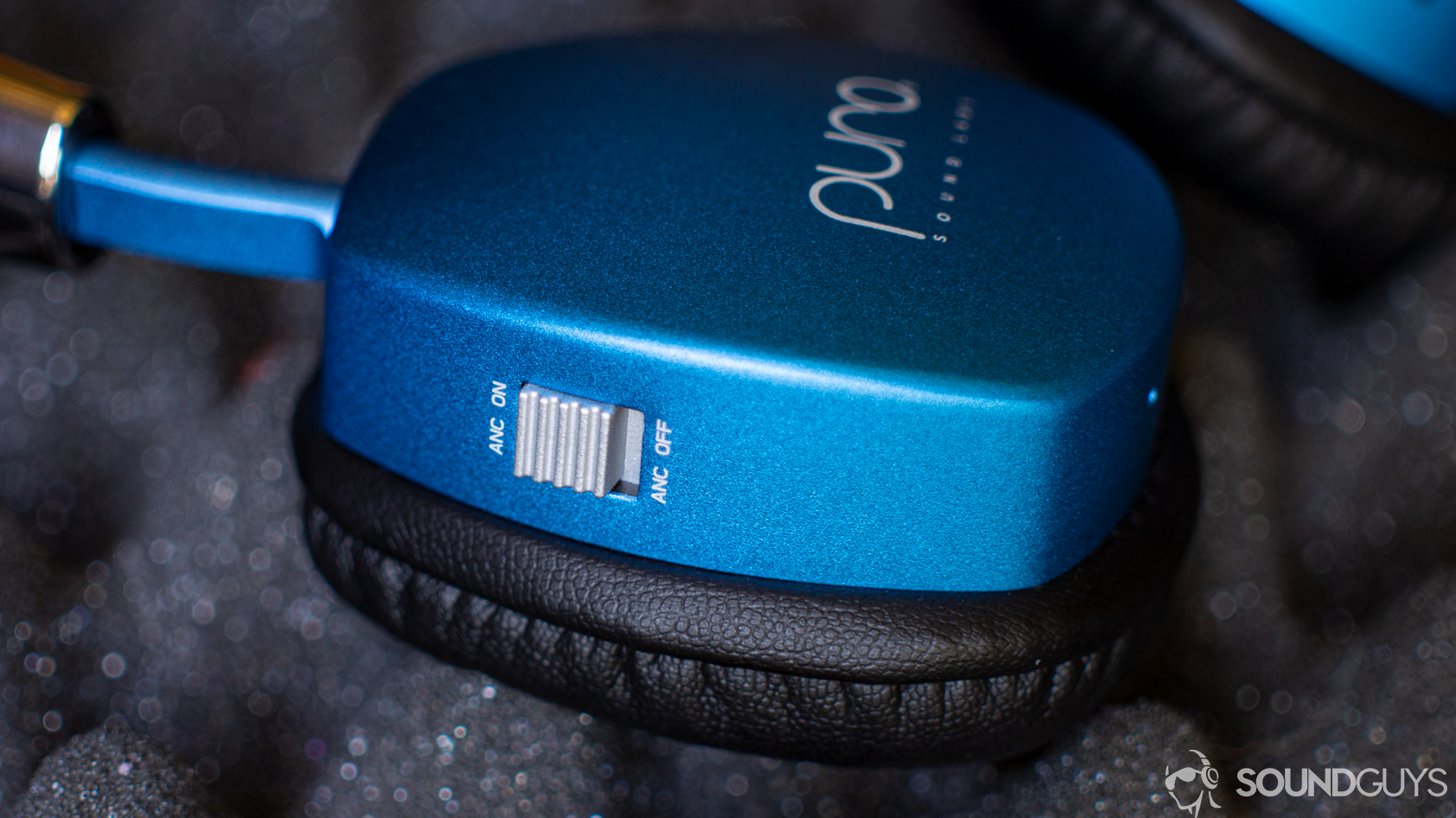 That ANC switch is easy to toggle.
To be perfectly honest, the noise cancellation properties of the PuroQuiet are pretty standard. But "standard" ANC in this day and age is pretty damned good.
The Puro Sound Labs PuroQuiet blocks out a considerable amount of low-frequency noise, which is great for the bus or train.
This headset does an exceptional job at keeping low sounds like engine noise and the rumble of rail transportation down to about half or one third as loud as they would be without any headphones on. While that may not seem like much, it's a significant reduction in the force applied to your ears. However, ANC headsets don't block out all sound, primarily just continuous noise. Incidental noise like clapping, people talking, and street noise will cut right through, though it won't be quite as loud.
How good is the Puro Sound Labs PuroQuiet's battery?
If you're using the Puro Sound Labs PuroQuiet on an airplane, a single charge will last you roughly 12 hours and 35 minutes—so unless you're flying across the globe you should be fine for a one-way trip. That's with both the music blasting at 75dB and the ANC turned on. Obviously your mileage will vary based on how loud you listen to these headphones, or if you use the ANC. This figure is merely a performance floor.
I will point out that several other headsets including the Bose QuietComfort 35 II, Sony WH-1000XM4, and Shure AONIC 50 all have about double the battery life. If you can fit into one of those, I will always recommend those over the PuroQuiet. Unfortunately, those are all over three times the cost as the PuroQuiet—so you're a better judge as to what suits your individual needs here.
...a single charge will last you roughly 12 hours and 35 minutes
However, if you do run out of battery, you can use the included 3.5mm to 3.5mm wire to plug the headphones into the headphone jack of any source that supports it. If you have a phone without a headphone jack, the battery running out means the end of your listening.
Should you buy the Puro Sound Labs PuroQuiet headphones?
I'm torn on whether or not to recommend these headphones, because it rests entirely on whether or not they can fit around their user's ear. If they can't, then their ANC performance is fairly pedestrian, and you may be better off simply buying a larger set. However, these headphones work as advertised: they are excellent ANC headphones for smaller heads and ears.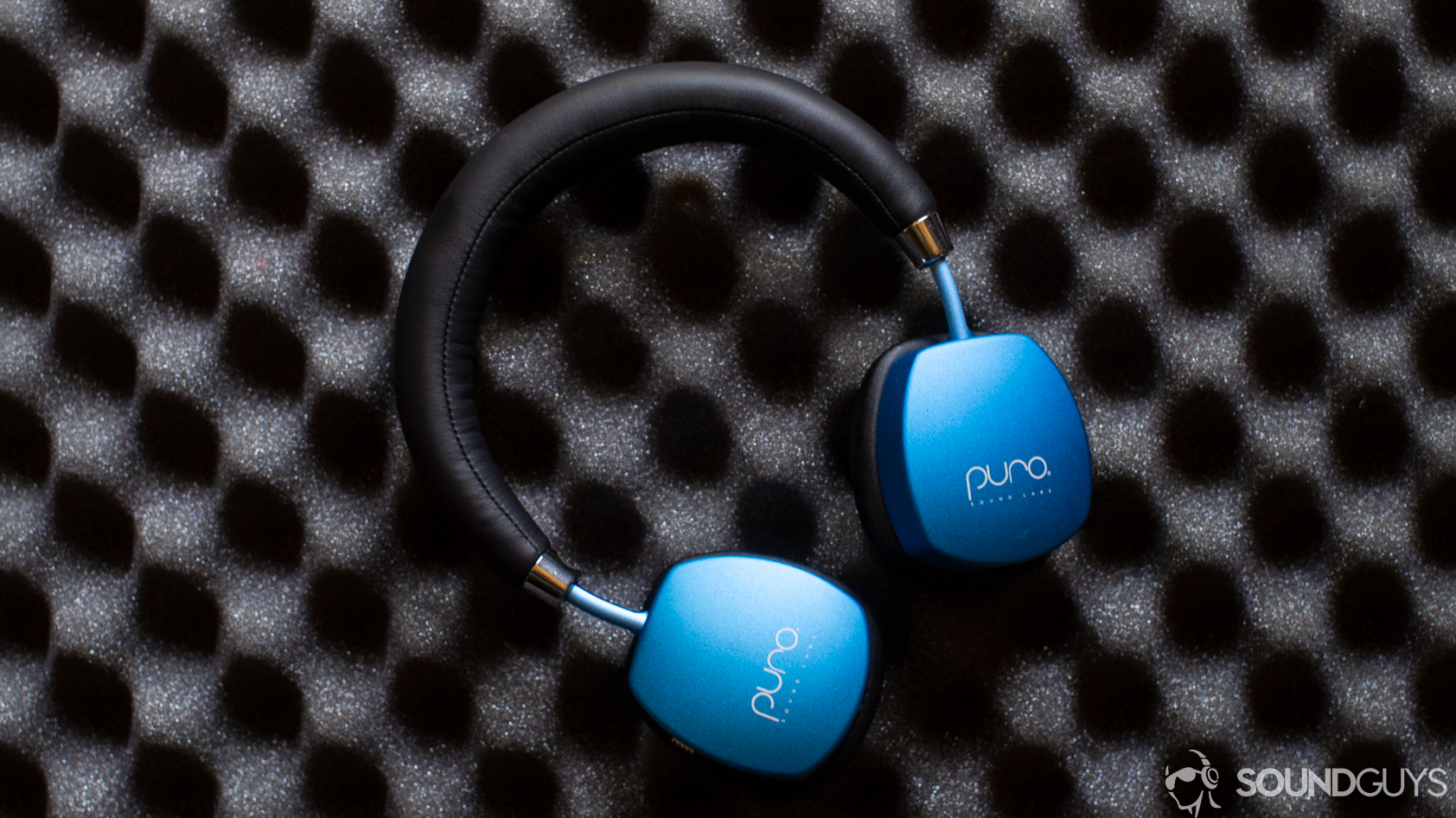 The PuroQuiet originally retailed for $119, and can now be had for just $99.
I will say I'm very happy that these headphones don't lean into a kid-centric aesthetic, because that sort of thing isn't always appropriate for the potential audience of these headphones. Adults with small heads do exist, and it's cool that something can serve many audiences without telegraphing an assumed user type. It can be demeaning.
Related: Best kids headphones
The Puro Sound Labs PuroQuiet represent a very solid attempt at ANC for younger listeners without assuming that their listeners won't care about audio quality or isolation. They may not be for everyone, but they are a great option for a lot of people. Just be sure they'll fit the head of your intended user before buying.
The PuroGamer gaming headset will protect your ears from video game sound effects
The PuroGamer has an 85dB volume limit.
This no-frills gaming headset is targeted towards kids as well, and it has a volume limit so you can make sure you're protecting your kid's ears without having to endure the sounds of their video games yourself. The headset is very comfortable and passively isolate noise very well. It unfortunately does not have surround sound capabilities, but it has a great microphone. It's also a pretty durable headset so it can withstand a kid's roughhousing, and if it does break, its sub-$50 price means it's not too hard to replace.