All products featured are independently chosen by us. However, SoundGuys may receive a commission on orders placed through its retail links. See our ethics statement.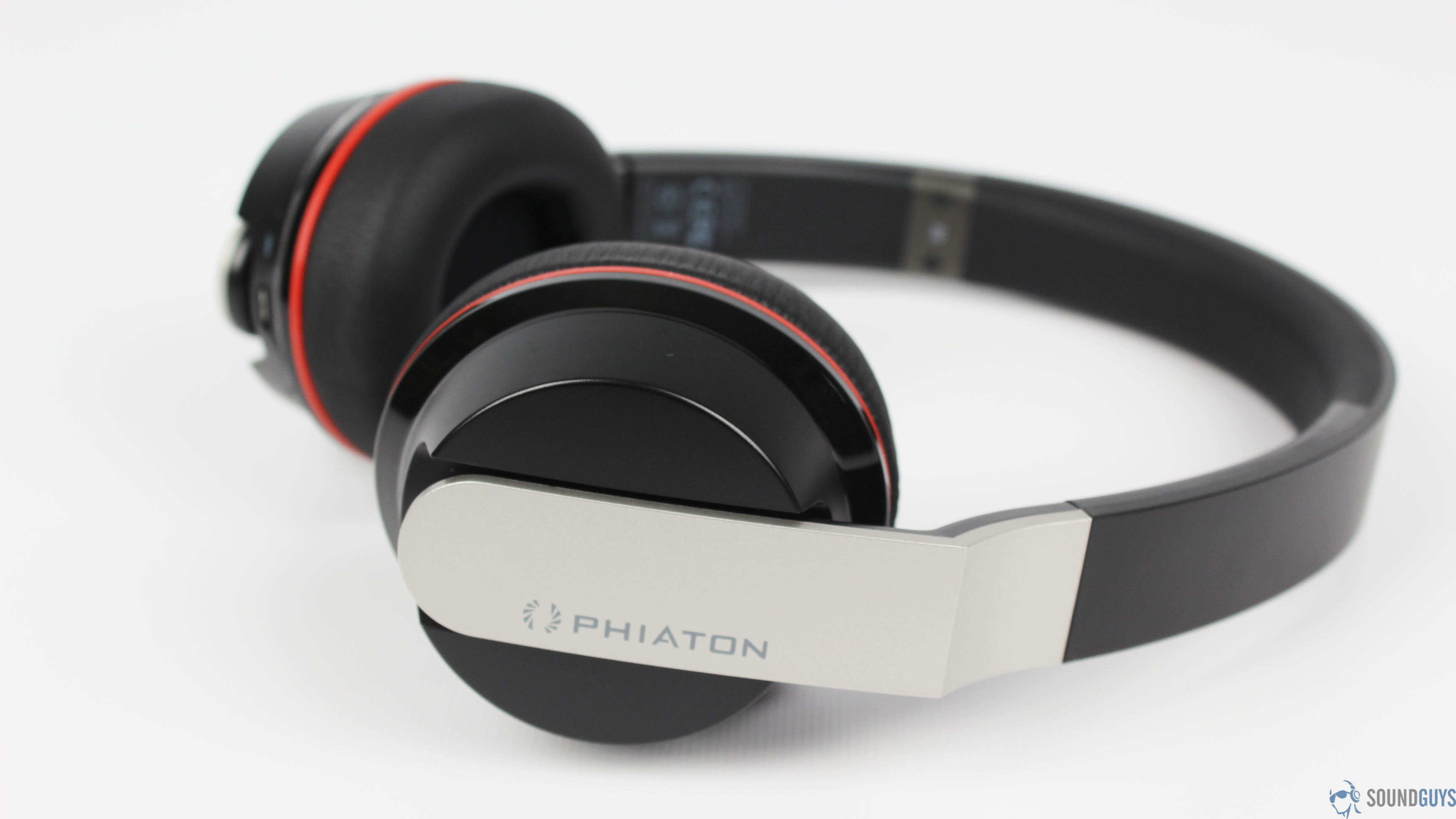 The bottom line
The Phiaton BT 330 NC headphones check off almost all of the requirements that you'd want in a pair of portable on-ears.
The Phiaton BT 330 NC headphones check off almost all of the requirements that you'd want in a pair of portable on-ears.
What we like
Great sound
Strong Connection
Solid ANC
What we don't like
Tight fit, almost hurts
Awkward button placement
Rating Metric
Sound Quality
9.0
Bass
9.2
Midrange
9.0
Highs
8.6
Durability / Build Quality
8.2
Value
9.0
Design
7.8
Microphone
8.0
Portability
9.0
Battery Life
8.7
We haven't reviewed any products from Phiaton in the past, but that doesn't mean they weren't on our radar. They make a number of consumer audio products that have received a good amount of praise from people who know audio so when we had the chance to review one of their products, we took it. The Phiaton BT 330 NCs are a rare breed of headphones. You don't often see on-ear headphones that are also noise-cancelling, can fold for easy storage, and claim high quality audio as a feature. All of these things together make for a great pair of headphones, right?
What's in the box?
The box is fairly simple, with a picture of the headphones on the front and not much else. Going inside you'll get the headphones and a nice carrying pouch. In that pouch are even more accessories like the 3.5mm audio cable and the micro USB charging cable. Then you get the less fun, but equally important warranty information and instruction manual.
Build & Design
The headphones are almost completely made out of plastic, but that's not a necessarily a bad thing. They're super lightweight and even though the headband padding is also made of plastic, it's strangely comfortable and doesn't feel bad at all. They also fold at the hinges, which is always nice if you're a commuter like me. There's nothing easier than tossing headphones in a bag and not having to worry if they'll be in one piece when you pull them back out.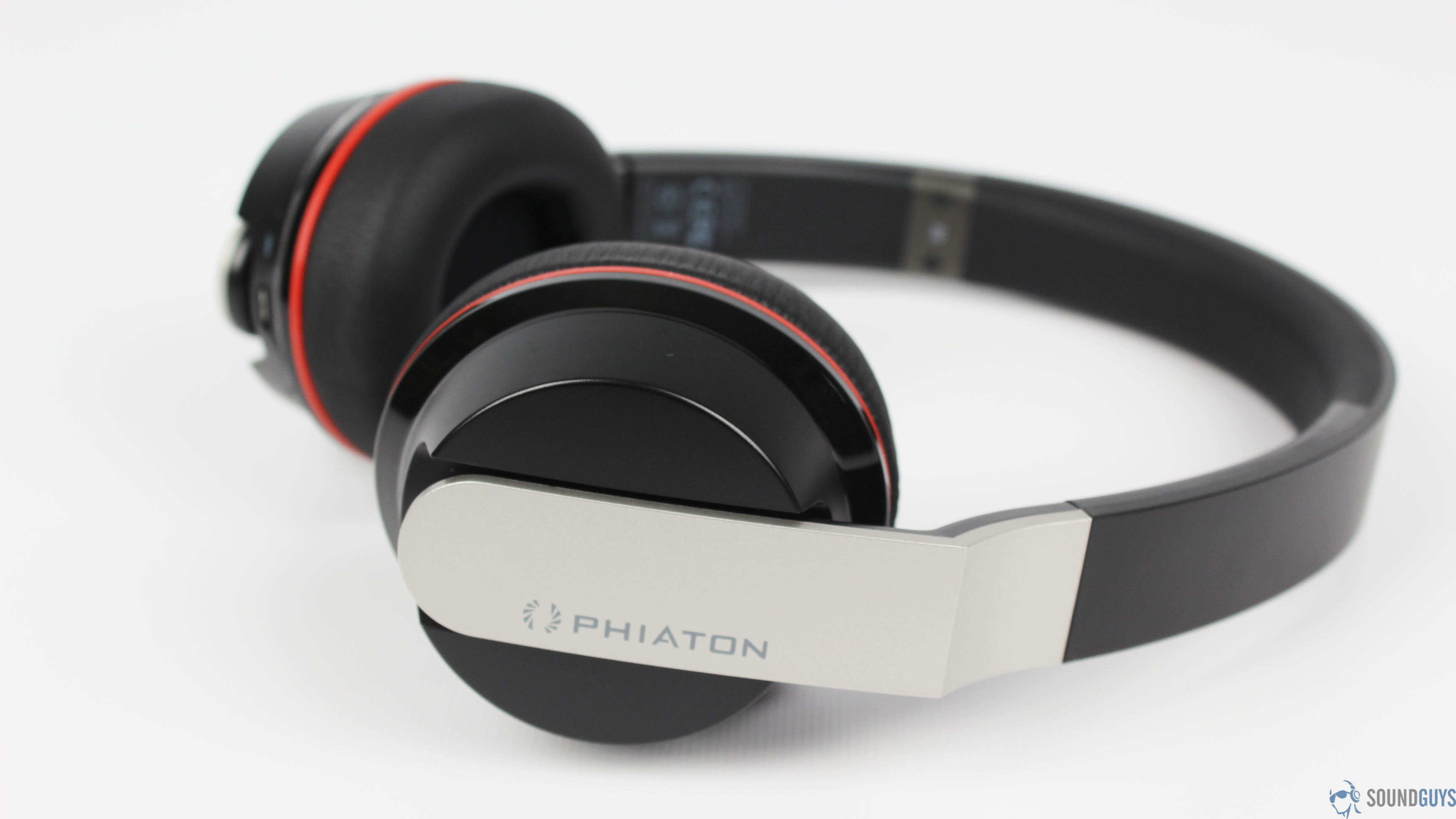 The only real qualm I have with the build is that they fit a little too snug. They cling to my head strong enough so that I don't have to worry about them slipping off while moving, but if they're not resting on my ears just right then I end up having to take them off every hour or so to let my ears breathe. Another small issue was the button placement. Whether or not you like them depends on what kind of listener you are. If you're the minimal type, then these might not be for you. That said if you're a power user who prefers to leave your phone in your pocket and still have full control over playback, these will be right up your alley.
The left ear cup has an on/off switch for the Active Noise Canceling (ANC) while the right ear cup has the power button and sliding control switch. All of the buttons have a nice click to them but they are a bit further back on the ear cup then I'm used to which leads to a good amount of fumbling when trying to change a song. Once you get used to it you won't have a problem but there is definitely a slight learning curve.
Connection
The Bluetooth connection on these are strong. How strong? Well the entire time I was testing it they didn't skip once during normal playback. The only time they skipped was when I was physically testing the range and walking further and further from the source device. If you're like me and get irritated by every little skip, these are sure to keep your blood pressure down. Call quality was also good enough that the person on the other one couldn't tell that I wasn't using my phone.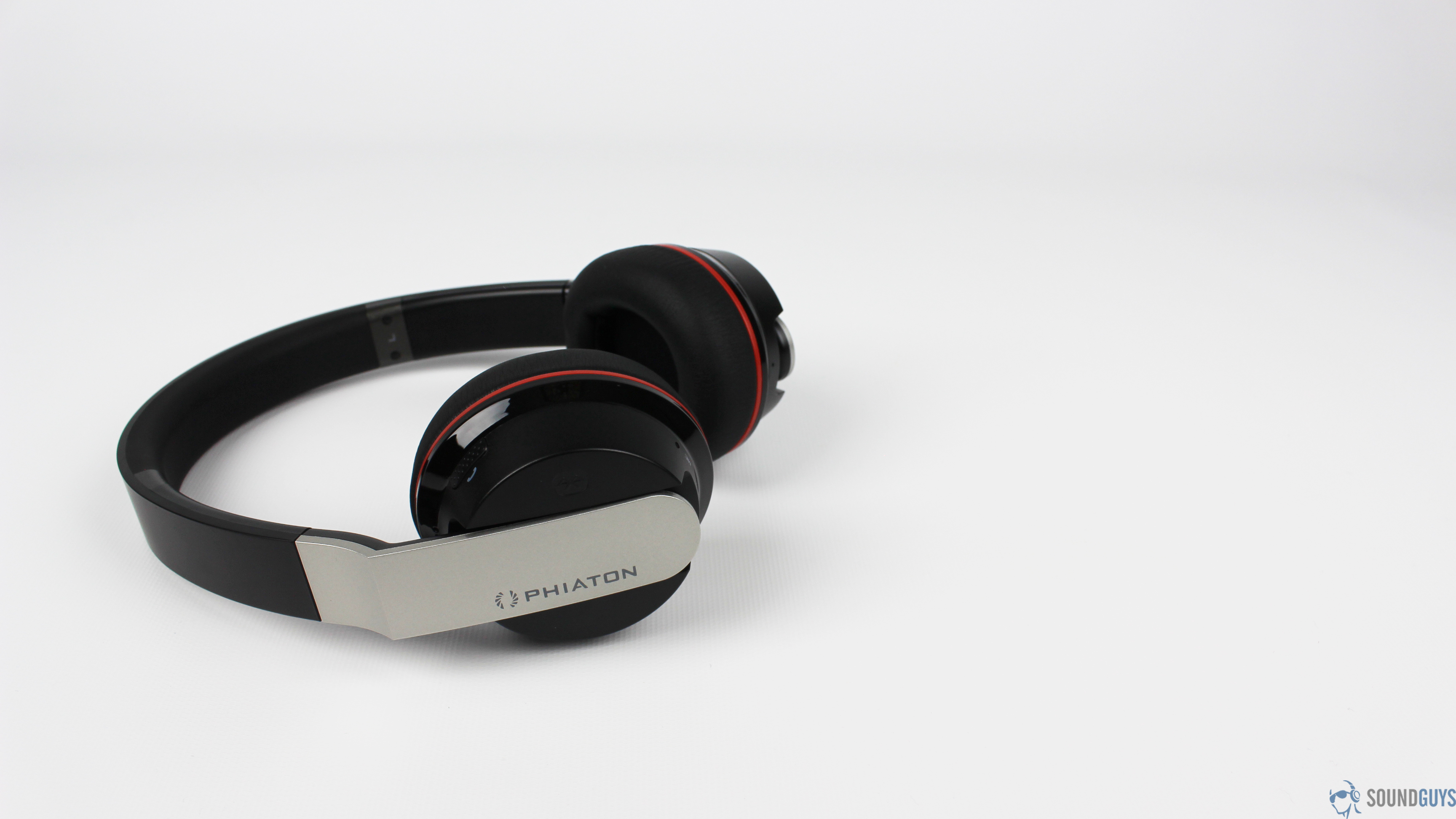 On the right ear cup is the power button and a play/pause button which also acts as a multifunction switch depending on how long you hold it down. A quick flick of the switch in either direction will raise or lower the volume, while holding it for one second will switch songs, and holding it for longer will fast-forward and rewind through the song. It's not entirely intuitive and I did have to go digging in the manual to figure out how to switch songs, but once you figure it out it's not a problem. One interesting thing is the audio cable, which connects to the source device via 3.5mm jack but connects to the headphones through the micro USB on the bottom of the ear cup.
Battery Life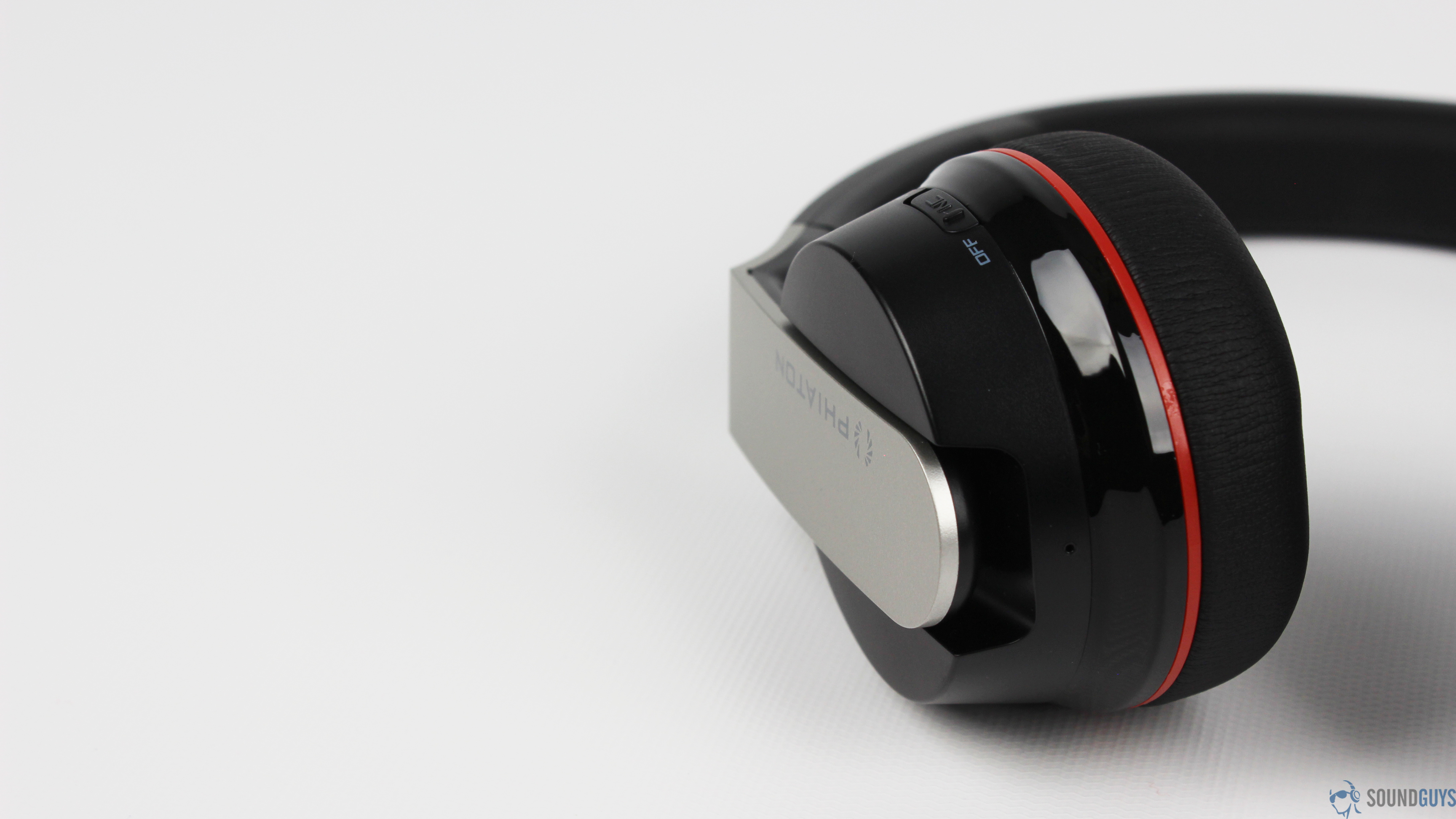 Phiaton says that the battery in the 330 NCs will last you around 14 hours with ANC and that was spot on. We got around the same at 14 hours of life our testing. Without ANC these should last you quite a bit longer, but who doesn't use ANC?
Sound Quality
As previously mentioned these have active noise canceling, and it's pretty good. It's made to take out sounds under 1000 Hz, which is basically any low humming made by things like trains, planes, and cars. I haven't gone on vacation recently so I couldn't test it in a plane, but I take a train everyday and these worked perfectly.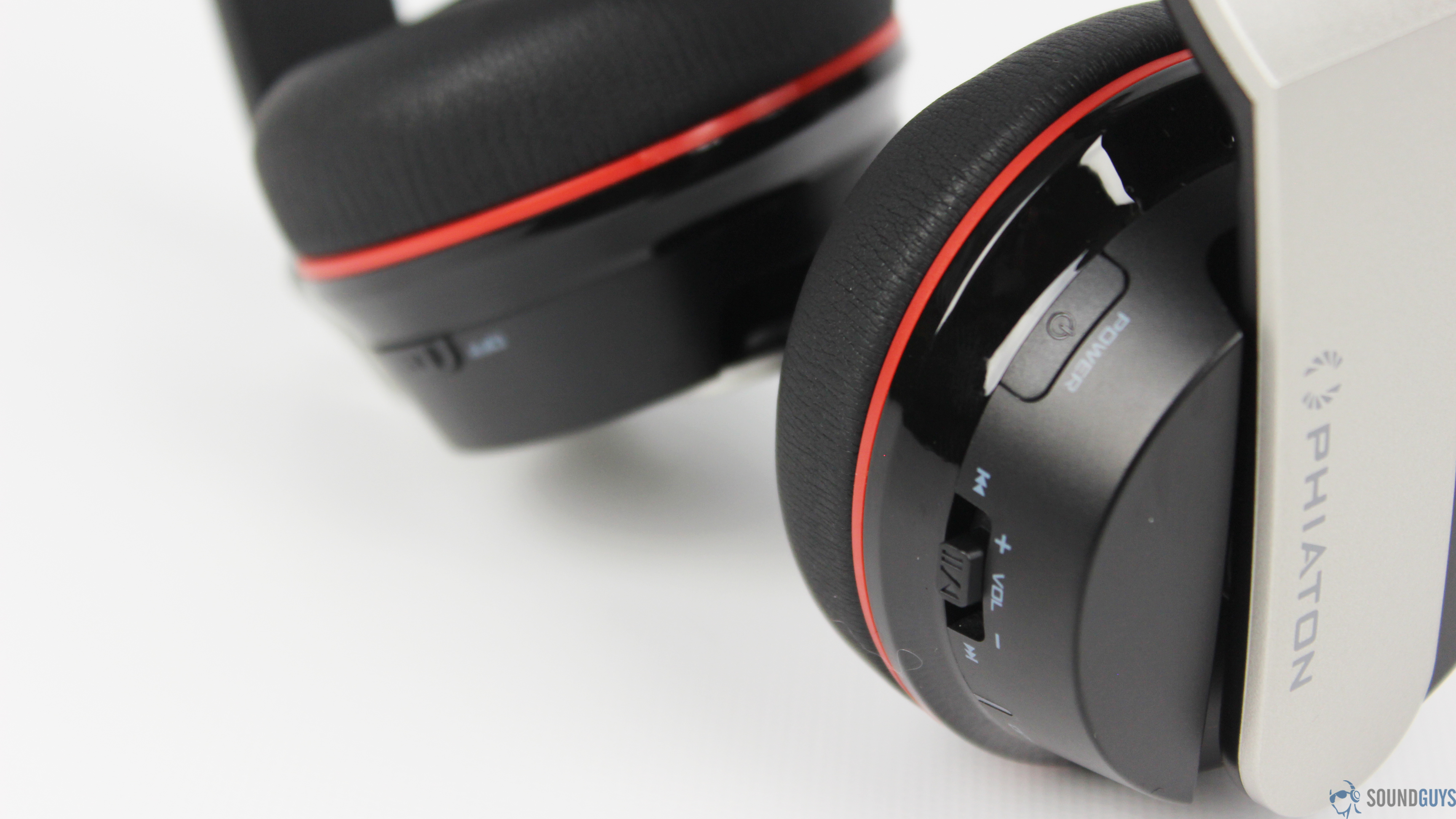 The voices of the people around me remains but the hum of the train completely disappeared. Basically, these are excellent for commuters who still want to be somewhat aware of their surroundings. You can take that a step further and hold down the play button on these for a second or two in order to feed in audio from the outside for about 30 seconds so that you can be even more alert without sacrificing music.
The low end is surprisingly good for a pair of on-ears. They're not as bass heavy as other headphones, but they do give a good amount of emphasis to the lows. That said it's still a very clean and controlled bass. In '#mood' by Post Malone the bass kicks hit extra hard without being distracting. Normally I'm a big fan of a laid back, more accurate bass but these were just really fun to listen to.
In the midrange the vocals were definitely given a slight push to sit over the top of the other elements in most songs, but they didn't take away from the quality of those background instruments. A good example is in the song 'All the Time' by Bahamas where the gritty guitar loses a lot of its detail in other pairs of headphones, but it still crunched nicely in the 330s.
If I'm nit-picking, the highs gave me the most issues. They weren't bad at all but definitely weren't as clean and crisp as the mids and lows. The solo in 'Howling At Nothing' by Nathaniel Rateliff & The Night Sweats made me jump at full volume since it sounded pretty harsh. The brushes and hi-hats were also somewhat cut off, but again that's just if I'm nit-picking. Overall, the sound was fine if you kept it one or two clicks lower than max volume.
Conclusion
Overall, these are a great pair of on-ear headphones. They do have awkward button placement and an extremely snug fit which kind of hurts at time, but at the same time that just might be worth dealing with it for everything else these have to offer. The ANC is solid, sound quality is great, they have a strong Bluetooth connection, and you can fold them up for traveling. These aren't exactly cheap, but for sub-$200 I have no issue saying they're worth it. In this case the pros definitely outweighs the cons. If over-ears are a little too bulky for your daily travels, these are a great option.
Buy from Amazon