All products featured are independently chosen by us. However, SoundGuys may receive a commission on orders placed through its retail links. See our ethics statement.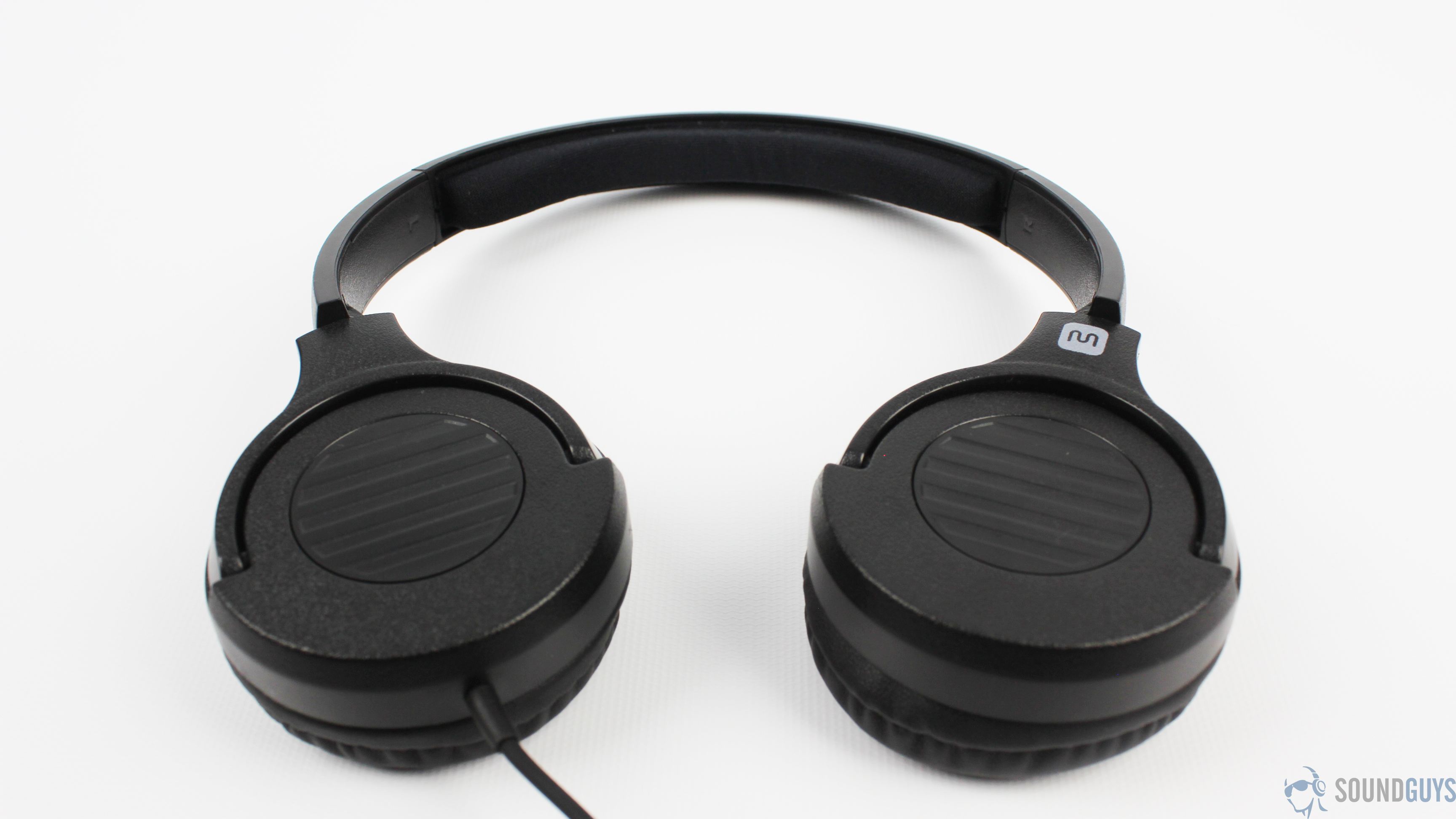 8.1
Monoprice Hi-Fi On-Ear
The bottom line
Monoprice has again exceeded expectations and made a quality product for an insanely low price. If you need something that's easy to use, and lightweight, get the Hi-Fi On-Ear.
Monoprice Hi-Fi On-Ear
Monoprice has again exceeded expectations and made a quality product for an insanely low price. If you need something that's easy to use, and lightweight, get the Hi-Fi On-Ear.
What we like
Good sound
Small and portable
What we don't like
Cheap look and build
Rating Metric
Sound Quality
8.2
Durability / Build Quality
7.0
Value
9.9
Design
8.2
Connectivity
6.5
Portability
8.8
Monoprice does an amazing job of pumping out bang-for-your-buck products, and the Monoprice Hi-Fi On-Ear are as cheap as headphones come. It's hard to tell whether cheap products are good deals, or if they'll just end up in a trash heap a few months after they're bought. Let's find out how the Monoprice Hi-Fi On-Ear stack up.
Editor's note: this Monoprice Hi-Fi On-Ear review was updated on January 17, 2021, to update the formatting to match SoundGuys' current standards.
Who are the Monoprice Hi-Fi On-Ear for?
Listeners on a budget will find it next to impossible to grab a pair of $15 headphones better than these.
Students who don't want to spend a ton on headphones should pick up these headphones. They're easy to use and offer all the essentials like an inline mic and remote.
What's it like to use the Monoprice Hi-Fi On-Ear?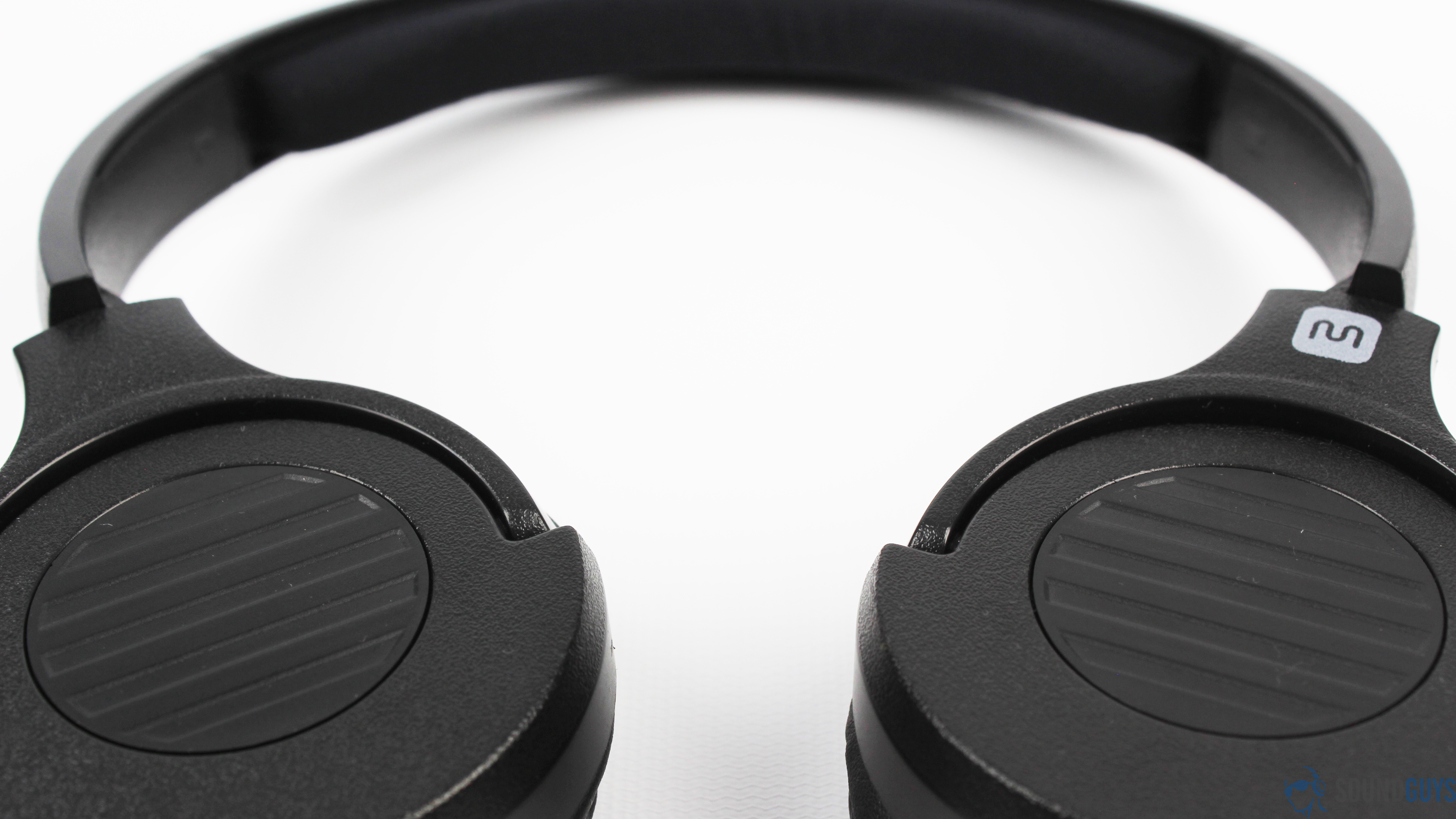 Design-wise these are as basic as you're going to get: all black with minimal padding. There's a small Monoprice logo on the right ear cup and the audio cable has a one-button mic/remote that works with both iOS and Android, though with differing levels of functionality (more on that later). Overall, I really liked the design on these. Then again I'm a sucker for a low-key designs, so if you're more the flashy headphones type these probably aren't for you.
It's unrealistic to expect premium build quality from a cheap headset: these are made of plastic, save for the padding at the top of the headband and on the ear cushions. Despite the cheap material, the headphones are actually quite comfortable and can even be worn for hours at a time.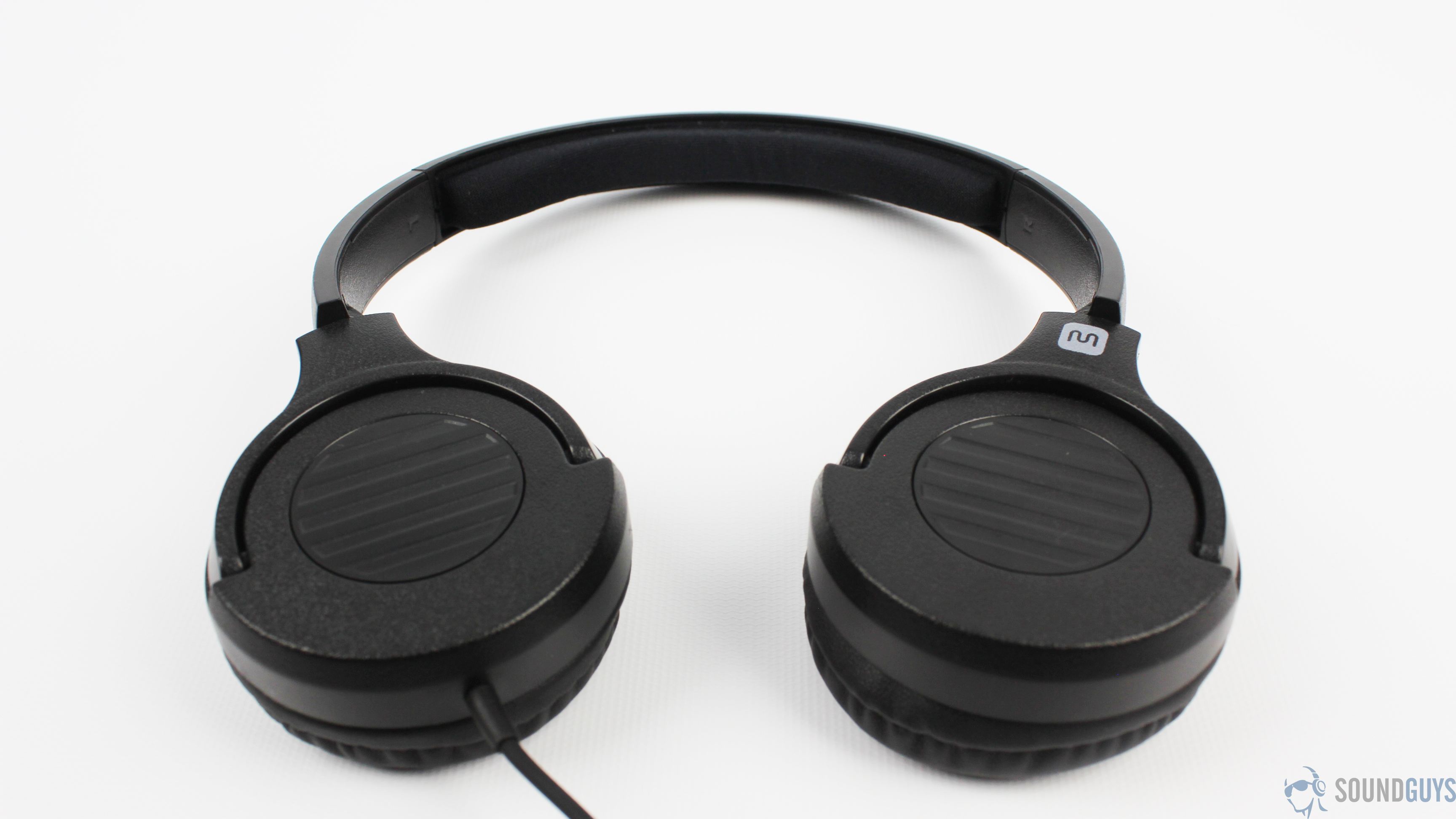 The ear cups are pretty small but they seal well to the ear, and block out a decent amount of background noise. You can rotate the ear cups 90°, and lay them flat on a table but they lack foldable hinges. You can't just ball these up and toss them in your bag, but you can get away with sliding them into the laptop pouch.
How do you connect the Hi-Fi On-Ear?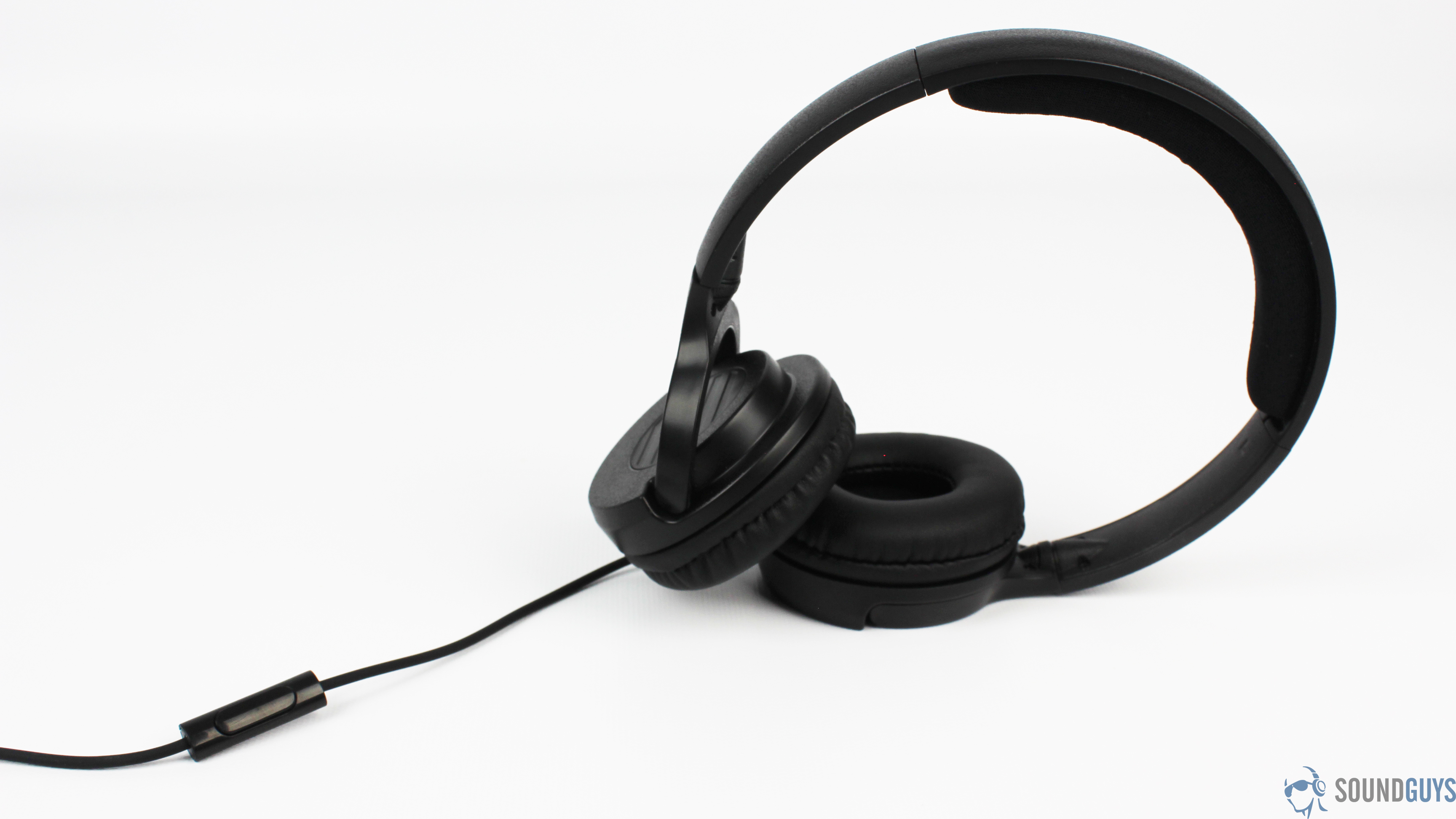 There's only one way to use these and that's by plugging them in, so long as your smartphone still has a headphone jack. The audio cable terminates at a right angle, and features a one-button mic and remote that works with both iOS and Android devices. You can even access your smart assistant directly from the multifunction button by holding it down. Only on iOS can you triple-click it to return to a previous song.
How do the Monoprice Hi-Fi On-Ear sound?
These have 36mm dynamic drivers which helps make the overall size of the headphones smaller, but that doesn't make the sound any smaller. Obviously there are better options out there in terms of sound quality, but for the price the Hi-Fi Lightweight on-ears hold their own against more expensive headphones.
We did most of the testing on smart phones since it's doubtful that anyone will be using these for studio purposes, but we did also test them out on a Scarlett 2i2 audio interface just to be safe.
Lows, mids, and highs
Most songs (like ROS by Mac Miller) had a surprisingly accurate low end that didn't do much to mask high-frequency sounds like cymbal hits. Certain songs with more extreme basslines did introduce auditory masking. Listen to the song This Is How We Walk On The Moon by Jose Gonzalez to get an idea of what we're talking about.
Though you shouldn't expect studio-quality sound with these headphones, they're perfectly fine considering their price.
The midrange frequency reproduction isn't what shines with the Monoprice Hi-Fi On-Ear headphones, again this is most apparent during sounds with predominant bass instruments. In the song Alive With the Glory of Love by Say Anything vocals are meant to take precedence but it can be hard to parse apart the instrumental din.
Treble notes aren't nearly as emphasized as we're accustomed to hearing from cheap consumer headphones, but they're still reproduced clearly and with some emphasis. In the song Re: Stacks by Bon Iver, you can hear the creak from the chair he was sitting on, which is very impressive.
Should you buy the Monoprice Hi-Fi On-Ear in 2021?
You can't go wrong in spending a few bucks on some portable Monoprice headphones. Once these headphones are on your head they don't feel or sound like $15 headphones, even though they might look like it at first glance. These headphones would also make a great gift for any music lovers you know.
Go big with the Monoprice Monolith headphones
The Monoprice Monolith M565 (right) is a bit smaller than the bigger, badder, M1060 (left).
The Monoprice Monolith M565 is something worth saving up for: this headset reproduces pleasing audio across the frequency spectrum. It uses planar magnetic drivers to make each note easy to discern, so long as you're in a quiet environment. Vocals are reproduced with great clarity, but auditory masking does come into play at loud volume outputs.
The Monolith M565 are significantly bigger than the Hi-Fi On-Ear, but they aren't intended for transport as the on-ear model is; instead, the Monolith series is meant for at-home enjoyment. Build quality is leagues ahead with the Monolith 565 compared to the Hi-Fi On-Ear, and is on par with the even pricier Monoprice Monolith M1060.