All products featured are independently chosen by us. However, SoundGuys may receive a commission on orders placed through its retail links. See our ethics statement.
JBL gets ready for the All-Star game with NBA special editions
As the official sound of the NBA, JBL has given their products some team spirit just in time for All-Star Weekend.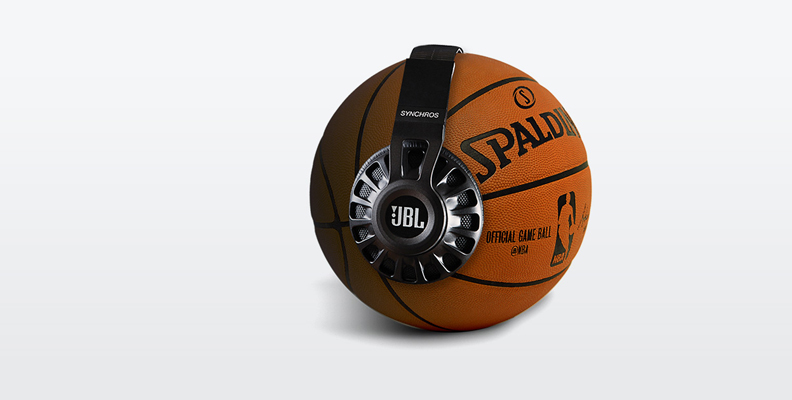 This weekend is a very special time for many people, and no I'm not talking about Valentine's Day. Along with other events beginning on the 13th, the NBA All-Star game is set to kick off Sunday the 15th at Madison Square Garden for the first time since 1998. The leagues biggest event in the world's most famous area is sure to be an event that companies are keen to capitalize on in terms of marketing. As the official sound of the NBA, it's only right that JBL is the first to the party. They have added special NBA editions to three of their most popular products: the Flip 2 Bluetooth speaker, the Synchros S300 over-the-ear headphones, and the Clip Bluetooth speaker.
For now, the only teams whose colors are available include the Los Angeles Lakers, Oklahoma City Thunder, San Antonio Spurs, Boston Celtics, Chicago Bulls, and the New York Knicks. Hopefully your favorite team is on the list. My Knicks are having a record-breaking terrible season but the blue and orange Flip 2 almost makes it ok. Almost. Regardless of which one you choose, all three of the special edition products come in the colors specific to each team. Specifically, the colors of their home and away jerseys along with the team logo.
The Flip 2 is a solid piece of machinery with surprising sound and NFC capabilities. You can also answer phone calls straight from the device if necessary. The Clip has similar features but for more information, be sure to check out Kris's videos as he did full reviews on both the Flip 2 and the Clip. The Synchros S300 headphones is the third product that JBL is customizing with team spirit. It has a stainless steel headband to make them slightly more durable and also have an in-line microphone. If you listen to music mainly on your phone don't worry, as they come with two cables for full compatibility with both Android and iOS devices.
The special edition colors won't cost you anything extra if you're looking to get either of the two Bluetooth speakers. The Flip 2 is still $99.95 and the Clip is $49.95. The Synchros S300 headphones are normally $199.99 but the NBA edition headphones will only run you $149.95. They are all available for purchase right now through JBL except for the Synchros S300 in the Spurs, Thunder, and Celtics colors. Those team options are only available for pre-order as of right now.