All products featured are independently chosen by us. However, SoundGuys may receive a commission on orders placed through its retail links. See our ethics statement.
How to recycle your old headphones and earbuds
Learn how to reduce, reuse, repair, and recycle old headphones.
It's better to recycle headphones than let them go to waste at your house or in a landfill. But not so fast—you can do something even better with your old cans!
Recycling is only the last step in a long list of options. If your headphones or earbuds still work, there is a chance someone could fix them, or if they still have working parts, give others the chance to reuse, repair, or upcycle them. When faced with hopelessly broken headphones, however, purge them and make sure they enter a recycling stream.
Editor's note: this article was updated on May 18, 2023, to remove the now largely defunct Bunz app from the list of sell or trade options.
What to do with old headphones that still work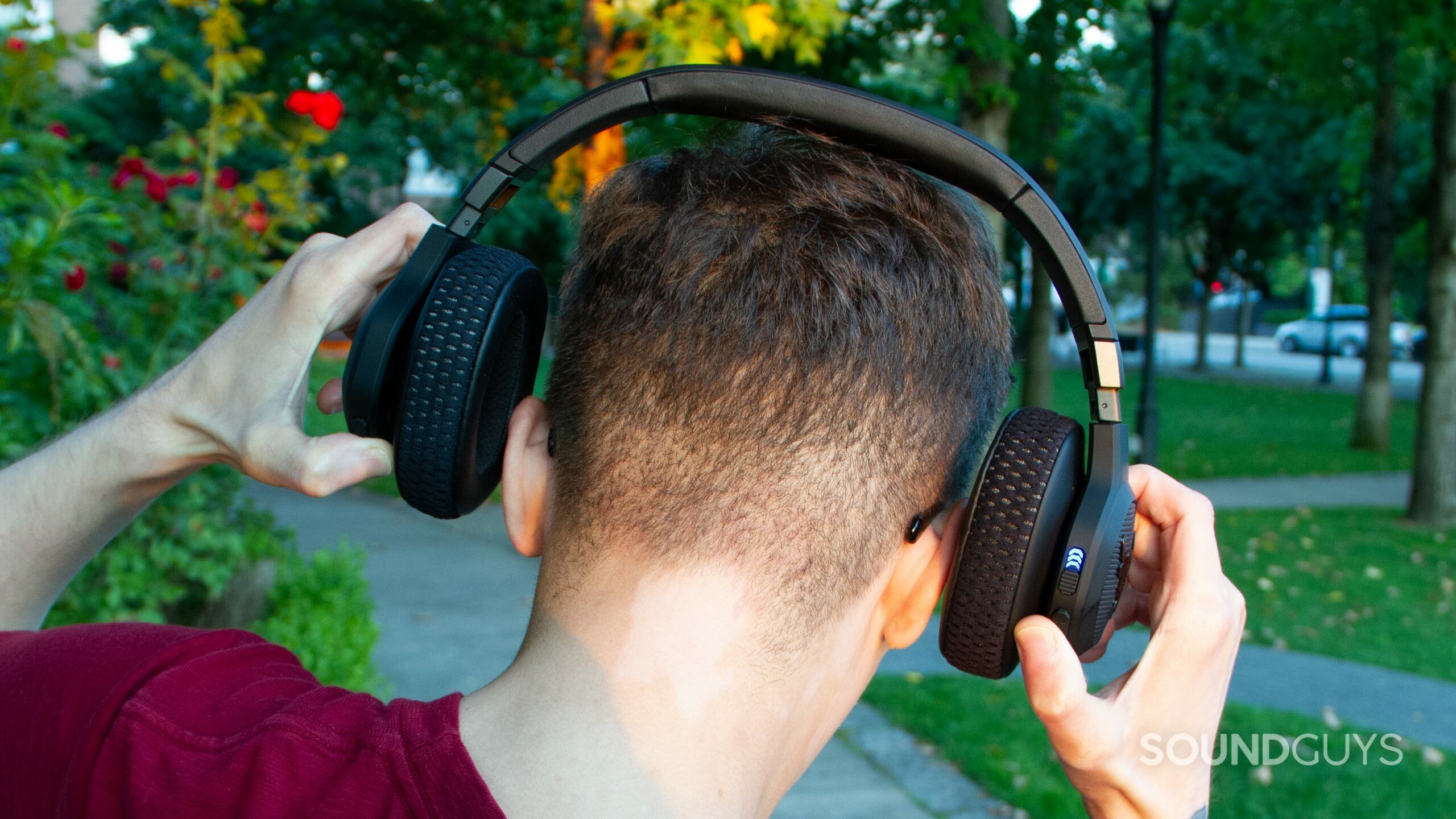 The battery might be dead, but there might still be value in your headphones.
Do you have a headset that isn't quite busted, yet? Maybe the ear cups are worn out or the battery is dead, but it still works fine when you plug in an audio cable. Unlike true wireless earbuds, (optionally) wired headphones can last for a decade or more with good care.
How to refurbish and reuse your headphones
iFixit Replacing ear pads is a quick way to upgrade your headphones.
With a few small repairs, your headphones could be as good as new. Or at least good enough for someone else to still get some joy out of them. Here are some options:
Fixing up your headphones could teach you new skills or re-ignite your appreciation for the product. If you don't have the patience to mend your headphones, give someone else the chance.
Ways to sell, trade, or donate old headphones
Flickr If you don't want to recycle headphones, you can pawn them off to a thrift store.
Not everyone wants to spend big bucks on a good pair of headphones. That's your chance to trade your headphones in, either for a bit of cash, something you need, or simply a helper's high. The places listed below accept headphones and earbuds for sale or donation.
| Where | What |
| --- | --- |
| | Sell your used headphones or earbuds. |
| Local thrift shops or other nonprofits | Some non-profit second hand shops accept used electronics and resell them. The proceeds then go towards a good cause. |
| | Online classifieds website to sell or gift items to people in your city. |
| | Facebook's classifieds platform to sell or gift items to people in your community. |
| | Online nonprofit network of 5,000+ local groups for giving and getting stuff for free. |
| | Canadian classifieds page to sell or gift items locally; owned by eBay. |
| | An online marketplace for tech where users bid on items. You can keep your revenue or donate it to charity. |
| | A quick way to cash in eligible electronics, including brand name headphones and earbuds. |
Selling or trading items can be quite an effort. Trade-in programs are a great compromise, offering both a hassle-free experience and something in return, like a cash voucher or discount.
Are there trade-in and take-back programs for headphones?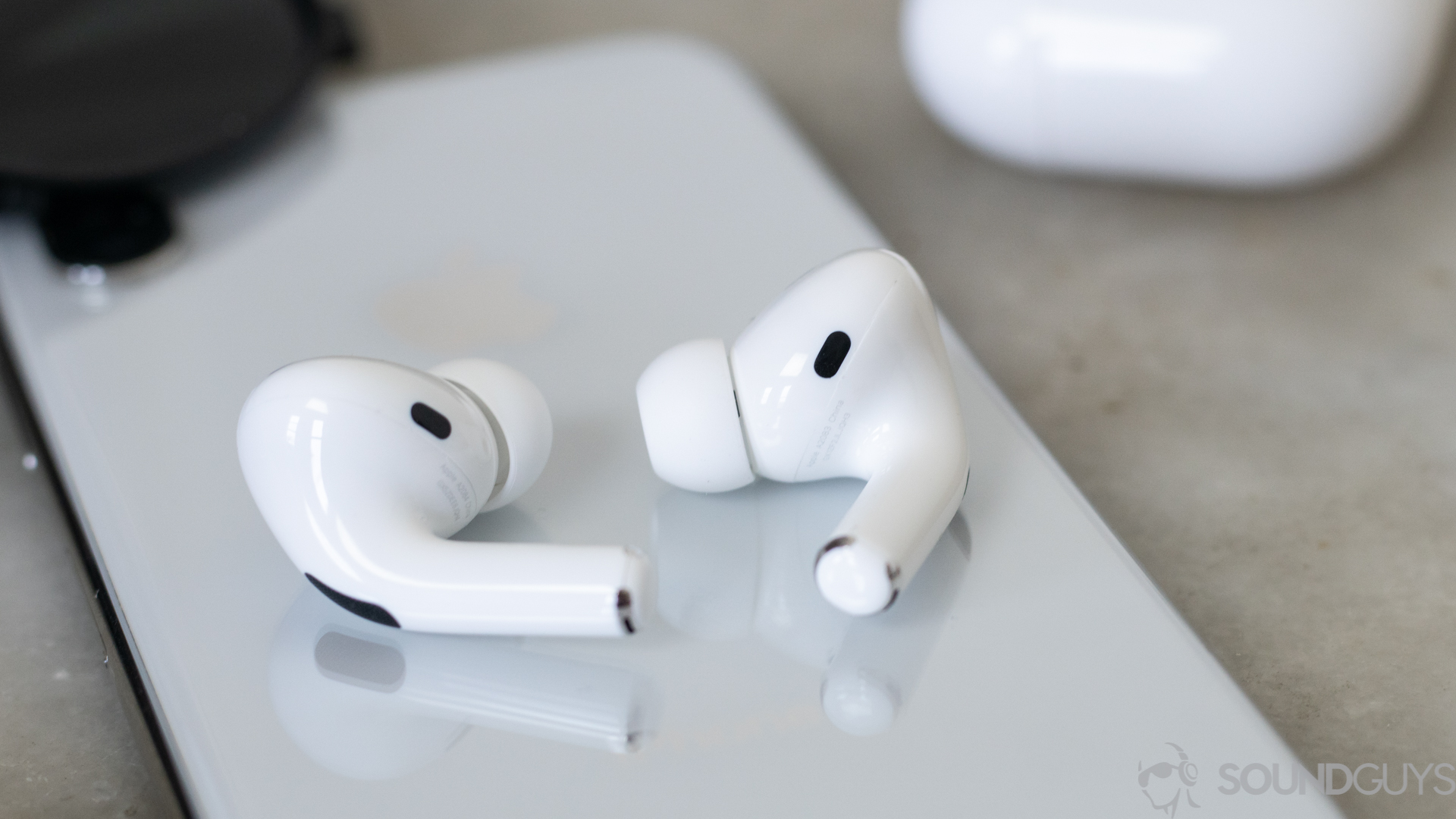 Apple AirPods retain their value better than any other earbuds.
Have an old pair of AirPods? You'll be spoiled for choice. If you have headphones or earbuds from another brand, it's still worth checking relevant take-back, trade-in, or recycling programs. Some places offer store credits or vouchers, even for broken headphones. Many provide free shipping labels, so all you have to invest in is an envelope and a trip to the nearest mailbox or post office.
Programs
How it works

Amazon takes back a range of working and non-working electronics, including its Echo speakers, Echo Buds, as well as speakers and headphones from Apple, Beats, Bose, JBL, Sonos, and Sony. Amazon provides a free shipping label. Depending on the product's value, you'll get a gift card and a discount on a current generation Echo device.

A pair of working Apple AirPods Pro in mint condition could earn you a $75 gift card. But even one that's broken could get you a $10 voucher.


Apple takes back AirPods, headphones, and speakers for recycling. Apple provides a free shipping label or you can drop items off at any Apple Store. Presently, Apple does not offer a store credit for returning AirPods.


Like Amazon, Best Buy has an extensive trade-in program for electronics, including Apple AirPods and brand headphones from Beats, Bose, and Sony. You could get a gift card of up to $60 for a complete set of Apple AirPods Pro.


JLab will give you a 30% coupon for any earbuds, headphones, or speakers you send them for recycling, regardless of whether they're broken or still working. You only have to cover shipping costs.


Podswap accepts AirPods for donation and pays for shipping. Or you can swap your old AirPods for a refurbished pair at a reasonable price.


Sony doesn't actually offer a take back recycling program. However, the company has partnered with ERI, which provides a search engine that lists drop-off locations for used electronics, batteries, or media.

When your headphones are beyond repair and nobody wants them, not even for free, that's when you should consider ways to dispose of or recycle headphones.
How to dispose of broken headphones
A pair of Sennheiser HD 450BT  headphones with an exposed speaker.
All headphones and earbuds contain valuable materials, including leather, metals, magnets, and various types of plastic. Not all of these can be recycled, but professional recycling facilities can separate the materials and dispose of anything that isn't recyclable, without harm to the environment. All you have to do is find a place that accepts electronic waste and drop the headphones or earbuds off for recycling.
What
Where
Notes

What

Where

USA


Notes

Eart911 accepts a wide range of items for recycling, including electronics like headphones and earbuds. Type in what you'd like to recycle or select a category from the list on the left-hand side, then enter your ZIP code, and click the search button.


What

Where

USA, Canada, Mexico


Notes

Best Buy doesn't just offer a great trade-in program, they also accept most electronics for recycling. Select the product category, e.g. audio, to see what's accepted. You can also choose your State from the drop-down menu to access further regional options.


What

Where

Canada


Notes

A comprehensive directory of recycling facilities across Canada, organized by Province. Includes places that accept donations and recycling centers for more than just electronics.

Electronic waste won't go away, but you can help reduce it. The best thing, of course, is to continue using your old headphones or buy a used pair. Not only is it better for the environment, it's also better for your budget. When you do invest in new headphones, try to make them last longer.
How to make your headphones last longer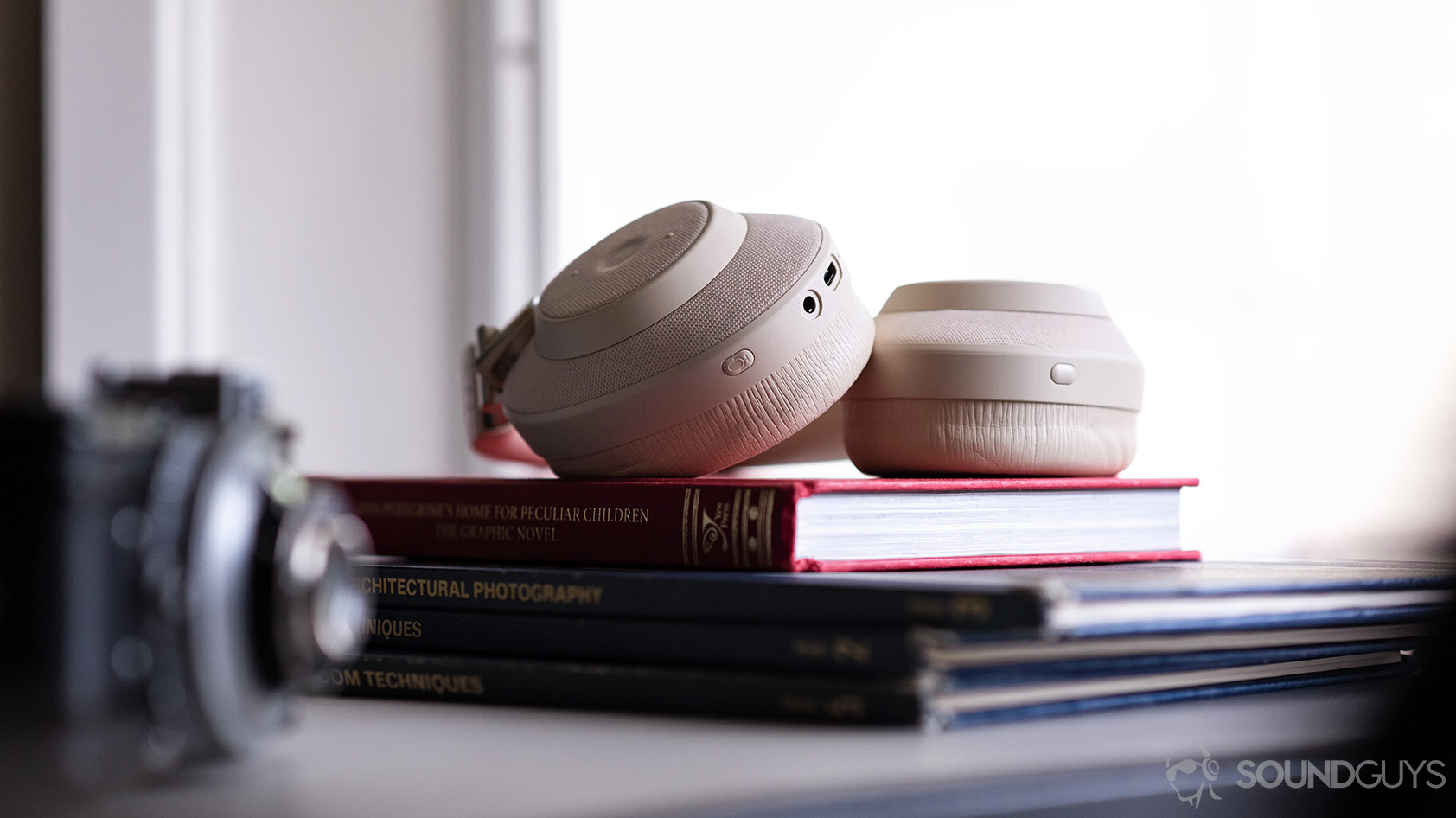 Bluetooth headphones with a 3.5mm audio jack offer the best of both worlds, meaning it will be a while before you have to recycle headphones.
Making your headphones and earbuds last longer starts with the right purchase. Before you head out and buy a new pair, take a moment and consider what you really need. Here are some guidelines:
Ideally, choose repairable headphones. Brands like Beyerdynamic and Sennheiser sell spare parts for their high-end models. Unfortunately, few brands build affordable products with reparability in mind. Alternatively, opt for a brand with good build quality and positive customer service track record. It's a good sign if they offer a generous warranty policy of 12 months or more.
Avoid true wireless earbuds. Their batteries typically last for no more than two to three years and most aren't replaceable. Once the battery dies, most wireless earphones are trash. If you must have earbuds, choose a pair with long battery life, ideally more than 10 hours per charge.
If you have to get Bluetooth headphones, opt for ones with an optional wired playback. This gives you the best of both worlds because you can still enjoy wireless entertainment and appreciate lossless audio from the wired connection. When the battery does deplete, you can always switch to the wired input too.
If you already own a pair of headphones or earbuds, take good care of them. Here's how:
Keep your headphones dry and clean, and don't expose them to extreme temperatures. Avoid mechanical stress, especially on the headband and cables. When you take them on a trip, put your headphones into a case.
To extend the lifespan of Bluetooth headphones, learn how to charge and discharge lithium-ion batteries. For starters, avoid fast charging and wireless charging. Both create excessive heat stress, which ages the battery faster than a regular charge. Also, avoid deep discharging below 20% and fully charging beyond 80%. The former could decrease the battery's capacity and both will affect its longevity.
It doesn't take much to make quality headphones last for many years.
Frequently asked questions about how to recycle headphones
Headbands on headphones are a tenuous thing, and while many are reinforced with some kind of metal, the exterior plastic part may crack or snap completely. The best way to avoid this is to place your headphones in a case when not in use, and to avoid overstretching the headband when you place the headset on your head or remove it. After all, not every pair of headphones is as durable as the V-MODA Crossfade 2 Wireless Codex Edition.
---