All products featured are independently chosen by us. However, SoundGuys may receive a commission on orders placed through its retail links. See our ethics statement.
Fluance aims to bring back vinyls with RT80 and RT81 turntables
Fluance has a new Kickstarter to bring two turntables (dubbed the RT80 and RT81) to market. If you're looking to play vinyls again, these might be for you.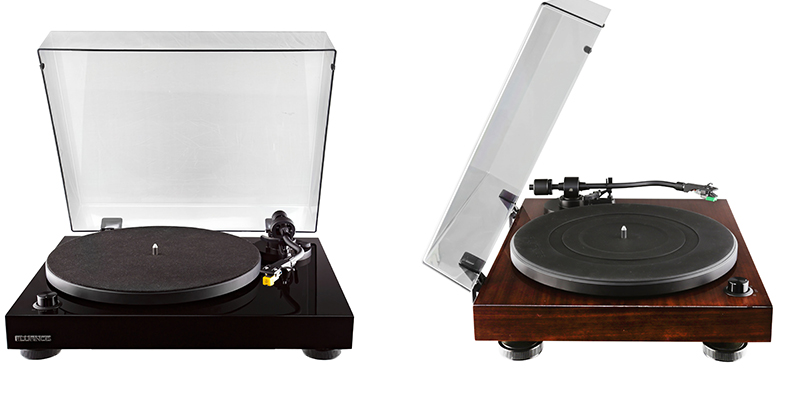 Fluance is a company that has impressed us in the past and a new emphasis on home audio has naturally led to this: two new turntables. Why? Well listening to your favorite vinyl on a quality system is something that's been lost thanks to streaming services (looking at you Spotify), but vinyl is making a comeback. It's been on the rise for quite some time but this was the year that we saw companies starting to help it along. Companies like Sony and Audio-Technica announced new turntables this past year at CES and now Fluance is ready to join the party. The new RT80 and RT81 turntables were designed with high quality audio in mind and if you've been aching to re-up on some vinyls, they're an affordable place to start.
They're an affordable place to start
The two turntables have more in common than differences, accepting both 33 1/3 and 45 RPM LP's and EP's. The RT81 uses a slightly more premium AT95E Audio-Technica needle while the RT80 uses the AT91 needle. Both allow for minimum distortion and clarity while enjoying music. The design of both turntables also sticks to a more classic aesthetic, comprising of MDF wood. On the bottom is where you'll find the isolation feet that reduces reverberation, allowing for a cleaner experience. Each also have an aluminum S-Type tonearm that digs deep into the vinyls grooves without damaging them, grabbing every detail the music has to offer.
Besides the needle, there are a few other subtle differences between the two turntables. For one, the RT80 has a hollow wood body while the RT81 has a solid wood construction. The slip mats each use are also different, with the RT80 using a felt mat and the RT81 using a rubber one. The last notable difference between the two are the prices. The RT80 and RT81 turntables can be pre-ordered via Kickstarter starting at $180 and $230 respectively, but since it's Kickstarter you can get them with a number of different packages and perks that also include the Fi50 we previously reviewed. . So if you're interested make sure to back the project and get one of these for yourself.