All products featured are independently chosen by us. However, SoundGuys may receive a commission on orders placed through its retail links. See our ethics statement.
Creative Labs announces new audio gear for the home
Can Creative Labs have another hit on their hands with the new E-MU XM7 bookshelf speakers? Bundle them with the Sound Blaster X7 and save big.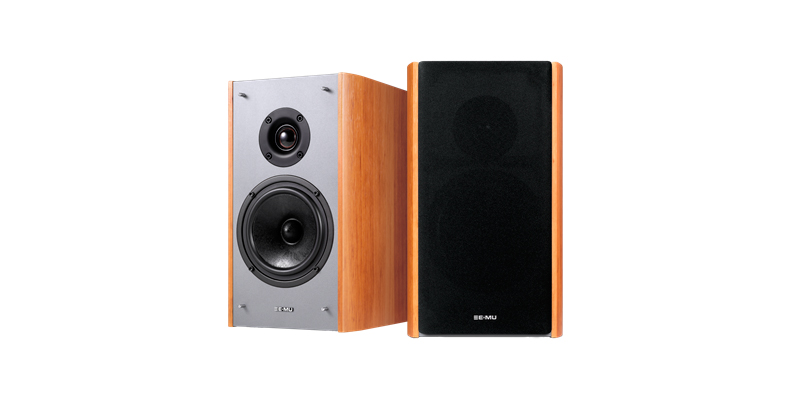 Nowadays it seems like every company big and small is scrambling for position in audio. From new start-ups proposing unique ideas everyday to behemoths like Apple buying out Beats by Dre, the stage for consumer audio is set to explode (if it hasn't already). Surprisingly, one of the winners of this race has been a company that not many people would've expected: Creative Labs.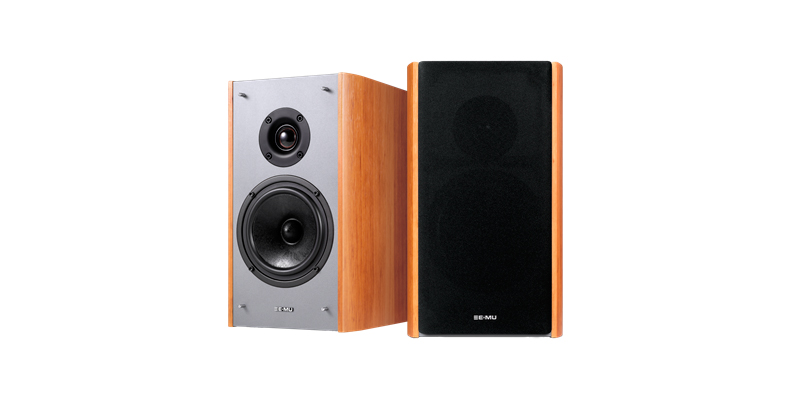 The company began by making sound cards for PC's in the 1980's and has taken that knowledge of digitalized sound to make some of the most impressive budget products on the market today. It's no secret that one of our favorite products here at SoundGuys is the
Creative Roar Sound Blaster
Bluetooth speaker, and the
Creative Sound Blaster Jam
Bluetooth headphones are also a force to be reckoned with. Now the company is expanding even further to add home audio to their repertoire.
The new E-MU XM7 bookshelf speakers were recently announced and have a sleek modern design that looks like it belongs with every entertainment system. The speaker measures roughly 12-inches x 7-inches x 9-inches, giving it a decent size that should enable it to pack a pretty powerful punch. It has a 1-inch silk dome tweeter dedicated to the higher frequencies while letting the 5-inch woofer handle the mids and lows. The woofer has a special over-sized magnet that allows for a tight bass response so whether you're gaming, watching a movie, or listening to music the lows promise to be up to par.
To further help the quality there is a port tube in the back that helps give the bass some extra umpf and the connectors are gold-plated for minimal distortion. They come in two color options: black wood grain or brown wood grain with a metallic gray finish. If you want them in black they're available now, but the the wooden option is only available for pre-order until July 20th.
Of course you can't simply plug these speakers into any old digital-to-analog converter (DAC). If you want a truly high end experience when you game or watch movies, you can bundle two of these with the Sound Blaster X7 DAC. Doing this gives you a seamless connection between the source device and the speakers allowing for the highest possible clarity in sound. When paired together, the Sound Blaster X7 allows you to choose form 3 different modes.
One is called "Energetic" and is mainly intended to be used when gaming or watching movies. The second mode is for when you need an accuracy to get that perfect mix down and is appropriately named "neutral". The last mode is called "warm" and (at least in my opinion) is for Sunday mornings when you're not doing much and simply want to relax at home and hear some of your favorite tunes. The X7 also has Bluetooth 4.1 functionality and a built-in Dolby Digital decoder to take on whatever you throw at it, so go crazy.
The E-MU XM7 speakers will cost you $269 and the Sound Blaster X7 another $399, but that's only if you get them separate. They currently have a bundle that will get you two E-MU XM7 speakers and the Sound Blaster X7 for $529 if you purchase them exclusively through the Creative website. Not exactly what you would call inexpensive, but the combo is certainly cheaper than a lot of other configurations on the market and Creative Labs has already proven themselves time and time again when it comes to bringing high quality sound to a lower price point. If you're looking for a new home audio setup, this seems like as good a deal as any.