All products featured are independently chosen by us. However, SoundGuys may receive a commission on orders placed through its retail links. See our ethics statement.
Audiofly AF120 Review
The Audiofly AF120 are clearly meant for music lovers who value accuracy over a more hyped sound signature. If that sounds like you, these are worth a look.
Audiofly hasn't been around for long — the company sold their first pair of headphones in 2011 — but the company is already making waves among audiophiles and music fans. People love the sound, but Audiofly headphones aren't exactly cheap.
The Audiofly AF120 are among the most affordable options that the company sells. They list for $249 but can currently be found at an introductory price of $149. They might be low on the totem pole, but does that mean that they don't pack the sound the company is known for?
What's In The Box?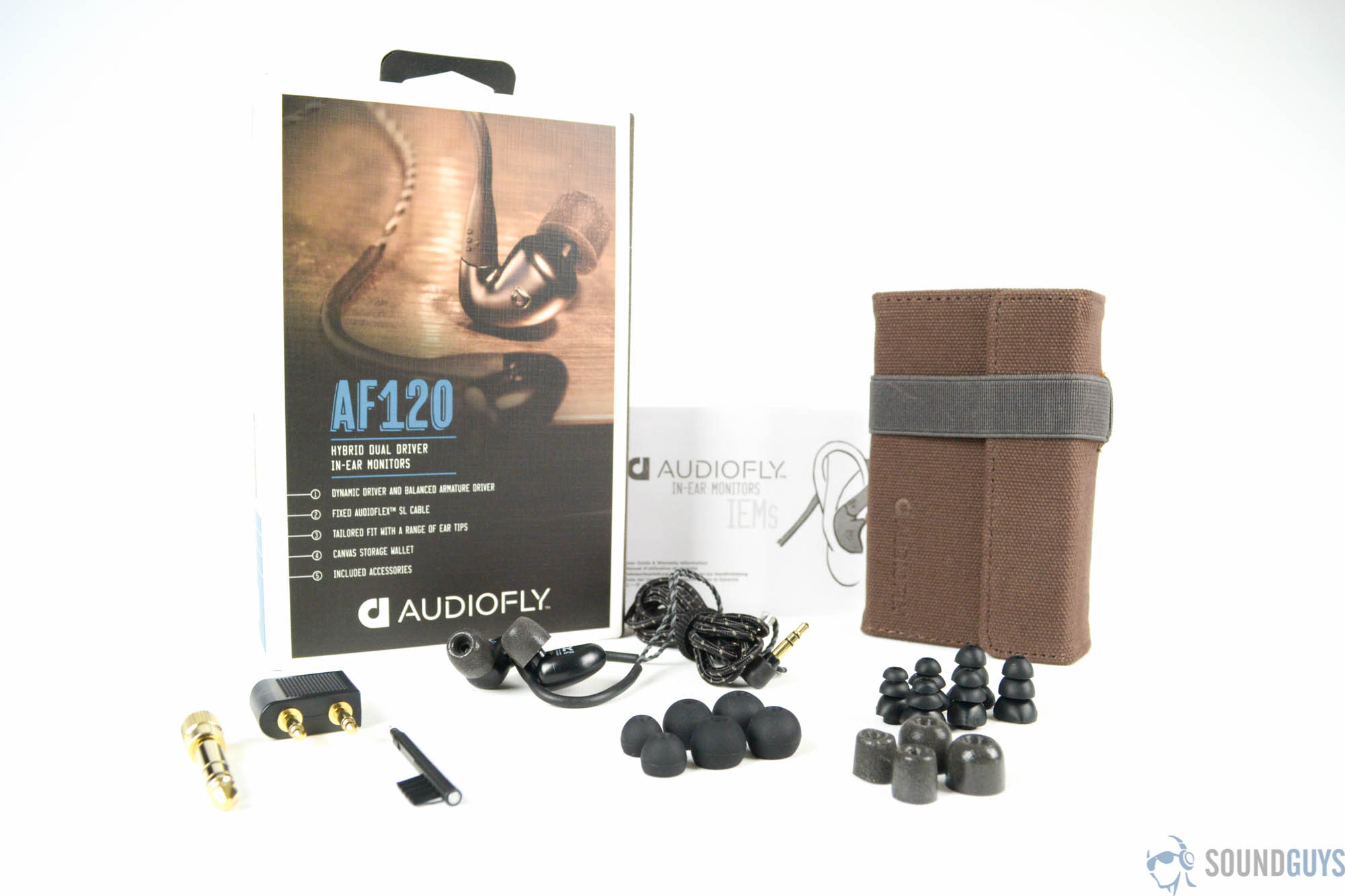 Opening up the box, you'll first find the headphones, followed by the included wallet case and the manual. Open up the case and you'll find three different types of ear tips, for a total of nine available pairs. More on that later. You'll also find a 1/4-inch adapter, in-flight adapter, and cleaning tool.
Build & Design
The AF120s are only available in one color, Roadie Black. Luckily, black goes with everything and this is a pretty low-profile pair of headphones. The look is nothing terribly flashy, but there is certainly nothing close to ugly here. They don't stand out, which is rarely a negative when it comes to in-ears.
When it comes to fit, the Audiofly AF120 are light and comfortable. They're equipped with a mouldable cable that wraps over your ear, and this might take a little getting used to at first, but once you have you'll find that this helps them stay put better than the standard cable orientation does.
I might have to double check, but I'm not sure if we've ever seen this many tips included with a pair of in-ears before. You'll find three pairs of single-flange silicon tips, three pairs of triple-flange silicon tips, and three pairs of Comply foam tips. One of these is attached to the headphones when you pull them out of the box, making for a total of nine available tips.
You should make a point to try them all, as they all have their advantages and disadvantages, and they all affect the sound differently. Luckily, you can carry a few spares with you in the included storage wallet if you want to swap them on the go.
Connectivity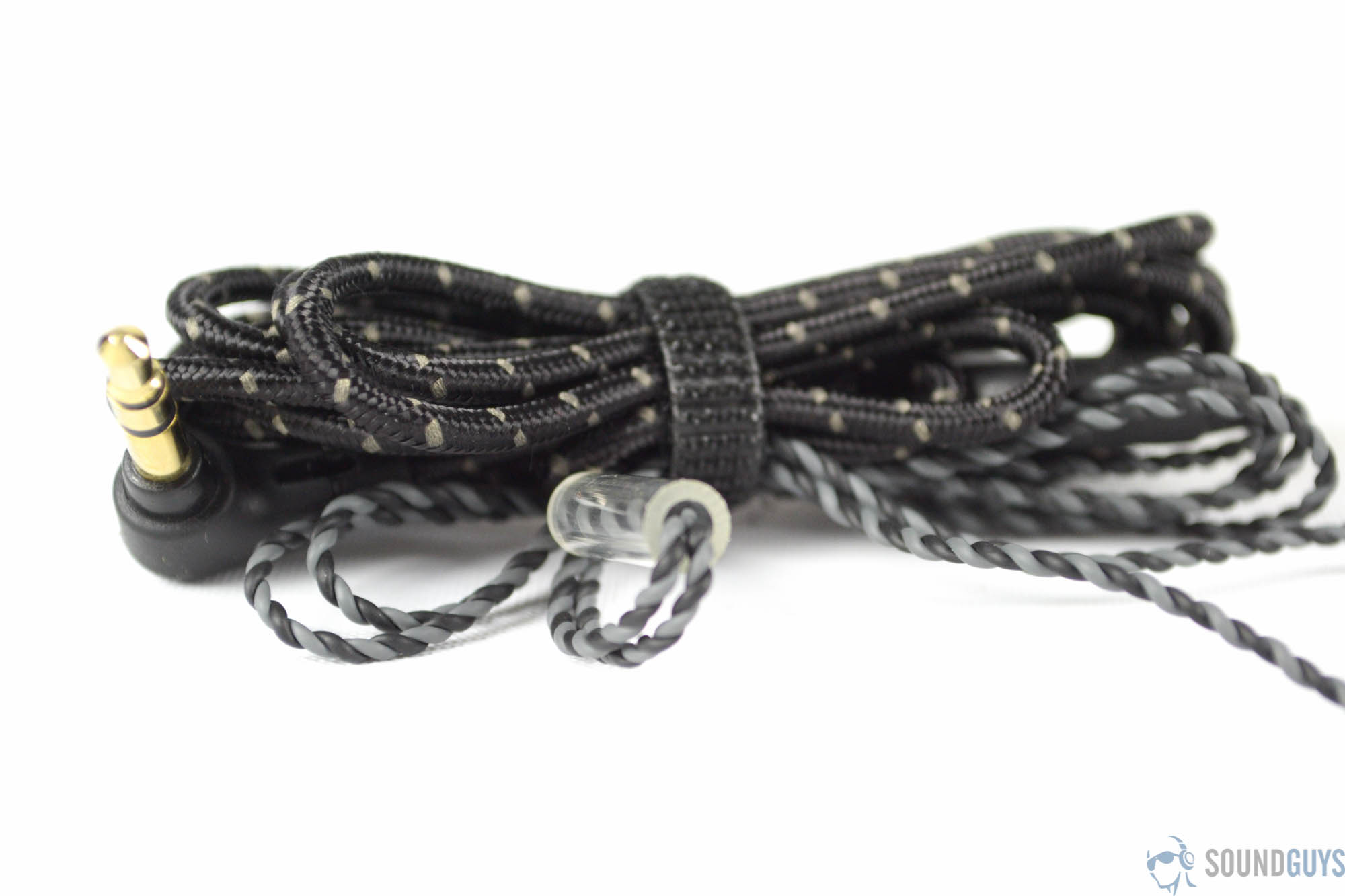 As this is a music-first pair of in-ears, connectivity is limited. You get a single extra-long cable with a gold-plated angled connector, and that's it: no mic or remote. The included 1/4-inch adapter is useful if you're using these with old-school or professional gear, and whether or not the in-flight adapter is useful depends on how often you travel.
Sound Quality
Audiofly recommends 40 hours of burn-in time before the AF120 are at their peak. Normally we're not big proponents of burning in headphones, but when a company requests or specifies it for a certain pair of headphones, we follow the suggestion.
There's a reason that Audiofly includes so many different ear tips in the box. A good seal is going to determine how these sound, so make sure you take your time getting a good fit before you start any serious listening.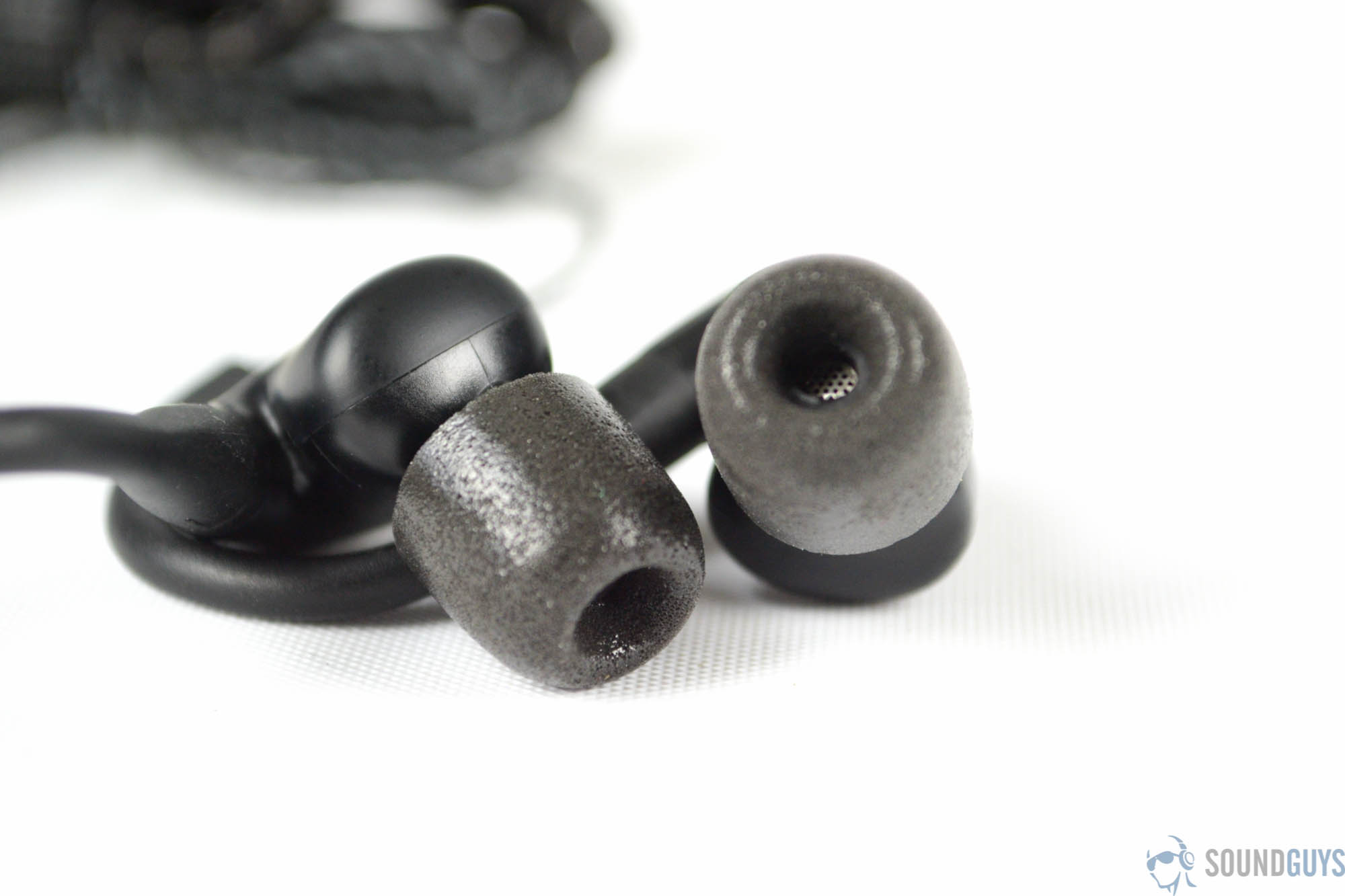 The lows have nice presence and are definitely well-represented, but they aren't hyped in any way. Songs with a decent amount of bass sound like it with thumping kick drums and rumbling bass guitar, but a thinner mix will sound like it.
There is a nice low mid depth here, and the representation stays good throughout the mids. There is no 1 kHz boost, which we've been seeing increasingly, and considering the lows aren't boosted, this is a good thing. There is a nice body to guitars, and plenty of detail on vocals.
The highs are clear and crisp, and again, detail is very good. There isn't much audible roll-off to the highs, but we never experienced harshness during our testing.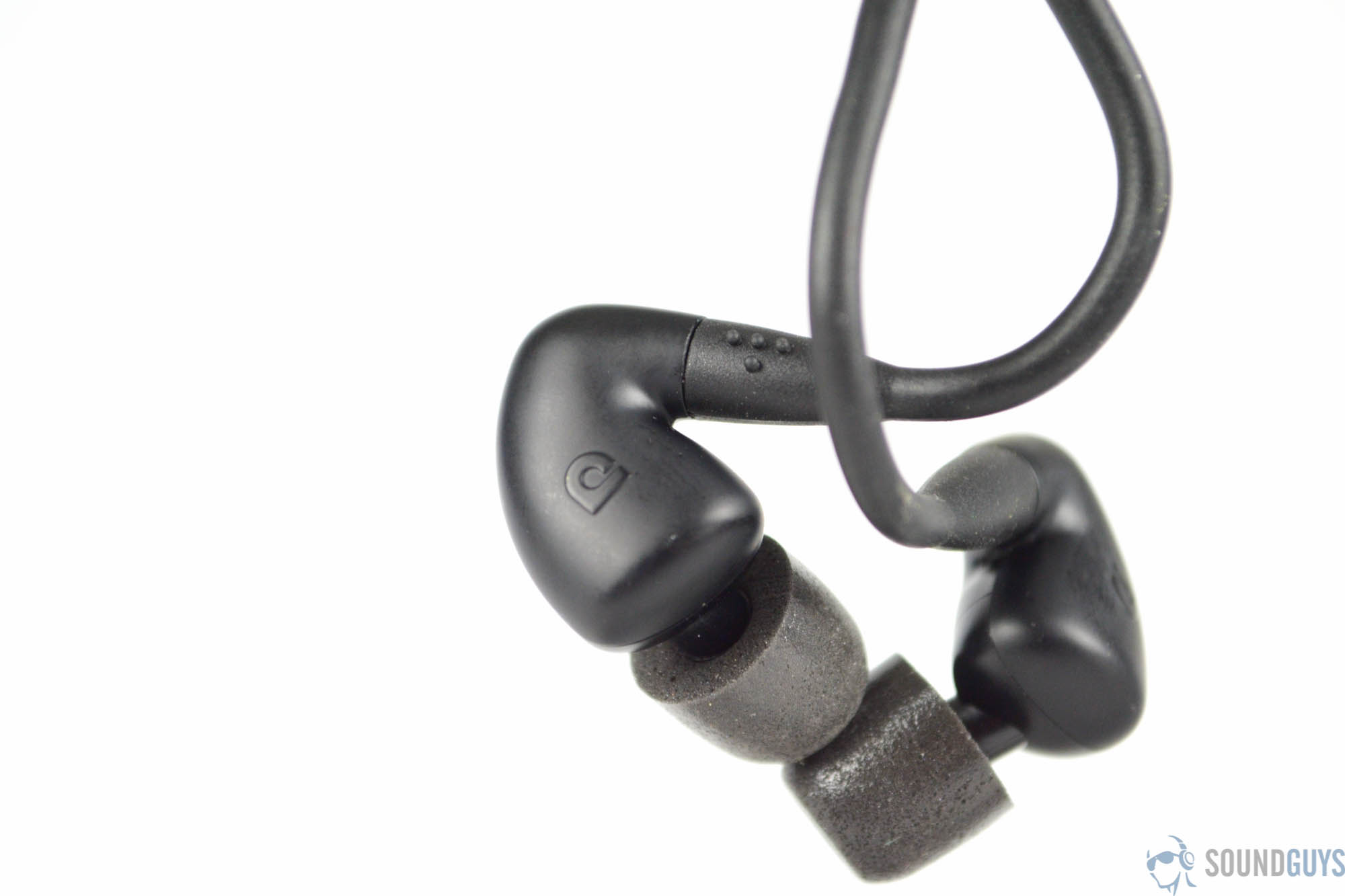 Overall the sound tends toward the neutral or flatter side of the spectrum, but that doesn't mean they're a boring listen by a long shot. Stereo separation is good, and the soundstage is impressive for in-ears, even considering the price. Listening with a good quality headphone amp will definitely deliver the best results, but they also sound just fine with a phone.
You can push the volume pretty high without having to worry about the AF120s breaking up, and I never experienced distortion while testing. Depending on the ear tips you use, the noise isolation can range from good to excellent.
Conclusion
If you care about flashy looks and bloated features, this isn't the pair of headphones for you. The same goes if you're looking to spend less.
That said, if you're a music fan or audio enthusiast who cares about audio quality above all else, these are worth a look — especially if you prefer your headphones with a flatter frequency curve. These only do one thing, but they do it very well.