All products featured are independently chosen by us. However, SoundGuys may receive a commission on orders placed through its retail links. See our ethics statement.
Zipbuds Choice Review
For the price, the Zipbuds Choice headphones are surprisingly well-built, and considering how nice they sound, they're an excellent deal.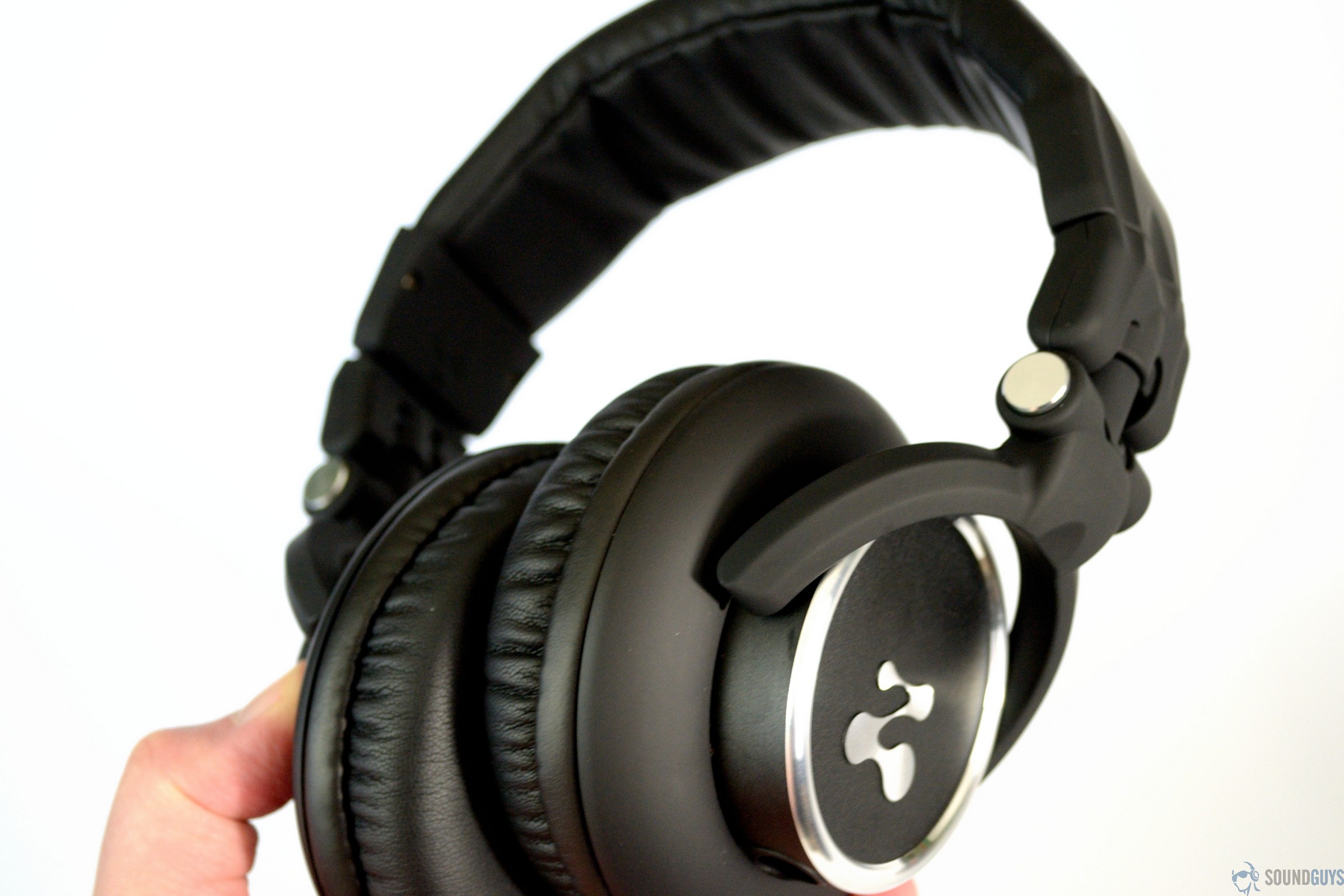 Buy now from Amazon
UPDATE [January 2022]: While you can still find this product on Amazon, now heavily discounted, Zipbuds has discontinued this model. For alternatives, have a look at our selection of best studio headphones.
Every once in a while, you'll see a product that takes an existing product, makes one little change or tweak, and changes that product forever. It's doubtful that Zipbuds will change the world of headphones forever, but the Zipbuds Choice still nab a few cool points for integrating a zipper into the cable. The company makes a few different pairs, all of which incorporate this trick, but the price alone makes these worth a look.
Aside from the zipper, the Choice headphones pack in 50 mm drivers, a DJ-style build, and sell for under $100. On paper, this all looks fine, but how do they hold up under scrutiny? Read on for our take.
What's In The Box?
The Zipbuds Choice are shipped in a lightweight packaging that is basically just dressing for the included hardshell case. Everything is packed inside the aforementioned case: the headphones, the detachable cable, a 3.5 mm to 1/4″ adapter, and the manual.
Build & Design
Our review unit came in black, but the Zipbuds Choice are also available in white. We're partial to the more traditional black finish, but both models look fairly striking. While the headphones themselves are nice looking, the most eye catching feature here is the zippered cable. While the usefulness of this is debatable, the look is undeniably cool.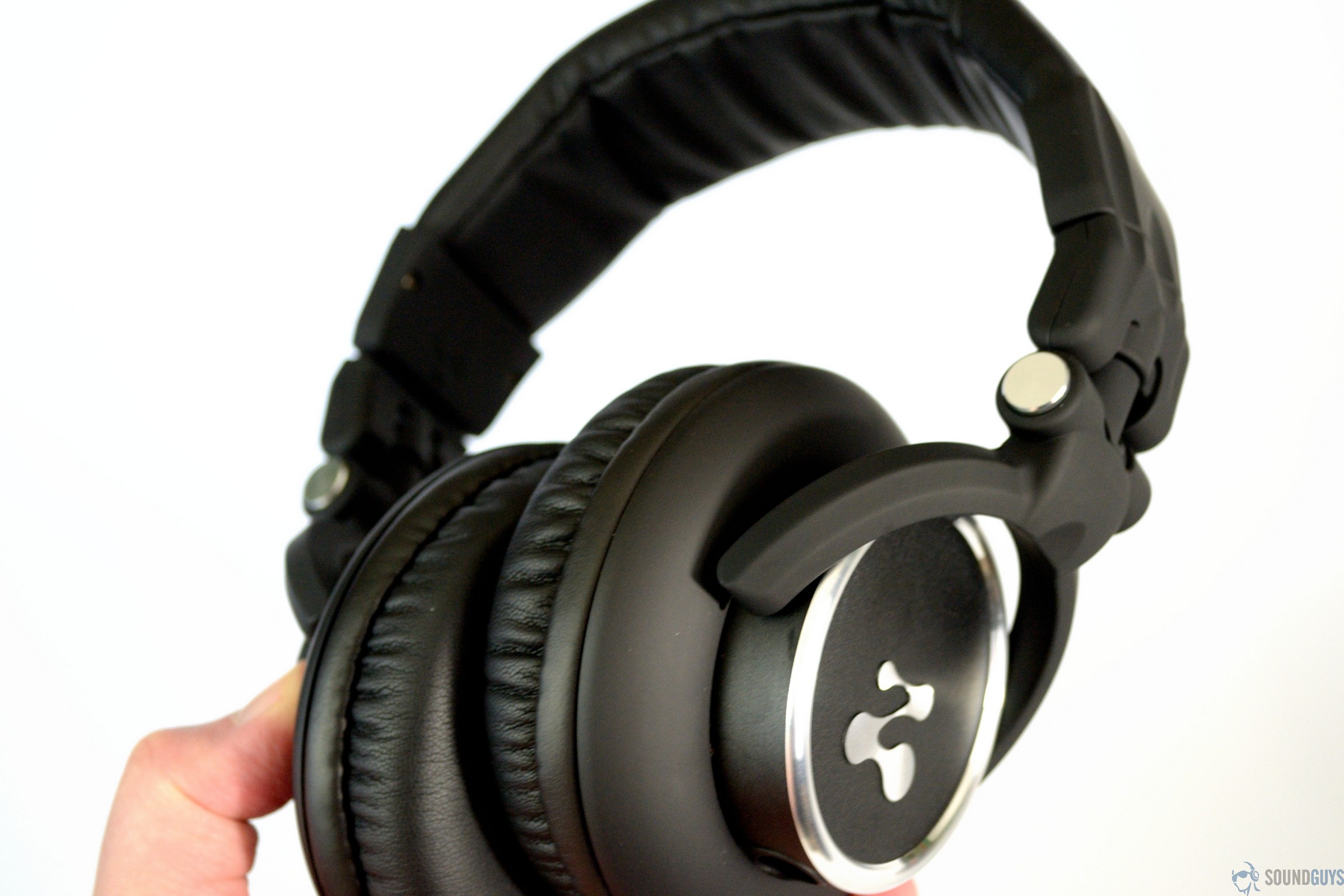 The feel of the headphones is fairly heavy duty. At around 12 ounces, the Zipbuds Choice aren't exactly light, but they aren't heavy either, and they don't feel like a drop will harm them. Each ear cup extends about two inches and the cups are flexible enough that getting a good fit should be fairly easy. These aren't the most comfortable headphones we've seen, but they feel fairly good, and only start to become an annoyance after a few hours.
Connectivity
The only method of connectivity here is the included cable, which doesn't even incorporate a remote. As these are DJ/studio-focused headphones, this is to be expected, but if you're picking up a pair of headphones for your morning commute, this is worth bearing in mind.
Another aspect of the cable worth mentioning is that instead of the standard 3.5 mm TRS to 3.5 mm TRS cable, this cable is one 3.5 mm TRS jack on one end, and two 3.5 mm TS jacks on the other, with each end going to a single ear cup. This allows the headphones to balance on your head a little better (and justifies the zipper's existence) but it does make replacement cables a little harder to find.
Sound Quality
Given the focus of these headphones, we did most of our testing playing lossless audio from a computer through a Focusrite Saffire Pro 40 audio interface. We did plug the Zipbuds Choice into a few mobile devices to make sure that volume and noise levels were acceptable (which they were), but all critical listening was done through the higher-end signal path.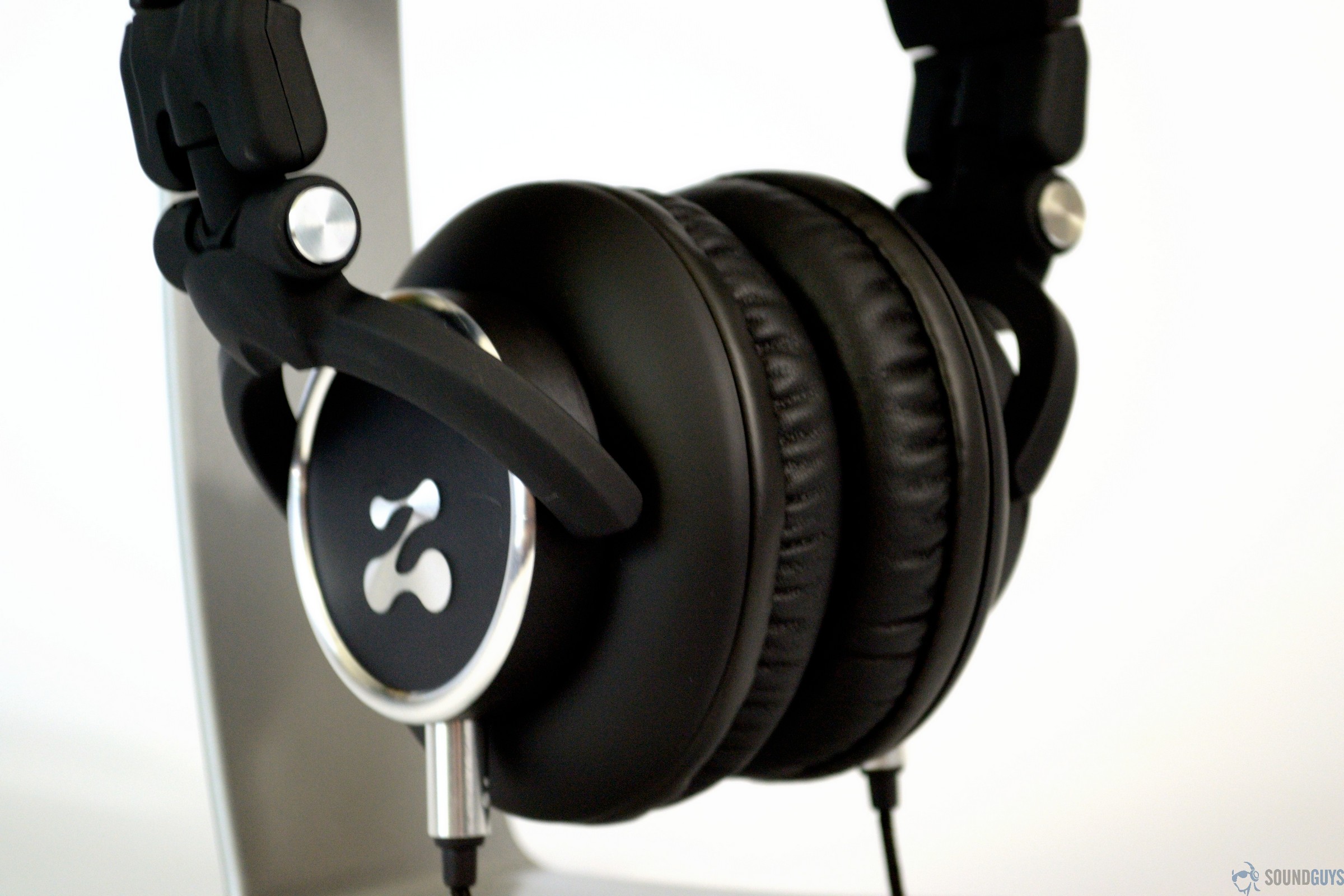 The lows are heavy and booming without becoming overpowering. The lowest of frequencies feel ever-so-slightly rolled off, but the majority of bass comes through loud and clear.
The lower mids, and the mids in general, are more present here than in a lot of headphones in this price range. In other headphones, this can spell doom for some music genres like hip hop, but that was not a problem with the Zipbuds Choice.
While they seem slightly rolled off in the highest frequencies, the highs are generally crisp and clear. Details came through fine, and the roll off seemed to avoid potential harshness.
Soundstage is good but not great, which is basically what we expected given the build of the headphones. Overall response is flattish with a slight boost in the low end, similar to but not quite as good as the Audio-Technica ATH-M50s.
Conclusion
The Zipbuds Choice aren't technically perfect or essential for studio work, and they're not going to appeal to everyone. That said, we really enjoyed listening to music on these headphones. That might not sound like a ringing endorsement, but we really do mean it as a compliment.
Yes, the zipper is kind of a gimmick, but it doesn't hurt functionality, and it does look kind of cool. For the price, these are definitely worth a look, but if you've got a ZZ Top-length beard, you might want to watch out for the zipper.
Buy now from Amazon ($79.99)