All products featured are independently chosen by us. However, SoundGuys may receive a commission on orders placed through its retail links. See our ethics statement.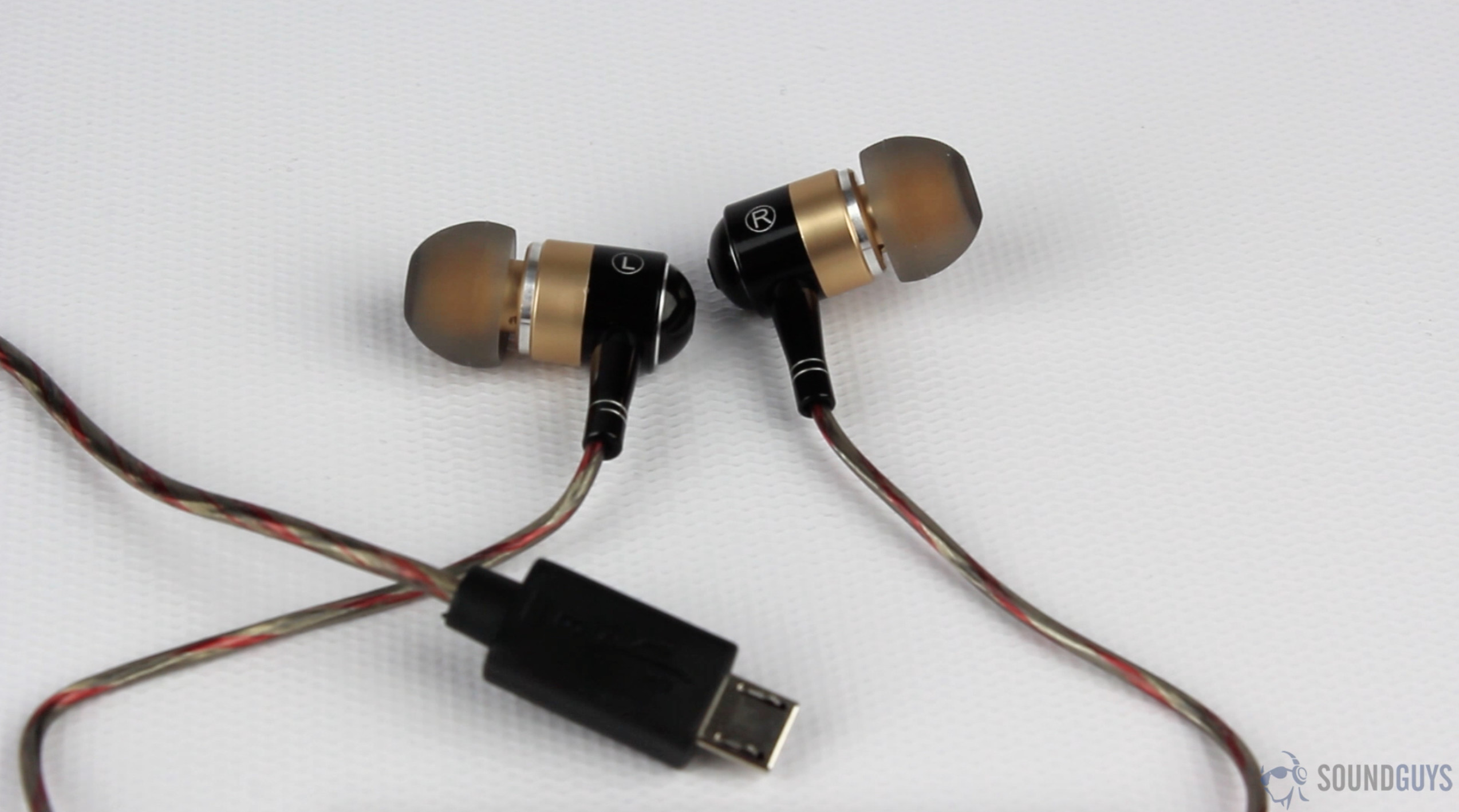 The bottom line
If you have a compatible device, these are a relatively inexpensive way to get into the world of high quality audio.
If you have a compatible device, these are a relatively inexpensive way to get into the world of high quality audio.
What we like
Great design and build quality
Good sound
Inexpensive
What we don't like
Only compatible with certain Android devices
Unable to charge device and listen to music simultaneously
Phone calls won't come through the earbuds
Rating Metric
Sound Quality
8.4
Bass
8.6
Midrange
7.4
Highs
9.0
Durability / Build Quality
8.0
Value
8.8
Design
9.5
Portability
8.7
Any audiophile can tell you what a DAC is. For those new to the audio game, DAC stands for digital-to-analog converter and is an essential piece of technology that is responsible for how we enjoy music daily. Without turning this into an engineering class, it basically converts digital signals into the sound waves that you and I can hear. Every device that you can listen to digital music on be it your laptop, tablet, or cell phone, has a built-in DAC. The problem is that they're often not too good.
A new audio company by the name of Zorloo recently funded an Indiegogo campaign for their new in-ears called the Z:ero digital earphones. These end in a micro-USB instead of a 3.5mm audio jack and have a built-in DAC and amp enabling them to push some serious high quality sound. For under $40, are these the future of audio or is it too good to be true?
What's in the box?
I'm not entirely sure if the final product will have a box, but ours only came with a handy carrying case and I'm perfectly okay with that. As these are meant to be portable high quality earbuds, it was nice to see that it comes with something to protect them while on the move. Wrapped around the case is brown paper that has the compatible devices listed along with some specs and control instructions on the back. When you open the case you'll get the headphones, two extra pairs of ear tips (small and large), the user guide, and that's it.
Build & Design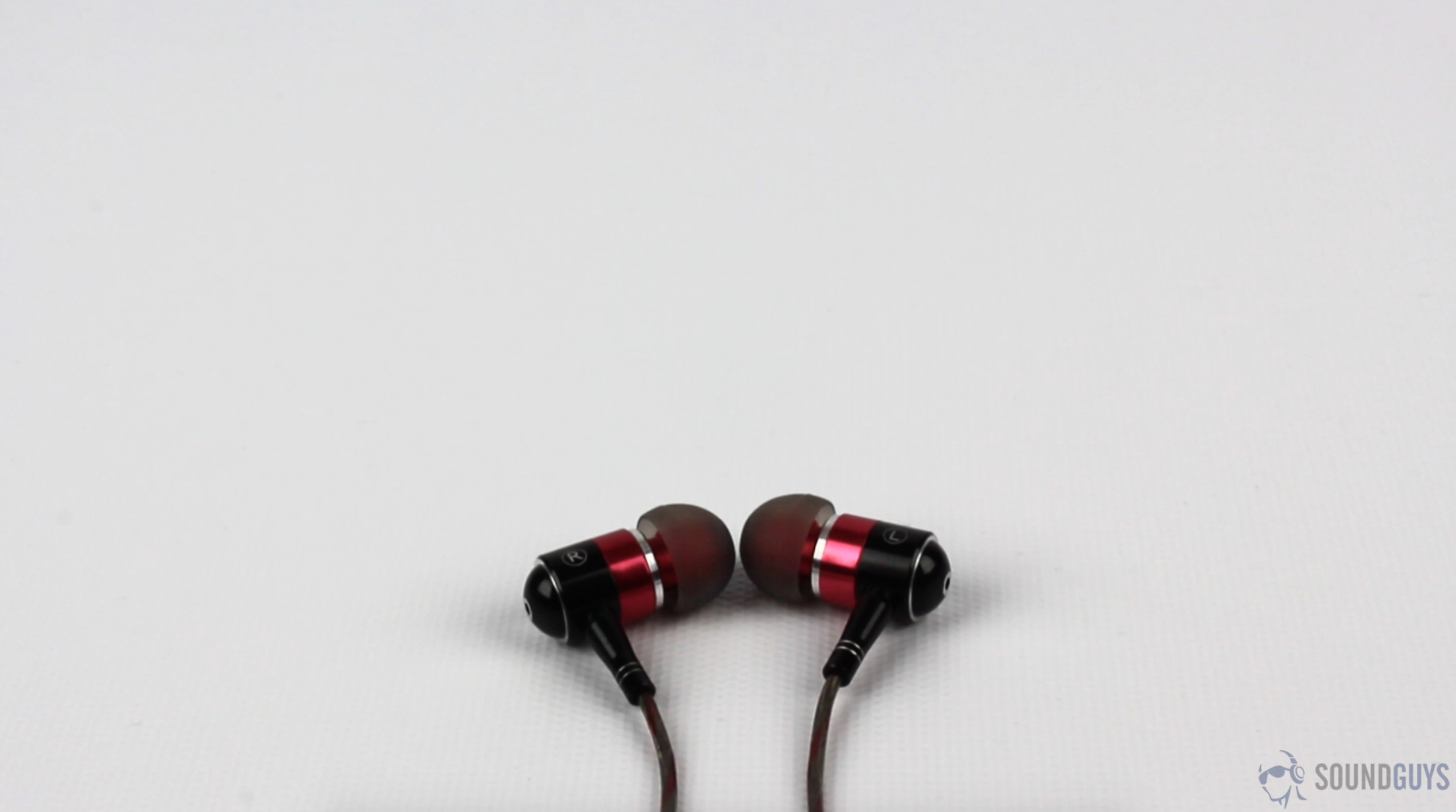 The earbuds have an aluminum housing that make these feel like it'd be very difficult to break them. Add that to the thick durable cable and these have a heavy, yet premium feel. I've paid two or three times as much for earbuds in the past and I can honestly say that I prefer the build on these hands down. On normal headphones you'd usually find a microphone accompanying the playback controls where the two earbud wires split, but on the Z:ero's you'll find the built-in Wolfson DAC and Amp instead.
It's all packed into a plastic control module with the Zorloo logo imprinted on the back. The module also has three buttons for volume and basic playback controls. One click on the middle button will pause and play music, while double clicking it skips to the next song and triple clicking returns to a previous song.
At the end of the 1.2m cable is the biggest difference between these and any other pair of headphones: the micro usb connector. This helps transfer the digital information of the audio file directly to the built-in DAC, bypassing the DAC in your source device. The Z:ero earbuds come in two colors: red or gold with the audio cable having a silver and red striped pattern. Both colors have an understated design that is emphasized in the matching color plate found on the DAC. As a big fan of minimal designs, these were right up my alley.
Connection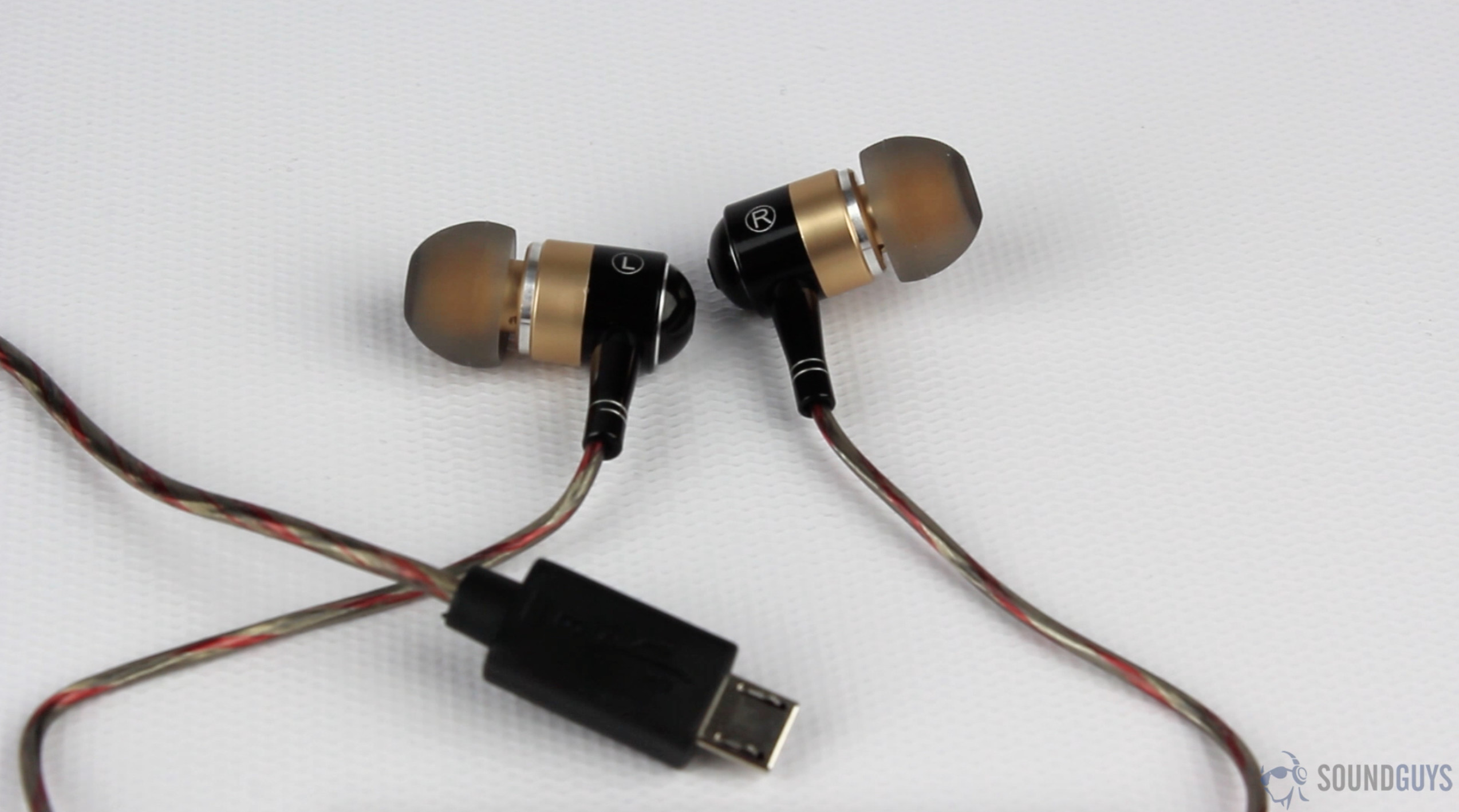 Being digital headphones, the Z:ero earbuds ditch the standard 3.5mm audio jack for a micro-USB connector. You're probably wondering, "Hey, how can I use these if my device doesn't have a micro-USB port?", and the answer is simple: you can't. You can't even use it if your device DOES have a micro-USB port unless it is compatible. (compatibility list here) Though the Nexus 6 is not on the compatibility list, these worked fine for me. That said, these don't even fit in the port of the Galaxy s6 so if you're phone isn't on the list of compatible devices it's a hit or miss whether these will work for you. If you have an iOS device these are completely useless to you, but the company does have an iOS compatible pair coming sometime in Q3 of this year.
Unfortunately I had a bad experience with the micro-USB connector at the end while testing. I had these plugged into my phone that was in my pocket and accidentally broke the connector when I bent over to tie my shoes. Luckily Zorloo sent both colors so I was still able to finish this review. Though I'm sure this was an isolated incident it's still something worth mentioning. One other issue I had with the headphones is an unavoidable side effect of their purpose. Though my phone battery will usually last me until I get home, I sometimes find myself in need of some more juice. Normally I would just plug in my spare battery and go about my day but most (if not all phones) only have one micro-USB input, the same one that the Z:ero earbuds need to occupy for them to work. Though it's not a huge deal it's definitely something to keep in mind if you use external batteries often.
Sound Quality
Due to these being meant for portability, I mainly tested them using Spotify's "extreme" quality setting which is about 320kbps, along with songs from my own personal library that I ripped from CD's. For best results, they also recommended maxing out the volume on your source device and adjusting it via the controls on the DAC.
It could be that the earbuds simply have a really good seal, but the lows packed a solid punch. I found that songs with powerful bass like 'Mikey Rocks' by The Cool Kids were very enjoyable and the bass wasn't overpowering at all. Even in songs that weren't bass heavy, these had an accurate yet enjoyable low end across genres.
The majority of my issues with the sound quality came from the mids. I couldn't quite put my finger but a lot of songs I listened to sounded a little murky in the mid section, particularly vocals. It wasn't enough to ruin the experience by any means, but it was definitely noticeable. For example, the vocals of 'Wait on me' by Kyle sound like they were given some extra reverb which makes them a fuzzy and slightly harder to distinguish.
These do a good job at downplaying some of the harsher sounds, but there is still some noticeable harshness when volume is pushed up to the max. That said, these do get really loud thanks to the built-in amp so as long as you keep them at a reasonable "I like my ears" volume you shouldn't have any issues.
Conclusion
If you fall into the small category of people with compatible devices and can live with some of the shortcomings of having your micro-USB plug occupied while you listen to music, the Z:ero earbuds are a great option for portable music. At less than $40 they have a great design and pack a killer sound. If you're not looking to spend tons of cash on portable high end audio equipment but still want a decent experience, these are a great bang for your buck option and a good way to get your feet wet in the world of high quality sound.