All products featured are independently chosen by us. However, SoundGuys may receive a commission on orders placed through its retail links. See our ethics statement.
The bottom line
These are without a doubt an incredibly solid pair of all-around headphones and if you're looking to make an investment on a pair of in-ears, it's hard to not recommend these.
These are without a doubt an incredibly solid pair of all-around headphones and if you're looking to make an investment on a pair of in-ears, it's hard to not recommend these.
What we like
Good sound
Durable build
What we don't like
iOS or Android specific
Price
Rating Metric
Sound Quality
8.9
Bass
8.6
Midrange
9.2
Highs
9.0
Durability / Build Quality
8.4
Value
8.5
Design
8.5
Microphone
8.0
Portability
9.0
V-MODA has been waking noise with their Forza line of in-ear headphones. The Forza Metallo's bring that same sound quality to an even more durable pair of metal earbuds. So how do they hold up?
What's Inside
When you open the box you'll get the headphones, a ton of accessories to help you get the best fit including ear tips, ear hooks, ear wings, and even a cable clip. After that you'll get a card with your warranty information on it, an instruction booklet, and a really nice carrying pouch that closes magnetically.
Build & Design
The V-MODA Forza Metallo headphones surprised when I first took them out of the box. What threw me off were the size of the earbuds. They're really small. Each earbud is only rocking a 5.8mm driver so I wasn't expecting them to be huge, but it definitely looks like V-MODA optimized the housing to make these as small as possible. That makes sense since you can add custom 3D printed to them so they're nice and small so they won't be too big and bulky once you add those on. But even without fancy custom caps, the Forza Metallo's have a really nice build and design to them. More importantly, they stayed snug in my ear once I found the right tips.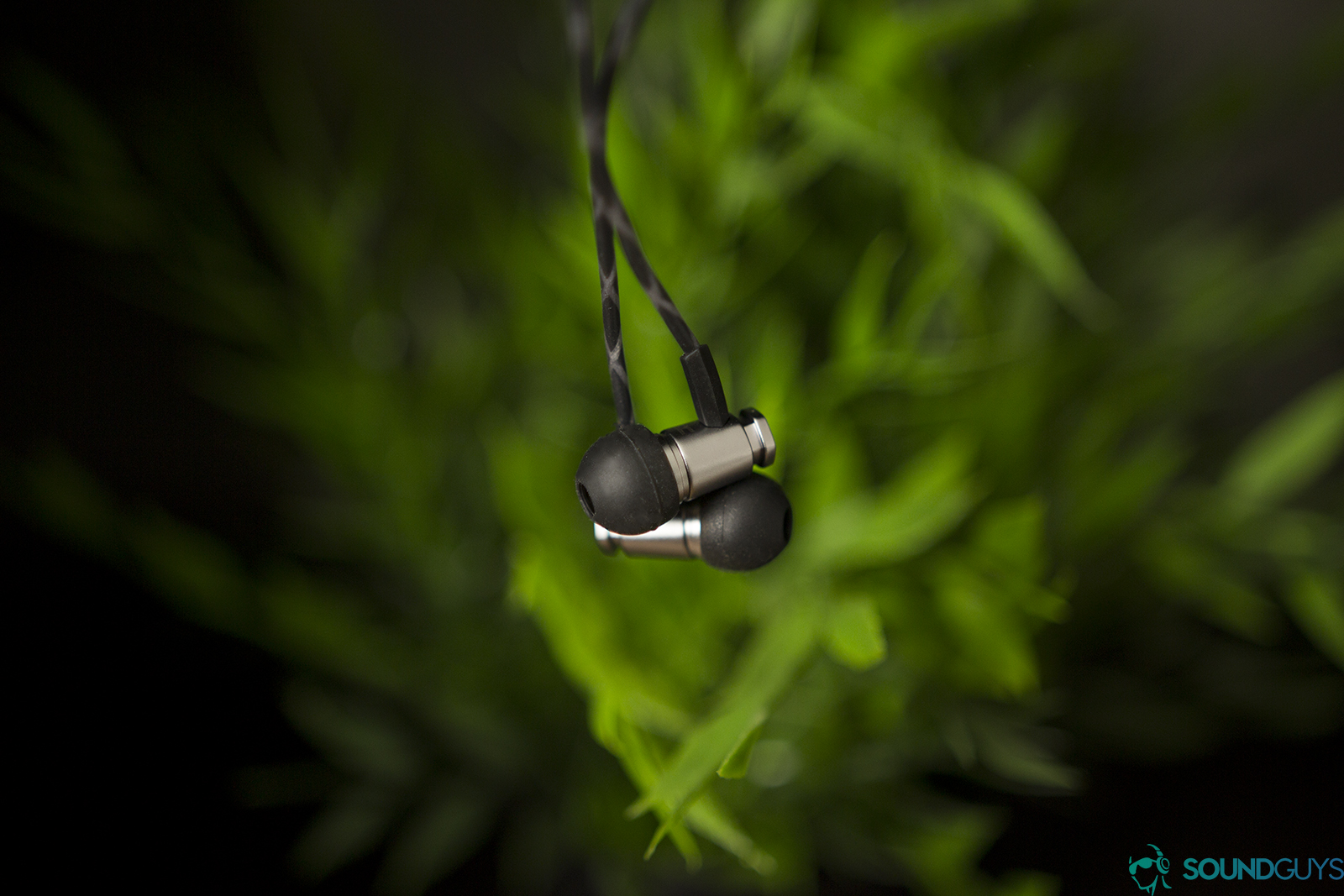 The housing is CNC-forged and made of aircraft metal which gives them a really solid feel. But more importantly it means that you'll have a really hard time breaking them. The cable is also ultra-reinforced so it can withstand being beat up and over the course or a few weeks it seems to have held up nicely. It ends in a reinforced 45-degree plug that V-MODA claims can withstand around 60,000 bends. That's way more bending than I'm willing to test but in average use it holds its shape perfectly and I had no troubles with fraying wires. The cable itself is custom-made and dubbed the "Diamondback cable". Fitting seeing as the patterns on the cable resemble the diamond-like pattern of the snake, but it's the tangle-free feature that stands out for me. Having to struggle with unwrapping a pair of earbuds is one of the most frustrating things a person with no patience (like myself) has to deal with so not having to worry about that is always noticeable to me.
To be honest, I kind of thought this was a really bad marketing ploy at first and I really didn't like the design, but after seeing it in person the name kind of fits the entire story that V-MODA has crafted for themselves. Stylish products that are durable with a slight edge. The Forza Metallo's can also be used for exercise and come with wing tips and even a pair of sport ear hooks that help them to stay in your ear. Roughly four inches down the right earbud you'll find the plastic control module which is slim and has rubber buttons. They're also built to withstand sweat, high and low temperatures, and also humidity (which I was unable to test in the cold of New York winter).
Connection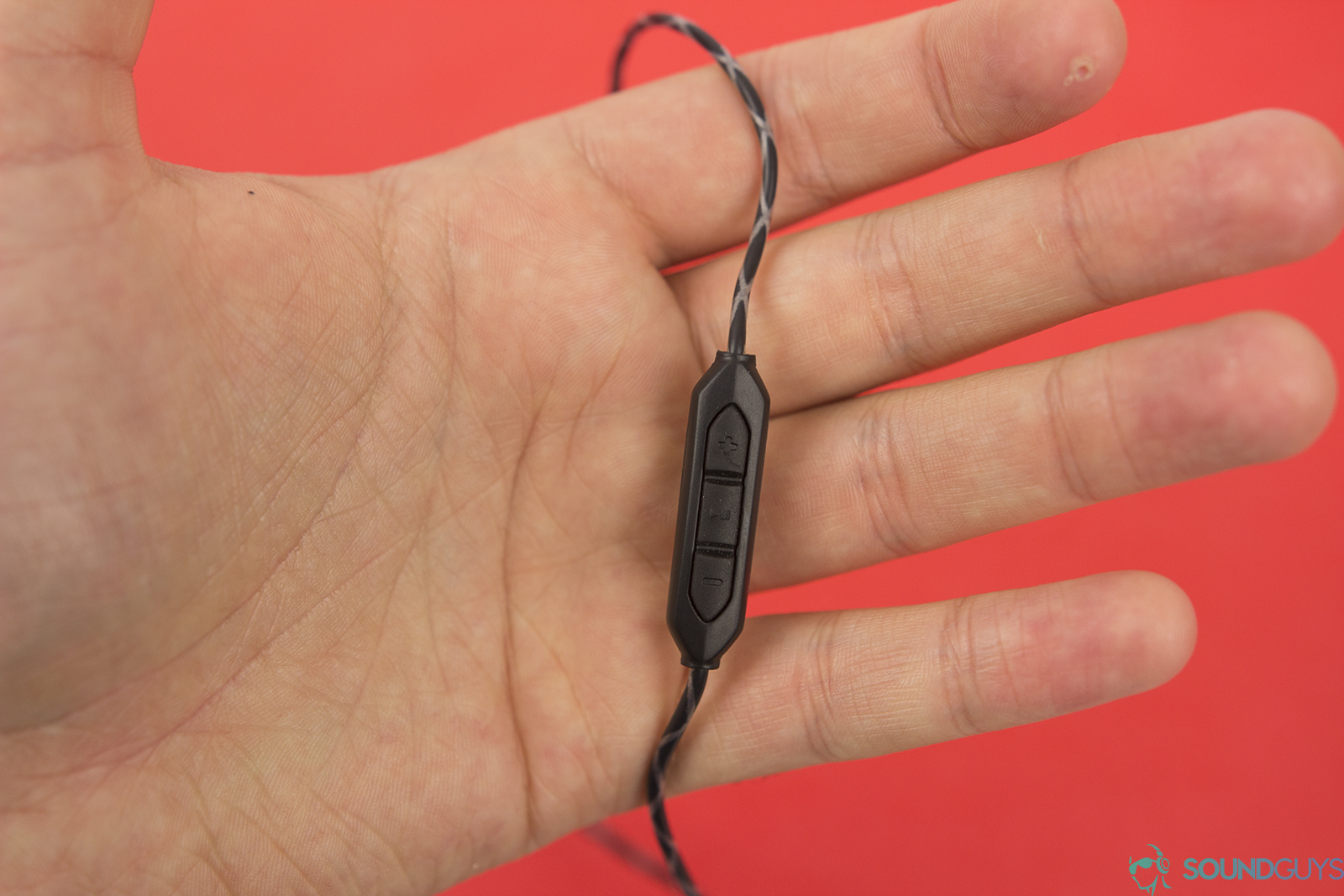 Being your standard pair of wired in-ears, these end in a 3.5mm jack. The control module offers a surprising amount of controls but you will need to pay attention to which model you get as they differ between iOS and Android. I made the mistake of getting the iOS version and I'm only able to pause/play music, answer phone calls, skip to the next track, and access the Google Assistant. Still a good amount of features but not everything that the headphones have to offer. If I had the Android version I'd also be able to fast-forward or rewind through tracks, adjust the volume, and also return to a previous track. The same functionality is available on iOS as well as long as you get the right one.
Sound Quality
The V-MODA Forza Metallo headphones are hi-res certified, meaning that they can produce superhuman frequencies up to 40kHz. I'm not physically able to hear that high, but what I could hear I definitely enjoyed. Sound isolation is good at moderate volumes and great at above average volume. Of course, that's assuming you find the right ear tips. Thankfully V-MODA includes plenty of options in the box.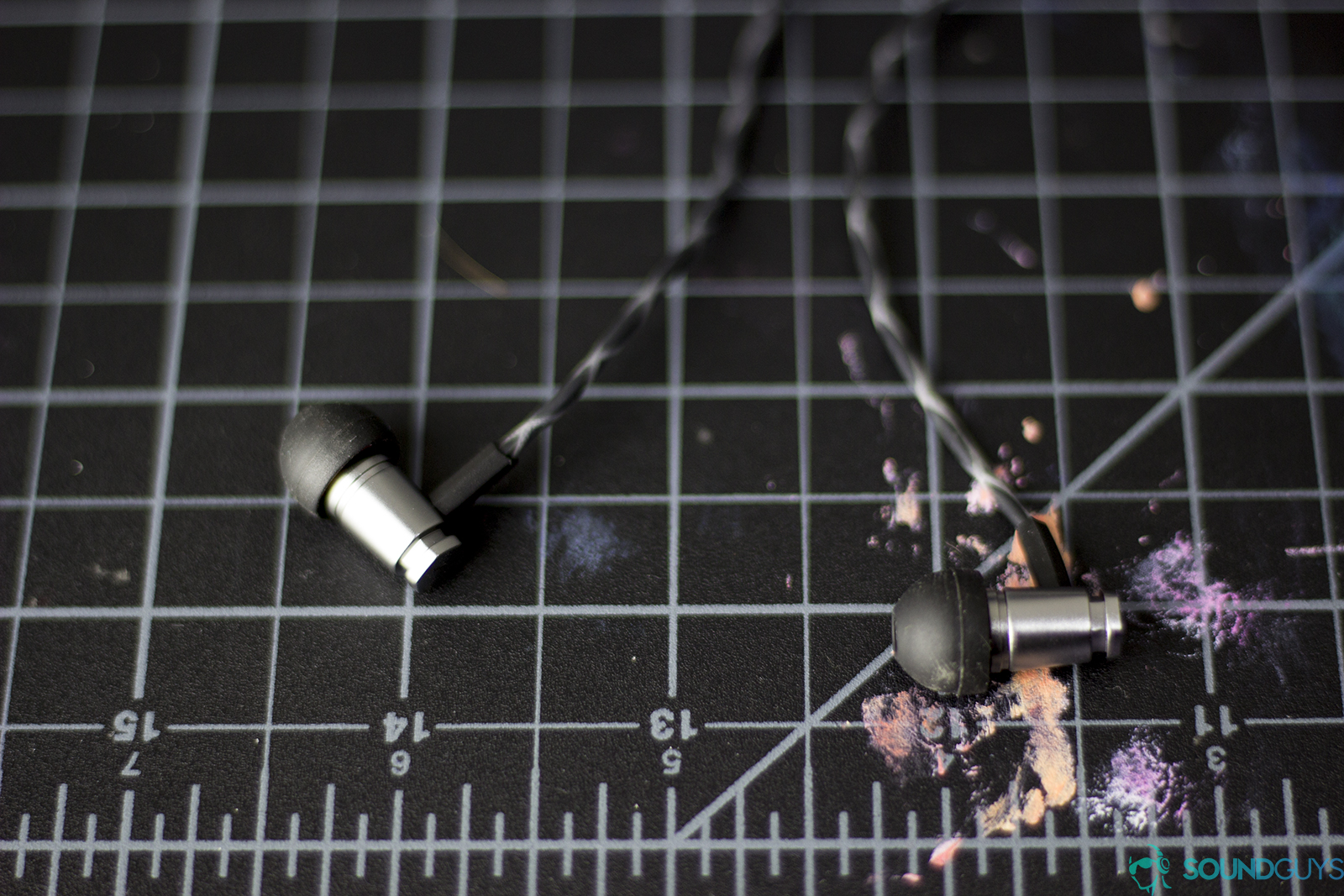 When it comes to the lows, the Forza Metallo headphones provide both detail and depth. They're far from flat so if you're looking for technical accuracy these aren't for you, but if you want a fun sound that handles the rolling bassline of "Releaser" by Kid Cudi without ruining any of the other frequencies, these could be for you.
Mids are just forward enough to help the vocals in "Fastlove, Pt. 1" by George Michael float over the instrumentation of the track, but there's still enough spacing to really hear the saxophone jamming out behind him. It gets a little crowded at times but never becomes murky.
Cymbals and hi-hats sound great and there's a nice airy shimmer that hangs around after each cymbal hit in "Space Oddity" by David Bowie. Thankfully nothing ever becomes too painful or harsh which makes these great for enjoying music at high volumes (which you shouldn't do but I sometimes enjoy anyway).
Conclusion
Overall, sound quality is definitely the strong point of the V-MODA Forza Metallo headphones. As long as you don't mind having a nice bump in the lower frequencies, these are a very enjoyable pair of headphones. I wouldn't say that they sound better than their price point because at $130 they're not cheap, but I will say that they do sound worthy of the price. Not to mention that you'll get the added benefit of having a durable pair of headphones you can use with you on your commute to work and then at the gym afterward. These are without a doubt an incredibly solid pair of all-around headphones and if you're looking to make an investment on a pair of in-ears, it's hard to not recommend these.