All products featured are independently chosen by us. However, SoundGuys may receive a commission on orders placed through its retail links. See our ethics statement.
Three pairs of Bose headphones get a refresh and a new one is announced
The Bose QC25s, QC20 in-ears, and SoundSport earbuds all got a refresh.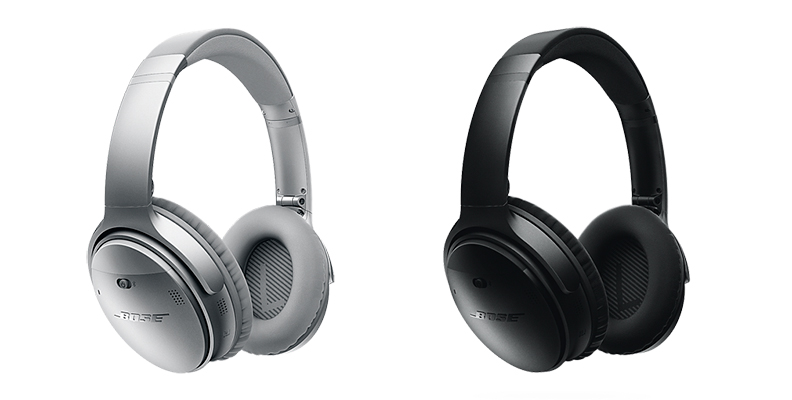 Love them or hate them, Bose is one of the most successful audio brands in audio. They have products in every important category from home speakers to headphones and now they're refreshing three of their most popular products. Two of which are making the jump to wireless and another receiving a complete makeover.
QuietComfort 35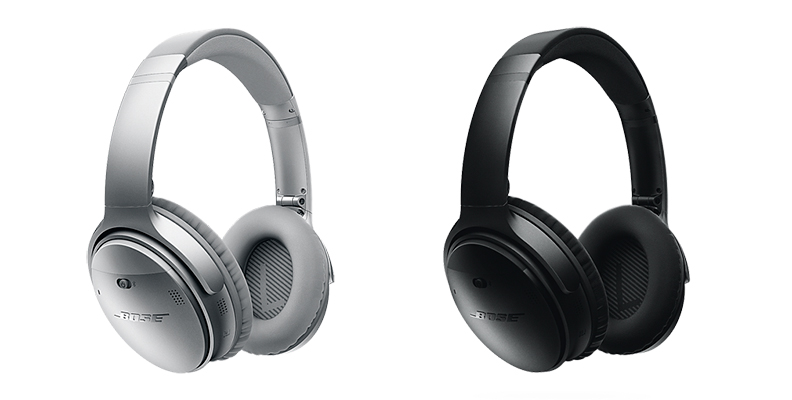 The new QC35 headphones take everything that was great about the QC25s, and add Bluetooth. The new over-ear cans are now basically a hybrid between the QC25s and the relatively new SoundLink Around-Ear Wireless II headphones. The active noise-canceling on Bose products is almost considered to be the standard that other ANC headphones are compared to, and now that they're wireless it only makes them more appealing. Of course, there is still a 3.5mm input if you prefer your headphones wired or if you happen to run out of battery.
Speaking of the battery, Bose opted for an integrated lithium-ion battery this time around instead of the AAAs that were required on the QC25s. Unfortunately battery life does take a hit because of this, now spec'd at only 20 hours compared to the 35 hours of the previous model. To be fair adding Bluetooth does take up a fair amount of energy, and if plug in an audio cable and only use ANC the battery life doubles to around 40 hours. If you're sold on the QC35s you can get them now for $349 in black or silver.
QuietControl 30s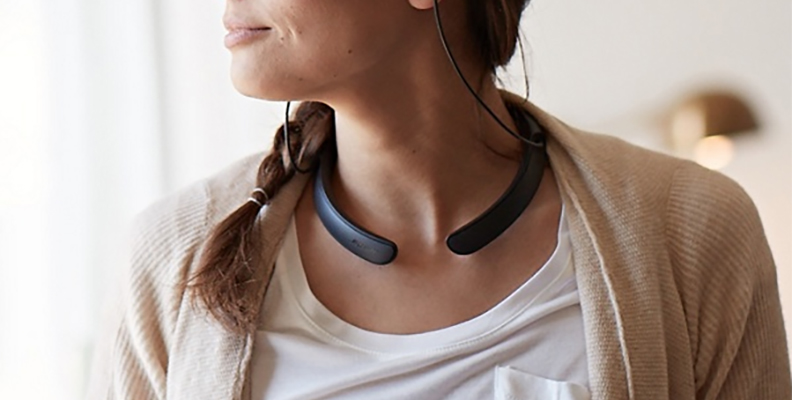 Over-ear headphones aren't for everyone, and if you prefer in-ears don't worry because the QC20 noise-canceling earbuds also got a refresh. The new QuietControl 30s ditch the bulky control module on the cable in favor of the ever-popular neckband design seen in so many other wireless in-ears. In an interesting twist, they have also been rebranded as "QuietControl" headphones rather than the classic "QuietComfort" name that people typically associate with Bose.
The reason for this is because of a cool new feature that allows you to control the amount of noise-canceling like you would the volume. This is great if you're in a public setting where you might want to be aware of your surroundings. You can change the levels either in the accompanying app or on the controls built into the headphones. Still, throw in the fact that in-ears are already naturally noise isolating and you're sure to get decent sound blocking even on minimal ANC for up to 10 hours of constant playback. Unfortunately, the QuietControl 30s won't be available until September and (even more unfortunately) will run you $300 when they are released.
SoundSport Wireless & SoundSport Pulse Wireless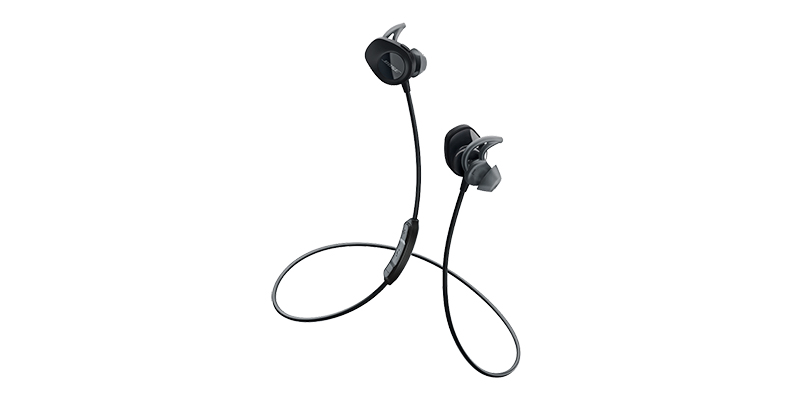 When the SoundSport earbuds first came out, they were (and still are) a solid pair of wired in-ears. But there's no room for wires in a future where the fitness headphone market is dominated by companies like Jaybird, which don't even sell wired headphones. The new SoundSport Wireless seem to be a worthy option if you're in the market for fitness headphones. They have a 6 hour battery life and you can also get a $50 charging case that will charge them fully three times before needing to be recharged itself.
Putting the headphones in them for only 15 minutes will give it sufficient juice for an hour of playing time which isn't a bad ratio at all. They're sweat-resistant, have a built-in microphone, and also have the stayHear+ sport tips that help keep them in your ears. If you're serious about exercise, they also announced a slightly more premium SoundSport Pulse Wireless pair of headphones which have a built-in heart rate monitor that can share its data with fitness apps. The SoundSport Wireless are available now for $149, but you'll have to wait until late summer if you want the SoundSport Pulse Wireless to track your heart rate. When they do become available they will retail for $199.