All products featured are independently chosen by us. However, SoundGuys may receive a commission on orders placed through its retail links. See our ethics statement.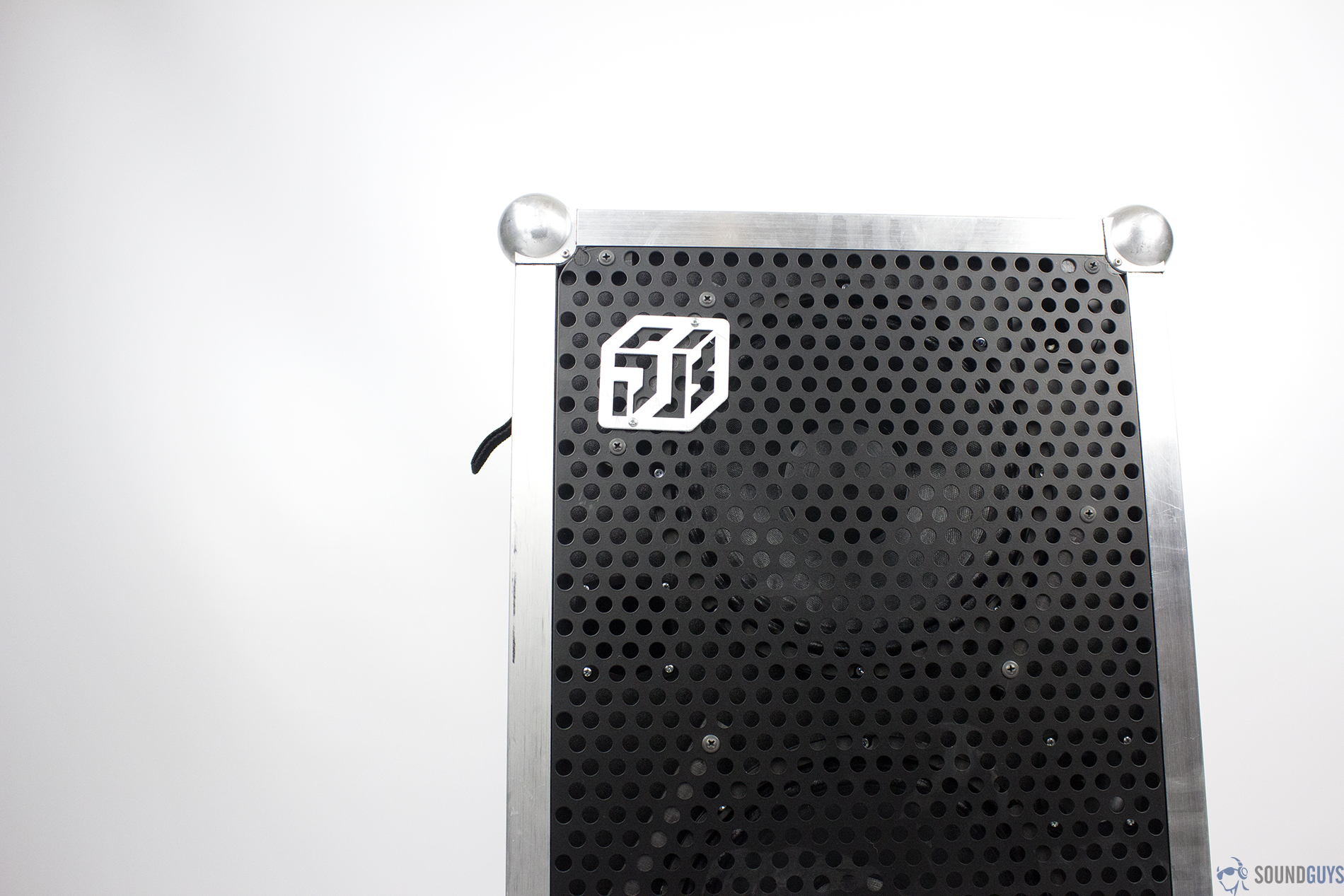 The bottom line
If you're looking for the loudest possible Bluetooth speaker, this is it. But don't expect the greatest sound quality.
If you're looking for the loudest possible Bluetooth speaker, this is it. But don't expect the greatest sound quality.
What we like
Durable Build
Very Loud
Good Battery Life
What we don't like
Sound Quality
Price
Rating Metric
Sound Quality
6.5
Bass
7.4
Midrange
5.7
Highs
6.5
Durability / Build Quality
9.5
Value
7.1
Design
8.1
Portability
7.2
Battery Life
8.8
Crowdfunding sites like Kickstarter and Indiegogo are a great place for new ideas and fresh takes on audio products. We usually cover some of the cooler ones in the news section, but this time we get to review one. The Soundboks is a giant Bluetooth speaker that's meant to be the life of the party. It's big, it's durable, and it completely smashed through its Kickstarter goal. So how is it? Well we got a chance to check out a pre-production model and put it through the ringer and, since it didn't come in a box, let's get right into it.
Build & Design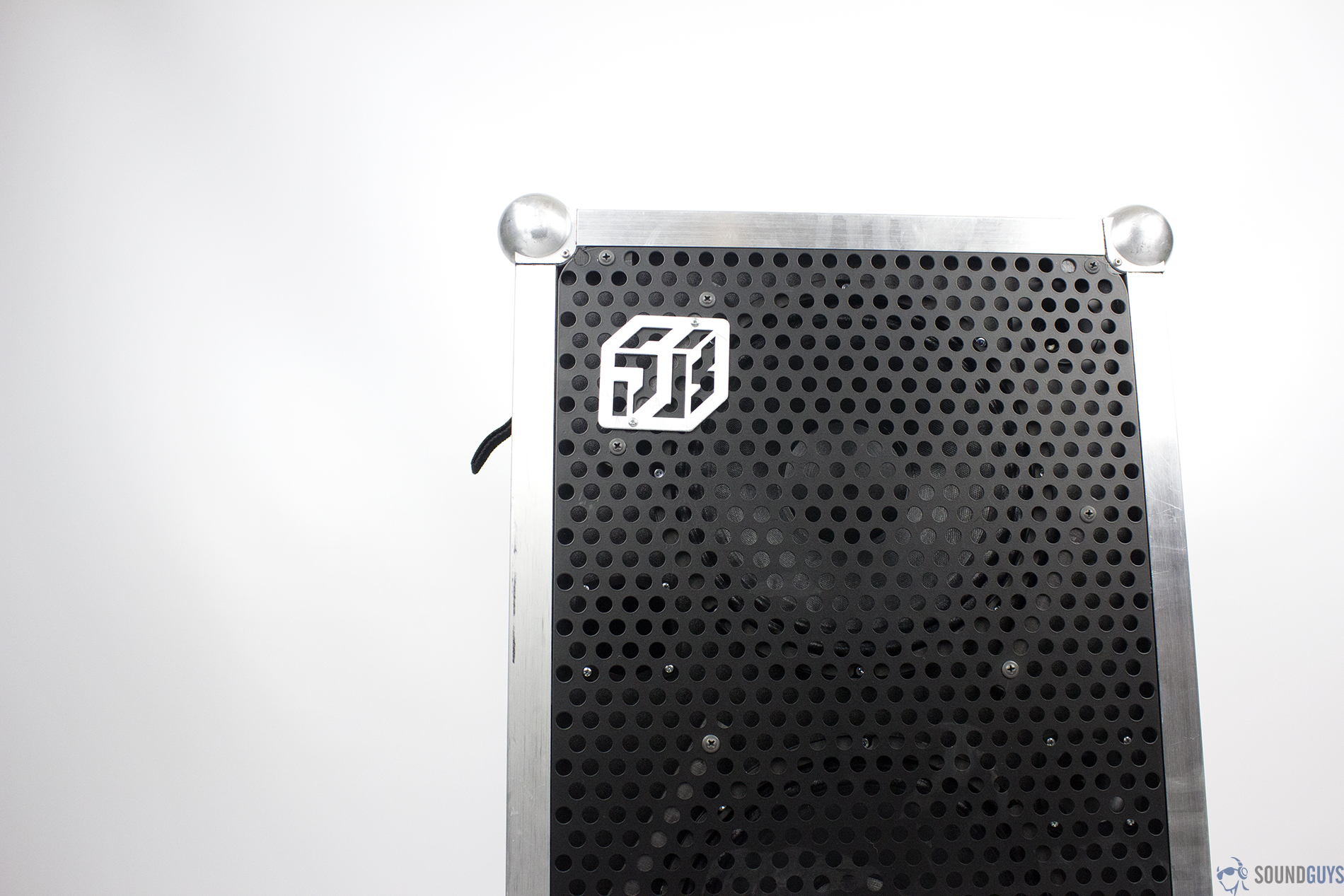 The speaker itself looks like something you'd see at a concert, which isn't surprising since it was designed for festivals. The front of the speaker is covered in a grille with small holes that let you see the massive drivers underneath. It's super durable and the aluminum framing can really take a beating without compromising the rest of the speaker. Even the plywood can get dinged up and survive it relatively easily. The corners of the speaker have metal balls so that when you place the speaker down it's never truly on the ground, which is good since it helps to protect the wood somewhat. On top of all that, the speaker is also weatherproof so as long as you don't submerge it you won't have a problem.
Normally we don't get too deep into the dimensions of the speaker, but it's necessary in this case. The Soundboks is 26 x 17 x 13 inches and weighs a little more than 30 pounds. For a speaker meant to be portable, it's not that small. But on both sides there are two handles for easy lifting and if it's split between two people it's more than doable. Don't get me wrong this isn't a light speaker by any means, but if you're going to a festival or a beach party it's not going to be impossible to get it there.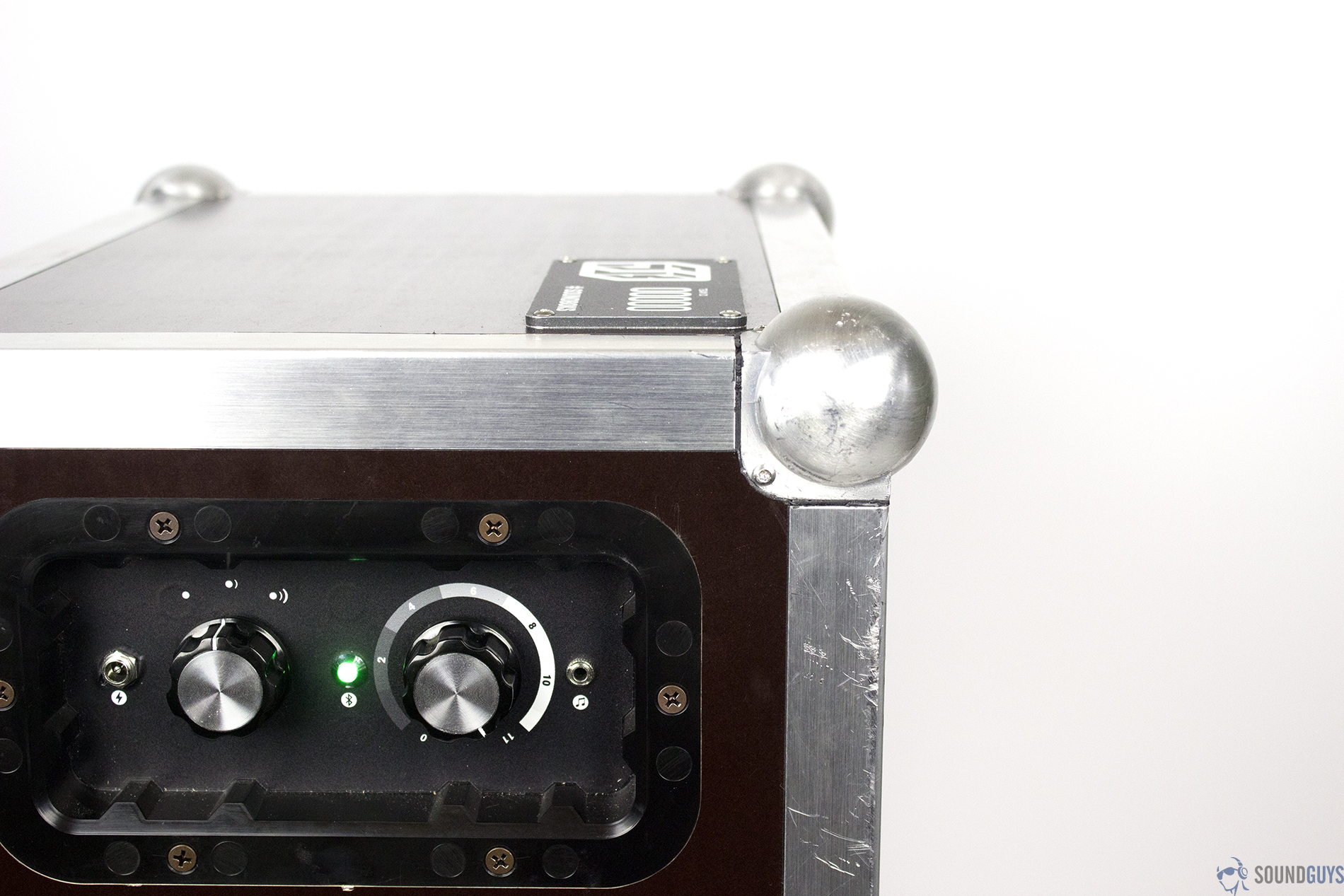 On the right side of the speaker you'll find an input knob, volume knob, and the 3.5mm input. There's also a small light that illuminates blue or green depending on which input you're in. On the left is where the battery goes, which comes out relatively easily so you can replace it when it dies since it comes with two.
Connection
The speaker uses Bluetooth 3.0 and has a range of about 30 feet. The speaker did skip a bit when the source device was about 25 feet or further, but closer to the speaker music didn't skip once. If you're planning on using Bluetooth, just make sure you don't wander too far off with the source device in your pocket. If you're using something non-Bluetooth you can also plug in with a 3.5mm wire.
Battery
Battery life is pretty good for such a large speaker. Soundboks claims a battery life of about 30 hours on medium volume, and 8 hours when maxed out. Unfortunately, I wasn't able to test it in the way that I would a normal speaker because of how loud it gets. After taking it outside and blasting it at max volume for about an hour I had to lower it because it gets really loud. One of the selling points of the speaker is that the volume knob can go up to 11, and they're not lying. Still, at a much lower volume the speaker had no problem lasting an entire weekend.
Sound Quality
The Soundboks was made to be the loudest speaker on the block, and it does that. It's by far the loudest Bluetooth speaker we've ever tested, which is both its strong point and its weakness. To make that happen, sound quality took a pretty big hit.
As a speaker meant for large parties, the low end was probably the best part about the speaker. It gets super low thanks to its large size and you can feel it if you're standing in the general vicinity. But it's not the most defined bass and, though the low end in a lot of songs sounded decent, the low end seemed to run rampant. It was very noticeable indoors but once you take the speaker outside, it's way more enjoyable.
The mids were, in my opinion, the downfall of this speaker. A good part of what we enjoy in music falls in the mids. Many instruments and vocals have a home in this range, but they were all very fuzzy. Vocals aren't too clear and some background elements in "Luxury" by Jon Bellion were almost unnoticeable.
The highs didn't have a good amount of detail and if you're standing near the speaker while it's on max volume they're very harsh. Obviously if you're outdoors and not near the speaker, you won't have that problem. But because of how loud this speaker gets every irritating sound gets amplified.
Conclusion
This was a tough one because not only is this a pre-production unit, but it has such a specific niche. In the end, if you're looking for a speaker to casually listen to and enjoy the details of your favorite songs, this isn't it. If you're looking for a speaker to power your backyard barbecue, this isn't it either. I really only see one use case for this speaker, and that's the same reason it was made. For really big, really loud parties. It's perfect for a festival or a giant beach party because even though the sound isn't audiophile quality, the Soundboks is insanely loud. It's also durable enough to survive a large crowd of drunk people. If the final versions of these have a better sound, this would be a must have. Until then, it's best suited for loud music festivals.