All products featured are independently chosen by us. However, SoundGuys may receive a commission on orders placed through its retail links. See our ethics statement.
Sonos PLAY:1 speaker starter set saves you $50
If you're looking to get into the world of home audio, Sonos has announced a two room starter set that saves you some cash on their PLAY:1 wireless speaker.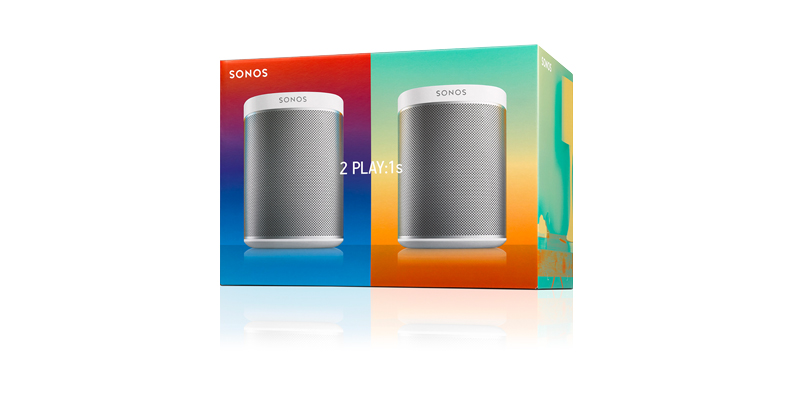 The problem with Wi-Fi speakers is that you usually need more than one in order to take full advantage of the seamless multi-room experience. It appears that Sonos has decided to make it easier for first-time home audio customers to get their collection started with a 2 room starter set. The bundle gets you two of their popular PLAY:1 speakers for a discounted price of $349. Normally the speaker sells for $199 a piece so the package really only saves you about $50, but every penny counts.
The PLAY:1 speaker has a single tweeter that, along with the mid-woofer, provides the accurate sound quality that has made Sonos a staple in home audio. They also have the option to turn two speakers into a left and right channel speaker, which is pretty convenient seeing as the bundle includes two speakers.
Though Sonos is offering this bundle for a discount, it's clear by the name "starter set" that they hope these will be the beginning pieces to your collection. The beauty of the PLAY:1 is that it is the tip of the audio ecosystem that Sonos has built with their wireless speakers and soundbars.
Besides hardware, Sonos has linked their products with a number of streaming services including Deezer. iHeartRadio, Rdio, and Spotify just to name a few (check out the full list of streaming services here). This gives you the ability to stream to any Sonos speaker in your house as long as you are within range of your Wi-Fi. You can even pick and choose which songs play in which room by using their free app. As the software is improved your Sonos system will automatically let you know when it needs to be updated, so you can basically future-proof your home audio assuming some revolutionary new hardware doesn't render speakers useless in the near future.
The PLAY:1 speaker starter set is available in two colors: white and black. If you're still kicking yourself over not getting the special edition blue PLAY:1 speaker, make sure to grab your bundle soon since there is no word on how long this limited time offer is going to last.