All products featured are independently chosen by us. However, SoundGuys may receive a commission on orders placed through its retail links. See our ethics statement.
Sonos teams up with the legendary Blue Note Records
Sonos made a limited edition Play: 1 wireless speaker to commemorate 75 years strong for Blue Note Records. Very limited, only 4,100 of them were made.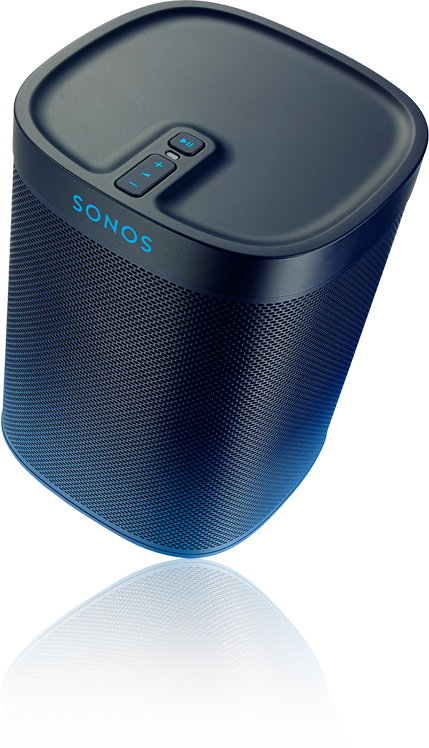 Jazz music is one of America's major contributions to the music of the world, and record company Blue Note Records has been there since the beginning. This year marks 75 years and counting for the legendary record company, and Sonos felt that was a milestone worth noting. They teamed up with Blue Note Records and announced a limited edition Sonos Play:1 wireless speaker in blue. When they say limited edition, they mean it. Sonos only made about 4,100 of them so don't expect them to be there for too long when they are finally released.
The new color option isn't the only new feature that makes the speaker unique. It comes with a year of special programming focusing on the music of Blue Note Records. This includes three radio stations that can be accessed through the Sonos app, but one of them is available only to those who purchase the special edition speaker. The station is question is called "Artists selects", which is going to be based on songs hand-picked by Blue Note musicians such as Robert Glasper, Terence Blanchard, Jose James, and the Don Was. The next two stations are going to be available to everyone with a Sonos or TuneIn account. The first station is "Born in Blue" which takes a more historical approach and plays the music of great Jazz artists from the past who were signed to Blue Note Records. The second station is going to be "Blue Note 101", which aims to showcase the progression of the label from its beginnings until the present day.
The speaker itself connects to the Wi-Fi of your house and allows you to control via a dedicated app on your mobile device. The Blue Note Play:1 might be a limited-edition speaker, but that doesn't mean that it won't play nice with your other Sonos speakers. If you already have Sonos speakers you can still easily add this one to your set-up. Release dates are not yet announced but you can sign up on the site to be notified first when they do become available. They will retail at $249.99 exclusively through Sonos, so if you want to be one of the 4,100 people to add some blue to your sound system make sure to sign up.