All products featured are independently chosen by us. However, SoundGuys may receive a commission on orders placed through its retail links. See our ethics statement.
Sennheiser Momentum True Wireless earbuds hands-on
Sennheiser's first truly wireless earbuds are coming this November for $299. They're expensive, but are they any good? Let's find out.
The charging case is attractive, but a little bulky.
Sennheiser has introduced its new, truly wireless earbuds at IFA 2018 in Berlin. The Momentum True Wireless are the company's first foray into the world of true wireless headphones, and they're set to go on sale in mid-November.
At $299, these will be among the more expensive truly wireless earbuds on the market — but is the steep price reflected in their quality? I've had a brief chance to get to know headphones from the IFA show floor; here are my early thoughts.
The earbuds impressive from the outset, arriving with touch-sensitive, spun-metal buttons and in a handsome carry case. The rest of the headphone housing is plastic, though these are satisfyingly weighty units, and they feel well-built.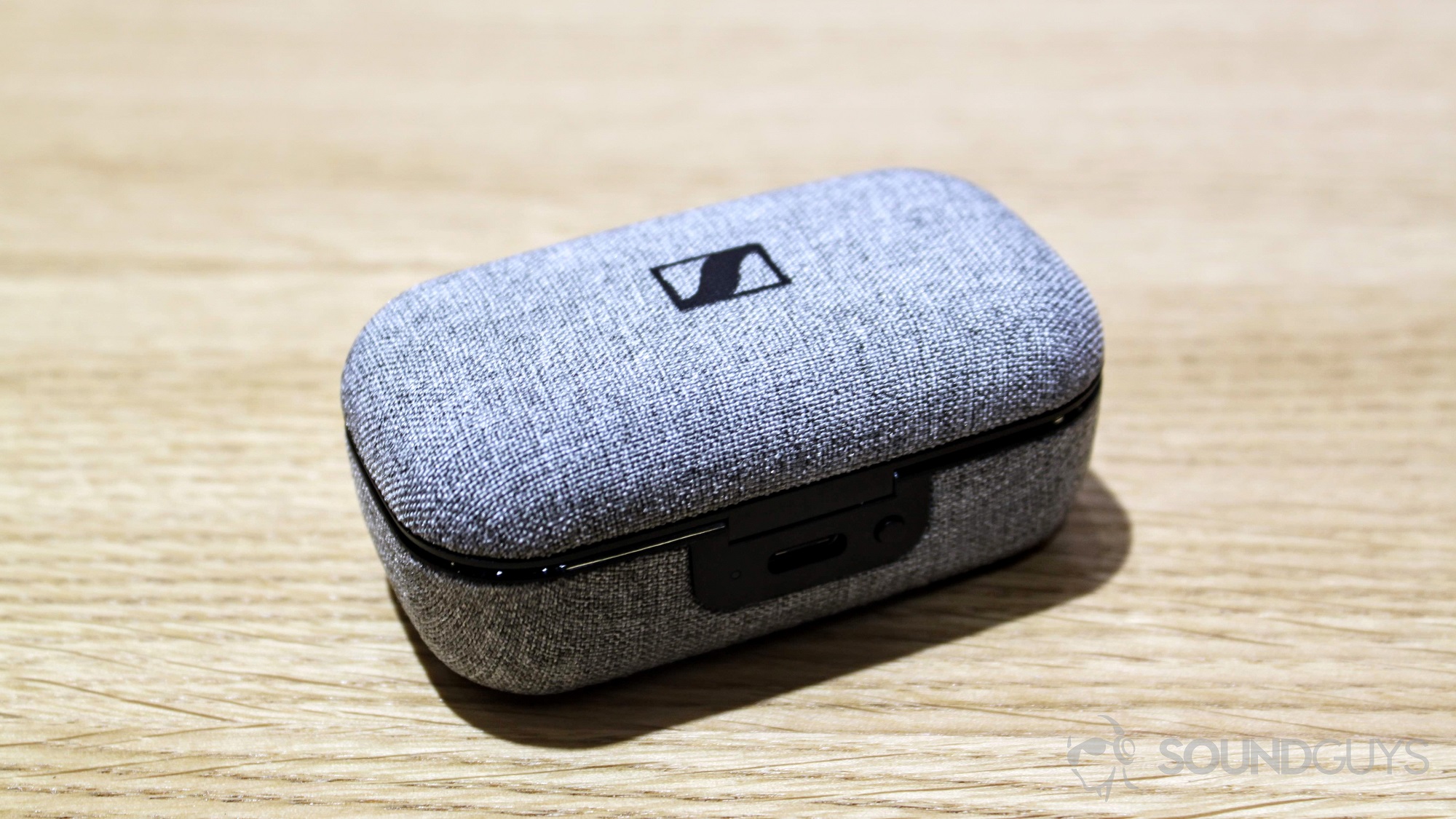 The cloth-lined carrying case offers several recharges, and takes power from a USB-C port.
In the ear, the Momentum True Wireless earbuds make for a snug fit, and were never in any danger of falling out in my 30 or so minutes with them. It's a good sign, though there's a chance that they're thick to the point of discomfort (I'm fairly sure I could feel some irritation setting in, but we'll have to put a pin in that until the full review).
Moving onto sound, these are like the Nike Air Max of headphones — by no means the cheapest, but about as commercial a product as you can get. They offer a very consumer-friendly sound with emphasized bass and treble, but they're not the most detailed headphones in the world. If you prefer the latest chart-toppers over finest deathcore classics, you'll be almost guaranteed a good time—but too many instruments can get lost in the mids.
Like most true-wireless earbuds, the labeling is hard to misread.
As for features, the Momentum True Wireless earbuds come with a handful of smart additions. There's a built-in EQ allowing you to personalize the sound to suit your particular taste. This is achieved through the earbuds' companion app but the setting is stored on the headphones themselves, in case you want to use a different device. Clever.
Sennheiser HD1 In-Ear review
Reviews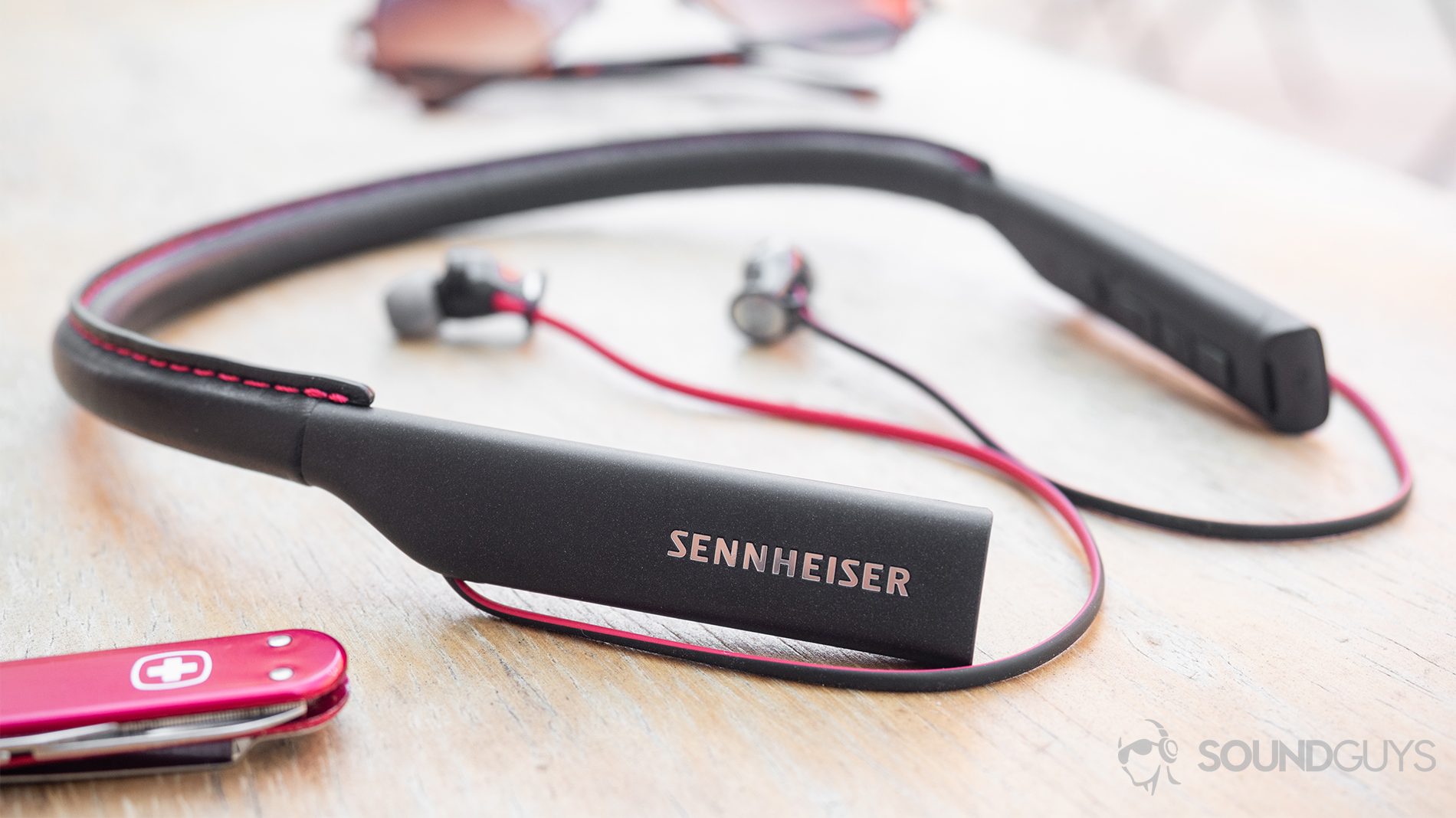 You'll also get Transparent Hearing, which can be enabled to allow you to hear the world around you with greater clarity (typically for when you have to deal with someone, like when you're at a store), and one-touch access to digital assistants like Google Assistant and Siri.
Sennheiser included support for Qualcomm's aptX Low Latency synchronized audio too, which should help with lip-syncing when you're watching a video on mobile devices; there can sometimes be a delay between the visual and audio with these types of headphones. This will be deprecated and replaced by aptX Adaptive in the future.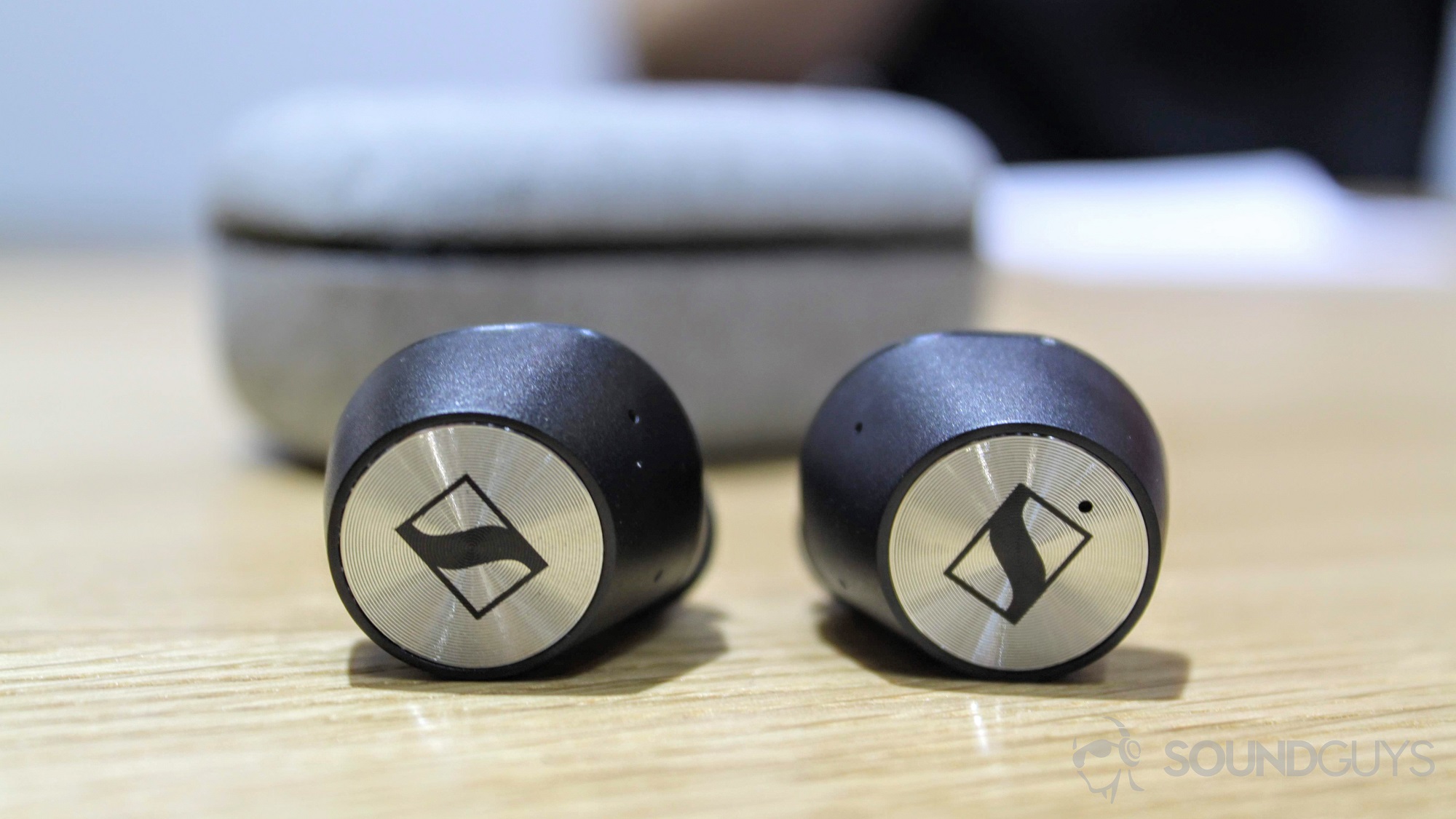 Spun metal makes for an aesthetically-pleasing addition to your ear.
The battery life, meanwhile, is said to be good for four hours while streaming, with up to eight hours more in the (USB Type-C connected) box. Sadly, I was unable to test call quality at the booth, so this will also have to wait until a later date.
Wrap up
I had my hesitations when I turned up at Sennheiser earlier. Unlike with some of the smaller brands, the headphones at Sennheiser's IFA booth were already connected to immovable iPhones. I wanted to connect to my own device, with my own Spotify account, and listen my way. After using the Momentum's however, I can understand Sennheiser's approach.
Sennheiser wants folks to simply show up, put the headphones in, hit play on a Michael Jackson track, an enjoy — and I believe many will have done just that. These are sophisticated, smart-looking headphones that, until now, don't seem to have much in the way of drawbacks. I expect they will sell well, despite the comparatively high price tag.
Read next: Best true wireless headphones