All products featured are independently chosen by us. However, SoundGuys may receive a commission on orders placed through its retail links. See our ethics statement.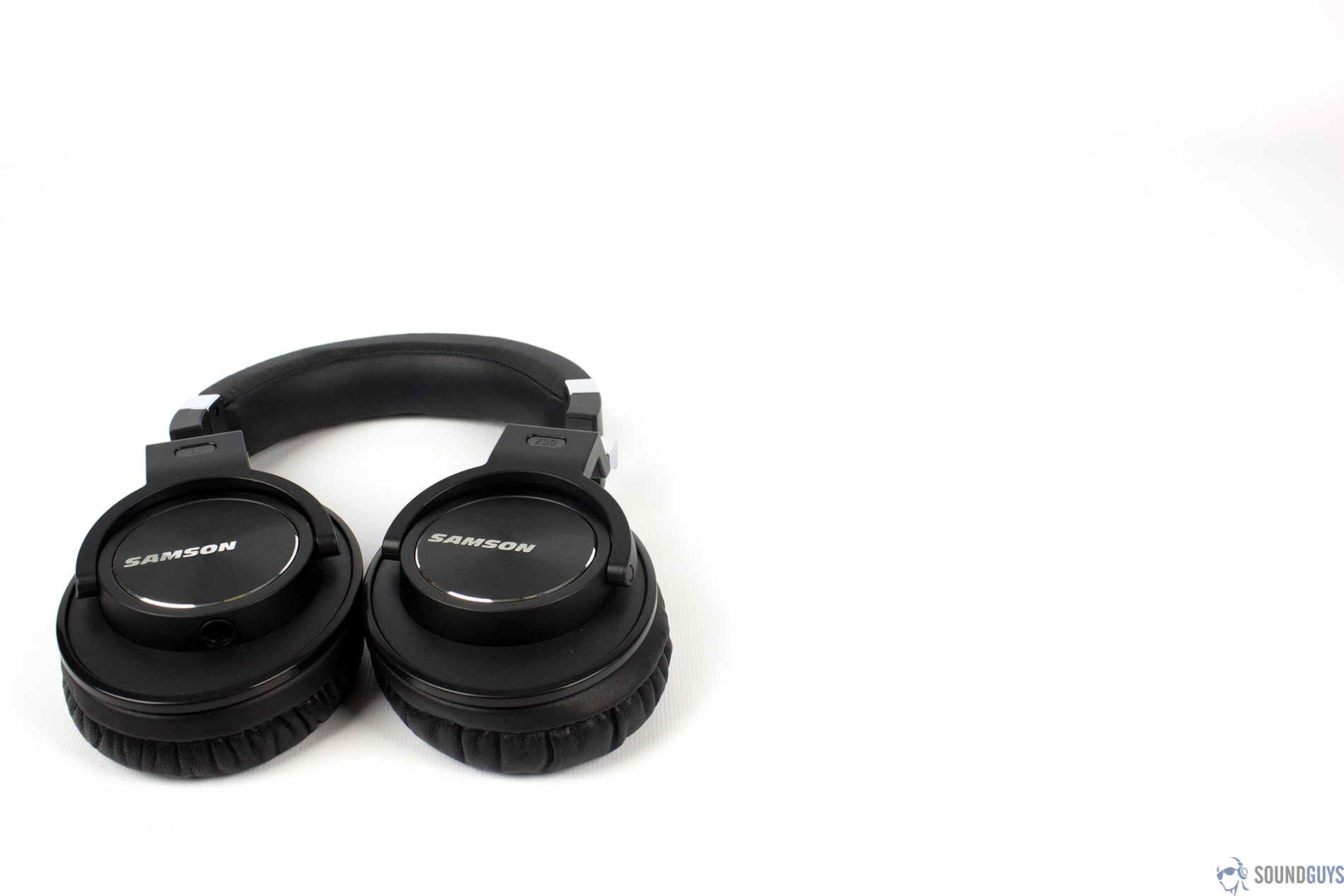 The bottom line
The Z55's hold their own against other well-known headphones in terms of sound and design, but at $199 they're a little pricey.
The Z55's hold their own against other well-known headphones in terms of sound and design, but at $199 they're a little pricey.
What we like
Good sound
Compact form factor
Comfortable
Rating Metric
Sound Quality
8.8
Bass
9.0
Midrange
8.8
Highs
8.6
Durability / Build Quality
9.1
Value
7.9
Design
9.0
Microphone
9.0
Portability
8.8
Samson is known to those in audio production as a company with a reputation for making quality monitors, amps, and microphones, but they're not too known in consumer audio. That didn't stop the company from releasing four new pairs of headphones in their Z series, all of which are being marketed as studio headphones. In this review we're taking a look at the Z55's, which are supposed to be the best of the four. They have 45mm drivers, tons of padding, and have the words "Professional Reference Headphones" in their name. So are they these new king on the block?
What's in the box?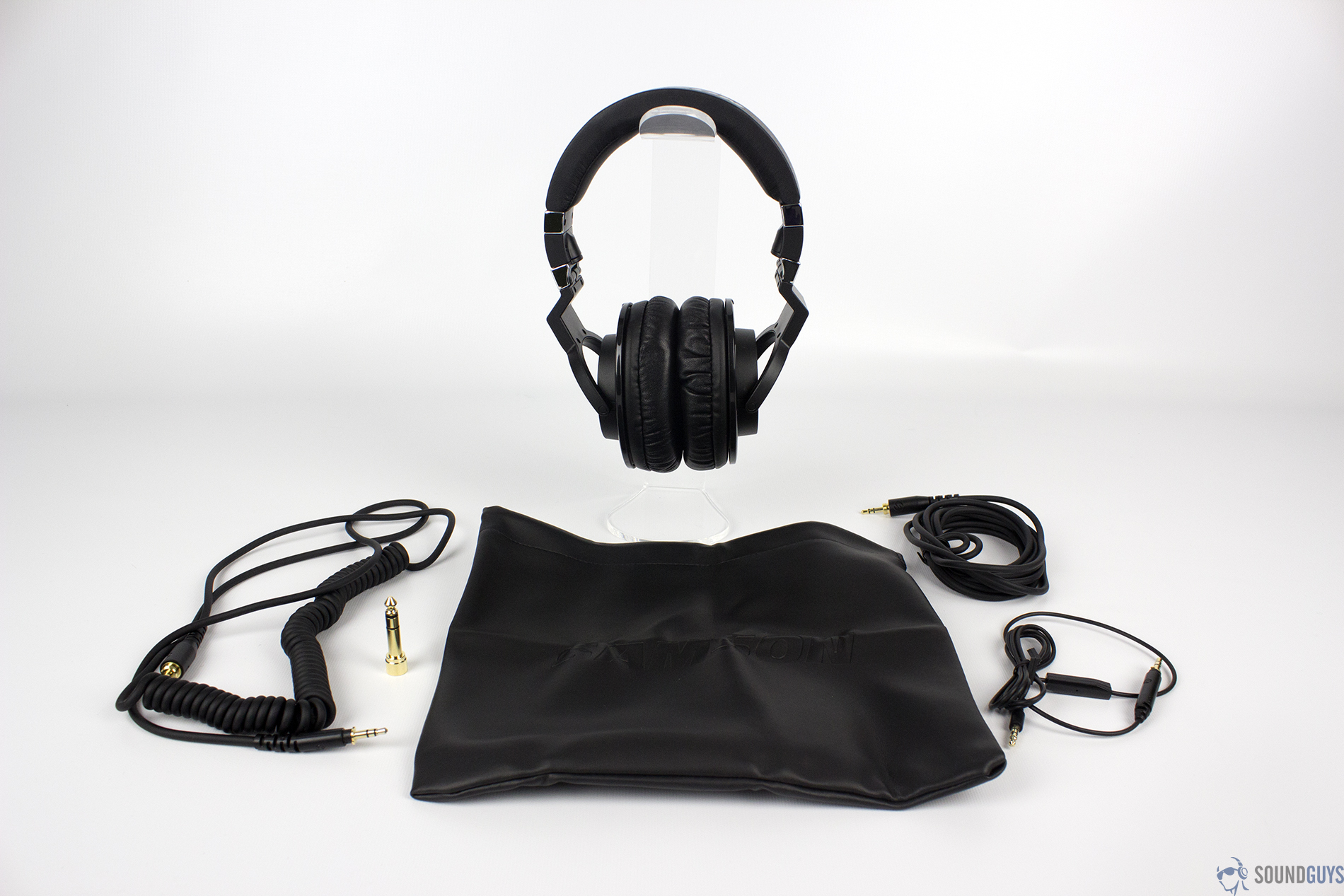 Our review unit came in a solid white box, so hopefully yours will look a little nicer but it should have the same accessories inside. You'll get the headphones, a carrying pouch, a 1/4" adapter, and three audio cables. There's a 4'-10′ coiled option, 8′ straight cable, and a 4' standard audio cable with a one-button remote and mic for use with mobile devices.
Build & Design
The Samson Z55's are made entirely of plastic, but that doesn't mean that they have a cheap build. Over the past few weeks these have taken a beating from being dropped a few times to being stuffed in a carry-on backpack and they're still good as new. One of the main reasons for this is probably because of how compact they get. Not only is the headband adjustable, but the ear cups rotate a full 90-degrees and they can also flip completely outwards/inwards on their hinges. This allows you to fold them to less than half of their original size in positions and orientations that most other headphones wouldn't be able to withstand.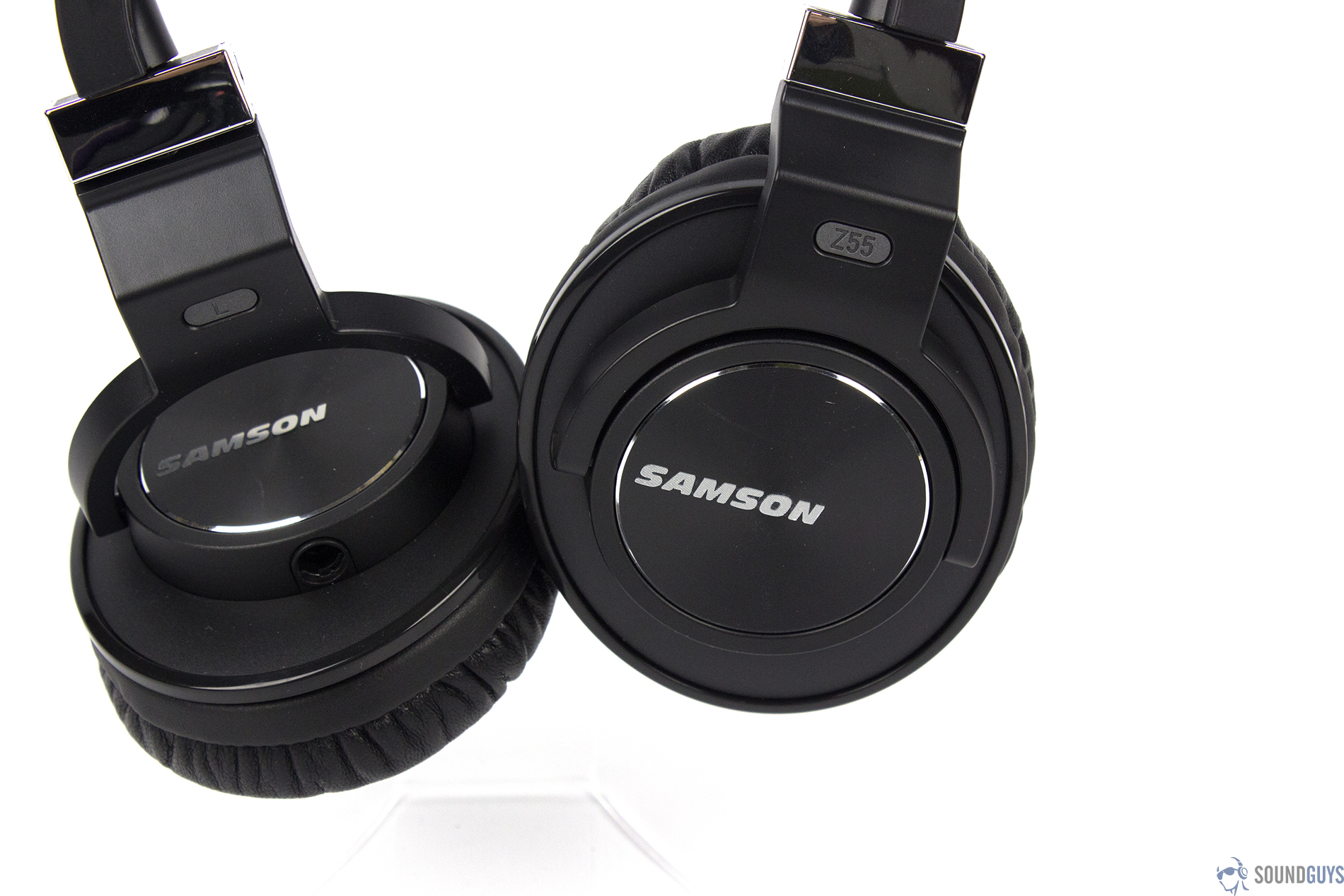 The headband and ear cups don't have memory foam like some other comfortable headphones, but I didn't have any issues with these at all. I used these on a 14 hour flight while watching movies, listening to music, and even sleeping without them ever becoming painful. One thing to take note of is that the audio cable is proprietary so if you have a habit of losing them, you may want to just leave it plugged in. On the plus side, the cable will not be accidentally pulled out thanks to a locking mechanism that requires you to push it in and twist.
Design-wise there really isn't much to these. They come in all-black with silver accents and have a minimal aesthetic overall. There's nothing over-the-top eye catching about these and that's what I appreciate most. There's only a few places that have the Samson branding (the ear cups and the top of the headband), but they're done in a way that almost adds to the design rather than take away from it. They actually remind me a lot of the ATH-M50X headphones in more ways than one, and that's obviously a good thing.
Connection
These headphones come with three different cables, all of which end in 3.5mm connectors. Since these are meant for studio use, they do come with a 1/4" adapter just in case you need to plug into any specialized audio equipment like an interface.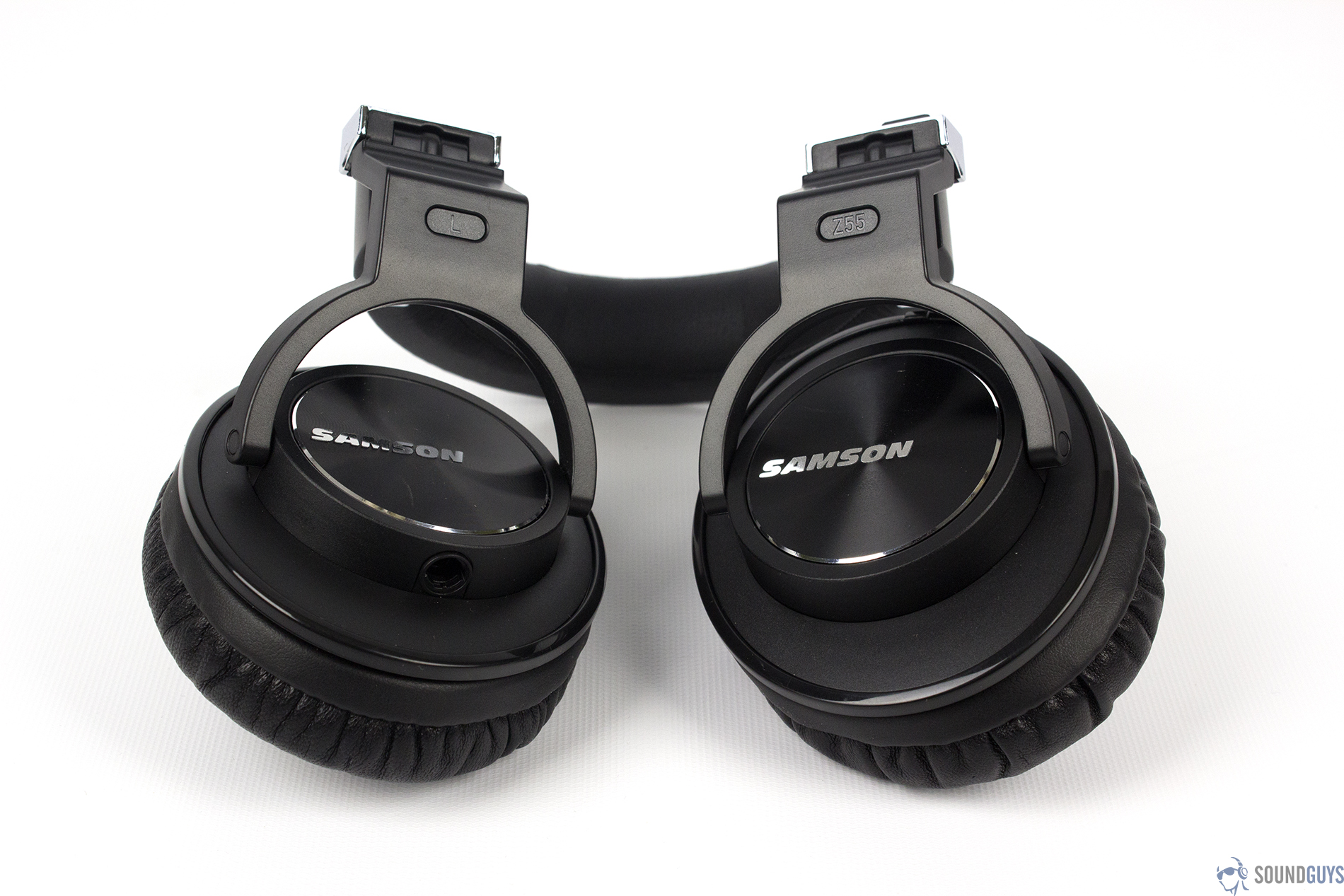 One of the cables has a one button mic and remote that lets you pause/play music, answer and end calls, or skip tracks but that's about it if you're using Android. If you're on iOS there are a few more options available to you. For one, you can also return to previous tracks by triple clicking and you can fast forward or rewind by holding down the button after two or three quick taps.
Sound Quality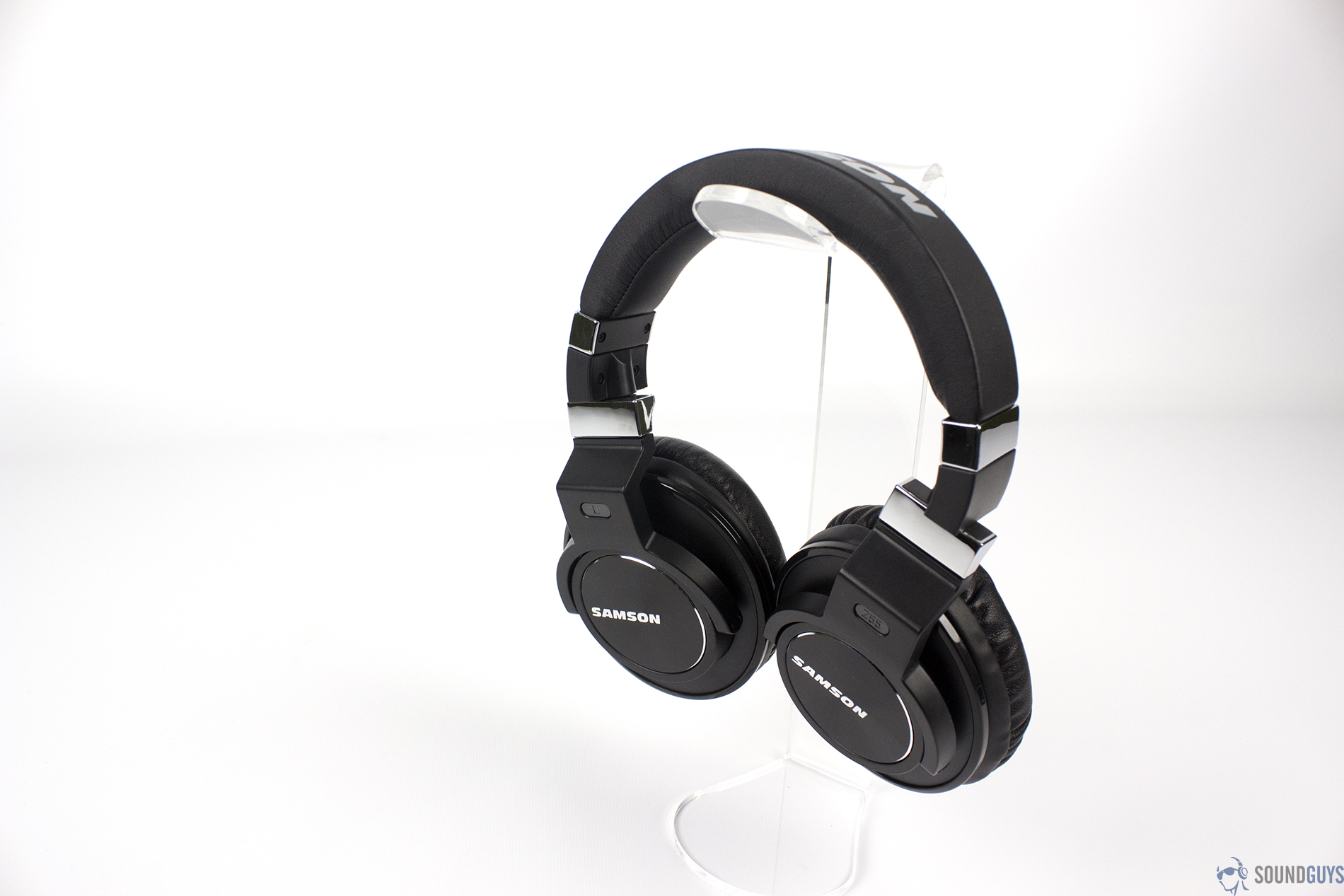 The Z55's are supposed to sound good enough for studio use while also excelling at being used on-the-go thanks to the foldable compact design. We did a lot of testing with them plugged into mobile devices but to really push them we also spent a good amount of time listening to music with them plugged into a computer via an audio interface.
Since they're marketed as reference headphones, you shouldn't expect too much in terms of a powerful low end. These do tend to lean more towards the accurate side, having a good representation of the bass without being too overpowering. The rhythmic bass in "Give life back to music" by Daft Music is easily felt without finding it's way into any of the other frequencies. If you're looking for a bass-heavy pair of cans these aren't for you, but they do have enough "umpf" to make most people happy.
Vocals had a good clarity to them and songs like "Fly Me To The Moon" by Frank Sinatra had a warmth that was really enjoyable. Background instruments did get slightly pushed into the background, but they managed to maintain their detail.
The high end had a little sheen to it but never became painful or piercing. Some of the higher elements did get a little lost in songs with a lot going on, but as long as they don't bother my ears it's not a problem for me.
Conclusion
In the end, the Z55's have a solid build and a great sound but they're not impressive enough to justify the price tag in my opinion. For a significantly lesser price tag you can get something like the ATH-M50x headphones which have a very similar sound and now cost way less since they've been out for a while. It's not that the Z55's aren't worth the money, because they are. It's just that their biggest competition has a smaller price tag and in the world of consumers, price is arguably the most important spec. Still, the M50X's are a little outdated and these can fold down in a way that makes them even smaller than the internets favorite pair of headphones. So if you find yourself mixing audio equally while on-the-go and in the studio, the Z55 headphones might be the perfect compromise for you just because of the space they can save you.