All products featured are independently chosen by us. However, SoundGuys may receive a commission on orders placed through its retail links. See our ethics statement.
Podcast: CES 2019 roundup
This round table discussion of CES 2019 was recorded at the Blue Microphone podcasting suite at Treasure Island.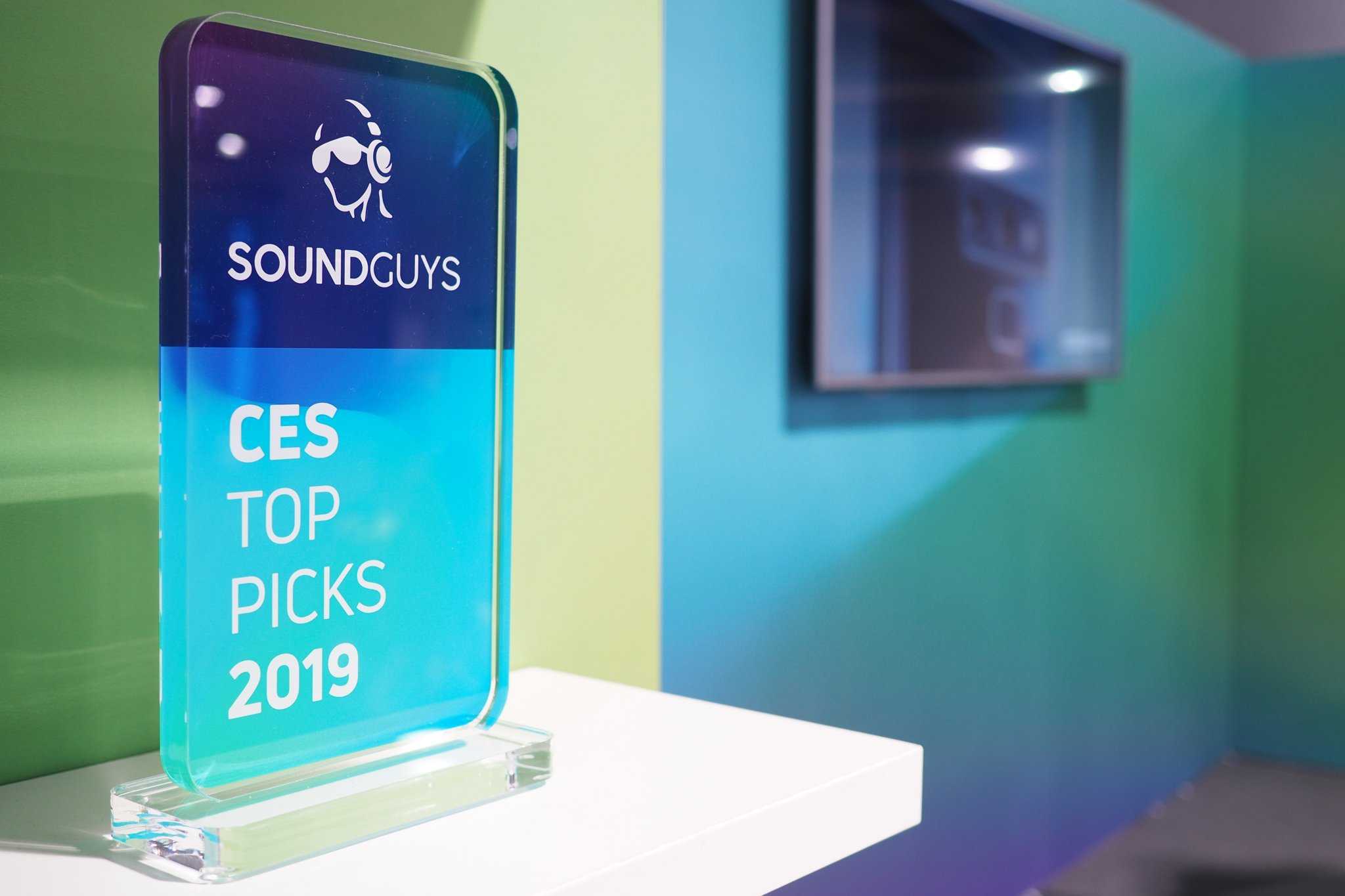 Check out the SoundGuys Podcast on iTunes! This episode "CES 2019 Roundup" can be downloaded here. A full transcript of this podcast is not available. Be sure to subscribe to iTunes for more episodes!
The best of CES 2019 awards included the best audio products we could find on the show floor. There were some old and new names on the list. We explore the MPEG-H audio format. This is an audio recording that can change so much about the sound you're listening to. Move the sound in the space, remove audio channels, and so much more. It's a very exciting technology.
Plus, we saw an innovative new set of headphones from Sol Republic that integrated tile technology. Can't find your headphones? The tech is built in, so you can find your earbud, no matter where they are—very cool stuff.
The JBL Link Bar is a sound bar that contains all the hardware inside it to turn any TV into a smart TV. It integrates Google Assistant, Netflix, Hulu and a number of great technologies built in. Plus, you can add additional hardware, like game consoles and the like, and switch between them all through a sound bar.
We also discuss the death of USB Type-C audio. There were virtually no Type-C headphones to be found anywhere on the show floor. Too soon to call it? We don't think so. It's a great look inside the tech from one of the largest consumer electronics shows in the world.