All products featured are independently chosen by us. However, SoundGuys may receive a commission on orders placed through its retail links. See our ethics statement.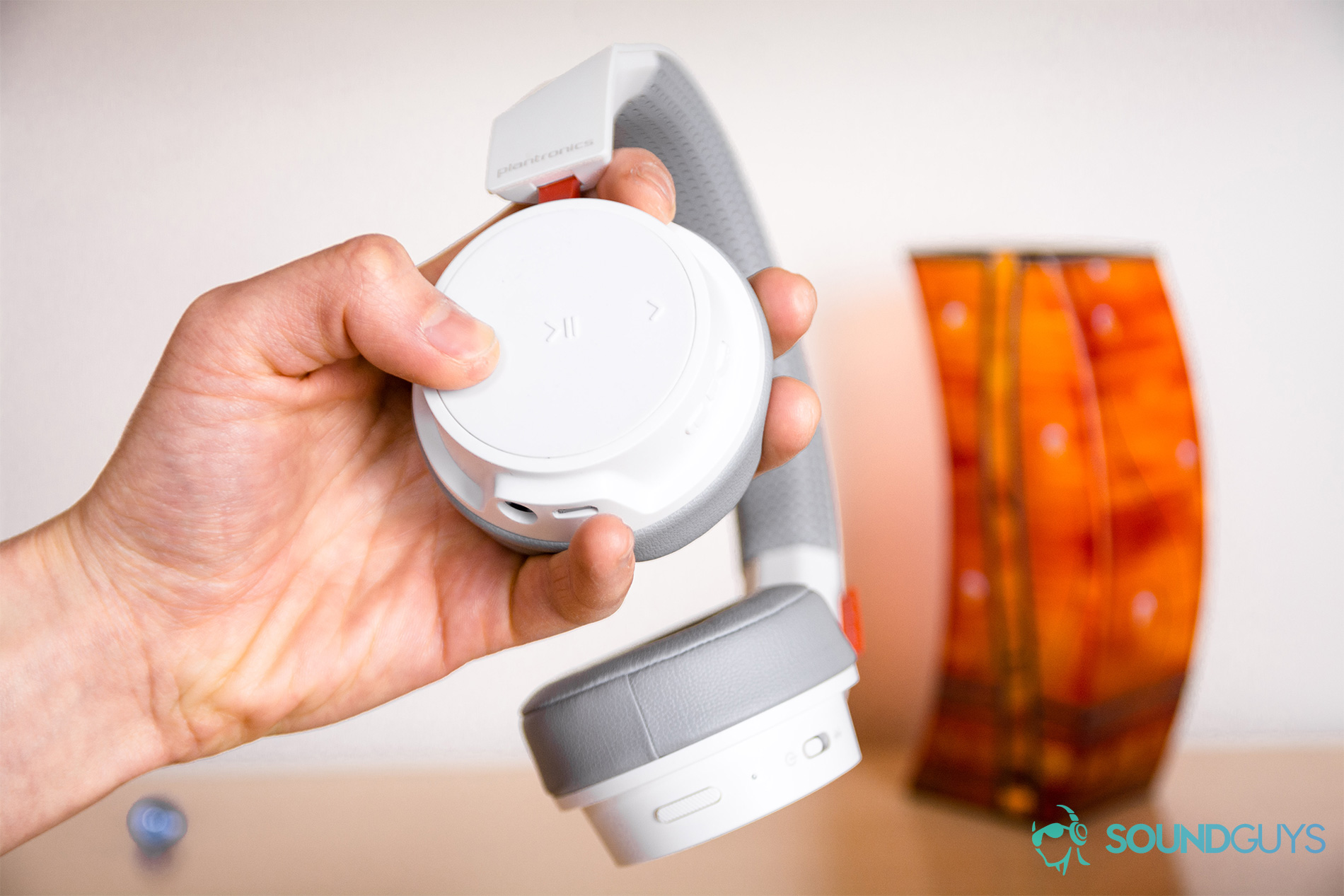 7.4
Plantronics BackBeat 500
The bottom line
The BackBeat 500 are a great budget Bluetooth option for casual listening. But if you need headphone for enthusiast or pro-level editing, keep searching.
Plantronics BackBeat 500
The BackBeat 500 are a great budget Bluetooth option for casual listening. But if you need headphone for enthusiast or pro-level editing, keep searching.
What we like
Compact
Bluetooth MultiConnect
Enjoyable bass and treble
Easy to transport
What we don't like
Not the most comfortable
Under emphasized mids
Materials feel cheap
Rating Metric
Sound Quality
7.2
Bass
7.3
Midrange
7.0
Highs
7.3
Durability / Build Quality
6.2
Value
8.2
Design
7.4
Microphone
7.0
Portability
7.6
Battery Life
8.4
Listening to your gut is good but is occasionally misleading. Apparently, the only thing that my gut is good for is producing excess flora.
Initially, I was put off by the look and feel of the Plantronics BackBeat 500. I was expecting this to be an an easy review. One where I save everyone's time and say, "Meh, look elsewhere." After using these during two flights back from CES, it's apparent that the Plantronics BackBeat 500 bring more than just dessert to the table.
What's Inside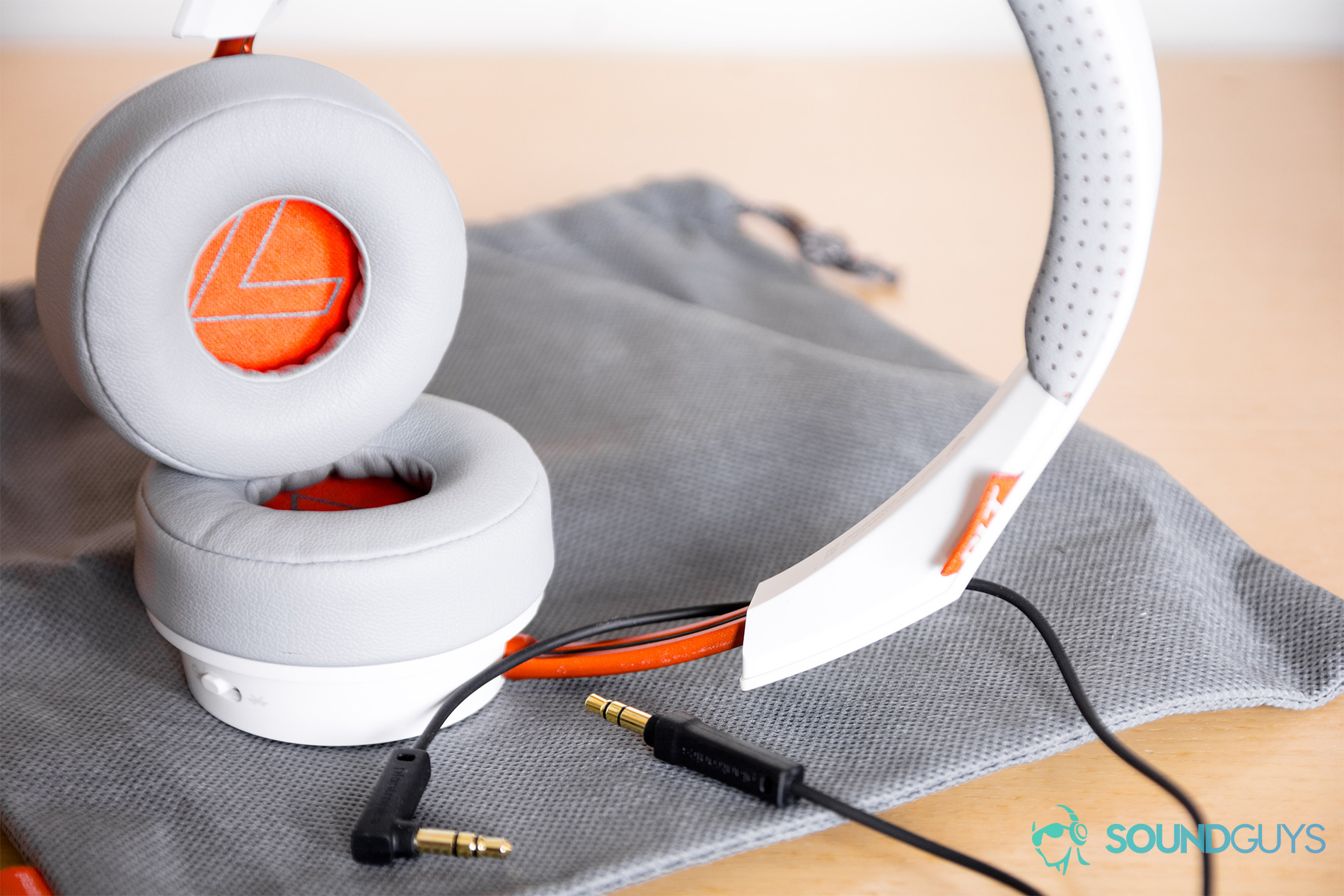 A 3.5mm cable, cloth carrying pouch, and the headphones are included. The bear necessities, the simple bear necessities.
Aside from the headphones, a 3.5 mm cable with reinforced stress relievers, a micro-USB charging cable, and a cloth carrying pouch are included.
Build & Design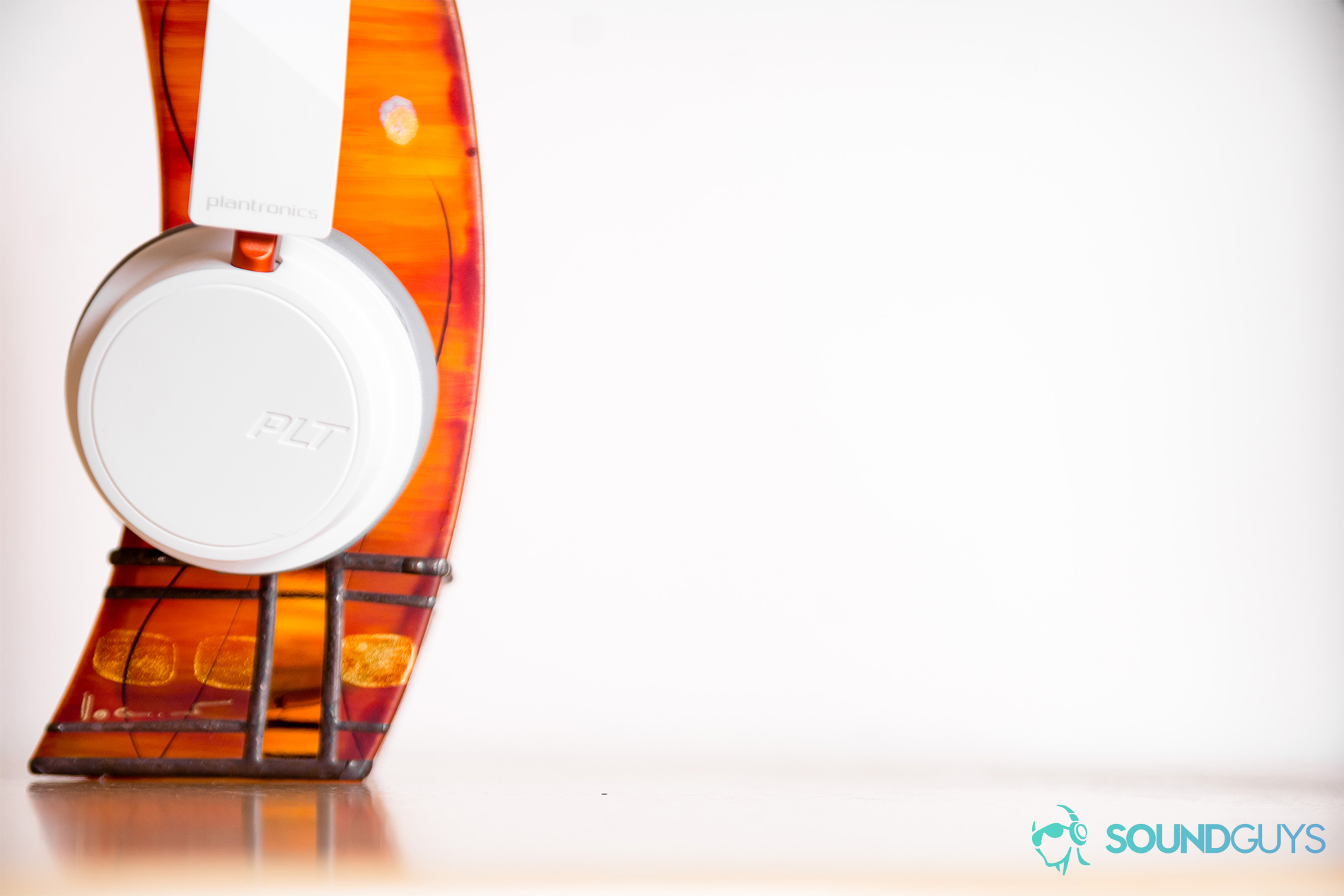 A plastic exterior cheapens the look and feel of the Plantronics BackBeat 500.
Anodized aluminum rails buttress the headband. The rest of the materials feel cheap. A rubberized control panel material (left ear cup) will transform into a perfectly discolored yellow-white in no time. Choosing a matte over a glossy finish, however, is a wise choice. Fingerprints aren't visible and scratches are less likely to occur. The included cable is a nice touch. Though the cord itself is a bit meager, the connectors feel hefty.
Ears of all shapes and sizes will rest comfortably against the memory foam ear pads.
Supra aural designs rarely receive praise for comfort. The BackBeat 500? They too fall short. After rocking these for 30 minutes, the helix becomes a hotbed of pain. Unfortunately, no amount of memory foam padding can assuage the newtons of applied force. The discomfort is hard to look past and if you have glasses, just no.  Thankfully, the headband sits free of pressure points. Plus, the unit is incredibly light. Think the Manny Pacquiao of headphones: featherweight and packs a mean left hook . . . directly to the ear lobes.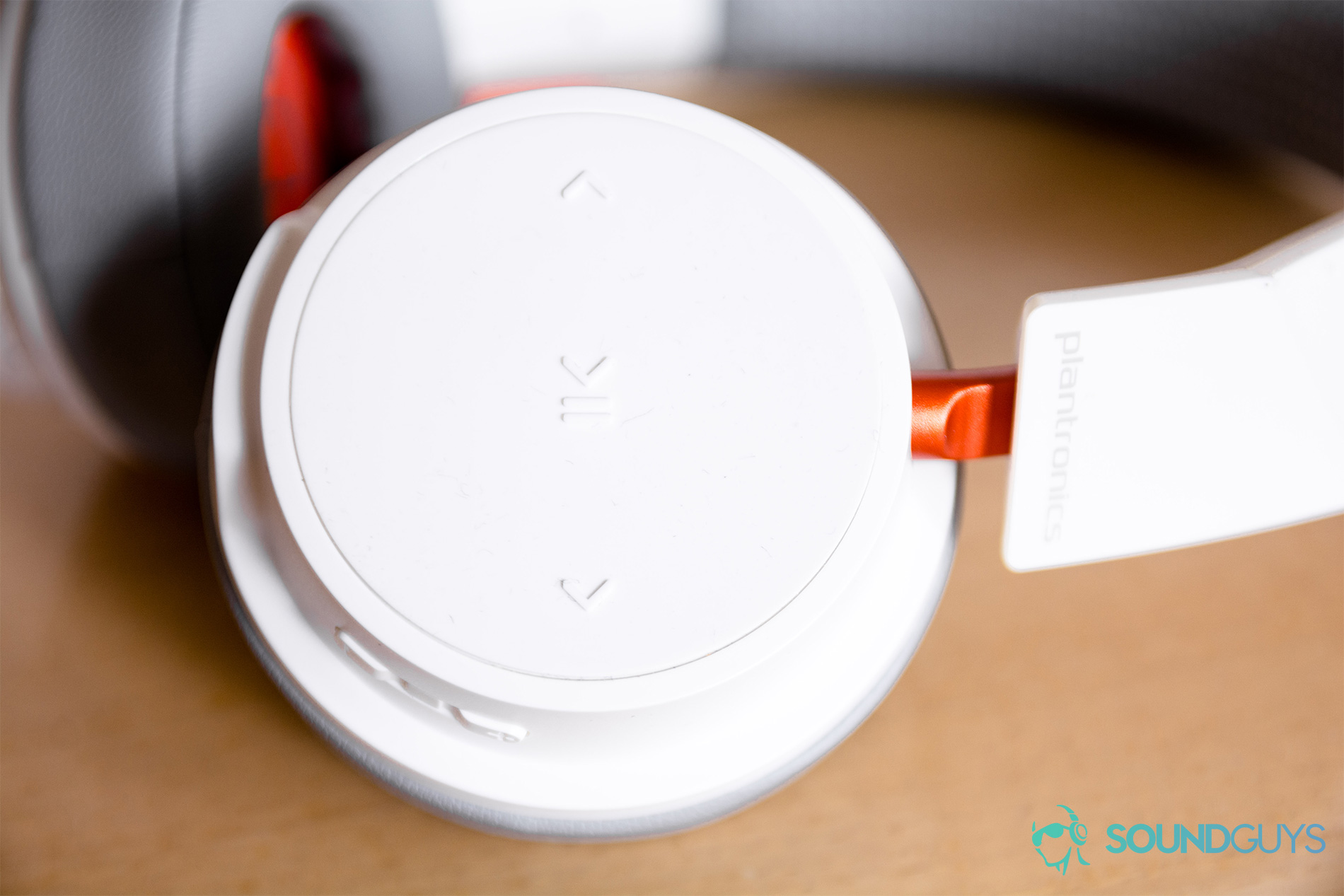 The rotating socket feels fragile, a cause for concern regarding durability.
For $80, it may be asking too much for a palatable design. The round ear cups make for an incongruous pairing with the adjoining angled headband. At first, it looks like two designs were Frankensteined together. On the flip side, functionality is great. Basic playback and volume controls wrap on and around the left ear cup. Housed laterally on the right ear cup are the power and callback switches.
With the ability to fold flat, the Plantronics BackBeat 500 can easily be thrown into a rucksack. Though, the rotating ear cup  joints are tenuous; make sure to place these into a crowded bag with caution. Important to note: The headphones have a sporty look to them, but sporty they are not. Plantronics has stated  that these are not sweat-resistant. In fact, the company advises against using these for any kind of exercise. The FIT model of the BackBeat 500 does include a P2i coating though.
Connectivity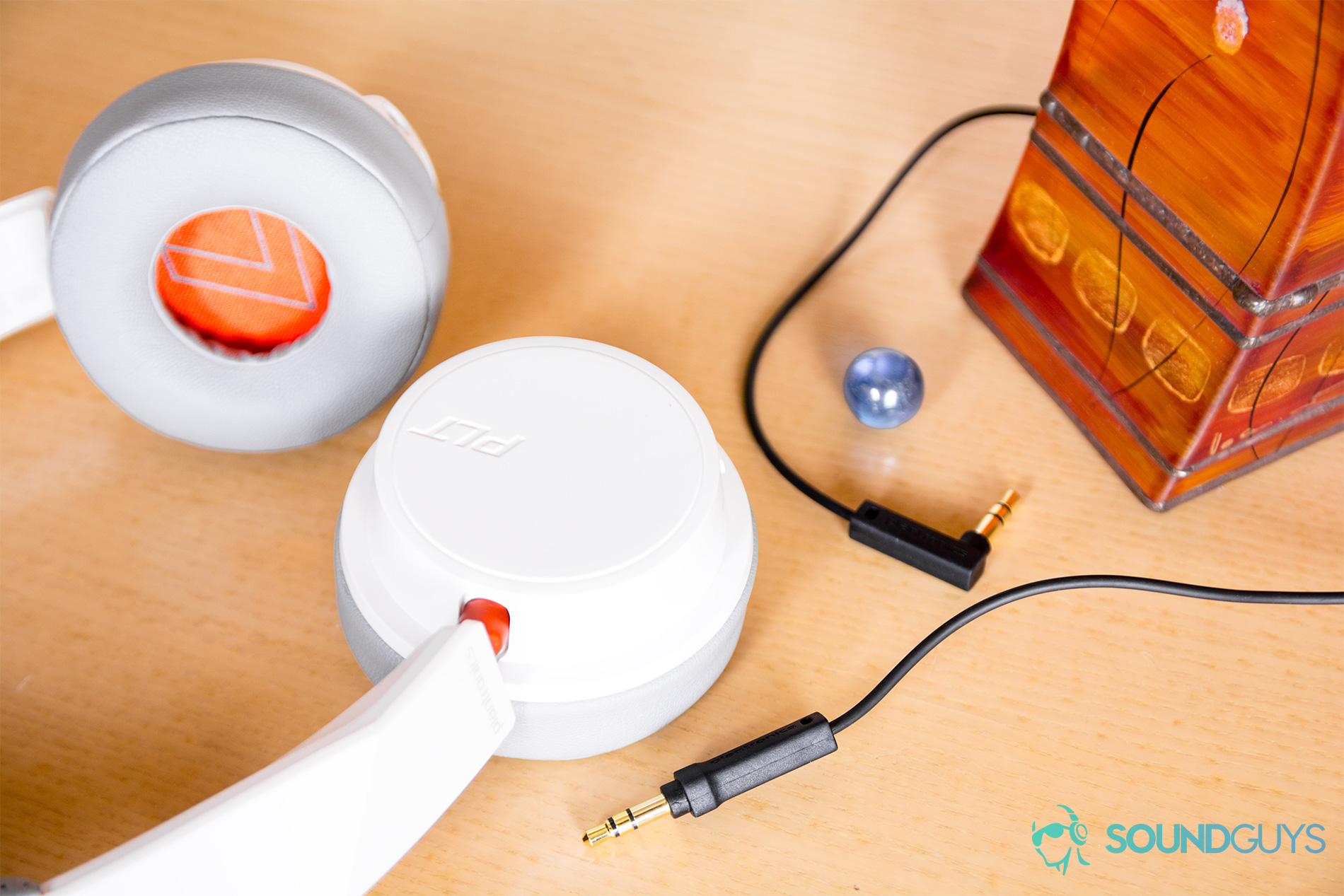 Bluetooth pairing is excellent and the cable is stronger than it looks.
Here's where things get good.
Bluetooth 4.1 and MultiConnect make the Plantronics BackBeat 500 quick to pair. Connection is rarely interrupted and never came to a full-stop while testing. With headphone jacks on the decline, the ability to pair with multiple devices simultaneously has become less of a luxury and more of a necessity. Plantronics uses the typical Bluetooth range up to 10 meters. Though, I did start to experience drops and crackles closer to the seven meter mark.
If the battery depletes, Plantronics provides a backup cable. The cable lacks a mic and remote but does the job of physically linking the headphones to a source device.
Battery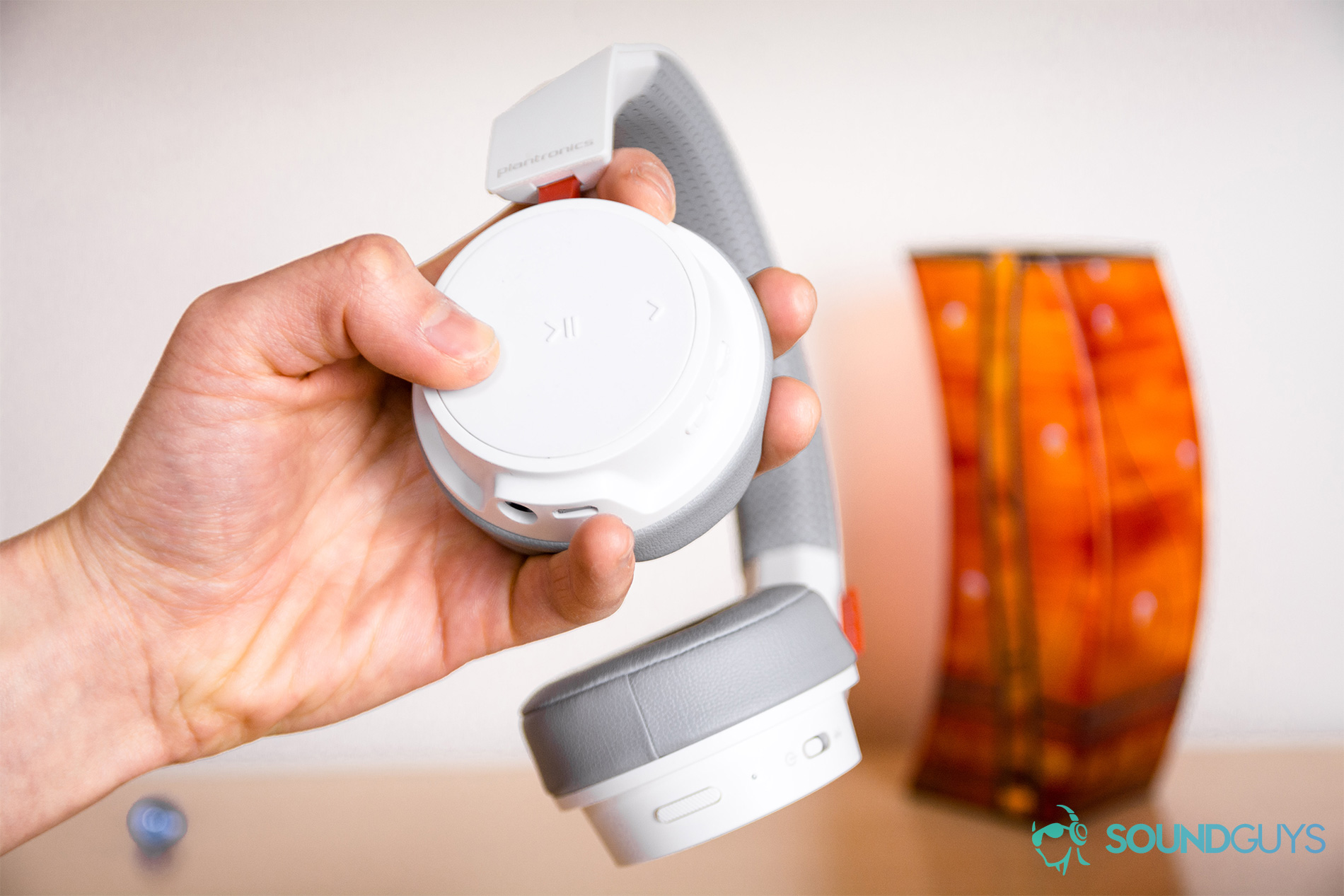 On the rubberized left ear cup, users can control playback options.
Plantronics boasts that the BackBeat 500 are able to function for 18 hours before requiring a recharge. These accompanied me, without fail, during two return flights from Las Vegas to Chicago, with an intermediary stop in Phoenix. I was yet to hear a battery life warning after 12 hours of playback.
It would be nice to see more Bluetooth headphones implementing a USB-C charging method. But in the case of the Plantronics BackBeat 500, the cut corner is a logical one given the affordable pricing. Plus, for how light they are, stamina is impressive.
Sound Quality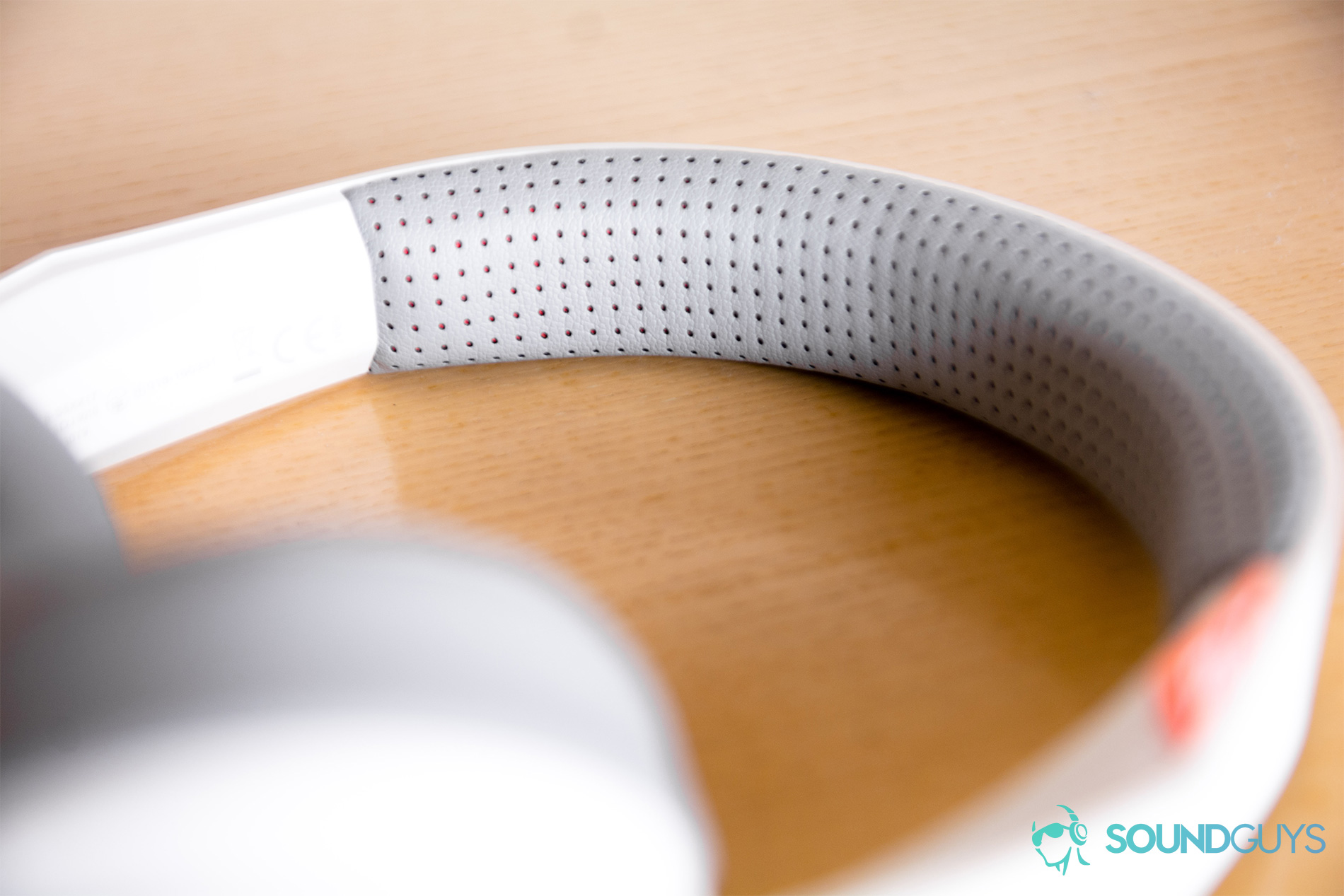 Memory foam lines the headband and ear cups. Though the material is nice, it doesn't actually do much for comfort.
Powered by 40mm drivers, the sound is good for $80. There aren't going to be any socks knocked off by mind-blowing sound quality or bass, but they do everything well. Soundstage is to be expected, enclosed but not claustrophobic.
Regina Spektor's "Fidelity" experiences appropriate low reproduction. The low end receives minor emphasis, without kowtowing to the grossly exaggerated bass flavor of some competitors. During the pre-chorus, it would've been nice to have a bit more emphasis with the lows to better support Spektor's emotion. However, this lack of overemphasis prevents things from getting too messy, and the lows rarely bleed into the mids.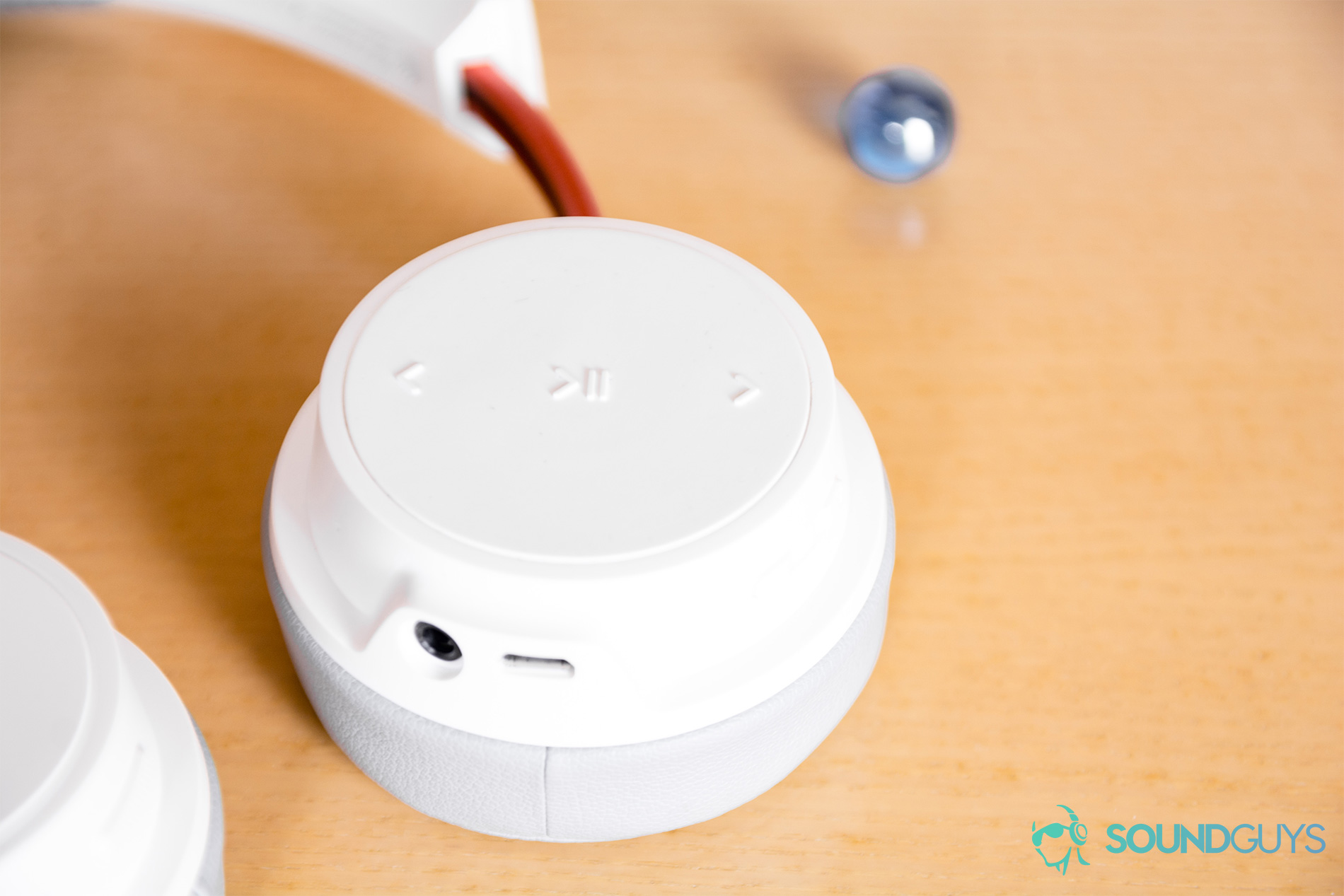 Mids are paid the least attention in the Plantronics BackBeat 500 sound signature.
Vocals take a bit of a hit, in favor of the bass and treble. Spektor's ability to simultaneously convey fragility and strength is lost with the BackBeat 500. During the pre-chorus in "Fidelity," the vocals fall to the wayside in favor of bass rendition. Even during the chorus, Spektor's disappointment and heartbreak is drowned out by overemphasis of the lows. A true loss.
It's neck-in-neck, deciding what receives more attention, the highs or lows. After listening to "Fidelity" on repeat for about 30 minutes, it sounds as if the highs are reproduced more clearly than the lows. The snares are present and quick. They are a pleasure to listen to and were never exaggerated to the point of exhaustion.
Conclusion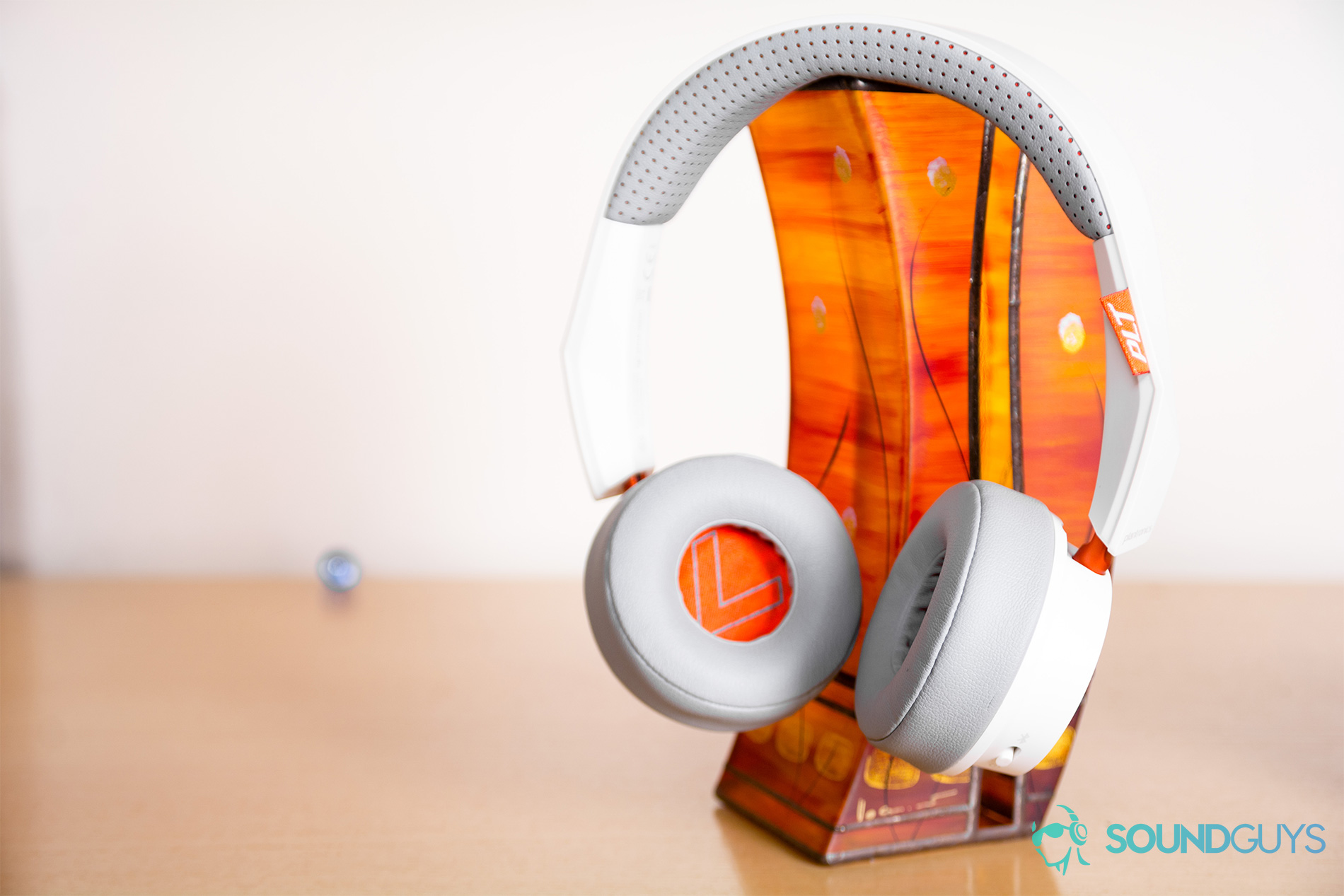 Plantronics' BackBeat 500 pair quickly and are equipped with a lithium polymer battery for 18 hours of playback.
There are shortcomings to the Plantronics BackBeat 500, sure. For me? I don't expect that I'll grow to admire, rather than admonish, the aesthetic any time soon. But for the consumer who just wants a pair of Bluetooth headphones for short stints, say a quick train ride, these are a fantastic option at an affordable price. That said, if you plan to watch movies with these, keep looking. I'd recommend the Audio Technica ATH-M40X for a similar price or the Photive BTH3 ANC headphones for half the price.