All products featured are independently chosen by us. However, SoundGuys may receive a commission on orders placed through its retail links. See our ethics statement.
Pioneer announce the premium SE Master1 headphones
The best of the best costs money and Pioneer makes this very clear with their new premium high-res headphone, the SE Master1.
If you're looking for a pair of headphones and money is of no concern, then you might want to check out the new SE Master1 headphones by Pioneer. The company says that they have been meticulously designing every aspect of them for the past 5 years, and they're finally ready to be released. Though you might have to dip deep into your savings as they will retail for about $2600.
Pioneer has partnered with another audio company Onkyo (who seems to be all about making friends lately) in order to achieve the most premium of premium headphones. Each pair is hand crafted in Japan and they use the world's first aluminum diaphragm in order to create sound. It's only 25µ thick and coated in a special ceramic that improves performance by increasing the rigidity. The edges of the diaphragm are also textured which helps to funnel sound, minimizing distortion.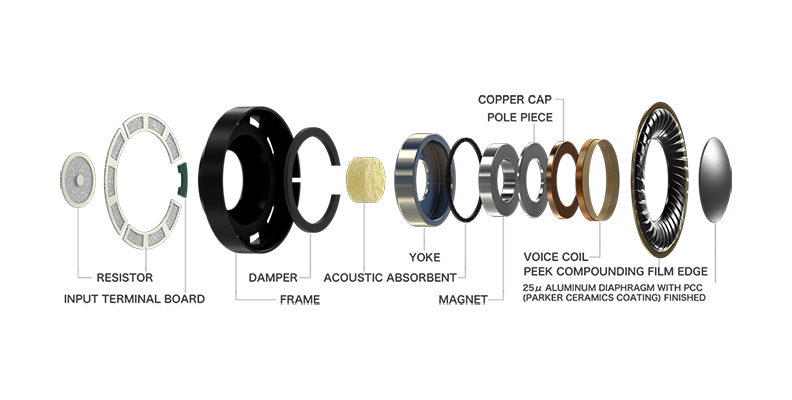 Like any self respecting pair of high-res headphones, these have a very wide frequency range. Standard high-res headphones require a minimum of 40kHz on the high end, and the SE Master1 headphones use 50mm drivers that more than double that requirement topping out at 85kHz. If you're more interested in the lows you're equally covered as these start out way down at 5Hz. Whether or not humans can physically hear frequencies that high or that low is an argument for another day, but it's good to know that the hardwood is at least capable. To further enhance the sound quality, Pioneer also uses a cloth wrapped audio cable that ends in an MMCX connector so no worries there.
Every part of the SE Master1's were carefully designed to reduce distortion and any unwanted noise, so if you're on the search for headphones that are acoustically perfect these might be them. Now all you have to do is get your high-res audio file library in order.