All products featured are independently chosen by us. However, SoundGuys may receive a commission on orders placed through its retail links. See our ethics statement.
New Jaybird Freedom and X3 in-ears remember your EQ preferences
Jaybird announced two new pairs of in-ears at CES: the Jaybird Freedom and Jaybird X3 earbuds.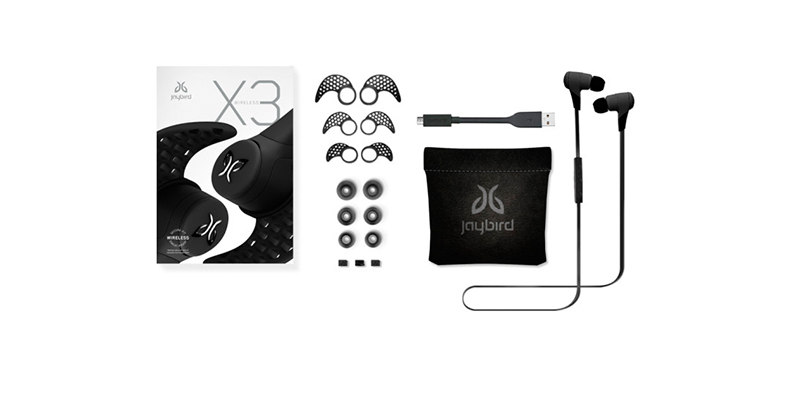 Jaybird has been on top of the world when it comes to fitness headphones in the past few years. Their original Bluebuds X were a fan favorite and in our full review, the X2 was even better. Not by much, but enough to be declared the winner when we pinned them against each other. At CES the company announced a refreshed version of those headphones dubbed the X3s and an entirely new pair of in-ears with a not-so-new name called the Freedom earbuds.
Jaybird Freedom
Based on the success Jaybird has had with the X2, it could be assumed that the newer X3s would be the better of the two new 'buds but that might not be the case. The Jaybird Freedoms have a metal design that Jaybird says, "Combines fashion and sport into the smallest and most elegant wireless we've ever designed." Naturally, these are sweatproof allowing the user to wear them whether you are at work or in the gym. They have Bluetooth 4.0 and a battery life estimated at only 4 hours.
That said, they come with a charging clip that adds another 4 hours so you can really get a solid 8 hours out of these if you need to. This is kind of unique in that if you're just doing a quick workout where you won't need 8 full hours, you can opt to just leave the charging clip and lighten your load. The Freedom earbuds can be expected some time in Q2 for $199 in 5 colors: carbon (black), blaze (red), ocean (blue), gold, and blush (rose gold).
Jaybird X3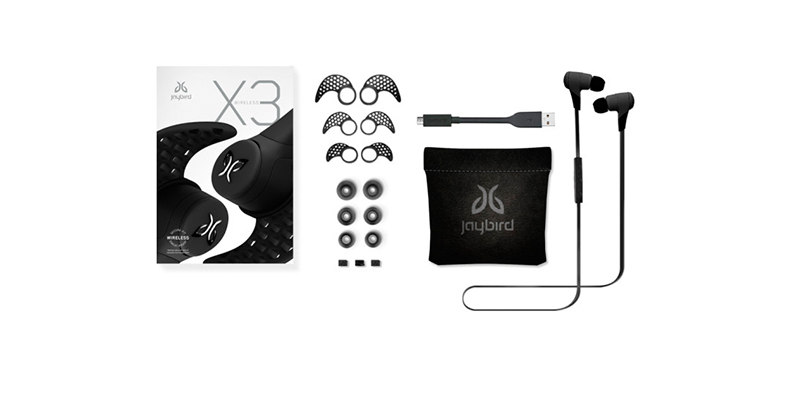 For a small price, you get a lot.
The other pair of 'buds announced are the X3s, which have a hard act to follow being the updated version of the X2. These come with Jaybirds SignalPlus antenna which we saw in the X2s and enhance playback by avoiding skipping. One noticeable upgrade is that the X3s come with Bluetooth 4.0 as well. Jaybird has long stated that there are no audio benefits to Bluetooth versions above 2.1 (which is why the X2s were v. 2.1), so it's weird to see them decide now to upgrade. But better safe than sorry right? As is the case with pervious versions, the X3s are sweatproof as well and have the signature ear wings that help keep them from falling out of your ear.
One downside to the X3s over the previous version is battery life, which took a hit and dropped from 8 hours of constant playback to around 7. It's still not terrible and most people shouldn't have a problem, but anytime battery life goes down instead of up it isn't a good thing. The X3s will be available sometime in Q3 for $149 in blackout, alpha (green), road rash (red), dune (tan), and surf (blue).
Both of these headphones have in-line mics and control modules, but one of the biggest features in both of these headphones is actually the companion app. We don't normally see software touted as a feature of headphones, but Jaybird says that the Jaybird MySound app (available for both Android and iOS) will extend functionality for both sets of earbuds by allowing you to customize EQ settings to your liking. Where this feature differs from others is that the sound profiles are then saved in the hardware of the headphones themselves, so if you switch between devices you won't have to re-do your sound profile.