All products featured are independently chosen by us. However, SoundGuys may receive a commission on orders placed through its retail links. See our ethics statement.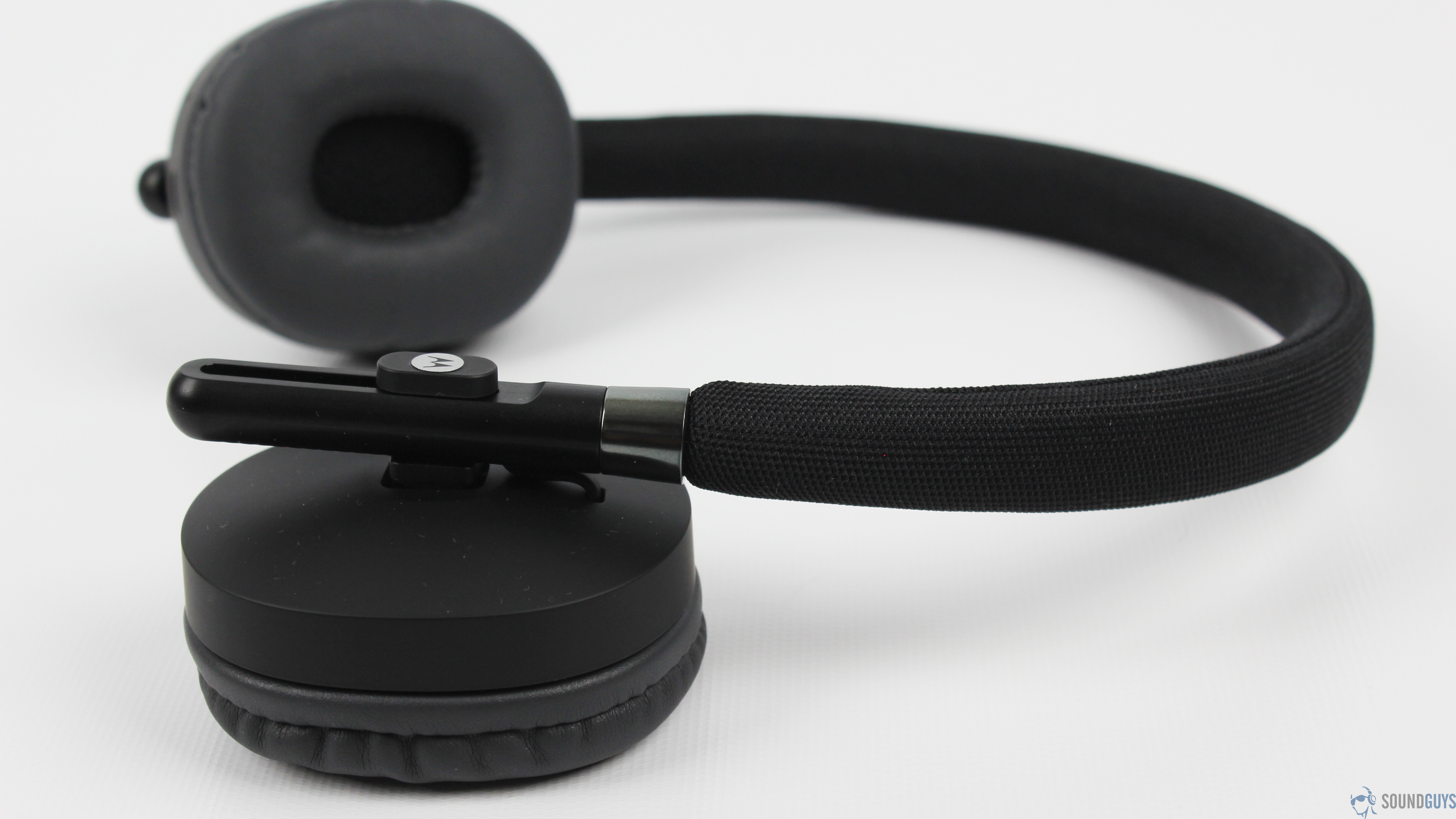 The bottom line
If you need a portable pair of headphones with an emphasis on vocal clarity, these are perfect for you.
If you need a portable pair of headphones with an emphasis on vocal clarity, these are perfect for you.
What we like
Long battery life
Great Bluetooth connection
Very lightweight
Sleek design
What we don't like
Build quality
Average sound
Rating Metric
Sound Quality
7.9
Bass
6.9
Midrange
8.7
Highs
8.0
Durability / Build Quality
7.2
Value
9.0
Design
8.7
Microphone
8.5
Portability
9.0
Battery Life
9.2
Motorola has been getting a lot of attention lately for releasing a couple of new smartphones, but that wasn't all that was announced. They also unveiled two pairs of Bluetooth headphones: the Moto Surround and the Moto Pulse. Today we're taking a look at the latter one to see if $60 can get you a solid pair of on-ear Bluetooth headphones.
What's in the box?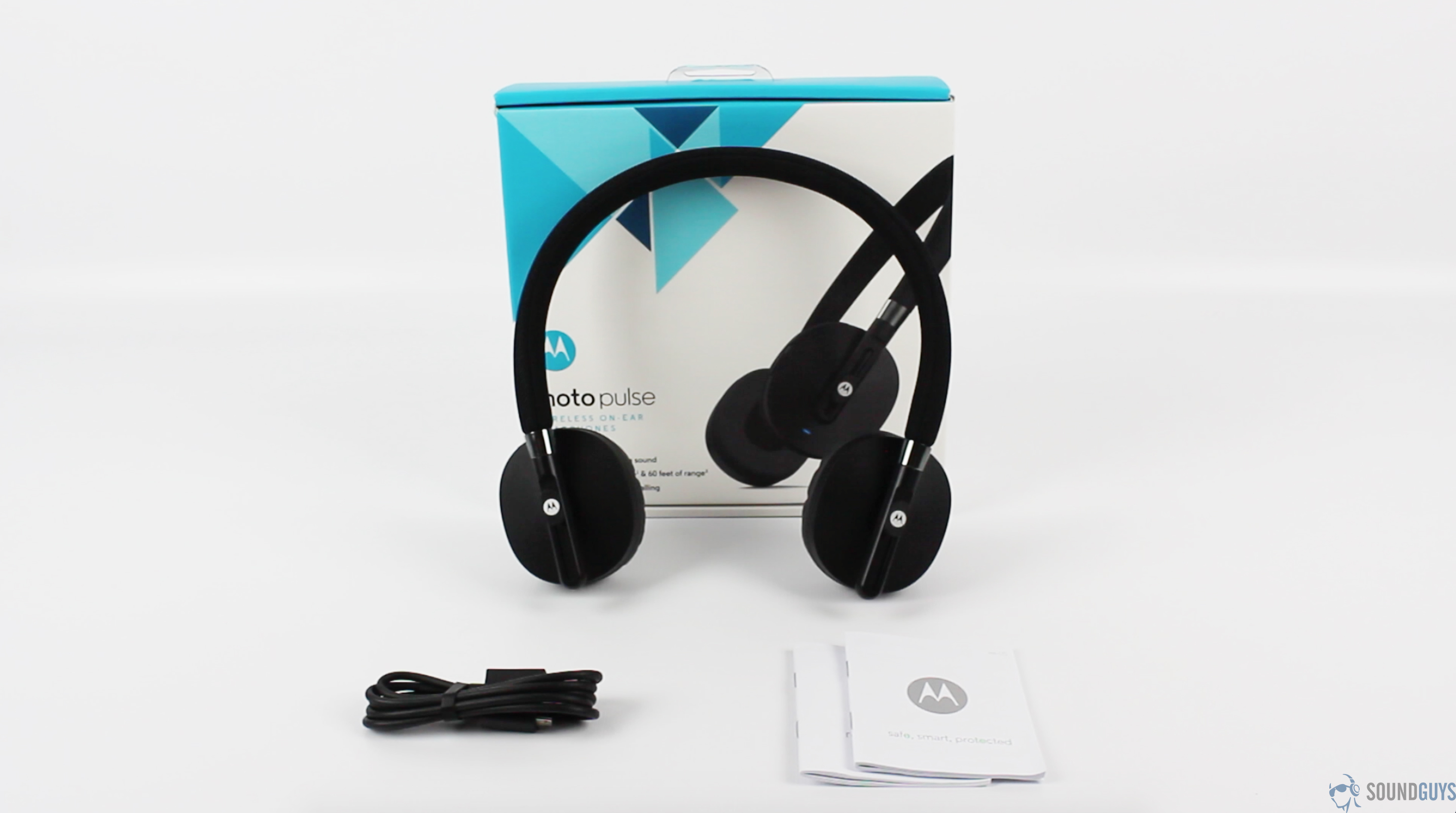 This was probably one of the most minimal unboxings I've ever done. Though Motorola did a good job with the design of the box, there wasn't much to put into it. Opening it up you'll get the headphones, a micro-USB charging cable, and warranty information. That's it. They don't even include a charging block but I guess they assume everyone has a few lying around nowadays anyway.
Build & Design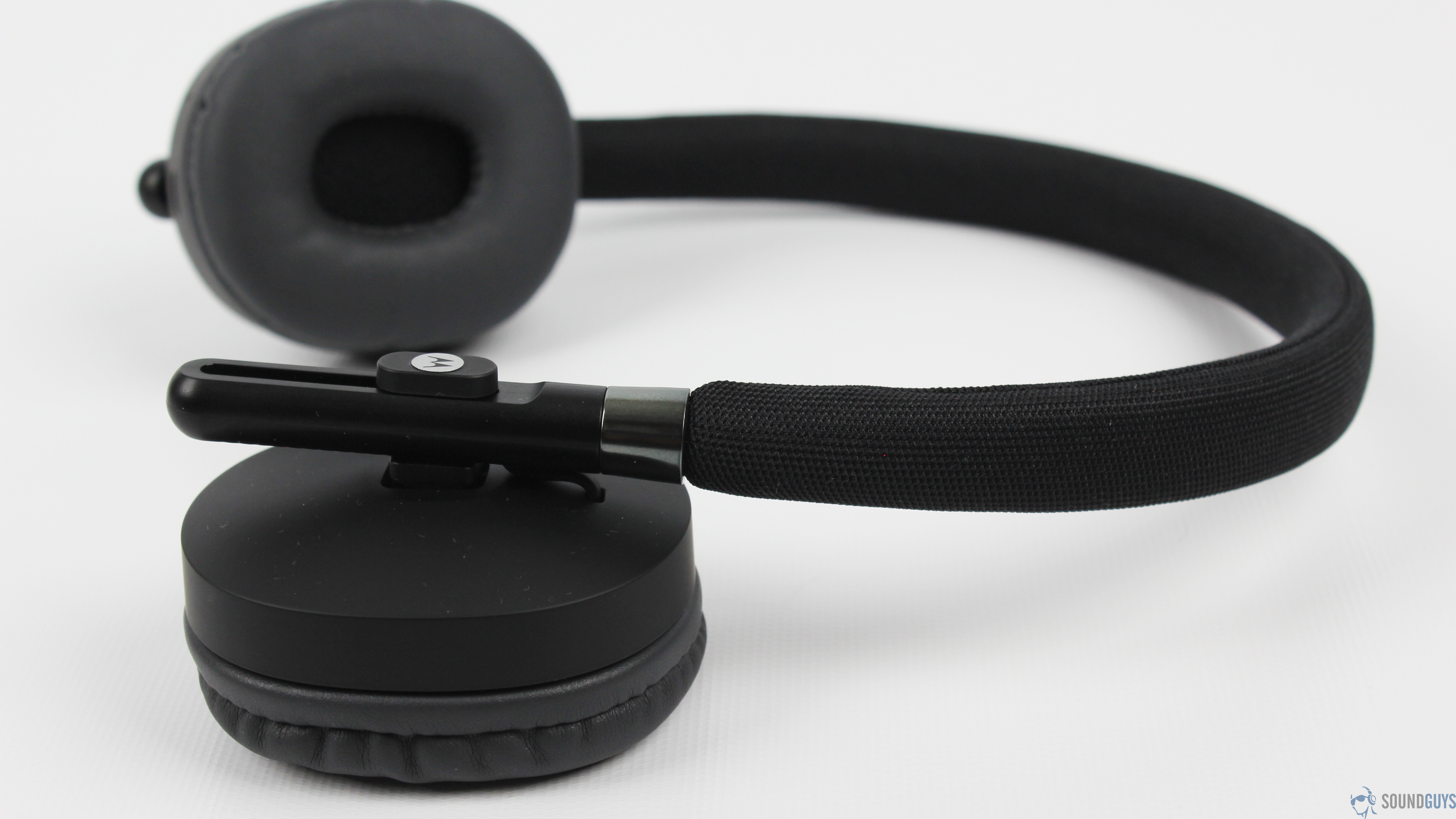 Hate the build, love the design. That summarizes the Moto Pulse in a sentence for me. They feel flimsy and though these are primarily for people on-the-go I don't feel safe throwing them in a bag full of schoolbooks and other things. On the bright side though the ear cups do swivel outward a full 90 degrees so letting them dangle on your neck isn't uncomfortable at all and probably a little safer for the headphones as well. On top of that they're really light and I barely noticed them on my head.
The padding on the ear cups are made of a plastic and, though I admit they do feel comfortable, they just look a little cheap. Design-wise, the best part of the Pulse has to be the fabric covered headband which gives it just enough padding to be comfortable but not too much that it makes them big and bulky. We're looking at the black model here, but they also come in white if you prefer though I feel like white would get dirty way quicker because of the materials used. On the right ear cup is where yo'll find all of the Bluetooth controls but I found it really annoying to get them to stay on my head so here's a pro-tip: wear them backwards. I found these way easier to wear when I put the "right" ear cup on my left ear.
Connectivity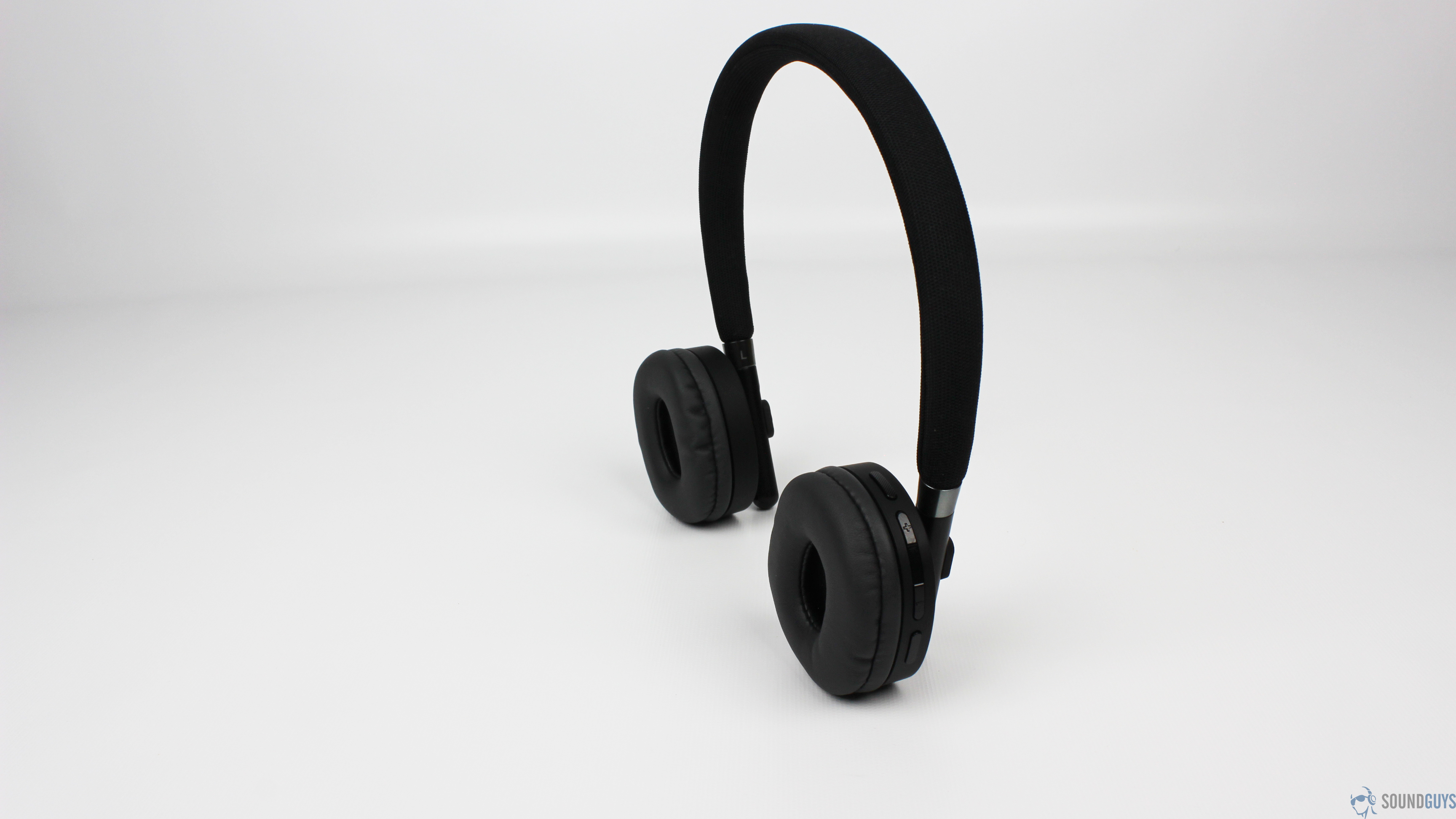 The Pulse are a Bluetooth pair of headphones, and that's it. If your source device is not Bluetooth compatible these are pretty much useless to you. It would've been nice to at least see a 3.5mm input jack for that occasion, but I guess that's not the crowd Motorola was aiming for. The Pulse have Bluetooth 4.1 and claim to have a range of 60 feet and we were surprised to find that they weren't exaggerating. The range on these is huge and even at the fringes of 60 feet it only skipped two or three times.
Battery Life
Motorola also claims a battery life of 18 hours and we got 17 hours in one run 18.5 in another. Pretty incredible considering how small the ear cups are I'm not sure where they stuffed the battery.
Sound Quality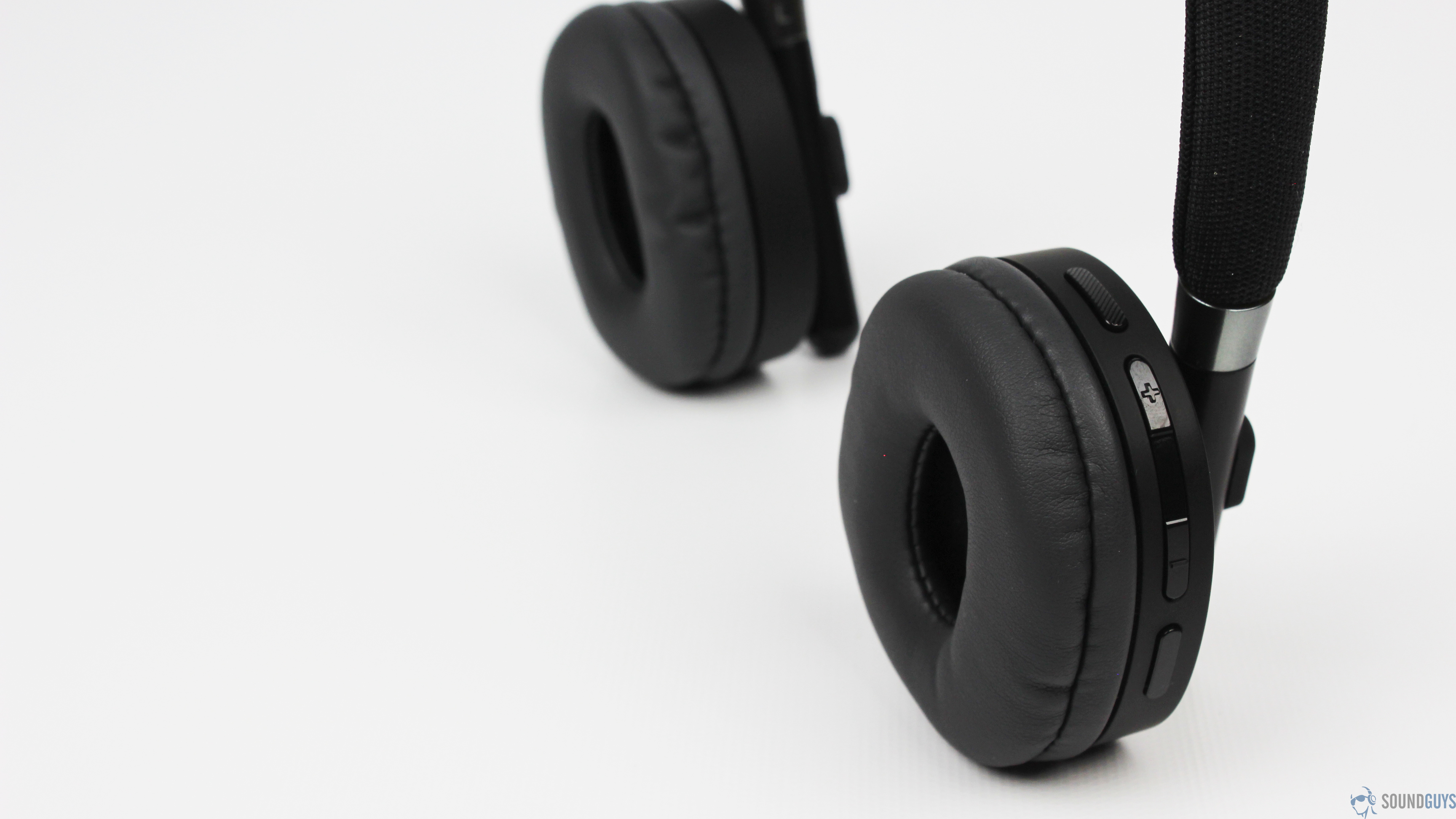 Lows
The lows aren't too aggressive, but that's mainly because they're barely present. That's not to say it isn't there, but they don't really add too much to the track. A good example is 'Driving Ms. Daisy' by Logic where the thumping bass kicks can be heard, but aren't felt. If you're a bass head these definitely aren't for you.
Mids
The mids are a little forward giving vocals the extra push they need to be heard clearly over the rest of the song. The lyrics of 'Famous Last Words' by My Chemical Romance were clearly distinguishable over the guitars and drums. Motorola clearly made the mids a priority and it's what makes these a good option for people on-the-go who put more importance on hearing the words of the artist.
Highs
The Moto Pulse did a good job at tapering off the highs just south of harshness. It's not exactly the cleanest quality but it doesn't sound bad necessarily. In 'Hinnom, TX' by Bon Iver, the synths that usually cause me to sometimes cringe a little bit were completely enjoyable.
Conclusion
If you're looking for a good pair of Bluetooth headphones at a cheap price, the Motorola Pulse are a good choice. Don't expect to hear every little detail as that's not really the purpose of these headphones, rather they're made for the person who simply needs music while going about their day. In that sense I found these to be very enjoyable and if they were maybe $10 or $20 cheaper they'd be a steal.
Still, at only $60 they're not a pair of headphones that will break the bank. It might not make any sense, but these are pretty much my new favorite pair of headphones that don't sound great. The sound is good enough for most of what I listen to and they do everything else so well that I find myself instinctively reaching for them before I leave the house.