All products featured are independently chosen by us. However, SoundGuys may receive a commission on orders placed through its retail links. See our ethics statement.
Master and Dynamic announce new Palladium ME05's 
If you weren't a fan of the Master and Dynamic brass colored ME05's, check out their new paint job.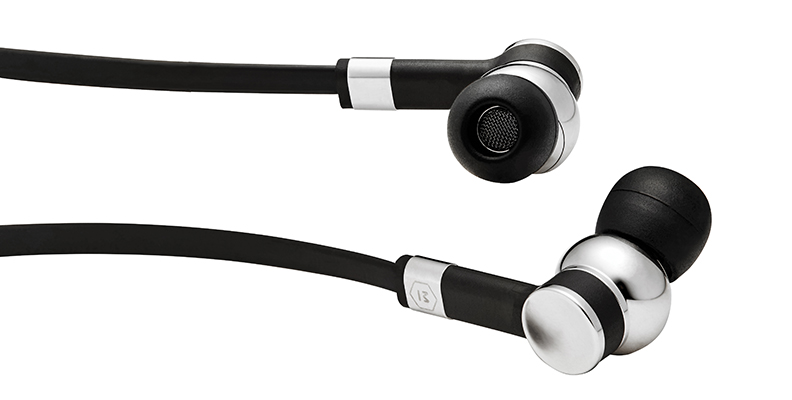 We recently took a look at not one, but two pairs of headphones by the New York based audio company Master & Dynamic. One of them being the ME05 brass-colored in-ears. In that review we weren't sure that many people were going to enjoy the brass color and, though we don't take (full) responsibility for this, the company has now decided to add a new color option. The ME05 in-ears can now also be purchased in Palladium, a shiny silver with black accents.
They're still made of brass, but now they're plated with palladium as well.
Master and Dynamic are no stranger to announcing new colors for their products. They seem to have caught on to the fact that headphones are becoming as much a fashion statement as they are a piece of tech, and are doing a good job capitalizing on that. The 'buds have 8mm drivers that push a sound that impressed us in the full review. Thankfully, the audio cable is also tangle resistant so you own't have a problem hastily throwing these in a big or shoving them in your pocket (though we recommend using the included carrying case for this). On that cable is an iOS compatible 3-button remote that lets you control music playback and a separate mic for increased clarity.
Even though these are now with two kinds of metal instead of one, they're still surprisingly lightweight at only 23g. Unlike some other brands we know (looking at you Bose), the ME05's come with some handy accessories for your new earbuds. Included is a polishing cloth, small carrying case, cable clip, acoustic filters, four different sizes of ear tips, and even a leader storage box for when you're not using them.
If you liked the ME05's on paper but weren't a fan of the brass color, make sure to give these a look. They cost the same as the previous version at $199 and though that isn't exactly cheap, you do get a high quality pair of in-ears in return.