All products featured are independently chosen by us. However, SoundGuys may receive a commission on orders placed through its retail links. See our ethics statement.
Ultimate Ears adds 'Safe Haven Edition' to the UE Boom line-up
UE has partnered up with artist Greg 'Craola' Simkins for this limited edition UE Boom. Only 200 were made so if you're interested grab yours soon.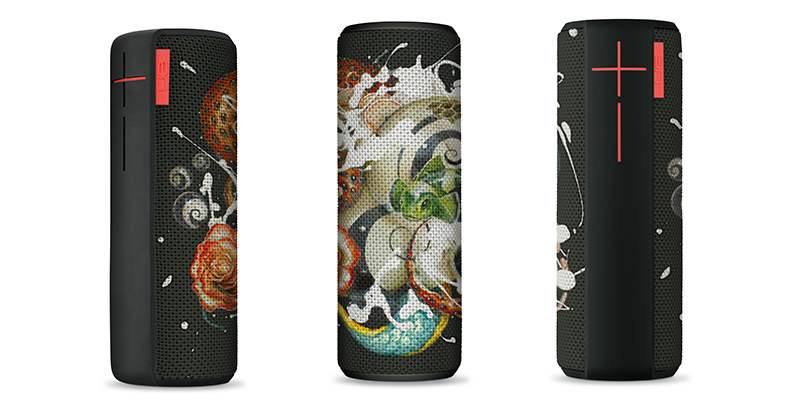 Upon realizing how many people liked their Bluetooth speaker, Ultimate Ears came out with numerous colors and alternative designs for their UE Boom Bluetooth speaker. Today they announced that they have partnered with artist Greg 'Craola' Simkins for the sixth edition of the fan favorite dubbed the Safe Haven Edition UE Boom.
Greg Simkins is known for mashing his favorite childhood characters with pop culture references in vivid landscapes. His style is dark and macabre but is a form of modern surrealism, which leads to some amazing eye-catching works of art. Some of his work was even used in video games like Tony Hawk and Spiderman when he was with Activision. If you recently purchased a UE Boom don't freak out just yet as the sixth edition is literally the same speaker.
There were no upgrades to sound quality or connectivity or anything technical for that mater. Most importantly, it remains weather resistant with the same plasma coating that repels water and stains and even has the same battery life as previous editions. The only difference from previous editions of the UE Boom is the artwork on the speaker itself. The design almost looks like a modern take on the Japanese Irezumi style of tattoos and I personally appreciate the new design, but besides that the internals are exactly the same. To learn more about the features and specs of the speaker be sure to check out the full review by Kris Wouk.
The Safe Haven edition of the UE Boom is a limited edition and as such only 200 were made. They are available right now for $200 exclusively through the UE website so if you're interested grab yours quickly before they sell out.