All products featured are independently chosen by us. However, SoundGuys may receive a commission on orders placed through its retail links. See our ethics statement.
Klipsch throws hat in true wireless ring at CES 2019
CES is going to be fun.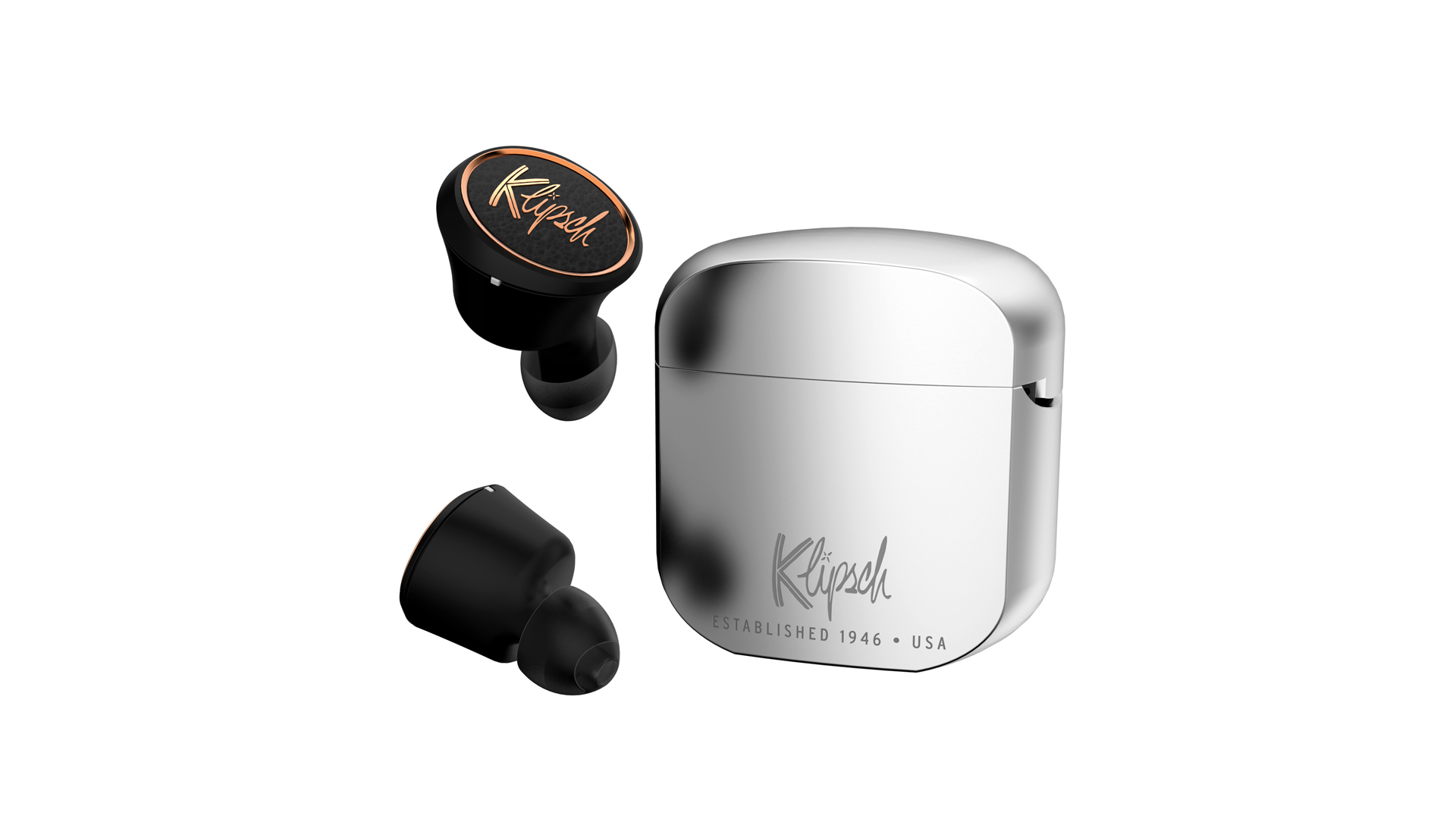 Every year Klipsch has a fairly strong presence at the Consumer Electronics Show (CES) in Las Vegas, but this year the company might be outdoing itself with new Heritage speakers, five new soundbars, and a new line of in-ears including their first pair of true wireless earbuds.
Klipsch T5 in-ears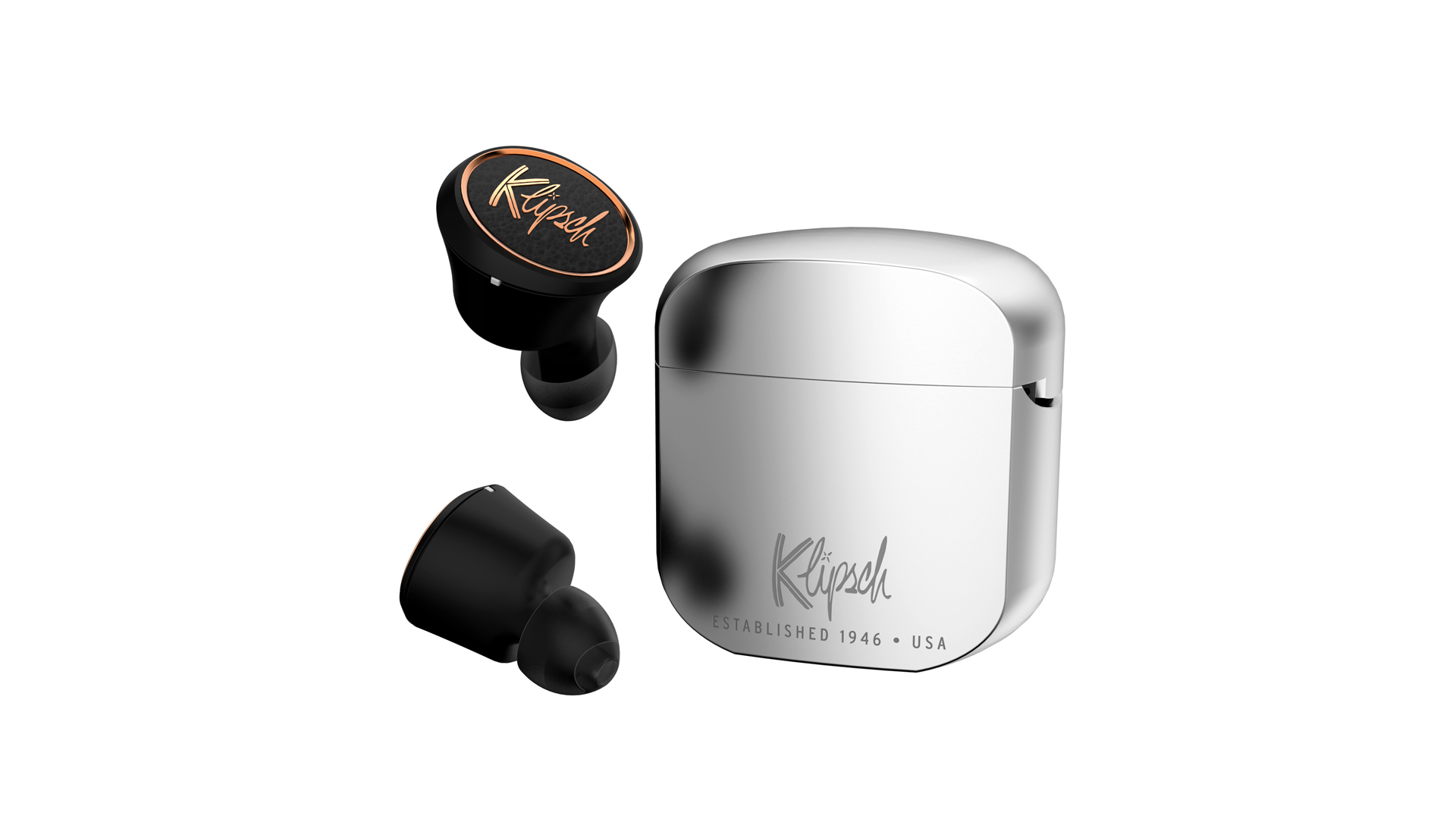 The T5 true wireless earbuds announced for CES 2019 are the first from Klipsch
The T5 earbuds stand out from the pack thanks to a nifty charging case that has a similar design to a classic Zippo lighter, which is nice since most manufacturers have been leaning towards plastic —which isn't the most impressive material. We'll have to wait and see for ourselves if they check all the boxes for what we look for in true wireless earbuds, but they look promising. Pricing for these earbuds is set to vary between $59 and $199, but more specific details are unknown at the time of this post. If these sound like something you'd be interested in, then make sure to keep an eye out for them when they release in early spring 2019.
There are four new models in the new the Klipsch T5 line, each sporting the patented oval ear tips that Klipsch claims provide excellent isolation and comfort which is good news for bass lovers as a bad seal can wreak havoc on your low end. If you're not yet interested in true wireless earbuds, there are going to be three other versions of the T5, including an active version, professional version, and a wired version.
Heritage Wireless speakers
Klipsch might have some great headphones, but the company is known for its speakers. While there are no images just yet of the new speakers, it's safe to assume they'll have the same design language as the models currently available. This means plenty of wood and some classic brass accents. That said, one of the new speakers is called The Three and is supposed to debut with a new finish. While we'll have to wait for the show floor to see exactly what that means, it's exciting that Klipsch is continuing to make its classic speaker compatible with modern tech. Depending on the model, these will range from $149 – $499 and will also be available for purchase in the spring of 2019.
Sound bars
Last but not least, Klipsch also announced five brand new sound bars that will be a significant improvement to the audio coming from the built-in speakers on your TV. They will be between 40-54 inches in width depending on the model, and will also come with a few features home theater fans will appreciate. If you want a smart assistant functionality Klipsch has you covered, as the new speakers will be compatible with either the Google Assistant, Amazon Alexa, or Airplay 2. They didn't hold back on home theater features either, as you'll be able to choose between DTS Virtual:X surround sound or even Dolby Atmos depending on how serious you take your home theater setup. The sound bars will range from $299 – $1,599 and will be available for purchase in spring 2019, though some of the models won't be shipping until later this year around fall.
All of these products will be available to try in person on the show floor at CES 2019 in Las Vegas, so if you happen to be going definitely go check it out. If not, make sure to check back here as we'll have a team walking the floor to check out everything audio.