All products featured are independently chosen by us. However, SoundGuys may receive a commission on orders placed through its retail links. See our ethics statement.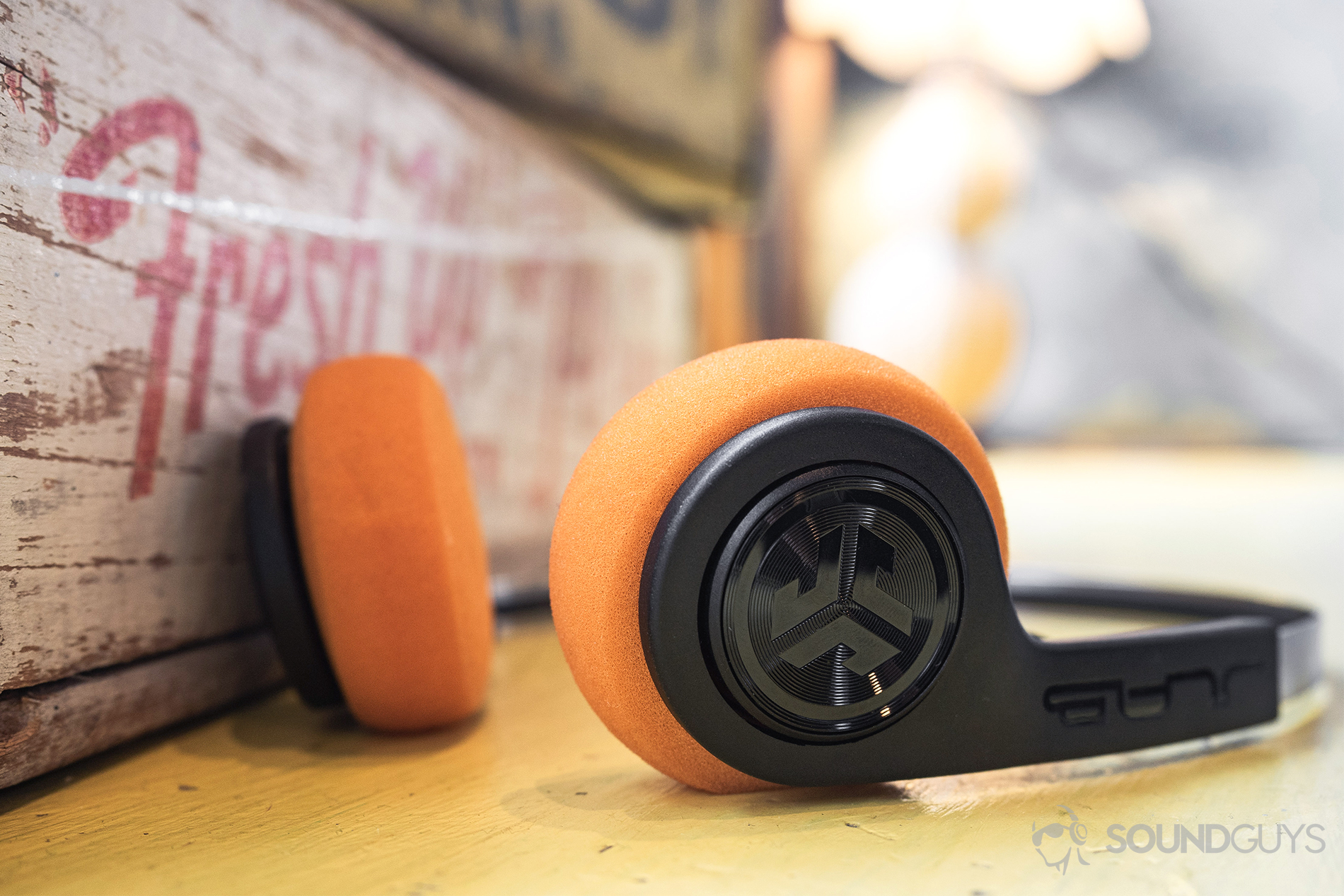 7.5
JLab Rewind Wireless Retro
The bottom line
If you're a sucker for all things retro then the JLab Rewind Wireless Retro are throwback for you.
JLab Rewind Wireless Retro
If you're a sucker for all things retro then the JLab Rewind Wireless Retro are throwback for you.
What we like
12-hour battery life<br>
Virtual assistant access<br>
Lightweight<br>
Fun, throwback design<br>
What we don't like
Excessive sound leakage<br>
Inoperable app<br>
No volume controls<br>
Obstructed charging port<br>
Rating Metric
Sound Quality
7.4
Bass
7.4
Midrange
7.4
Highs
7.6
Durability / Build Quality
7.0
Value
8.3
Design
7.3
Microphone
6.2
Portability
8.7
Battery Life
8.3
Immediately upon opening JLab Rewind Wireless Retro, I thought, "These belong in Guardians of the Galaxy." And, yes, the first song that I listened to on these was Come and Get Your Love by Redbone. Now, you should know, these aren't for audiophiles. Instead, they own a particular kind of niche and tug at the heartstrings of anyone who's prone to feelings of nostalgia.
For just $20, the Rewind Wireless are plenty of fun to listen, making me yearn for an era that I didn't even live through.
Who are the JLab Rewind Wireless Retro for?
As you may have noticed, these resemble the headphones included with the 1979 Walkman. Whether or not you directly remember the Walkman Era, the JLab Rewind Wireless Retro echo the look of yesteryear and are fun.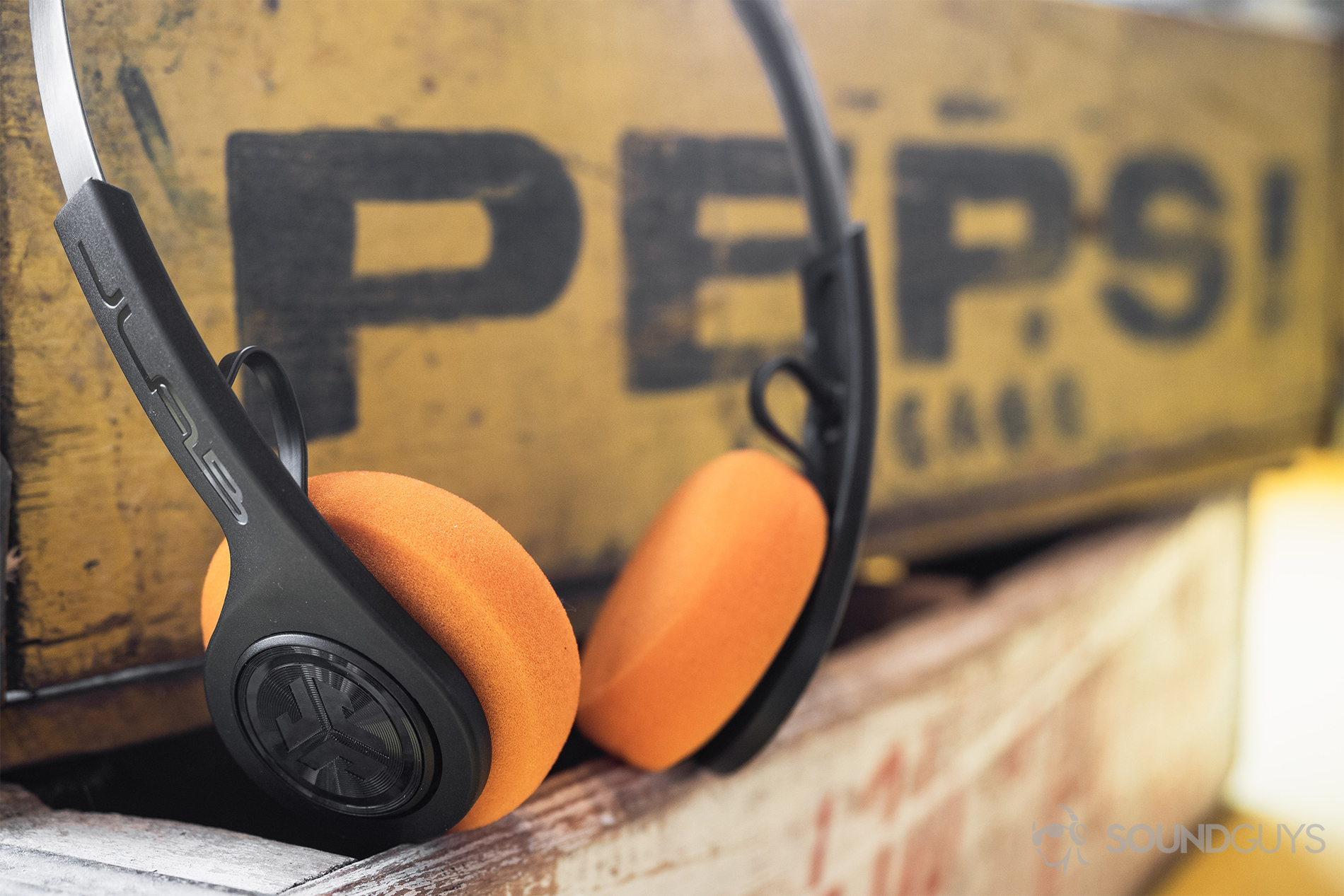 JLab's headphones combine retro looks with modern-day Bluetooth technology.
If you have nostalgic taste and use modern-day devices, the JLab Audio Rewind Wireless Retro are right up your alley. They operate on Bluetooth 4.2 and can access your respective virtual assistant.
Do you need to hear your surroundings while you listen to your music? Then these are ideal for you. Normally, the lack of isolation would be a drawback, but it does keep you safe in traffic-heavy areas.
What's inside?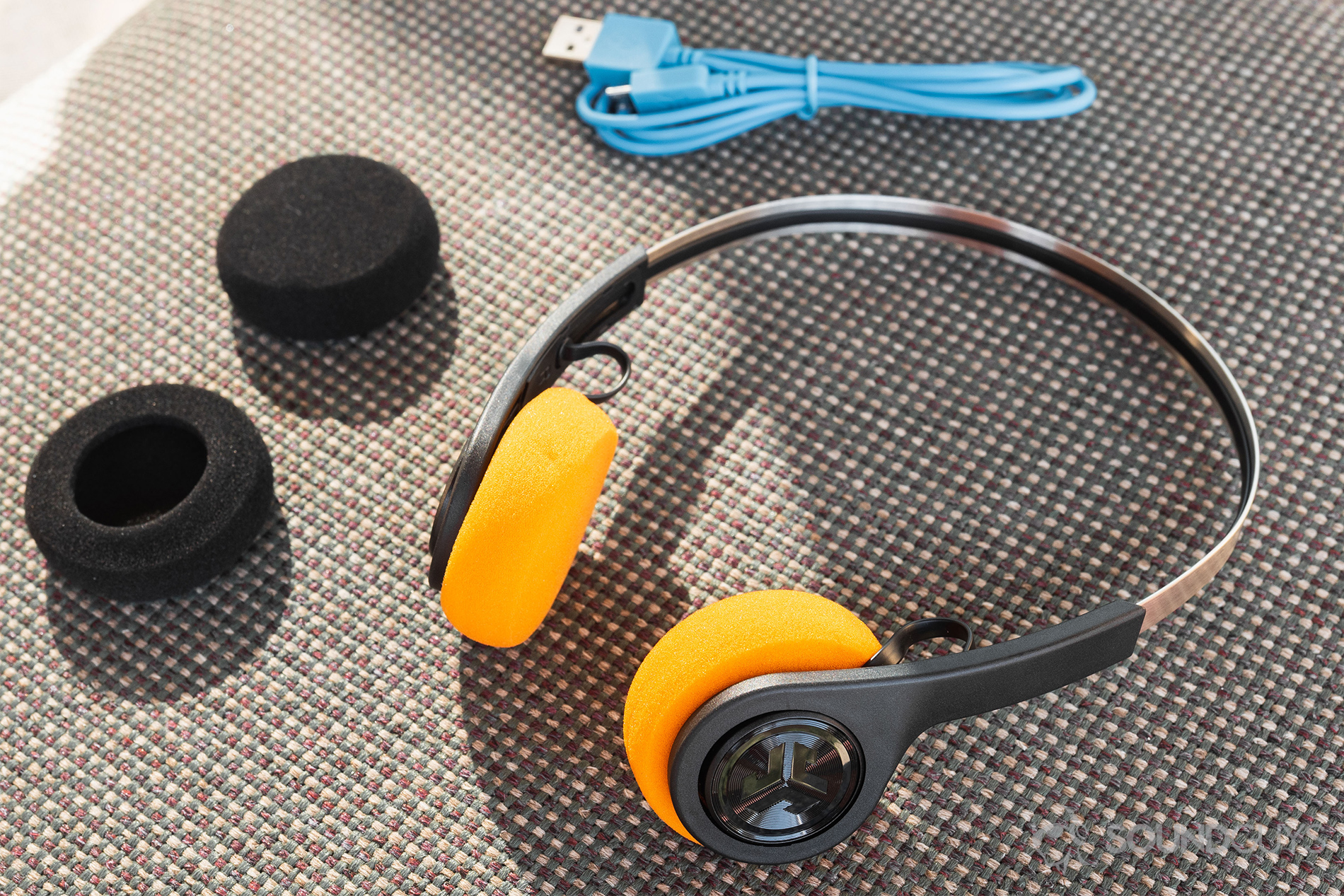 The JLab Rewind Wireless Retro include two pairs of foam ear cushions, a micro-USB cable, and the headphones themselves.
These retro cans come with an extra set of foam ear pads—our model includes black and orange—a micro-USB charging cable, and the headphones themselves. Oh, you also get a small, circular sticker adorned with the JLab logo.
"Gee willikers—these are lightweight!"
Yes, Little Bobby, you're absolutely right. These weigh just 56.6g (2 oz) and are hardly noticeable when worn around the neck. The rail-thin, steel headband is comfortable and flexible. Unfortunately, after just an hour of wear, hot spots form behind the ears. If you wear glasses, this takes a mere 30 minutes. The headband is adjustable—though—only by an inch on each side.
Each side of the headband can extend an inch and may not be adequate for large heads.
Generally speaking, the fit is hardly customizable. Minimal rotation is allowed; each ear cup tilts vertically but that's it. Though this form stays true to the JLab Rewind Wireless Retro's old-school style, I can't imagine anyone would've complained about horizontal tilt if it meant improved comfort.
The app is rough. I mean, cutting-cardboard-with-a-rusty-spoon rough. I was unable to launch it—even after doing the uninstall, reinstall tango seven times. Let's be real though, who's buying these for the app?
Let's talk playback controls and built-in mic
Since JLab opted for a single multi-function button on these, the playback controls are limited. Pausing and answering calls just takes a single tap. Then things get counter-intuitive: Skipping tracks requires holding the button down for two seconds; whereas virtual assistant access just takes a double-tap. To switch between the sound settings click the button three times. Doing so will rotate you through JLab's signature, balanced, bass boost sound signatures.
Though the exterior of the left ear cup is identical to the right, there aren't any playback controls to be found there.
There's no which-way around it. The microphone is abysmal. When I was in a moderately loud coffee shop, everything sounded muffled—including my voice. If you take a lot of calls, you're better off with your phone's built-in mic.
"Are these better than the Koss Porta Pro?"
Well, that's a loaded question. They're each directed at two completely different demographics. Just look at the packaging. With the cans in question, it's painfully apparent that the marketing is intended to invoke a sense of nostalgia, making the JLab Rewind Wireless a product of simulacrum. That doesn't detract from the positive aspects of the headphones; it just means that audio quality isn't the main focus of the Rewind.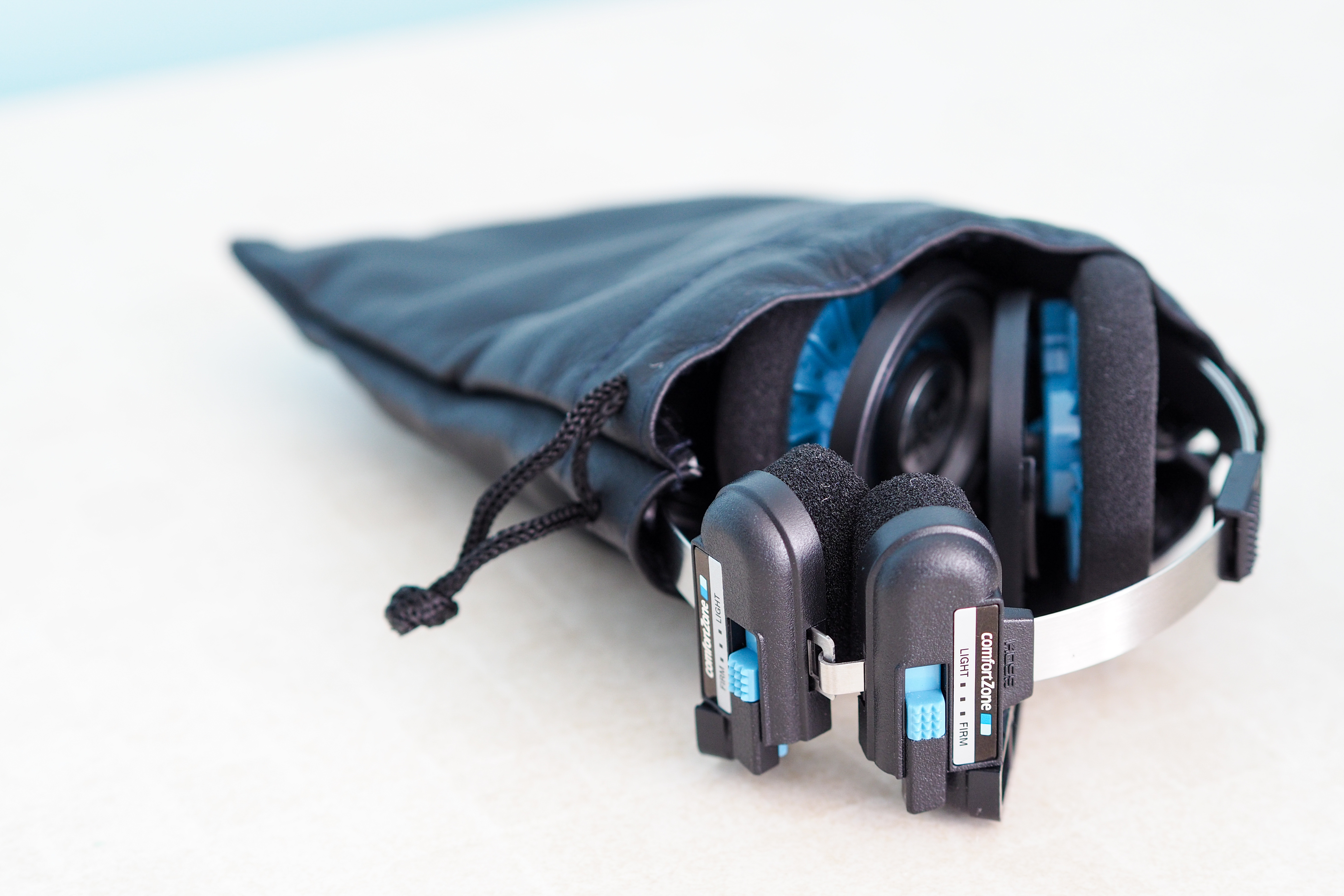 The Koss Porta Pro fold up for easy transport, and they include sliders for variant-pressure distribution. Unlike the JLab Rewind Wireless Retro, the Porta Pro are wired.
On the other hand, the Koss Porta Pro serve a completely different purpose. Those are intended for audio enthusiasts who want a beloved, tried-and-true product. It also approaches audio reproduction differently. The Porta Pro are semi-open headphones, which facilitates a wider soundstage. And they aren't as good at isolating noise, not that the JLab Rewind Wireless Retro are great at that either.
The two headphones are intended for two completely different audiences. If you're listening for the fun of it, go JLab. If you consider yourself an enthusiast, the Porta Pro headphones are the better pick.
Objectively, I suppose you could say that the Koss Porta Pro are the better pair, but then you'd be overlooking the nuanced differences between the two. Really, the only similarity is their retro appearance. Even then, the JLab cans appropriate this retro styling while the Koss Porta Pro were originally released in 1984.
How's the battery life?
Bringing it back to the JLab cans, the battery life is fine. JLab asserts that these can last up to 12 hours, which is accurate if you keep volume levels at 30 percent. To be able to hear your music anywhere out in public, you'll need to pump it to at least 50 percent. At that point, battery life comes closer to 11 hours. Charging them takes about two hours via the included micro-USB cable.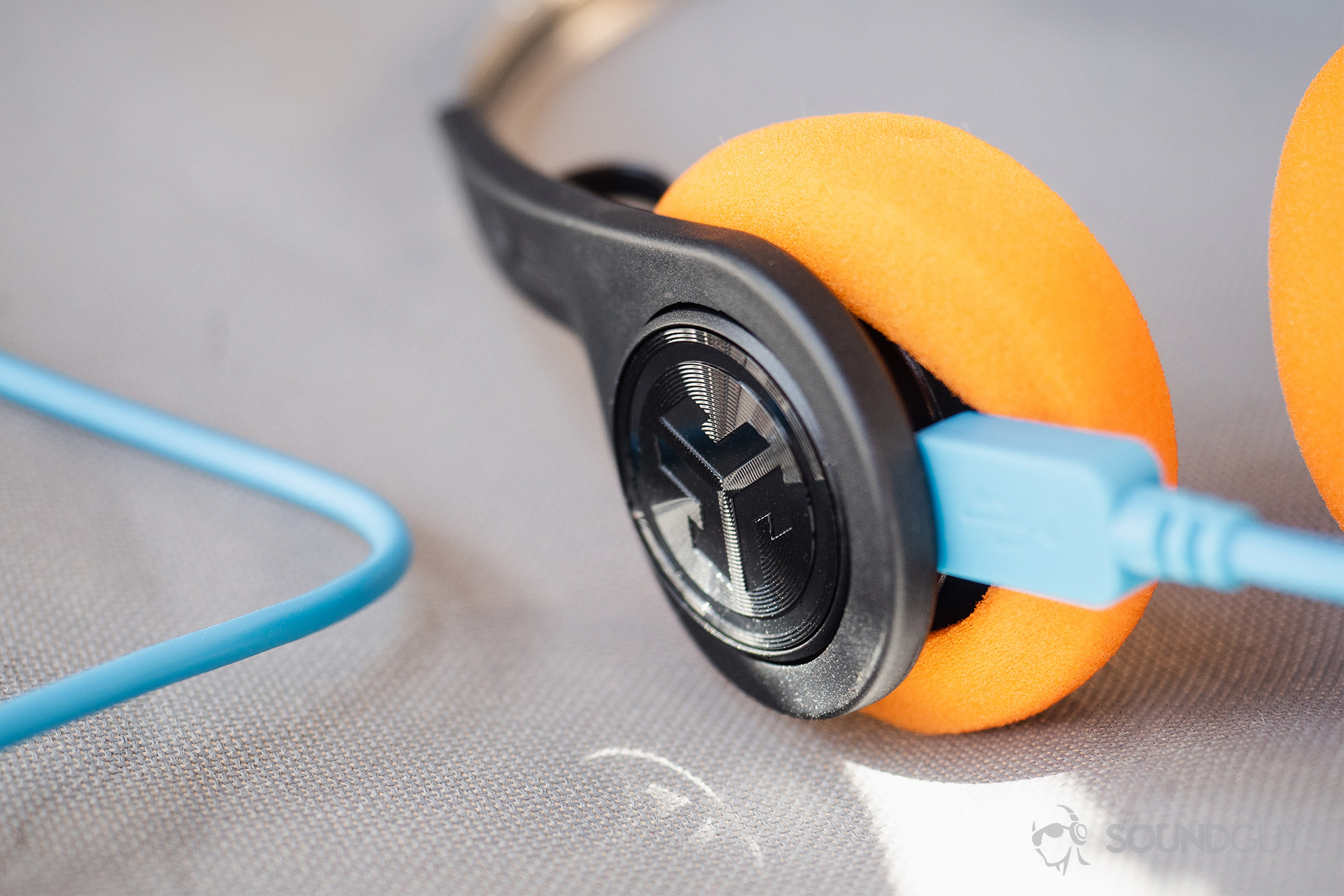 The micro-USB input is difficult to find since it's hidden behind the foam ear pad on the right ear cup.
Although the battery life is okay, the actual micro-USB input isn't. Its placement is so recessed between the yolk of the ear cup and the ear cup itself that it's virtually impossible to plug the cable in completely. Granted, the port is still functional and charges the headphones; it's just not going to win any awards for ergonomic design.
Connectivity
JLab did a fine job making sure that the Rewind Wireless maintain a reliable connection. Connectivity pops and pauses seldom occur. In fact, they're so few and far between that it's easy to forgive. Additionally, though it's not explicitly advertised, the Rewind Wireless support multipoint connectivity.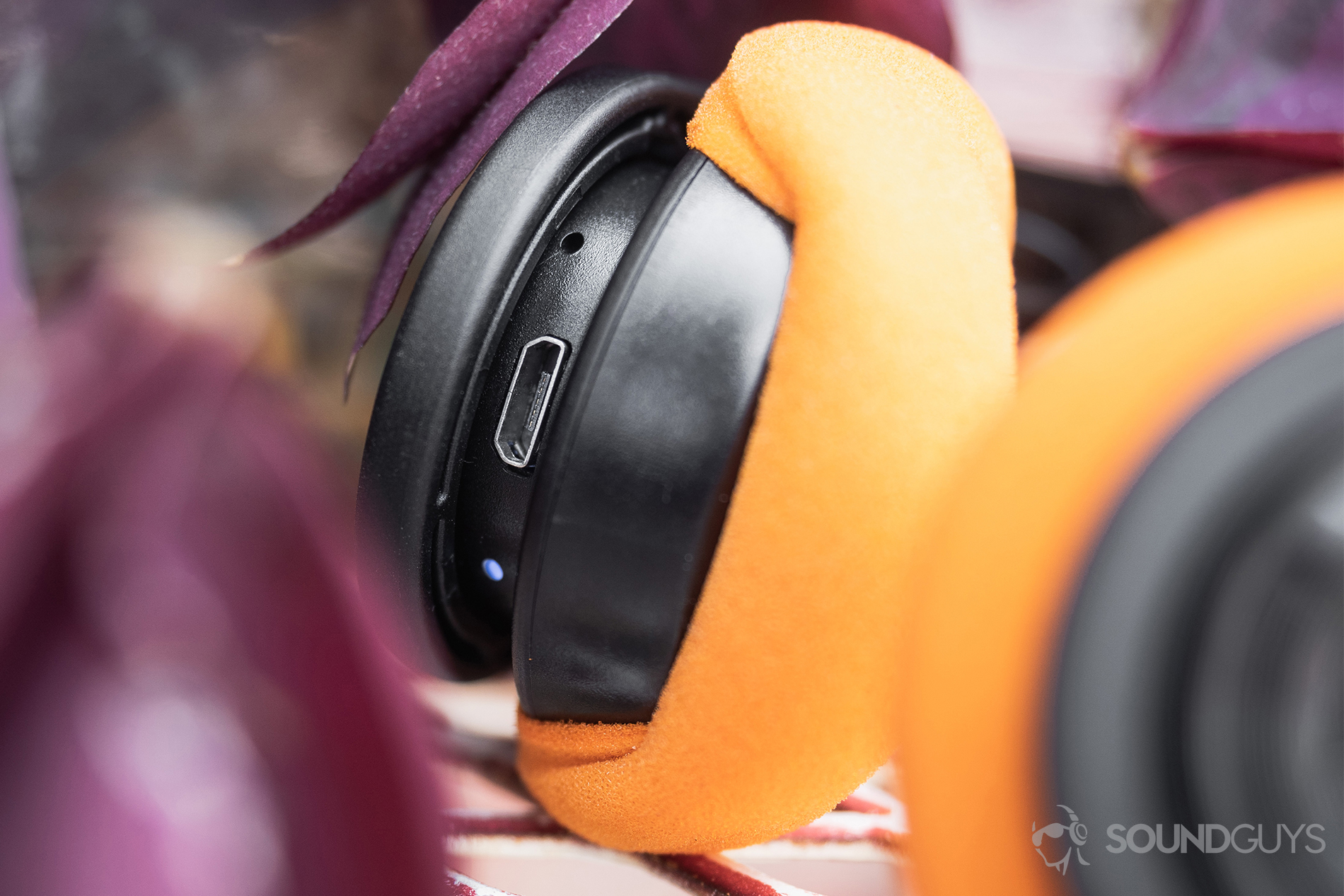 The headphones maintain a stable connection within the average 10-meter range but produce a noticeable audio-visual lag.
"I hate audio-visual lag. Is latency an issue with these?"
Yes, though these operate on Bluetooth 4.2; they aren't aptX-compatible, so you'll be dealing with some rough lag. Whether you're trying to play a song or passively watch a show, prepare for a response with a one-to-two-second delay.
With other Bluetooth headphones, you can remedy this by using an included aux cable, but JLab doesn't include one with the Rewind Wireless, because the cans mimic flagship smartphones by omitting a 3.5mm headphone input.
How do they sound?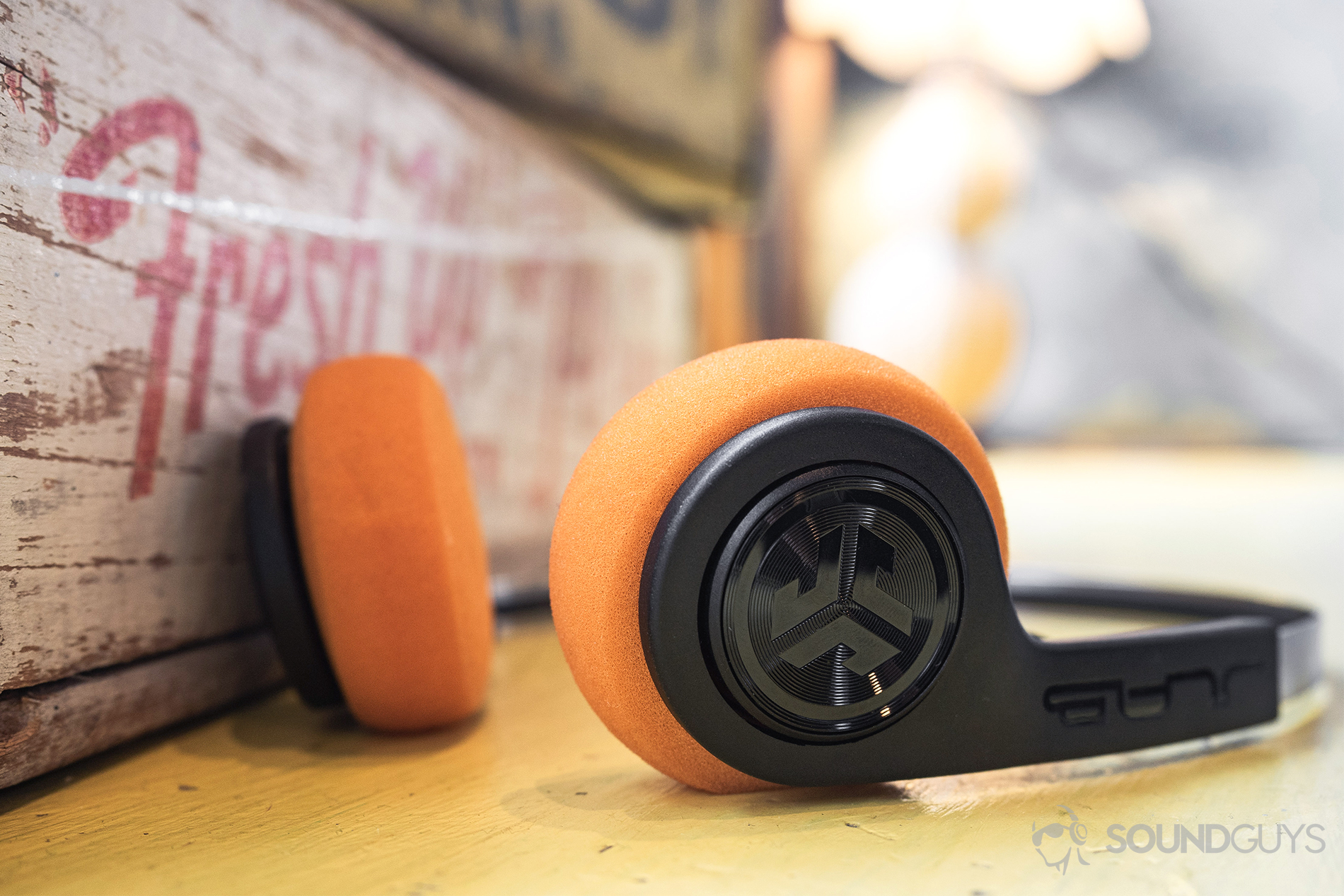 The JLab Rewind Wireless Retro are lightweight and easy to find with the orange foam ear pads installed.
Behind the JLab logo embossed on each ear cup is a 36mm driver. Though I'm a bit baffled by the reviews saying that these reproduce mind-blowing sound, they're better than I'd expect for their price point. And, let's not forget, these are a whimsical pair of headphones and aren't meant to be put through the analytical ringer.
Since Come and Get Your Love by Redbone was the first song that I played through the JLab Rewind Wireless, it only seems appropriate to use it as an example. This 18-week Top 40 hit suffers from lack of clarity when played through the JLab Rewind Wireless. The bass is overemphasized, likely to compensate for the lack of seal, which typically improves low-frequency reproduction.
Giving the bass this much prominence serves as more of a hindrance than a help to the overall sound signature. There's not much clarity in the lows, and this can be found in the mids and highs too. That said, for a pair of retro-styled headphones playing a '70s-era song, this is likely an accurate representation of how people initially heard it.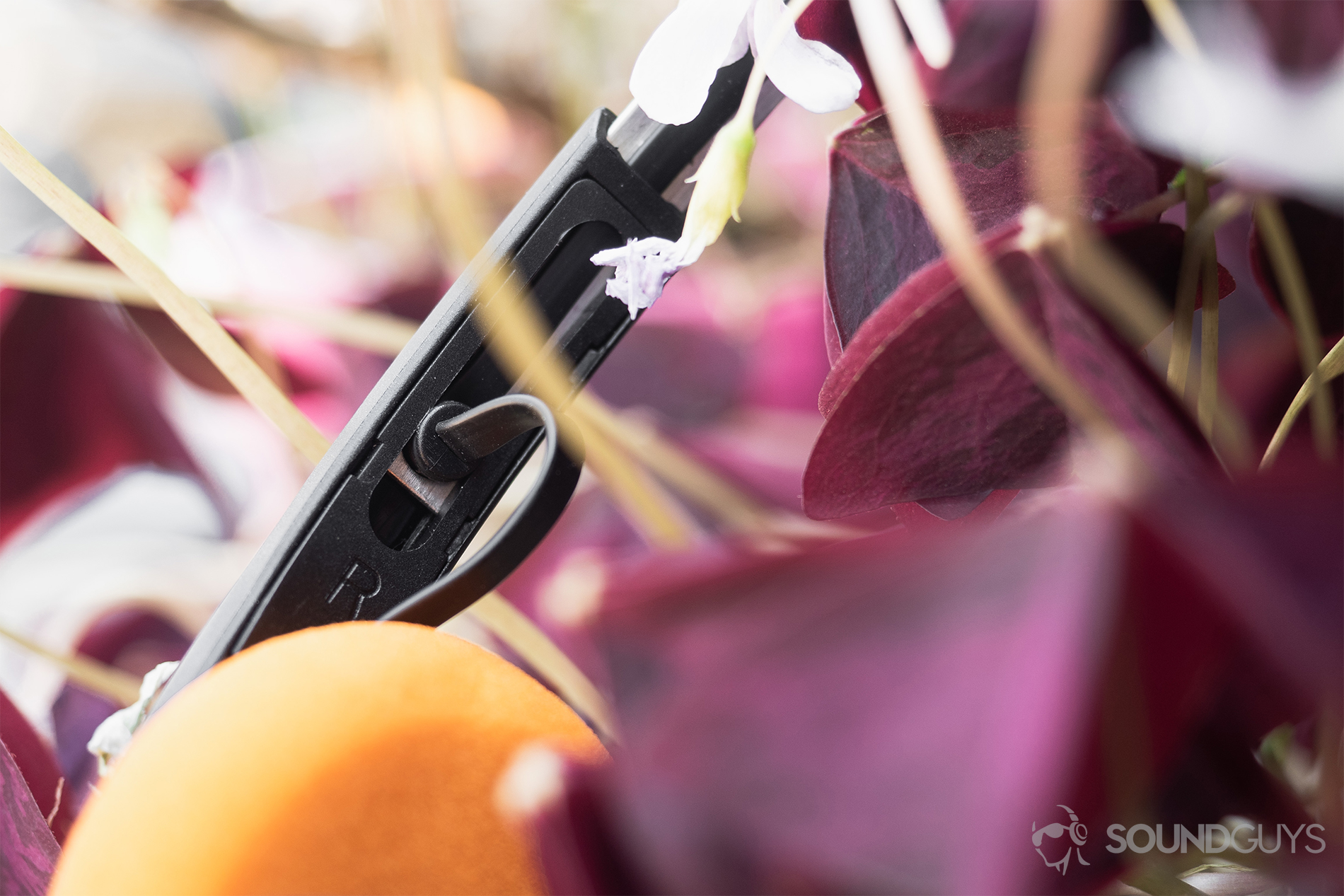 Unlike the Koss Porta Pro, the Rewind Wireless don't have any folding hinges on the headband.
Time to address the mids. These are harder to hear. Lolly Vegas' vocals are masked by the drums and violins. The latter of which receive a boost that's similar to the bass. These cans don't handle treble evenly. Higher frequencies, like violins, sound fine but the guitar riffs are too emphasized and sound jarring. That said, they're easy to separate from the lows. This makes us perceive them as clear even when a lot is left to be desired.
Sound leakage is unavoidable
Because these don't form any kind of cogent seal, there's nothing preventing your cube-mate from overhearing your retro beats. Even with volume at 25 percent, others can hear the lyrics of whatever you're listening to. If this is something you're concerned about, you may need to pass on these.
Should you buy them?
For $20 the JLab Rewind Wireless Retro are a fun throwback.
If all you're looking for is a lightweight pair of Bluetooth headphones without spending a fortune, then these are a quaint choice. Sure, you could get a pair that isolate noise better and produce a clearer sound, but then you'd likely have to pony up more money, and if you like living on Nostalgia Boulevard, then who's to say you'd enjoy the look of another pair as much. Sure, to some, it may seem frivolous to place so much weight on looks, but not everyone needs or wants studio headphones.
If you're one for whimsy and nostalgia, then you'd be hard-pressed to find a better $20 investment.
For those who grant priority to aesthetics over audio quality, more power to you. There's a use-case for everyone. Plus, for $20, you're getting Bluetooth 4.2, multipoint connectivity, and a 12-hour battery life all in a featherweight package. Not to mention, you'd blend right into the set of Guardians of the Galaxy. If you're lovesick and missing the '80s, the JLab Rewind Wireless Retro are a righteous choice.
Still undecided? Read about Koss Porta Pro