Affiliate links on SoundGuys may earn us a commission. Learn more.
JLab Gravity Unboxing
Want to go Bluetooth?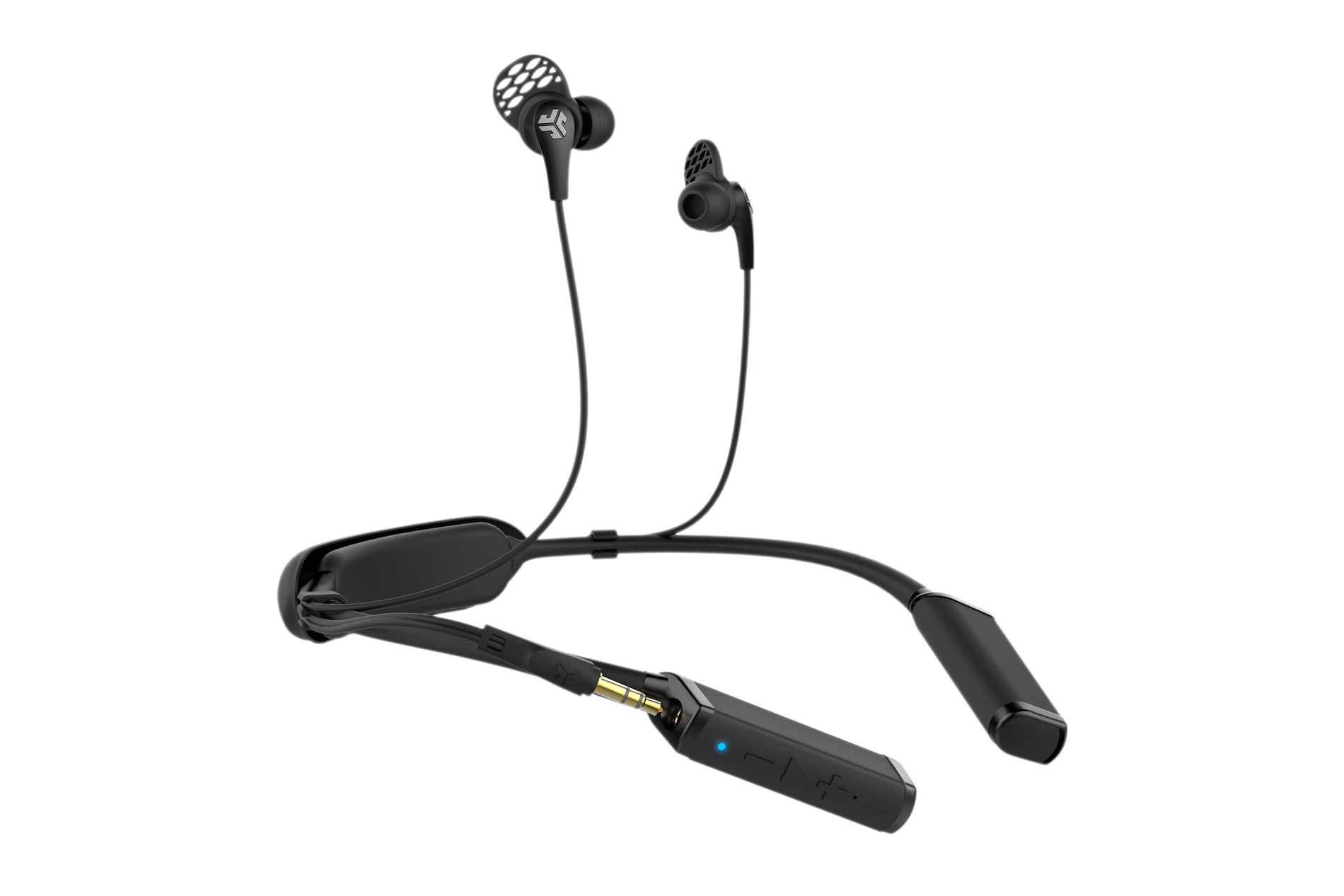 Bluetooth has gotten way better in recent years, and plenty of audio companies have been making the transition to wireless headphones because of advancements in the technology. But just because Bluetooth is a thing now doesn't mean that your old headphones are suddenly obsolete. They still work just fine (assuming you haven't broken them), but if you want to make those headphones wireless then JLab has released a new adapter for you. They're called the Gravity, and they basically turn your wired headphones into wireless ones.
They come in the form of a neckband not unlike the ones we've seen from the LG Tone series or the Sol Republic Shadow Wireless. On one end is a headphone jack where you plug in your 3.5mm connector, and on the other are three buttons (minus sign, plus sign, and play/pause button) that control playback. JLab also claims a battery life of 10 hours which isn't bad for an adapter. Just plug in your headphones, wrap the excess cable around a special section of the neckband, and then listen to your music. They're also IPX4 rated which provides some protection against rain and water, though the headphones you plug in might not be.
For only $39, it's not a bad accessory to have if you want to have the convenience of Bluetooth for your favorite non-wireless headphones.