All products featured are independently chosen by us. However, SoundGuys may receive a commission on orders placed through its retail links. See our ethics statement.
How to set up your Apple AirPods Pro as hearing aids
In just a few steps, you could be hearing the world around you a bit better with your AirPods Pro.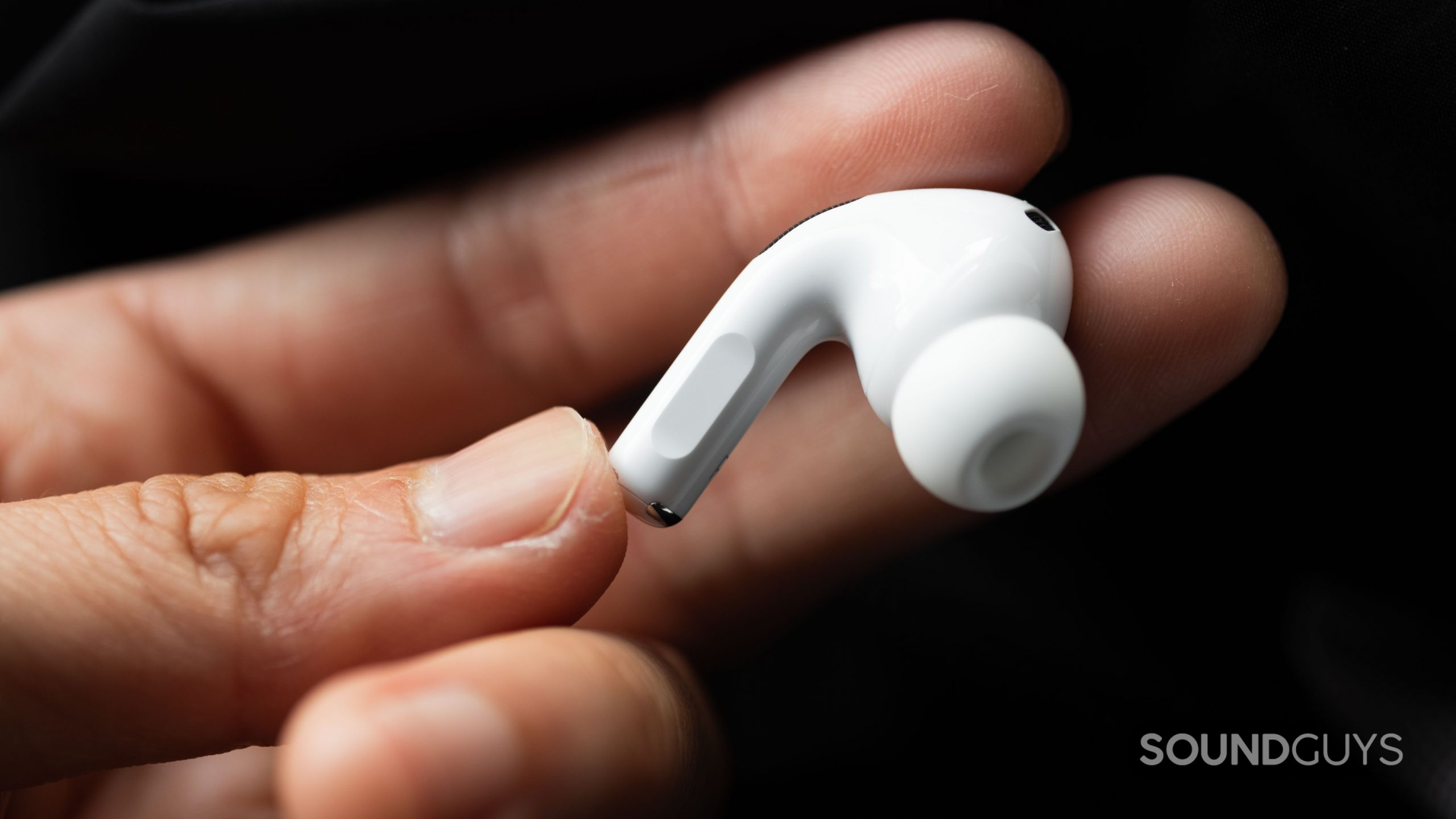 PSAPs are intended for people with normal hearing, but they can be helpful for those with mild-to-moderate hearing loss. If this sounds useful and you want to find out how to set up your Apple AirPods Pro for hearing assistance, read on.
Editor's note: this article was updated on May 23, 2023, to add a note about using Live Listen with 3rd-party devices.
How to set up a hearing accessibility shortcut on iOS
Setting up a hearing accessibility shortcut in your Control Center will make it easier to turn on these settings, rather than searching through the Settings app every time you want to enable them.
To set up a shortcut for turning on hearing accessibility features like Live Listen and Conversation Boost, first go into the iOS Settings app and go to the Control Center section. Then, add the Hearing control, which has a blue icon with an ear on it. That icon will then be accessible in your iPhone's Control Center, and you can press it to open accessibility options like Live Listen.
How to set up Live Listen on iOS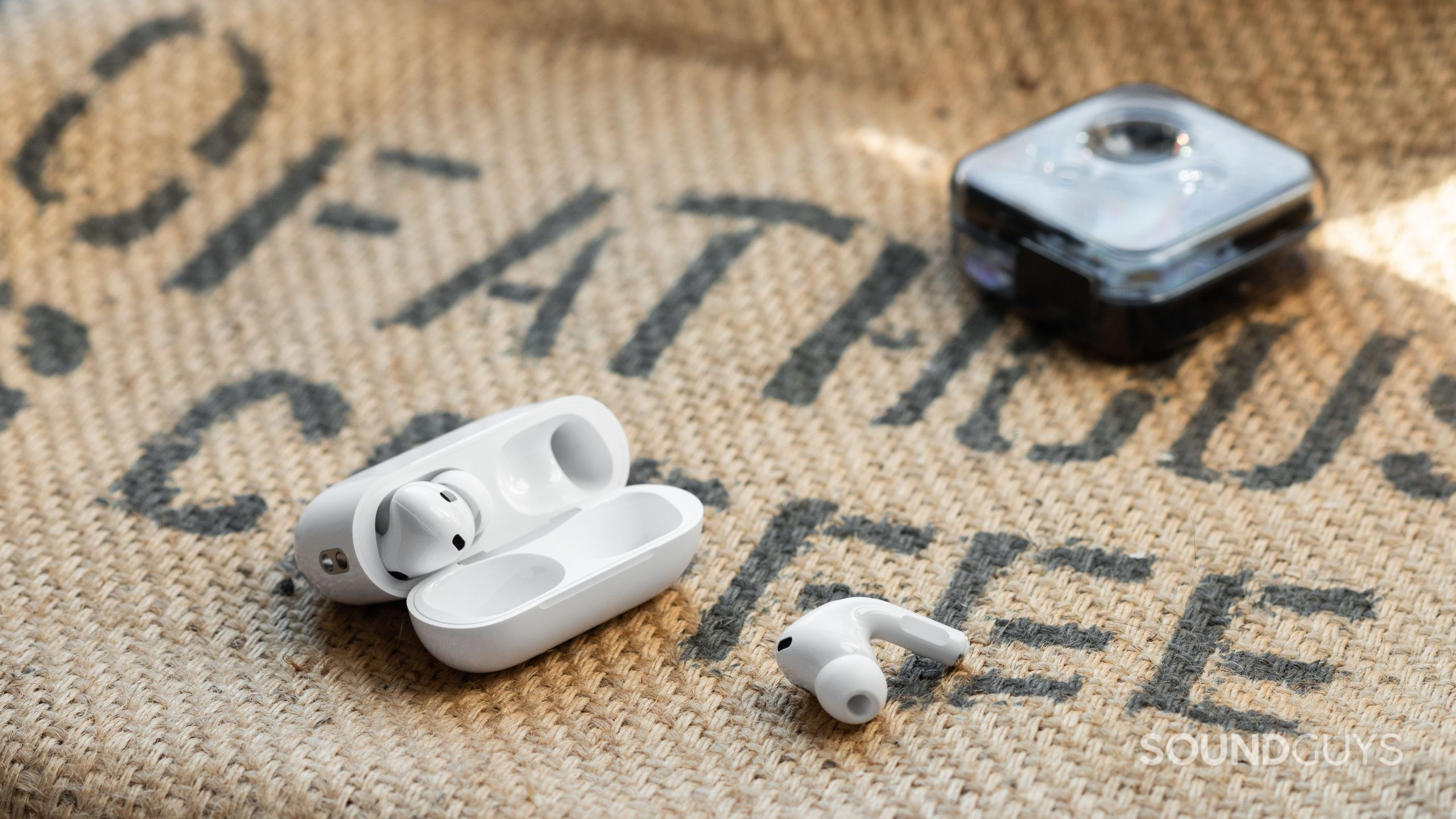 The AirPods Pro (2nd generation) offers a very smooth experience when paired to an iPhone.
The Live Listen feature for iOS-compatible audio devices, such as AirPods Pro, is in the accessibility settings of your iPhone or iPad. Live listen uses the microphones in your AirPods Pro to feed processed external sounds into your ears, basically working similarly to hearing aids.
To set up Live Listen, first make sure you've set up the hearing accessibility shortcut in your Control Center settings. When you press the ear icon in your Control Center, you will have the option to turn on Live Listen using your AirPods Pro or any other compatible audio device.
Headphone accommodations for Transparency mode and Conversation Boost on iOS
If you want to use Transparency mode on your AirPods Pro and need to adjust the way certain sounds come through, you can use the Headphone Accommodations setting to make changes. To do this, follow these steps:
Go to the iOS Settings app
Go to the Accessibility menu
Press Audio/Visual
Go to Headphone Accommodations, and choose Transparency mode
Press "Custom Transparency mode" and use the transparency slider to adjust.
To turn on Conversation Boost, go to the Headphone Accommodations menu as per the last section, and choose "Conversation Boost."
Once these settings have been enabled, you can enable and disable them through the hearing accessibility shortcut in your Control Center.
Which earbuds are compatible with Live Listen and Headphone Accommodations?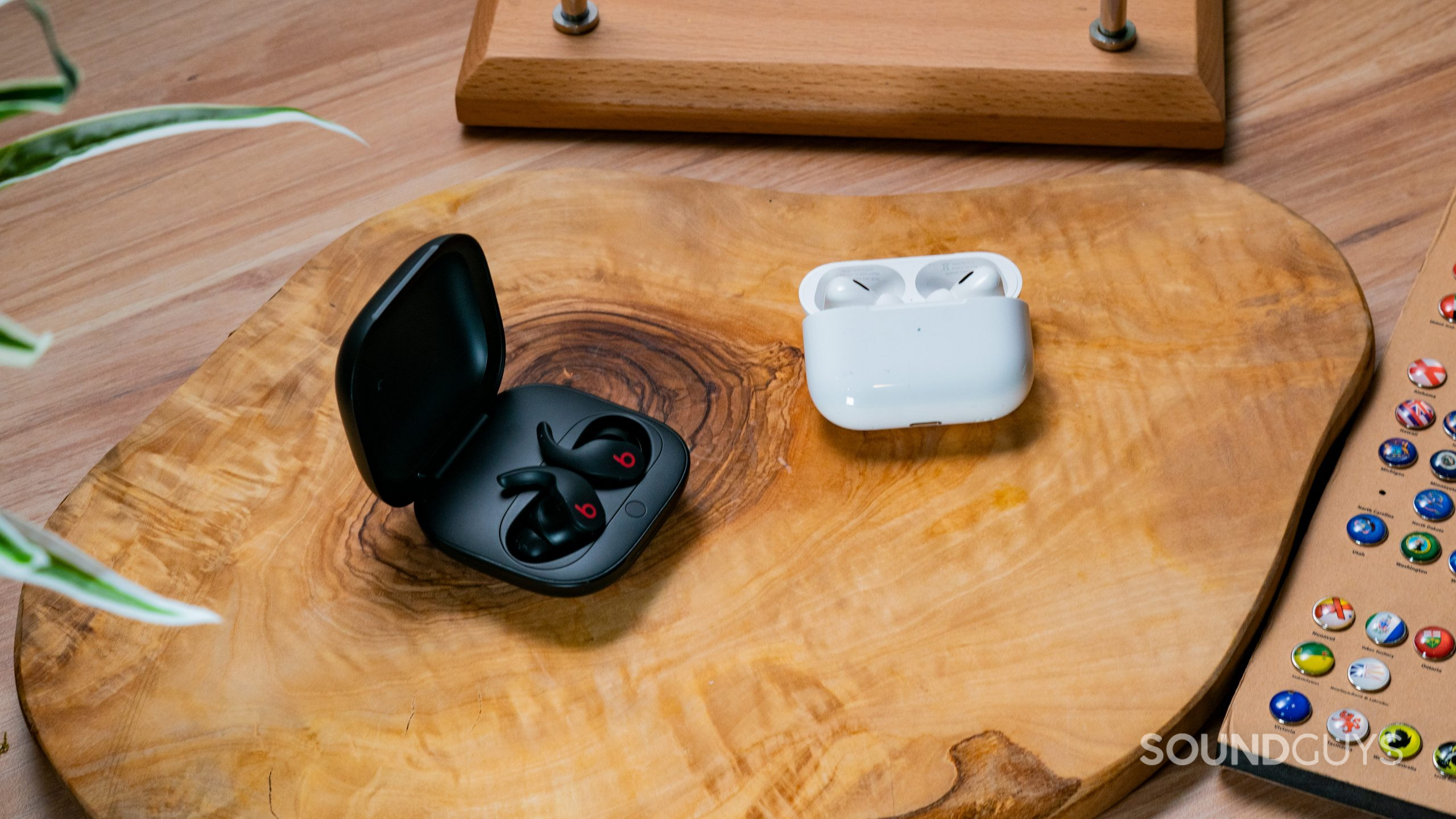 The Beats Fit Pro is also compatible with headphone accessibility features, alongside AirPods Pro.
Unfortunately, these features don't work with every pair of earbuds or headphones out there. Note that the study mentioned earlier in this article was only conducted using AirPods Pro (1st generation) and AirPods (2nd generation), and the AirPods Pro is the only one of the two that met almost every standard for PSAPs. The older, unsealed AirPods (2nd generation) do not meet enough criteria to be comparable to PSAPs. But if you want to know if what you have is compatible with Live Listen and other accessibility features, here is a list of all of them to date:
Frequently asked questions about how to set up your AirPods Pro as hearing aids
No, only a select few earbuds and headphones are compatible with these accessibility features. AirPods of all generations, AirPods Max, Powerbeats Pro, and Beats Fit Pro are the consumer audio devices that are compatible as of now, and hearings aids that are made for use with iPhones are too.
Yes, there are a few other accessibility options for hearing. The Sound Recognition feature can help notify you when certain sounds are happening that might not be audible to you, like a baby crying or a doorbell. You can turn on Sound Recognition in the Accessibility section of the Settings app for iOS. It's not perfect and shouldn't be relied on for emergencies, but it can be helpful nonetheless. There's also Sensory Alerts for if you need visual or vibrating alerts for notifications and phone calls, which can also be enabled in the Settings app Accessibility section. Live Captions is a feature currently in beta that gives you real-time transcriptions of conversations on your phone, as well as real life conversations. For an overview of all available hearing accessibility features, check out Apple's information on hearing accessibility.
Live Listen is compatible only with devices that are "Made for iPhone" hearing assistive devices and Apple-branded headphones.