All products featured are independently chosen by us. However, SoundGuys may receive a commission on orders placed through its retail links. See our ethics statement.
How to see lyrics on Spotify
Never miss a beat: Find lyrics easily on Spotify.
Are you humming along to a song on Spotify and want to check out the correct lyrics? Learning how to see lyrics on Spotify enhances your listening experience, allowing you to sing along confidently and satisfy your curiosity about a song's words. In this guide, we'll explore the steps to view the lyrics of your favorite tracks on various devices, ensuring you never miss a beat — or a word.
QUICK ANSWER
To see the lyrics of the song you're listening to on Spotify on your mobile device, tap the Now Playing bar at the bottom and tap on the Lyrics tab below. On desktop, click on the Microphone icon from the Now Playing bar.
---
JUMP TO KEY SECTIONS
How to show lyrics on Spotify (Android and iPhone)
Whether you're preparing for a karaoke hangout or enjoy knowing the words to your favorite songs, displaying lyrics on Spotify while using your mobile device is simple. Follow these steps for how to see lyrics on Spotify when using the app on Android or iPhone:
Tap on the Now Playing bar at the bottom of the screen.
Tap on the Lyrics bar below.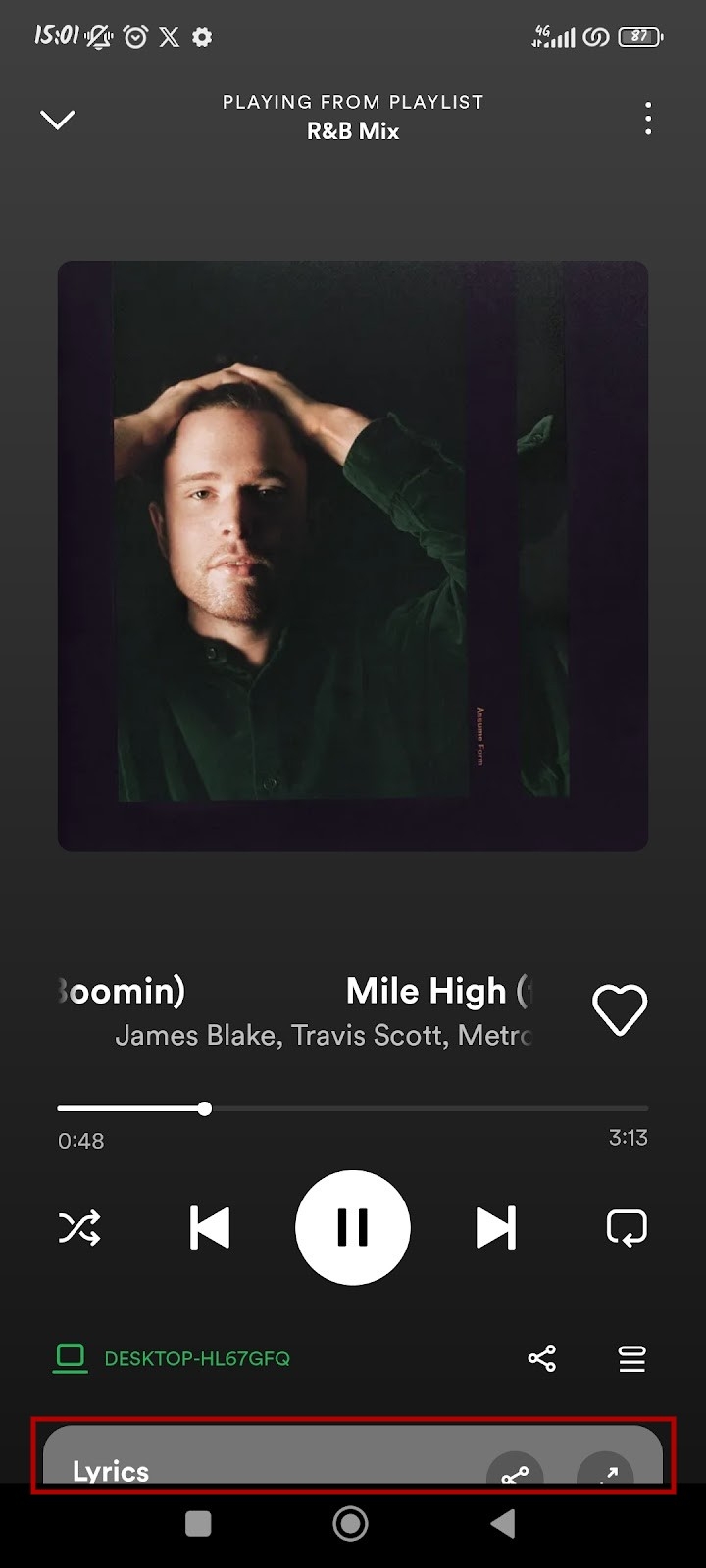 Tap on the Expand icon to view the lyrics in full-page mode.
Usually, the lyrics are synchronized with the music so you can follow in real-time, sing along, and turn any moment into a mini-concert.
How to show lyrics on Spotify (desktop)
You can quickly turn your computer into a karaoke screen. Here's how to view lyrics on Spotify on your desktop:
Click on the Microphone icon on the Now Playing bar at the bottom of your screen.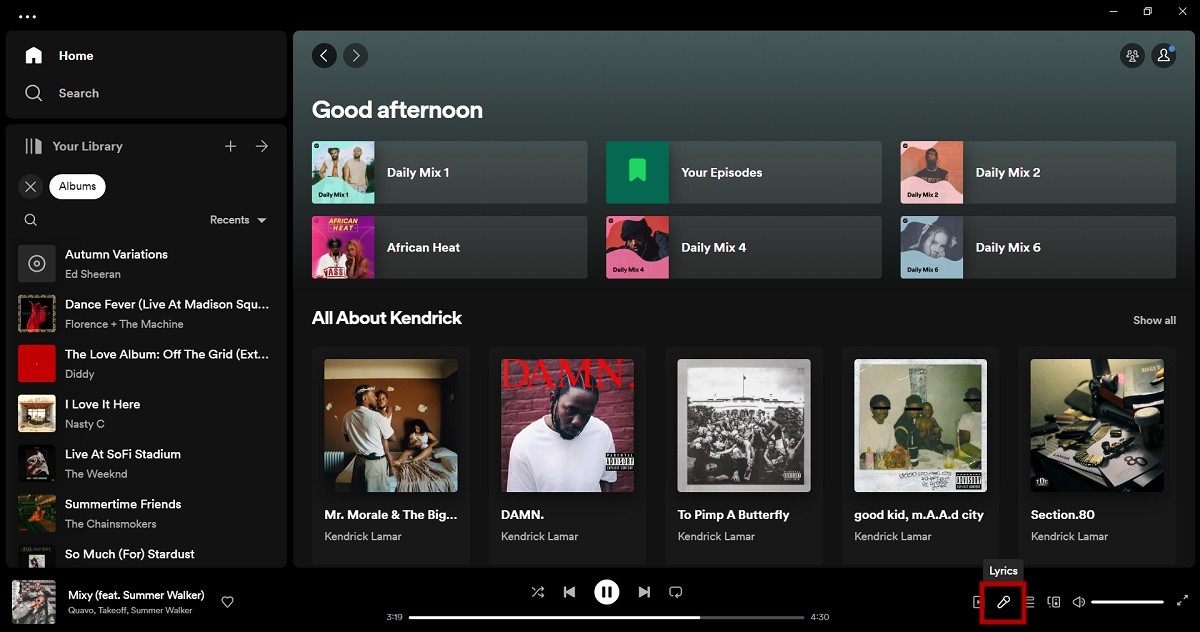 You can see your lyrics and sing along.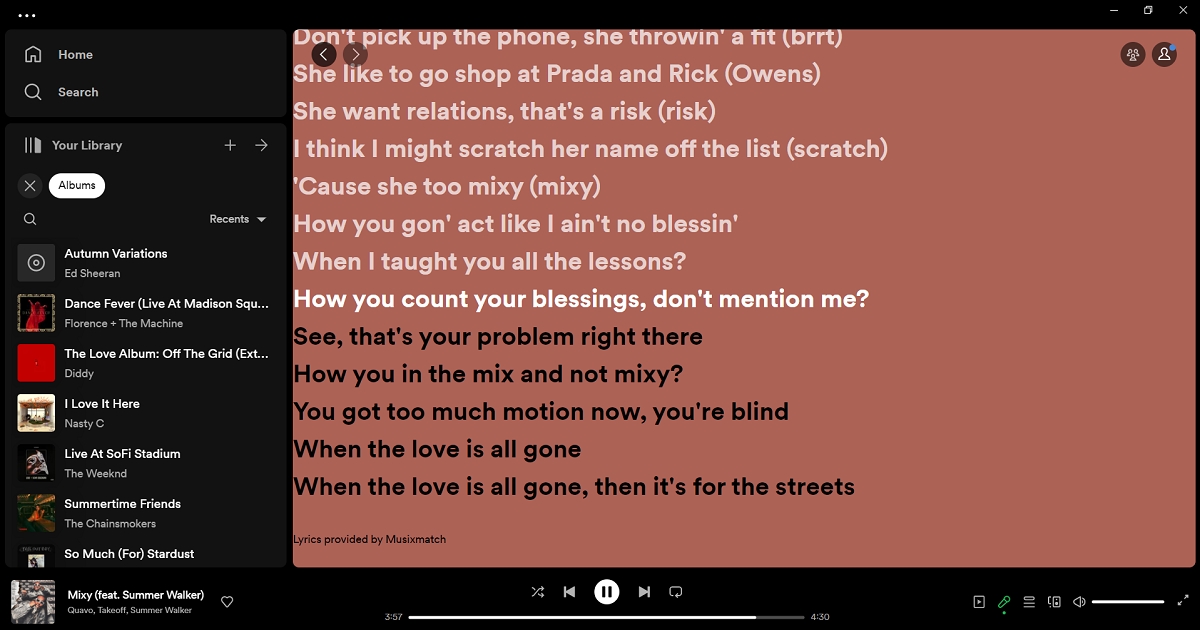 Why can't I see lyrics on Spotify?
MusixMatch, a music data company specializing in lyrics management, provides Spotify lyrics. If you can't see lyrics for a particular song, it may be because the lyrics are not available in MusixMatch's collection. You can check later if the lyrics have been added or use alternatives like Genius.