All products featured are independently chosen by us. However, SoundGuys may receive a commission on orders placed through its retail links. See our ethics statement.
How to reset your Apple AirPods and AirPods Pro
If your AirPods have a problem like not charging, a reset could solve it. We'll walk you through how to reset AirPods of any type.
If your AirPods just aren't working, you might want to reset it and start over. We'll walk you through why you might want to reset your AirPods, and how to reset AirPods of any model.
Why reset your Apple AirPods?
Resetting your AirPods might be necessary for a few different issues. If the AirPods aren't charging, resetting it often fixes the issue. Additionally, if the AirPods won't connect with your device or keep dropping the connection, or if you're experiencing software glitches, disconnecting the AirPods and resetting is the first thing to try to remedy the problem. However, if resetting doesn't solve the issue, you might want to contact Apple to figure it out.
How to reset Apple AirPods and AirPods Pro
The button on the back of your AirPods charging case can be a little hard to find, but it's in pretty much the same spot on each model.
Resetting AirPods and AirPods Pro is the same process, which involves disconnecting the AirPods from your device, and resetting using a button on the case. Keep in mind that resetting your AirPods or AirPods Pro will also reset all the settings you've made. If you've made any specific changes to controls that you want to restore after doing a factory reset, make sure you write them all down so you remember it all.
In the iOS Settings app, go to the Bluetooth menu and press the More Info button beside the AirPods. Then, tap "Forget this device" and confirm it. This will unpair the AirPods from your device.
Next, put the AirPods in the charging case and leave the lid open. Hold the setup button on the back of the case for 15 seconds, until the light on the front of the case flashes amber, then white. This will fully reset your AirPods, and also reset any settings you adjusted.
To reconnect, open the case next to your phone and a card should come up on your screen prompting you to connect to the AirPods. If it doesn't, you can connect the AirPods to your phone from the Bluetooth menu instead.
Resetting Apple AirPods Max is similarly easy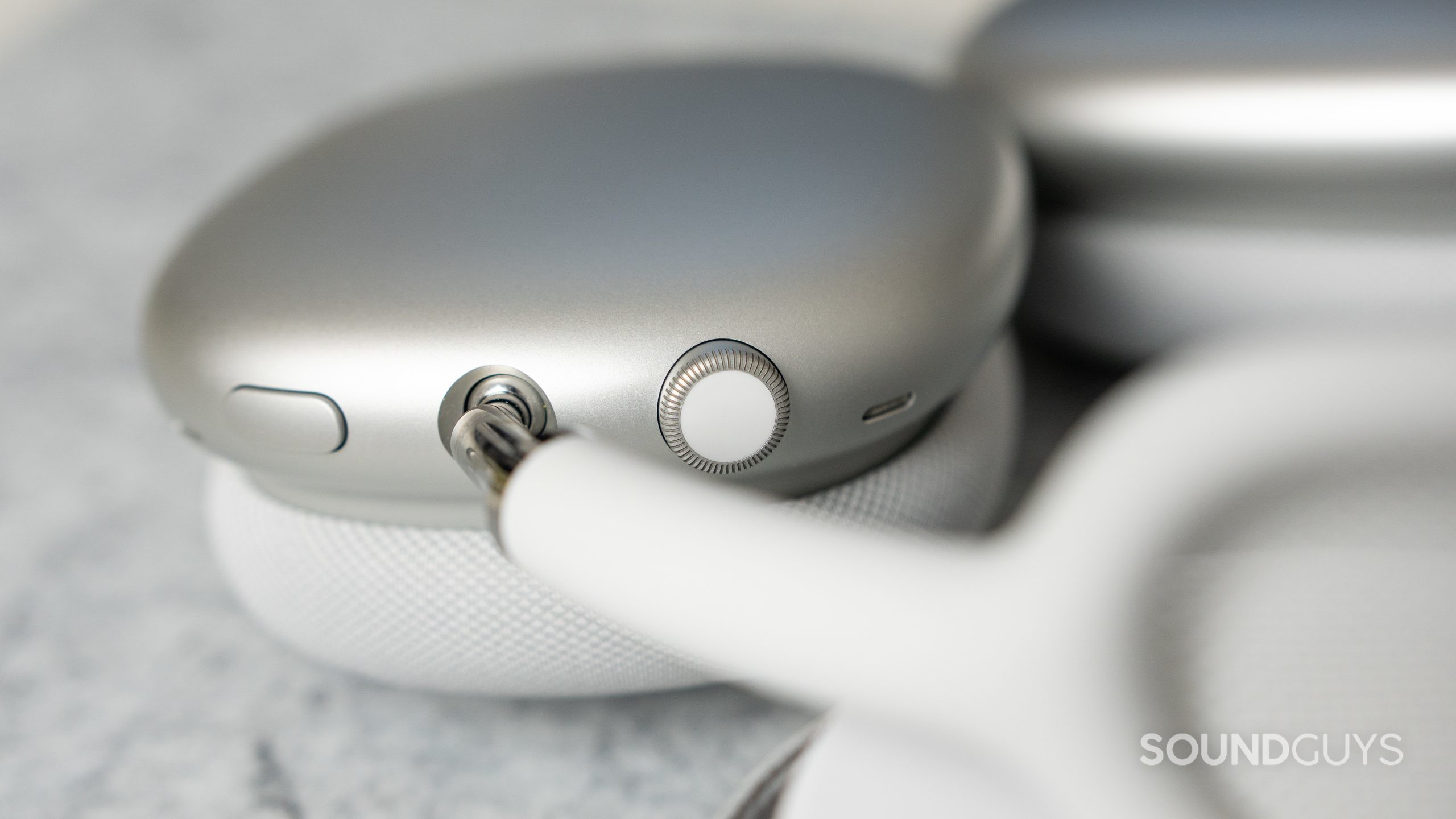 The digital crown is also used for playback controls, volume controls, and accessing Siri, and only Siri.
Resetting AirPods Max is somewhat similar to resetting AirPods and AirPods Pro, but instead of having a button on a case, you have to use the buttons on the ear cup of the headphones.
First, like the above instructions, disconnect the AirPods Max from the device it's connected to.
To reset factory reset AirPods Max, press and hold the noise control and digital crown buttons for 15 seconds until the LED flashes amber, and then white. The AirPods Max will then be returned to factory settings, and you can reconnect it to your devices.
Frequently asked questions about resetting AirPods
Since AirPods can only be associated with one Apple ID, you'll need to remove it from its initial Apple ID. To do this, the previous owner needs to go into the Find My app on their iOS device, iPad, or Apple computer, and remove the device under that device's Find My settings. For more detailed instructions, check out Apple's guide on how to remove a device from an Apple ID.