All products featured are independently chosen by us. However, SoundGuys may receive a commission on orders placed through its retail links. See our ethics statement.
Harman Kardon x COACH for limited edition products
Harman Kardon is releasing special editions of three of their products which will now sport the designs of luxury brand Coach.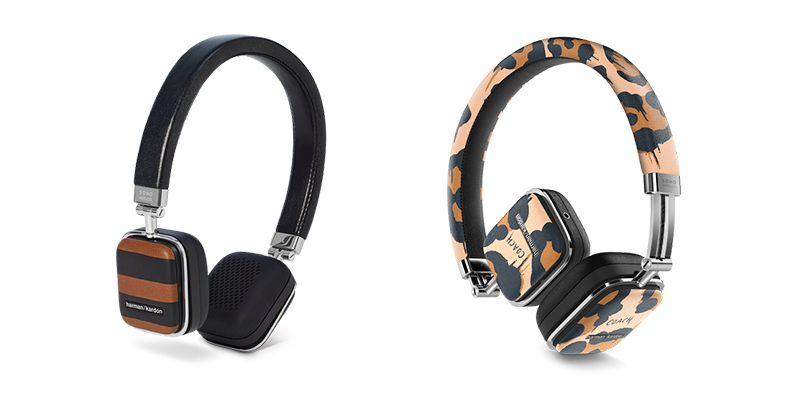 Harman is no stranger to partnering with other well-known brands. They own JBL which earlier this year partnered with the NBA for special edition versions of their products. This time however it seems Harman wants to step it up a notch. They've partnered with luxury fashion brand Coach to release special edition versions of three of their products: the Soho Wireless, Esquire Mini, and the JBL E40BT.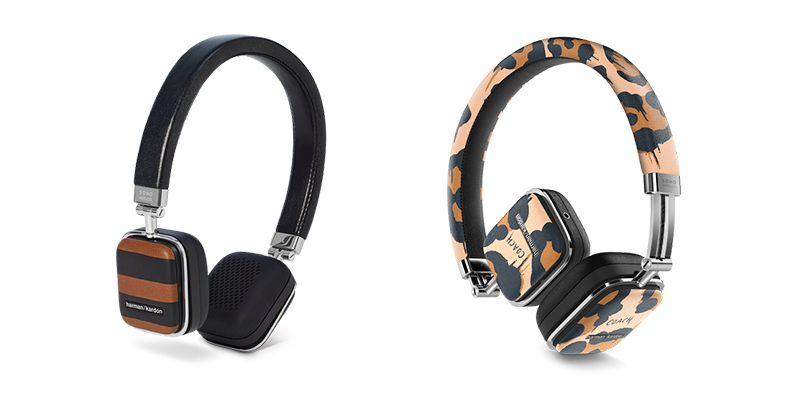 The Soho Wireless are on-ear headphones that feature Bluetooth and NFC capabilities. They also have handy touch sensitive ear cups that allow you to control your music simply with taps and swipes. In those cups are 30mm drivers that provide a frequency range of 20Hz – 20kHz. On the bottom of the ear cups is a 3.5mm input so you're covered if the battery dies on you. Normally in black, white, or brown the Soho Wireless x Coach editions come in two new patterns: varsity stripe or wild beast for $249.
Another Harman Kardon product that gets a new makeover is the Esquire Mini portable Bluetooth speaker. It's a slim speaker designed to look good while providing you with some tunes. Weighing in at only 238 grams it isn't exactly a speaker that fits in the palm of your hand, but it can easily fit in a bag or even your pocket if they're deep enough. Battery life is stated at a solid 8 hours of constant playback and to emphasize its portability it even has a built-in kickstand and strap for ease of use. It also comes in either the varsity stripe pattern or the wild beast pattern for $149.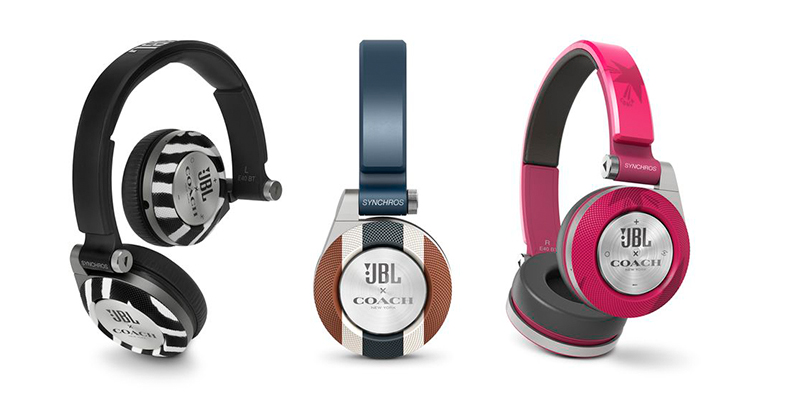 The last product to get the special treatment isn't explicitly attached to the Harman Kardon brand, but rather to JBL (technically still Harman but you get it). The JBL E40BT are a pair of on-ear Bluetooth headphones that are rocking 40mm drivers in the ear cups and provide a slightly wider frequency range than the Soho Wireless at 10Hz – 20kHz. JBL claims that the battery life will get you an impressive 16 hours of constant playback and there's also a 3.5mm input for your peace of mind. The JBL E40BT come in three different designs: cranberry/shooting star, varsity stripe, and zebra for $99.