All products featured are independently chosen by us. However, SoundGuys may receive a commission on orders placed through its retail links. See our ethics statement.
GOgroove AudiOHM RNF Review
The GOgroove AudiOHM RNF sound good for the price, but it's the rugged build and lifetime warranty make them absolutely worth a look.
While GOgroove has been around since the 1980s, it seems like it's only recently that the company has really taken off in terms of brand recognition. A look at the company's website shows that it sells over 100 products spanning earbuds, headphones, Bluetooth speakers, and more. With all this in mind, it might seem strange that the company turned to crowdfunding for the new GOgroove AudiOHM RNF.
A look at the specs for these headphones, and the decision makes a little more sense. Not only do the RNFs use higher quality materials than what is normally found in affordable earbuds, they offer a lifetime warranty. Crowdfunding aside, we were anxious to see how tough a pair of $35 in-ears could possibly be.
What's In The Box?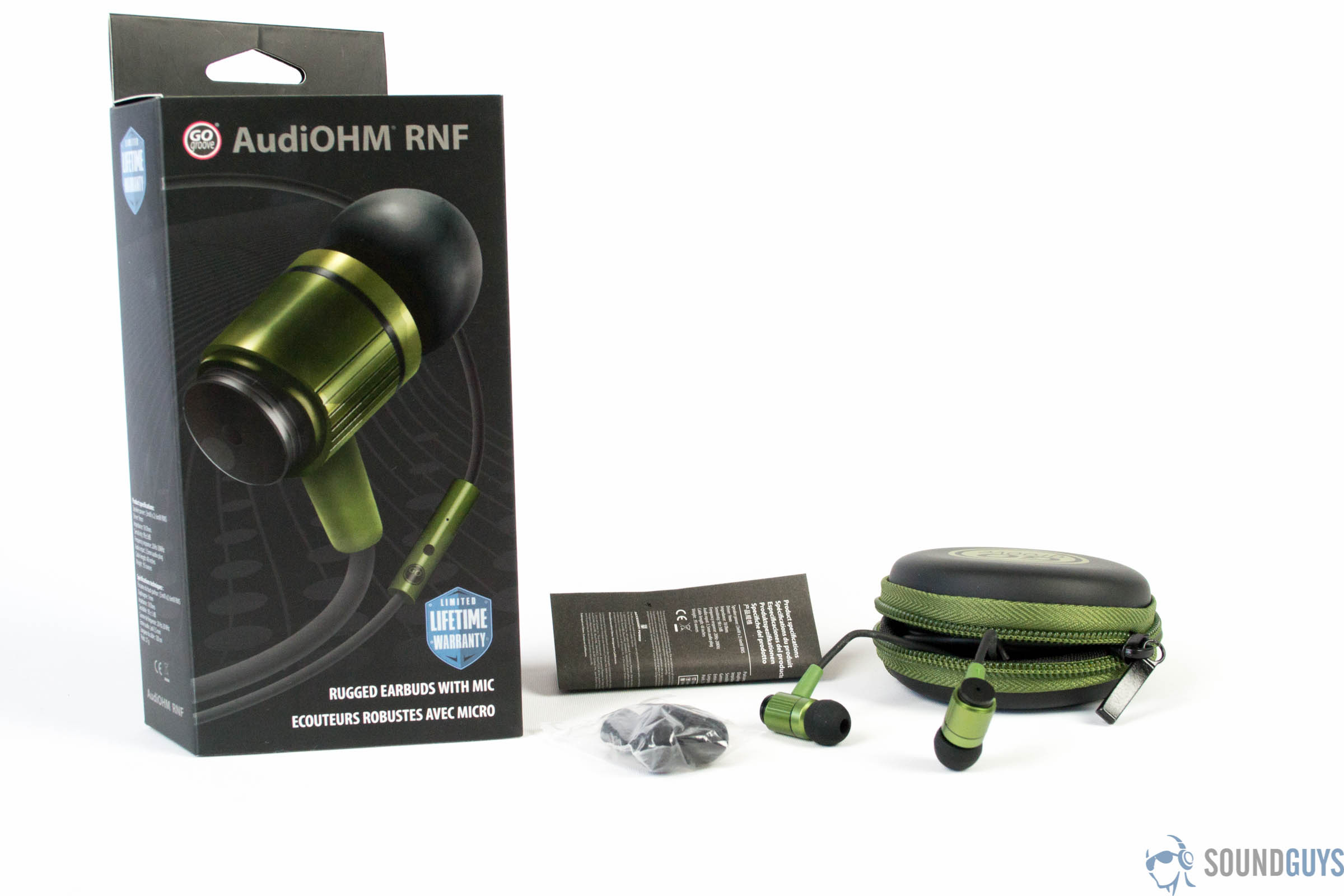 Open the box and you'll find the headphones tucked most of the way inside the included hard-shell case. Inside the case is a plastic pouch with three extra pairs of gel tips, while under the plastic insert holding the case you'll find the manual and warranty information.
Build & Design
We're looking at the GOgroove AudiOHM RNFs in a olive green color, though both the crowdfunding campaigns page and the GOgroove website show a variation referred to as "Rasta." It isn't yet clear what color options will be available when the AudiOHM RNF's make their way to the market.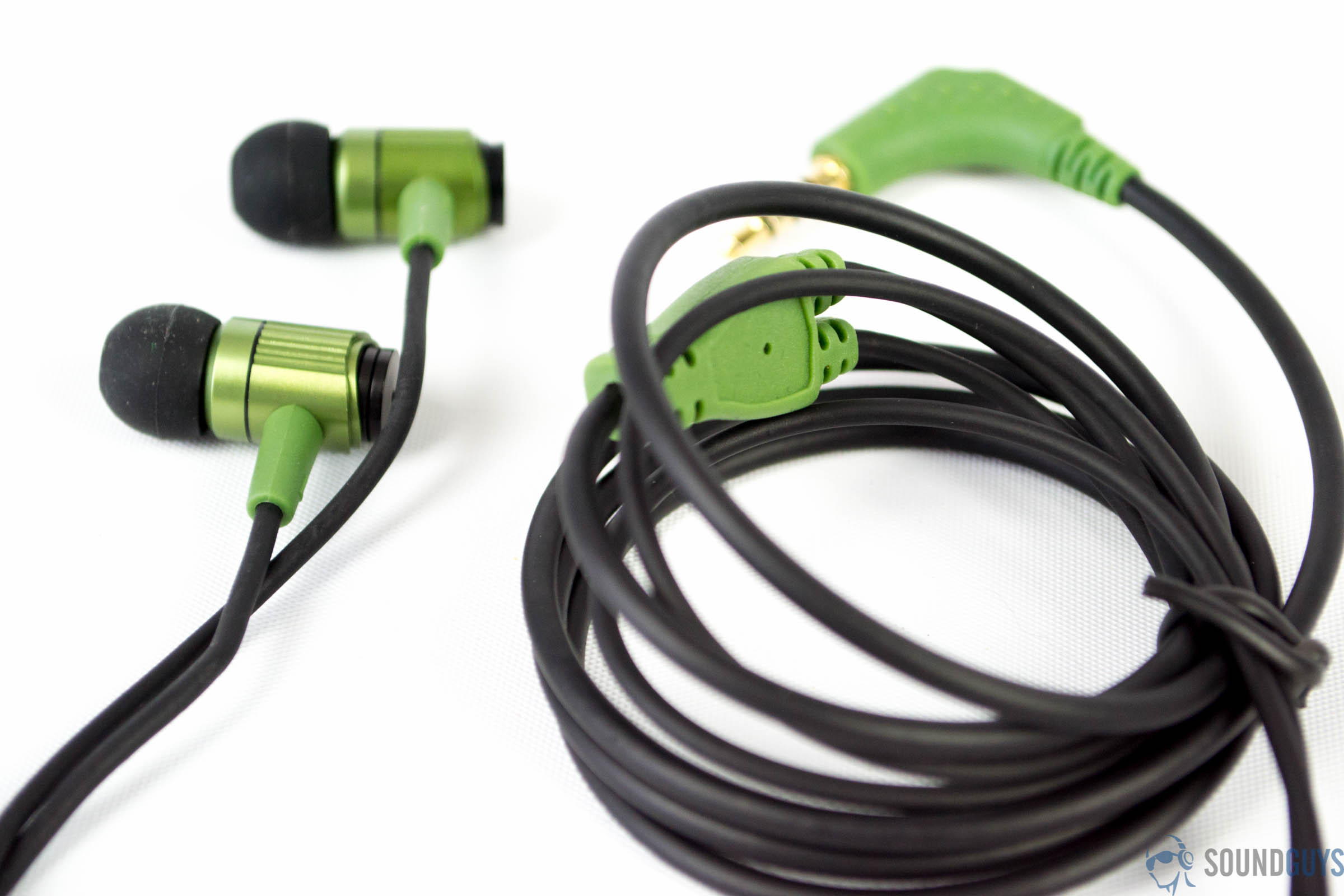 As part of their rugged design, the AudiOHM RNFs feature a metal driver housing, fortified y-connector and cable connector. While strengthening these common weak points would be welcome on its own, GOgroove has gone a step further given the AudiOHM RNFs cable that supports up to 10 lbs of weight. The included case almost seems like overkill, especially at this price, but we're happy to see it.
Unfortunately the heavy duty cable isn't all positives. The extra weight of the cable seemed to make it easier for the buds to fall out during listening sessions. While picking the right sized ear tips — small, medium, and large are included — did seem to help a bit, I found these fell out of my ears a few times during testing. This was only a minor issue, but it is still worth mentioning, especially if you'll be wearing these headphones while exercising or moving around a lot.
Connectivity
We've already talked quite a bit about the cable, so it should be clear already that this is the only method of connectivity. For $35, what were you expecting?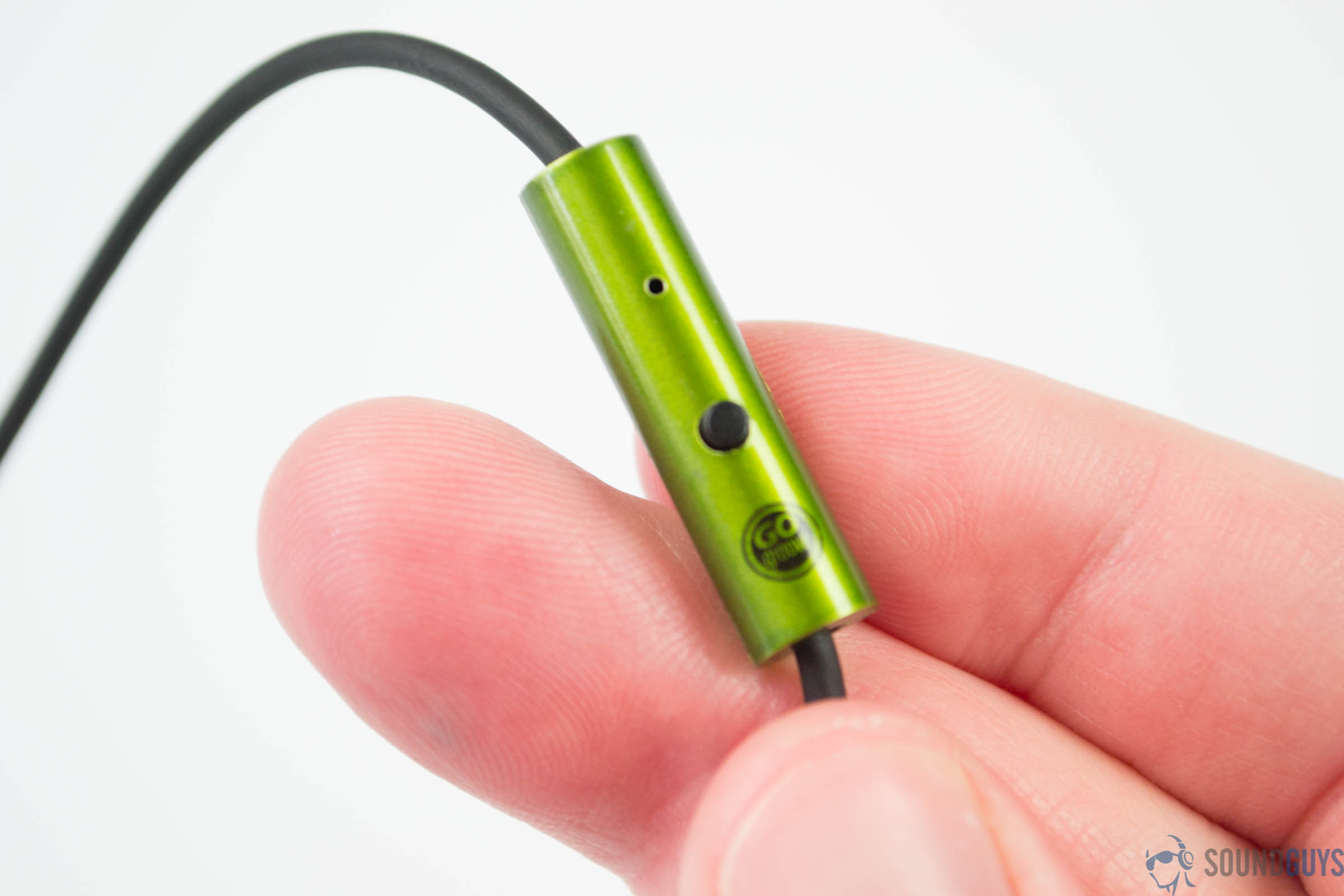 A mic and remote are included, and the remote is of the one button, clicker-style variety. This works well on both iOS and Android devices, though if you're hoping for in-line volume control, you're out of luck. Calls made using the included mic sounded good, and the quality is at least as good as the earbuds you would normally find included with a phone or iPod.
Sound Quality
While the buds themselves don't seem especially oversized, the AudiOHM RNFs manage to fit in a 9mm driver, which is larger than we often see in this size.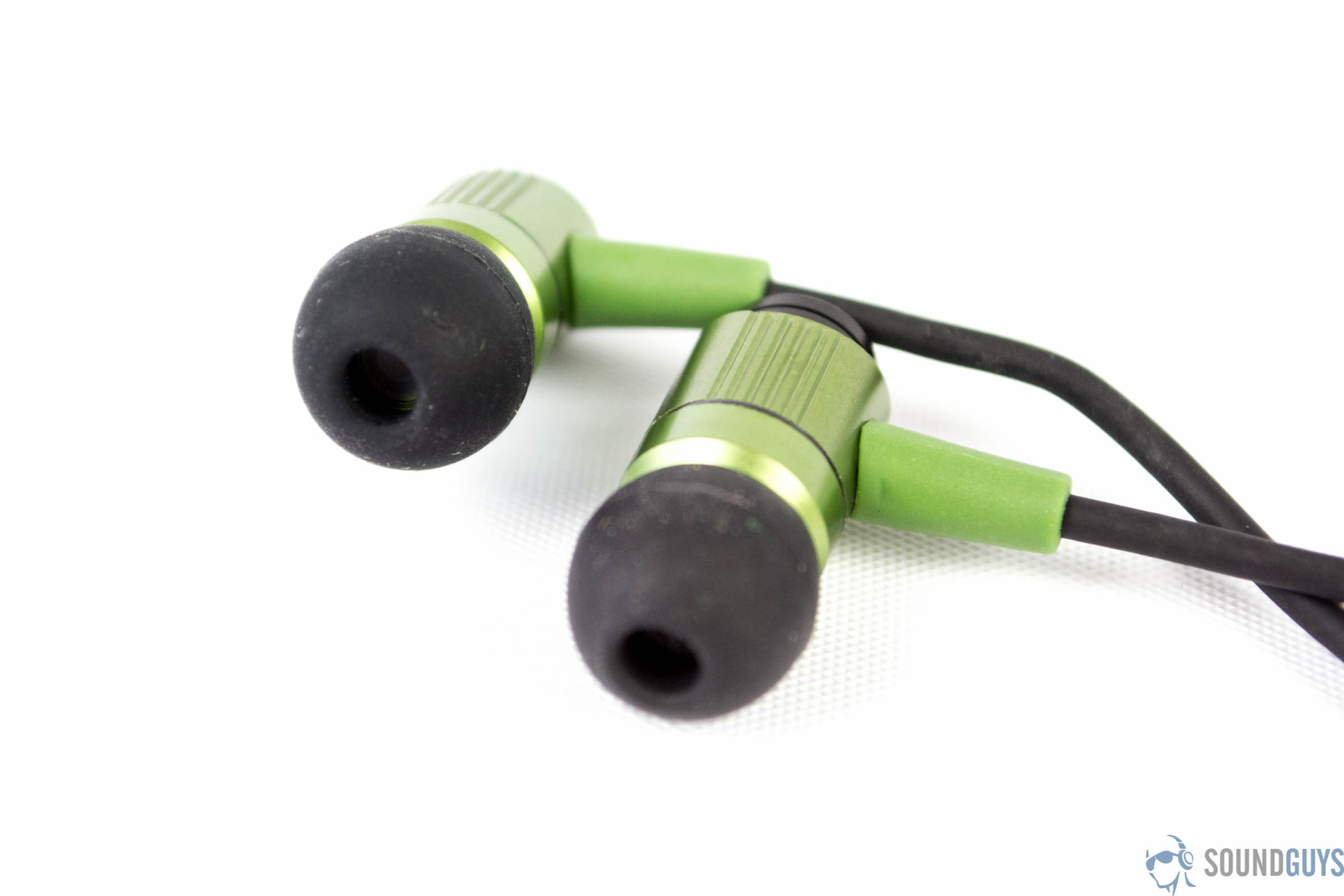 That 9mm driver definitely seems to have a benefit when it comes to the lows, as bass extension was surprisingly good for the form factor. The RNFs lent a good thump to kick drums and floor toms as well as a nice rumble to bass guitar without ever sounding overly booming or muddy.
The lower mids have nice depth at all, translating the growl of electric guitars nicely, while the higher mids add just the right amount of sizzle. The snap of a snare drum also comes through very well, making these buds very nice for rock music overall.
Highs are fairly crisp, and the tambourine JEFF the Brotherhood's "U Got The Look" came through very clearly, while they're often overshadowed by cymbals on other, lesser, earbuds.
The soundstage isn't mindblowing by any means, but considering the price and the "rugged" build, it's still fairly decent. Volume is good — these can be cranked fairly loud with a standard phone and breakup only occurred at higher volumes.
Noise isolation works very well, and is effective even at lower volumes.
Conclusion
Considering the sound quality, build quality, and the included case, we're having a hard time seeing how GOgroove manages to sell the AudiOHM RNF for such a low price, especially with a lifetime warranty. They aren't without their issues, and the heavy duty cable can be as big a problem as it is a benefit, but these are absolutely worthy a look, especially if you find yourself going through pair after pair of earbuds.