All products featured are independently chosen by us. However, SoundGuys may receive a commission on orders placed through its retail links. See our ethics statement.
The bottom line
If sound is your main concern, you can't go wrong with the Focal Listen headphones. They sound great.
If sound is your main concern, you can't go wrong with the Focal Listen headphones. They sound great.
What we like
Sound quality
Good noise isolation
What we don't like
Lackluster design
Awkward audio cable
Rating Metric
Sound Quality
9.2
Bass
9.4
Midrange
9.2
Highs
8.7
Durability / Build Quality
9.2
Value
8.5
Design
7.8
Microphone
9.0
Portability
8.7
Focal is an audio company that specializes in high end audio products. How high end? Let's just say that instead of buying their Grand Utopia EM speakers, you can buy a house. But now they're taking that experience and applying it to more affordable headphones. They recently released 3 new pairs of headphones, one of which are the Listen over-ears. These are meant for people who are looking for premium sound quality on-the-go, hence their closed-back design which prevents sound leakage. They have titanium coated drivers 40mm drivers and are priced at $249, so did Focal strike gold with these?
What's inside?
The packaging is fairly standard, with the headphones, a carrying case, an airplane adapter, the audio cable, and the warranty information booklet.
Build & Design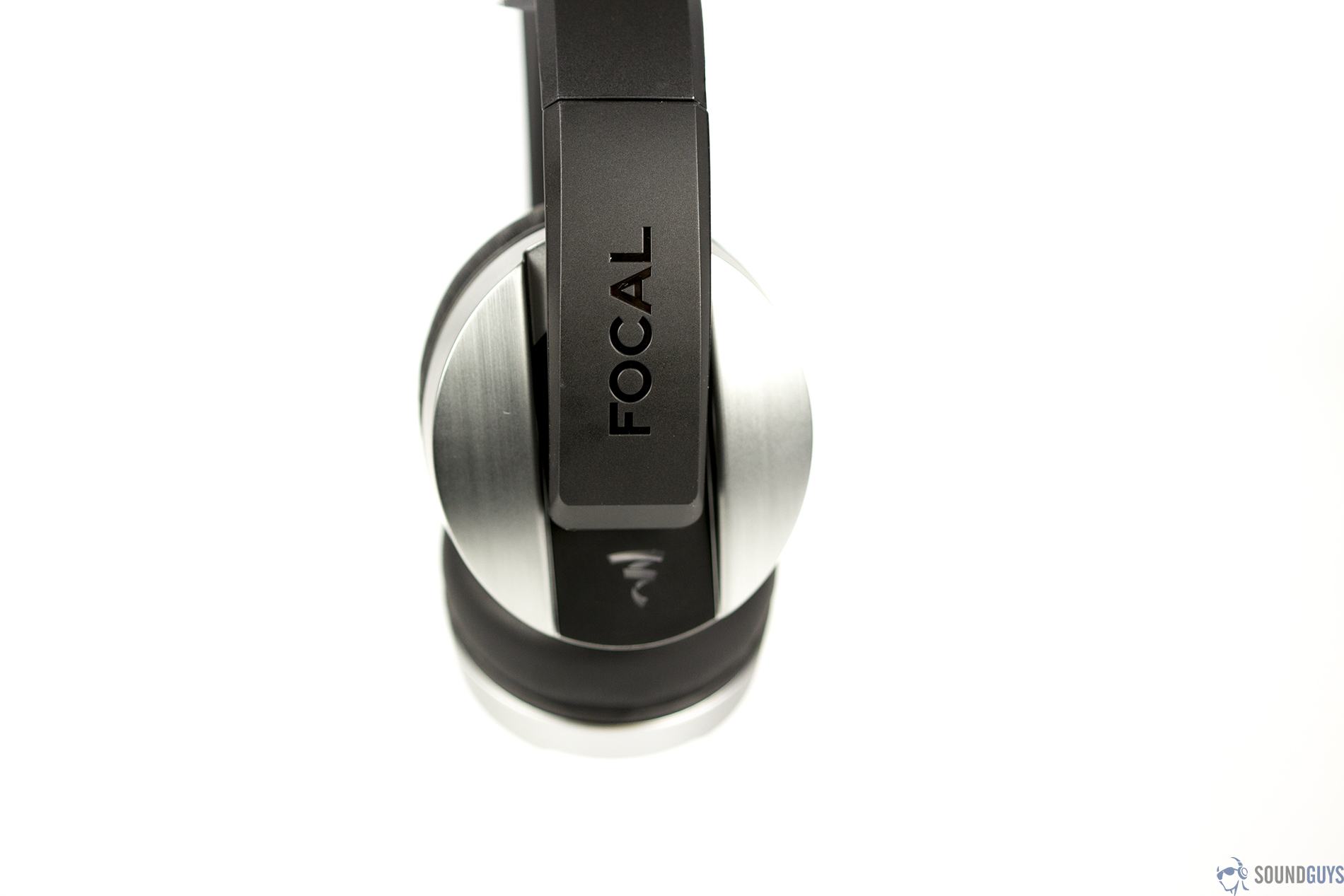 Although these headphones are made for people on-the-go, they're not small. In fact, they're more on the bulky side and have a solid weight to them. The good part of that is these don't seem like they'd break easily. The thick headband and large ear cups aren't going to be easily crushed in a backpack and seem like they would hold their own with anything you can pile on top of them. The hard plastic headband isn't too flexible, but they do have hinges so you can fold the headphones for a smaller overall footprint. Normally headphones have similar padding on the ear cups and on the headband, but that isn't the case here.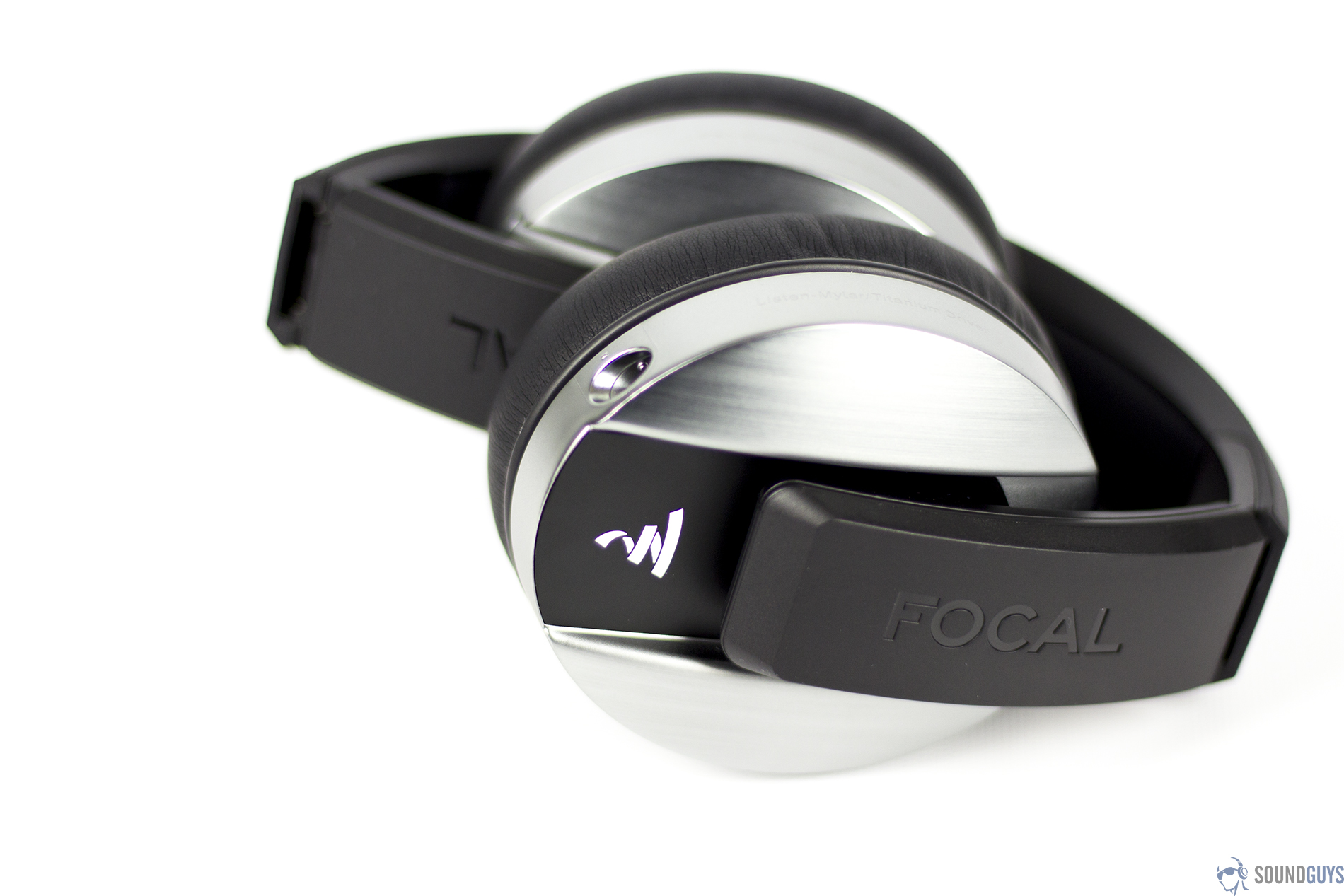 These have more of a rubberized padding on the headband that isn't exactly uncomfortable, but it isn't the most comfortable either. That said it does fit great on the head, so even if they aren't the most comfortable up top they fit over the ears perfectly and I had no problem wearing these for hours without needing to remove them to let my ears breathe. The plush padding on the ear cups paired with the firm fit of the headband creates a near-perfect seal that passively blocked out most outside noise. Though the design of the Listen headphones aren't the prettiest in my opinion, the build quality is top notch for a mostly plastic pair of headphones. For over $200 I guess I just want more of premium design but that's just personal preference.
The only thing that I really have an issue with is the audio cable. It's a hefty cable that it ends in an angled audio jack, but they made an awkward design choice here as well. About 3 inches down from the audio cable is the built-in microphone which is fairly standard, but then about 10 inches below that is the round one-button control module. Why? No idea. In terms of functionality it works fine and there's no inconvenience to having it there, but aesthetically it's just — weird.
Connection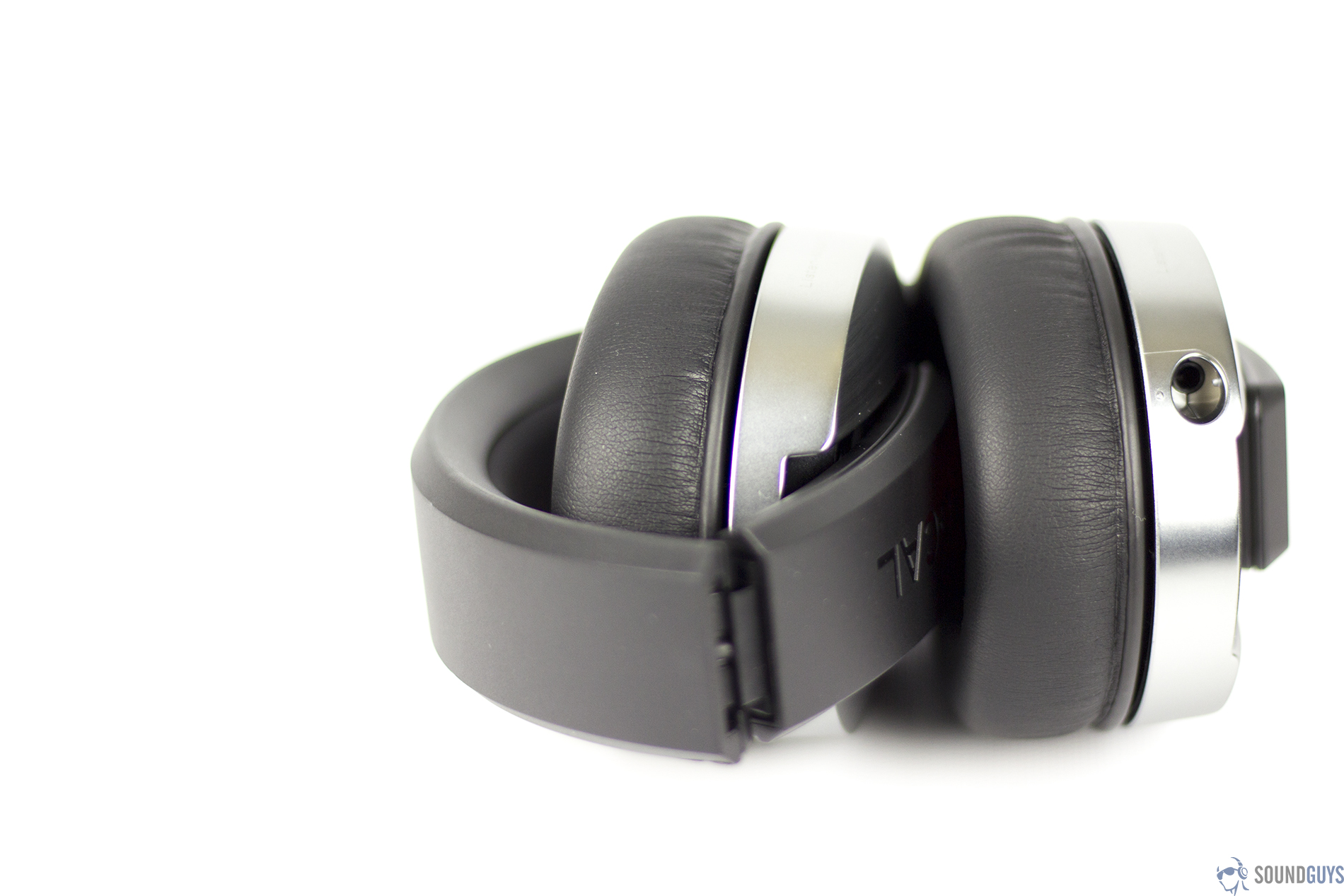 These aren't wireless so if you're one of the people who plan on buying a phone without an audio jack, you might want to look somewhere else unless you're a fan of adapters. The one-button remote lets you pause playback or answer phone calls if you click it once, and it can return to a previous track if you press it twice. Unfortunately pressing it twice will not skip to the next song which is curious since that's a fairly standard function on most other pairs of headphones. Holding down the button will let you access Siri or Google Now as well if you need to use voice commands. The cable is also removable so if it breaks you can just get another cable. They plug in to the headphones via a 3.5mm input on the bottom of the left ear cup and have twist to lock for a secure connection.
Sound Quality
this could bne the
Since these were mainly intended for mobile use we did most of our testing via mobile phones and tablets. Spoiler alert: if you're looking for a little accuracy with a lot of fun thrown in, these are perfect for you.
The bass is great on the Listens. They're nicely controlled and a offer a good amount of bump without being too overpowering. Bass notes in "iRobot" by Jon Bellion have the perfect amount of detail and make the overall experience very enjoyable.
That great experience in the lows also extends to the mids, with soundstage being pretty impressive for a pair of closed-back headphones. Vocals always sat nicely on top of background instruments but never got lost in the mix. A good example of this is in the song "Little Wing" by Jimi Hendrix. The smooth vocals peacefully coexist with the guitar and drums throughout the song and ever get lost or drowned out.
Even though these retain the details in the highs, they were slightly piercing. The snaps throughout the song in "Ashley" by Lido teeter on uncomfortable.
Conclusion
Focus might not have made the most ideal pair of portable headphones if you're a commuter, but they definitely got the sound aspect right. Not only do these sound great, but they also do a god job at noise isolation thanks to the closed-back design and memory foam padding on the ear cups. Wearing these on a subway blocks a good part of the sound without even using active noise cancelation which is impressive. Even though they aren't small, the folding design is great for stuffing them in your bag and they're durable enough that they could survive the trip easily. Really the only thing that isn't good about these headphones in my opinion is the design and the price. These are priced at $250 but they don't really look it. They actually look like an average pair of over-ears and the decision to move the control module so far down the audio cable is questionable and not entirely necessary. Still, if you care about good sound these are hard to beat.