All products featured are independently chosen by us. However, SoundGuys may receive a commission on orders placed through its retail links. See our ethics statement.
Fluance Fi30 Review
The Fluance Fi30 is a barebones speaker, but it doesn't cut any corners regarding its sound or design, so it's a great bang for the buck.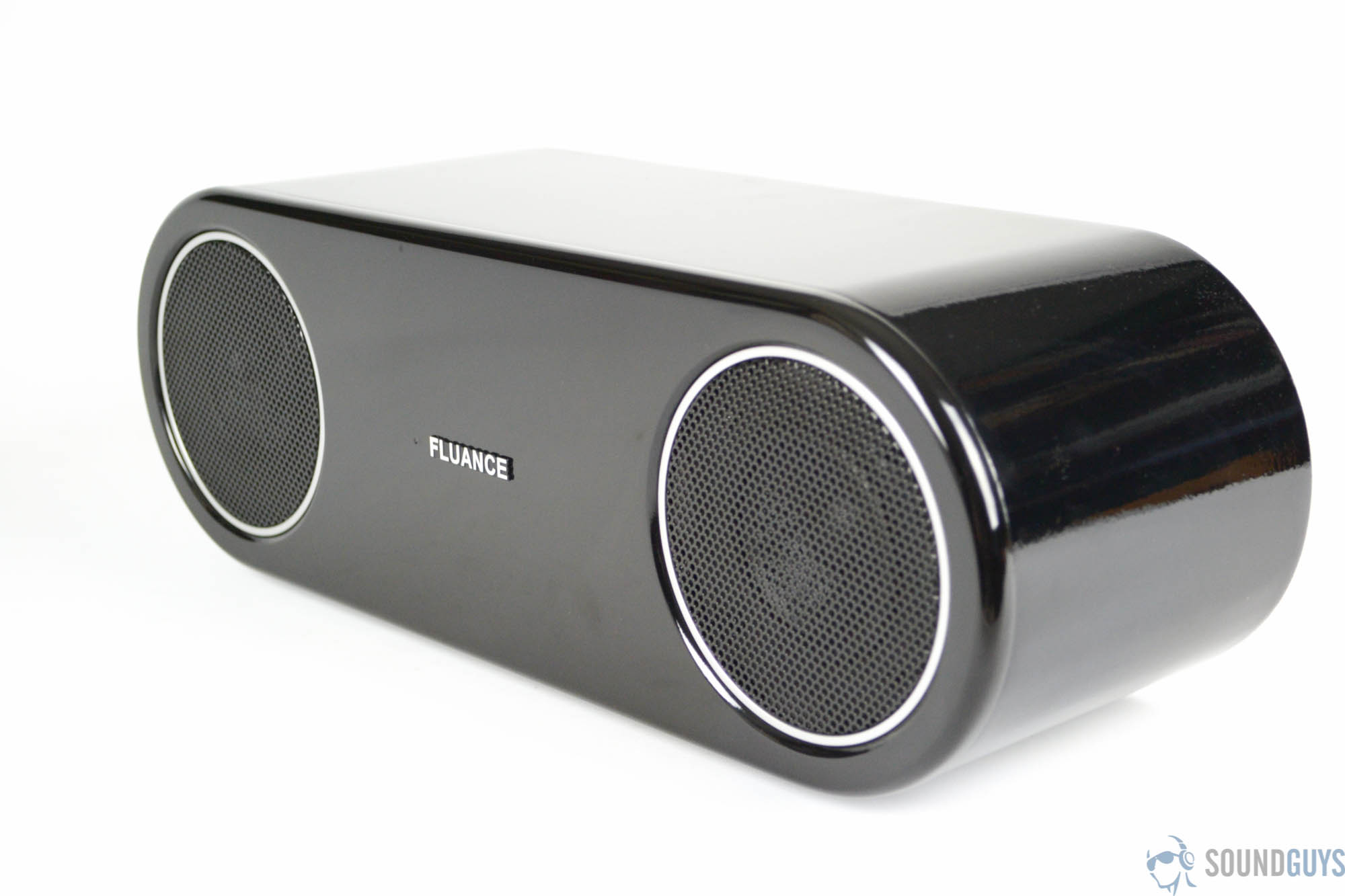 While most people want the same thing out of Bluetooth speakers — namely portability — not everyone needs the same features. For some, portability isn't a major factor: they just want to listen to music from a mobile device without fumbling around with wires.
Enter the Fluance Fi30. This has been on the market for a while, and is popular among those who prefer sound quality and value for their money over portability. The question is, putting portability aside, is this worth the $150 asking price?
What's In The Box?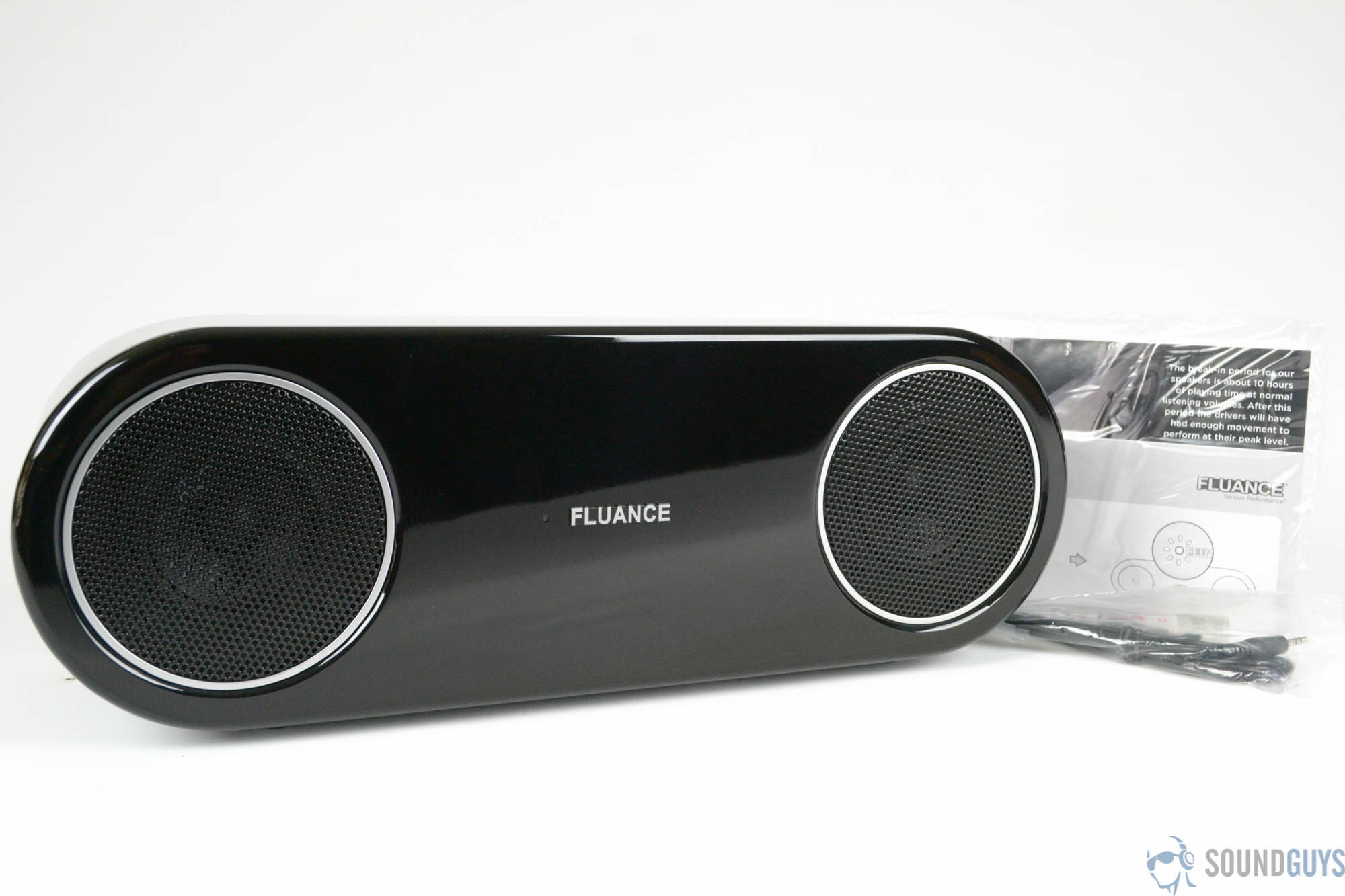 As is usually the case with Bluetooth speakers, there isn't a whole lot inside the box. Aside from the speaker itself, you'll find a 3.5 mm audio cable and the manual and warranty information.
Build & Design
The Fluance Fi30 is available in three different color options. We're looking at it in black, but it's also available in white and bamboo. The overall look is quite minimalist and certainly classier than some of the other Bluetooth speakers in this price range that we've reviewed. If you keep your home or apartment in immaculate condition, this should fit right in.
Even though it may not look like it (aside from the bamboo maybe), the Fluance Fi30 is constructed mainly of wood — MDF to be specific. This isn't the first time we've seen a wooden Bluetooth speaker, though it is unusual to see it in this price range.
The Fi30 packs in two full-range drivers, with two bass ports on the back for increased low end. Considering the wood used in its construction, we wouldn't say that the speaker is surprisingly heavy, though it certainly isn't light. Considering that the speaker doesn't have a battery, you likely won't be moving it very often anyway.
Connectivity
Turn the speaker on and it immediately enters pairing mode. In a strange turn from other Bluetooth speakers there is no pairing button. Instead there is a button on the back to reset pairing. This is a speaker that clearly expects you to mainly use one device with it.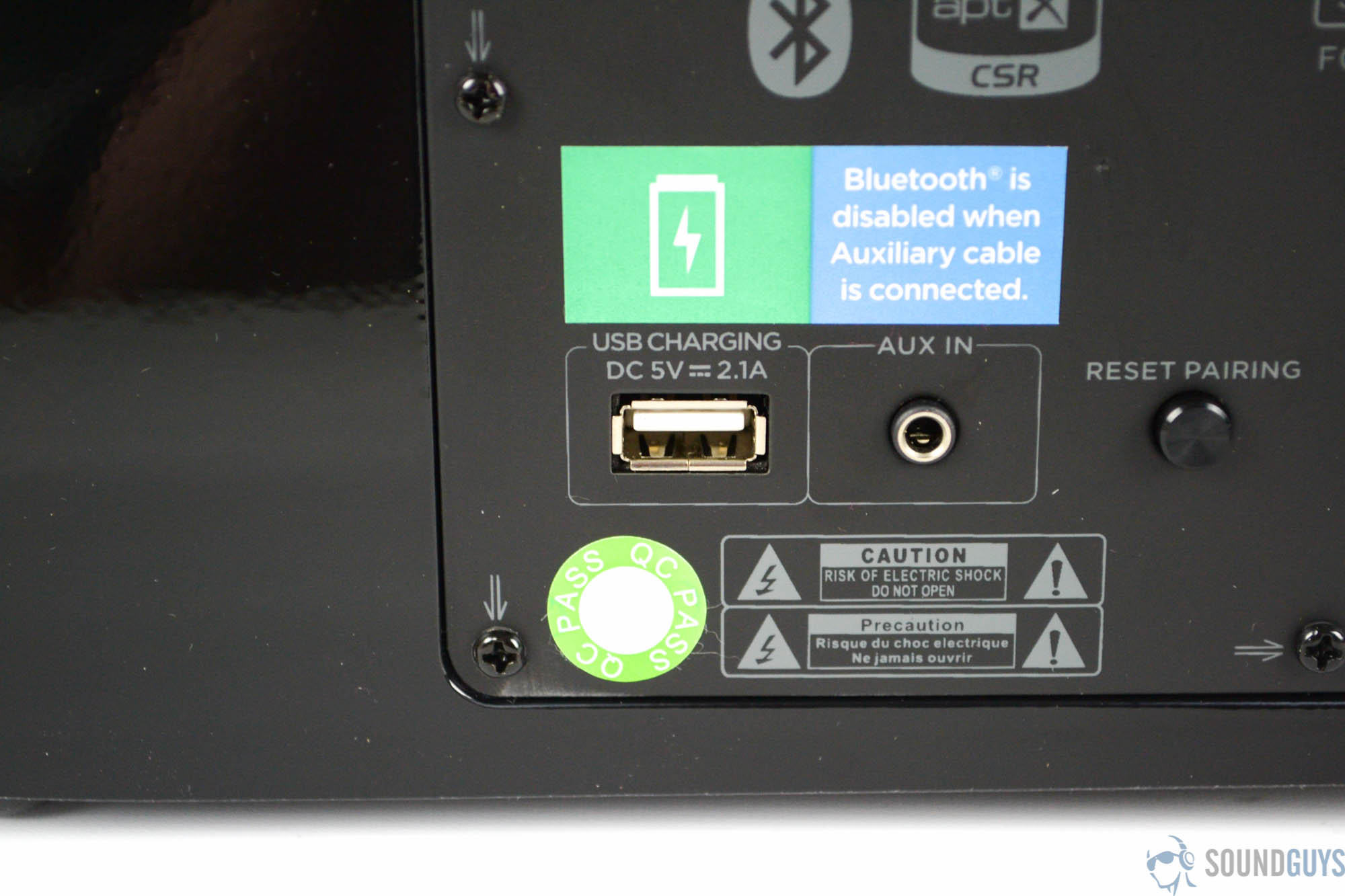 Range is stated as the standard Bluetooth feet, and the standard audio codecs including aptX are included. At times we found that the connection would start to break up when only 20 feet from the speaker, but for the most part, connectivity worked fine.
There are only two buttons on the Fluance Fi30: a power button, and the aforementioned pairing reset button. That's it. Not only are there no playback controls, but there are no volume or controls of any other kind either. You might have already guessed this, but speakerphone isn't present here either.
If you mainly control Bluetooth speakers using your phone or other device anyway, this shouldn't be a big problem, but this could definitely be a deal breaker for some people.
Sound Quality
We tested the Fluance Fi30 from a variety of mobile devices with both lossless audio files and streaming audio, connected via both Bluetooth and using the included 3.5 mm audio cable.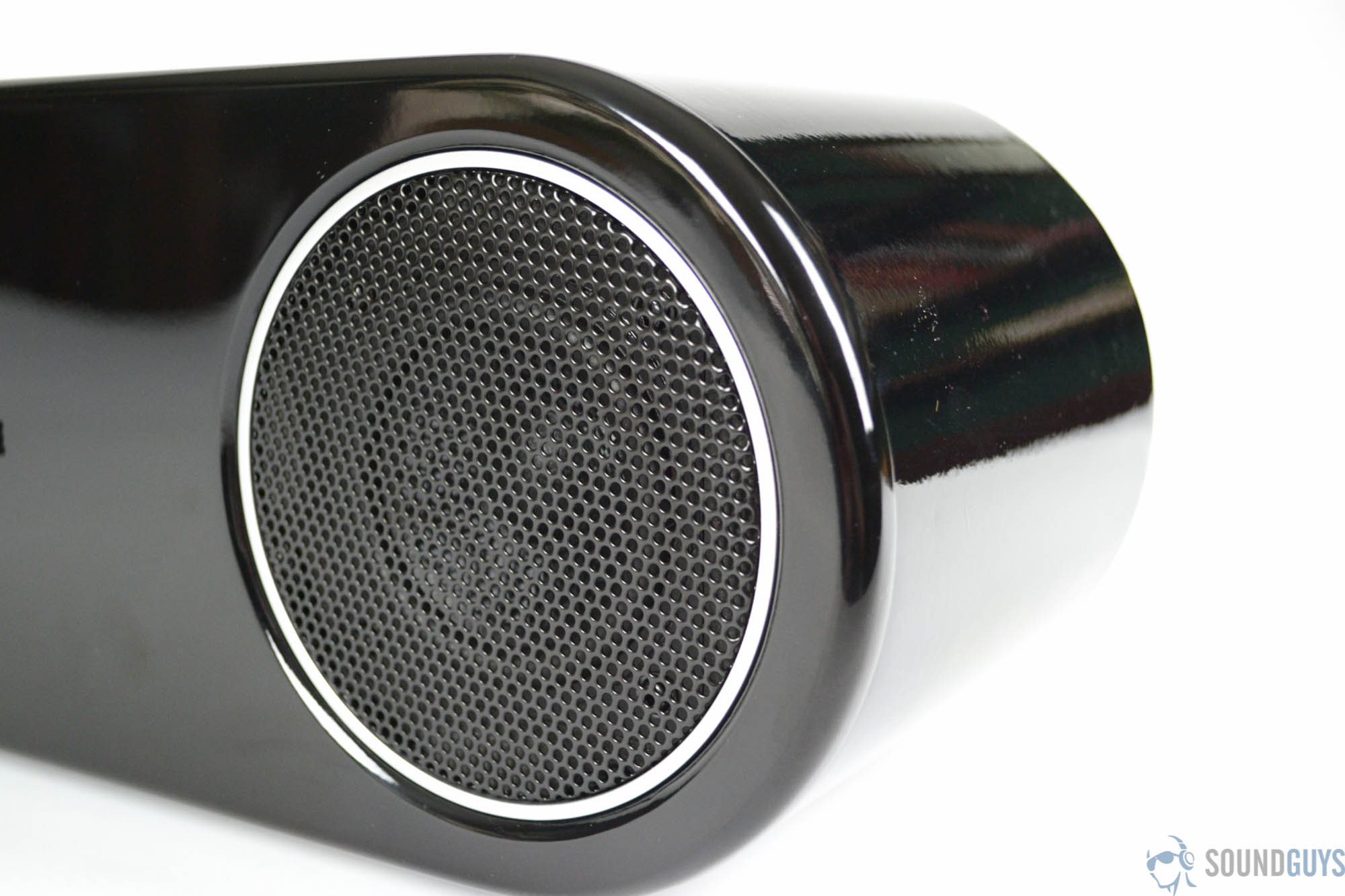 The lows can range from anywhere from "fine" to "impressive," and much of it has to do with what surface the speaker is placed on. Like most Bluetooth speakers, it sounds best on wood. The lows are solid, certainly compared to many speakers in this price range, but can be booming at times, again depending on where the speaker is placed.
The mids are loud and wide open sounding, lending a nice body to electric guitars and bass notes. The speaker isn't boxy or "woofy" sounding — a common problem in this price range — and snare drums have a nice snap. Vocals are generally well-represented, but can be overpowered by the low mids at times.
Highs are slightly rolled off, but not to the extent that they often are in other speakers in this price range. Fear not: there is still plenty of detail in the high end. Cymbals and other high end details don't sound muffled, but they aren't harsh either.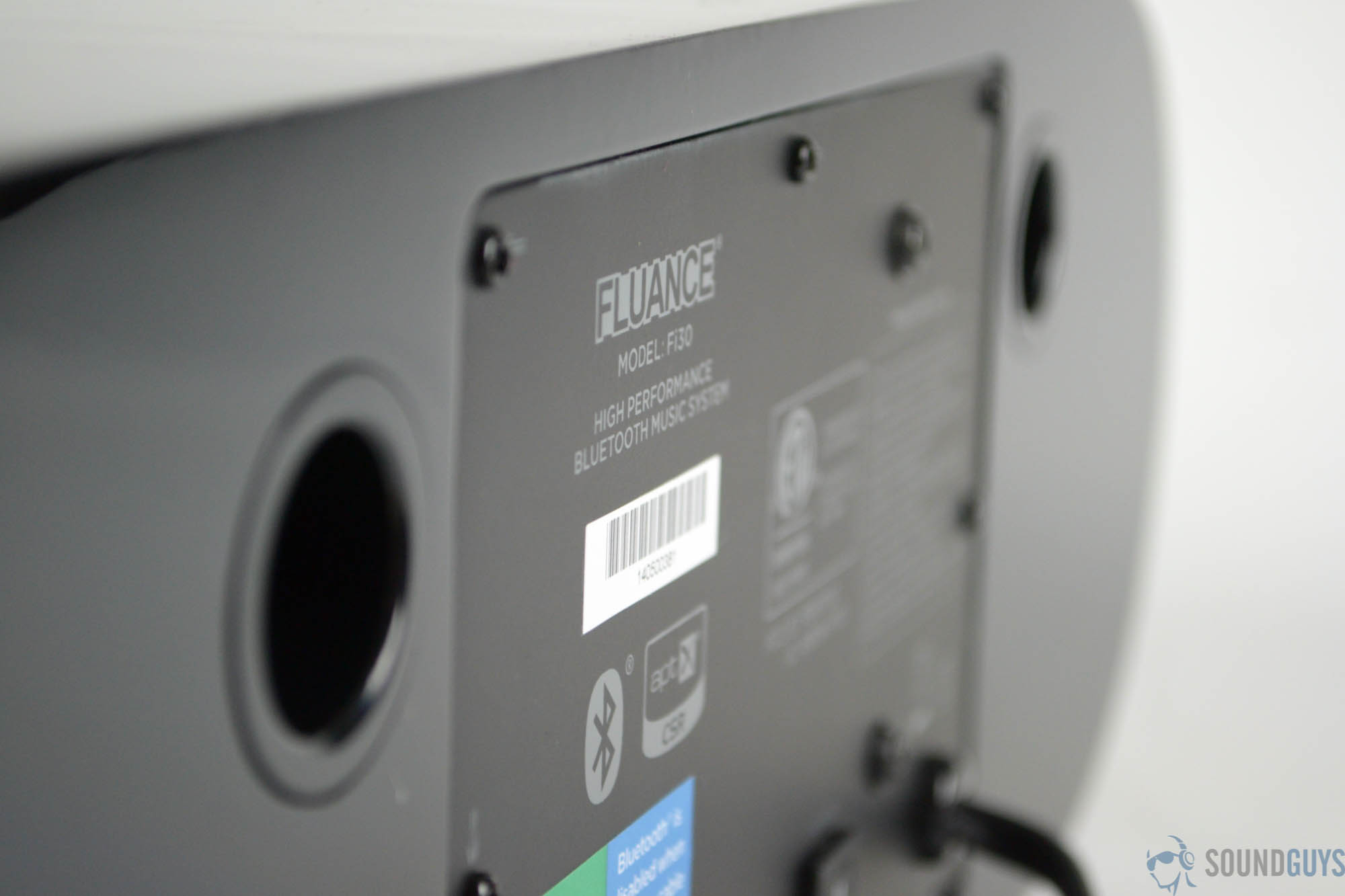 Unlike a lot of sub-$200 Bluetooth speakers, the Fi30 can get very loud without distortion. As is usually the case with any Bluetooth speaker, there isn't much in terms of stereo seperation, but this does sound big. It easily fills a room, and will likely be able to provide the music for a party in lieu of a larger system.
Conclusion
The Fluance Fi30 may be barebones compared to some other speakers in its price range, but it certainly doesn't cut any corners when it comes to sound or its design. If you place more importance on sound, this offers a great bang for the buck, just remember it won't be as easy to take it on the road, and you'll need an outlet wherever you want to listen.