All products featured are independently chosen by us. However, SoundGuys may receive a commission on orders placed through its retail links. See our ethics statement.
New Dolby Atmos feature makes setting up your home theater foolproof
Dolby Atmos FlexConnect is designed to maximize your listening experience regardless of where your speakers are.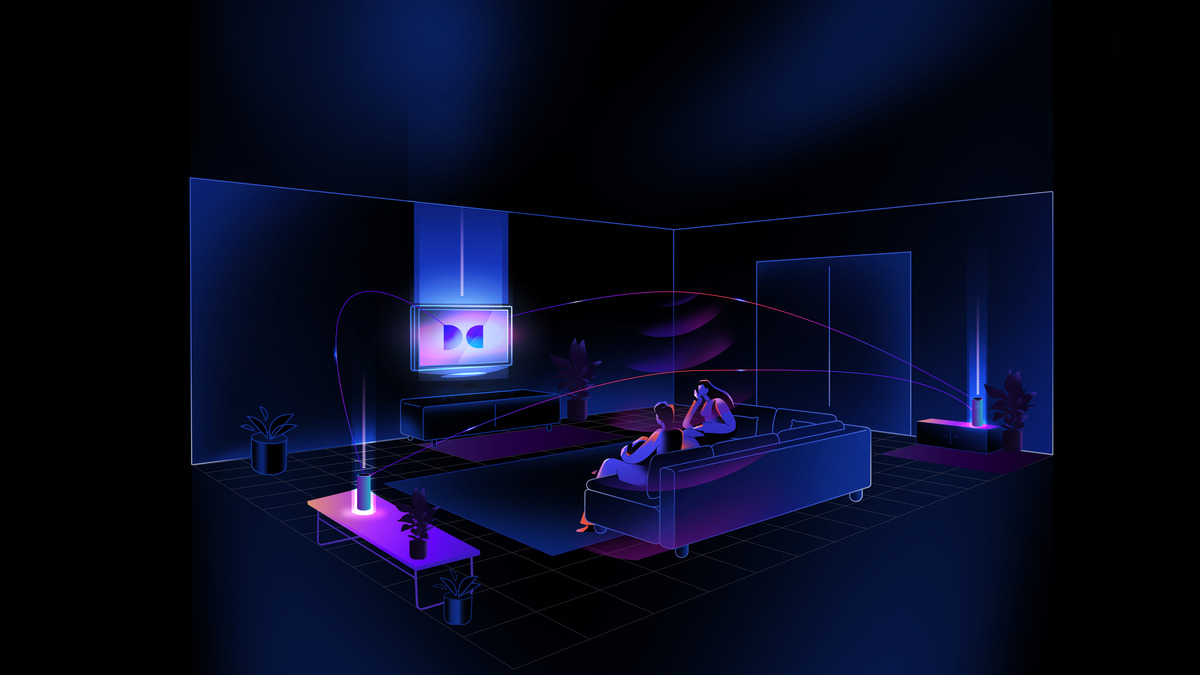 TL;DR
Dolby is launching a new Atmos feature called FlexConnect.
FlexConnect pairs your built-in TV speakers with accessory wireless speakers
FlexConnect is able to analyze the room layout and speaker setup to optimize the sound with the TV's speakers.
When it comes to setting up a home theater, where you put your speakers is a crucial step toward ensuring you get the best audio experience possible. But speaker placement may no longer matter with Dolby Atmos's latest feature.
Ahead of IFA 2023, Dolby has announced its latest innovation in immersive audio — Dolby Atmos FlexConnect. The new technology is designed to maximize your listening experience regardless of where your speakers are.
According to the company, FlexConnect works by pairing your TV's sound system with any wireless speakers you connect to it. The feature then "intelligently optimizes the sound for any room layout and speaker setup." It will do this by using the TV's built-in microphones to locate and calibrate each wireless speaker in the room.
As a result, you're free to pretty much place one or more wireless speakers anywhere you want in the room. Once the calibration is complete, the feature combines your wireless speakers with your TV's built-in speakers to deliver an "extensive and immersive Dolby Atmos sound experience" tailored for your room.
If you're wondering when this feature will arrive, Dolby didn't give an exact date. However, it will be available at some point next year in 2024. Dolby says TCL will be the first brand to have the technology in their TVs, and it will appear in its 2024 TV lineup.
Dolby plans on demoing this new feature at IFA 2023, which is being held in Berlin. For more coverage on this and other news coming out of IFA, stay tuned to Sound Guys.