All products featured are independently chosen by us. However, SoundGuys may receive a commission on orders placed through its retail links. See our ethics statement.
Decibullz Contour Review
The Decibullz Contour earbuds have got a great thing going with their custom ear molds, but we'd prefer them to be paired with better headphones.
UPDATE [January 2022]: This product is no longer available. Have a look at our best earbuds instead.
Finding a good fit is the most important factor when it comes to in-ear headphones, period. I've seen pairs of earbuds that looked great on paper – and probably were – but I couldn't ever use them, because no matter how hard I tried, I couldn't get a good fit. So it goes: bad fit, bad sound.
The Decibullz Contour earphones offer a novel solution to this problem by including ear molds that are meant to be fitted to the ear of the user. It seems like a great idea, but how does it actually work?
What's In The Box?
Peek inside the front flap and you'll see the headphones inside the box. Open it up and you'll find them peeking out from the included case. Next to the case you'll find the custom ear molds and instructions, while inside the case you'll find two additional sets of ear tips.
Build & Design
Considering that the main feature of the Decibullz Contour earphones is the ability to fit them to your ear, it's fitting (pardon the pun) that they're available in such a wide variety of colors. Our review units came in red and blue, but they're also available in black, white, light blue, pink, purple, orange, green and red.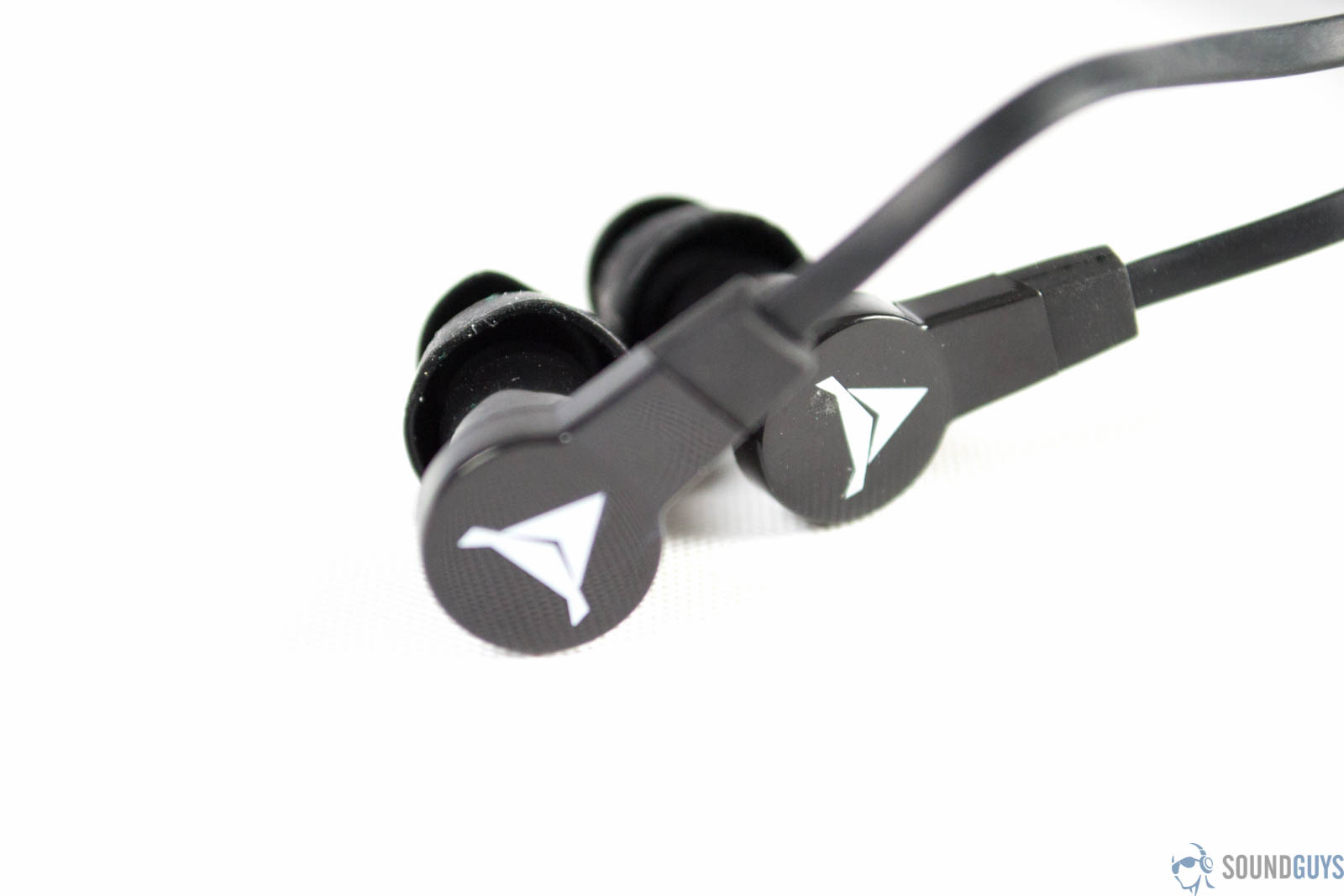 The fitting process is a little strange, but I found the process to be fairly easy. The full instructions are available on the Decibullz website but essentially you heat the ear molds in a cup of near-boiling water for five minutes, allow them to cool slightly, then put them on the ear buds and fit them to your ear. It's possible to remold the ear molds if you don't get it right or you leave them in your car for too long, but I got the fit right the first time.
The fit is indeed wonderful assuming you follow the instructions. The ear buds stayed in my ear well while remaining comfortable, and did an excellent job of blocking out external sounds. While the ear molds themselves feel fairly sturdy once they're fully cooled, the ear buds themselves don't feel as solid. The cable is somewhat flimsy and the buds themselves seem to be made of a very thin plastic, though this does also help to keep them light.
Connectivity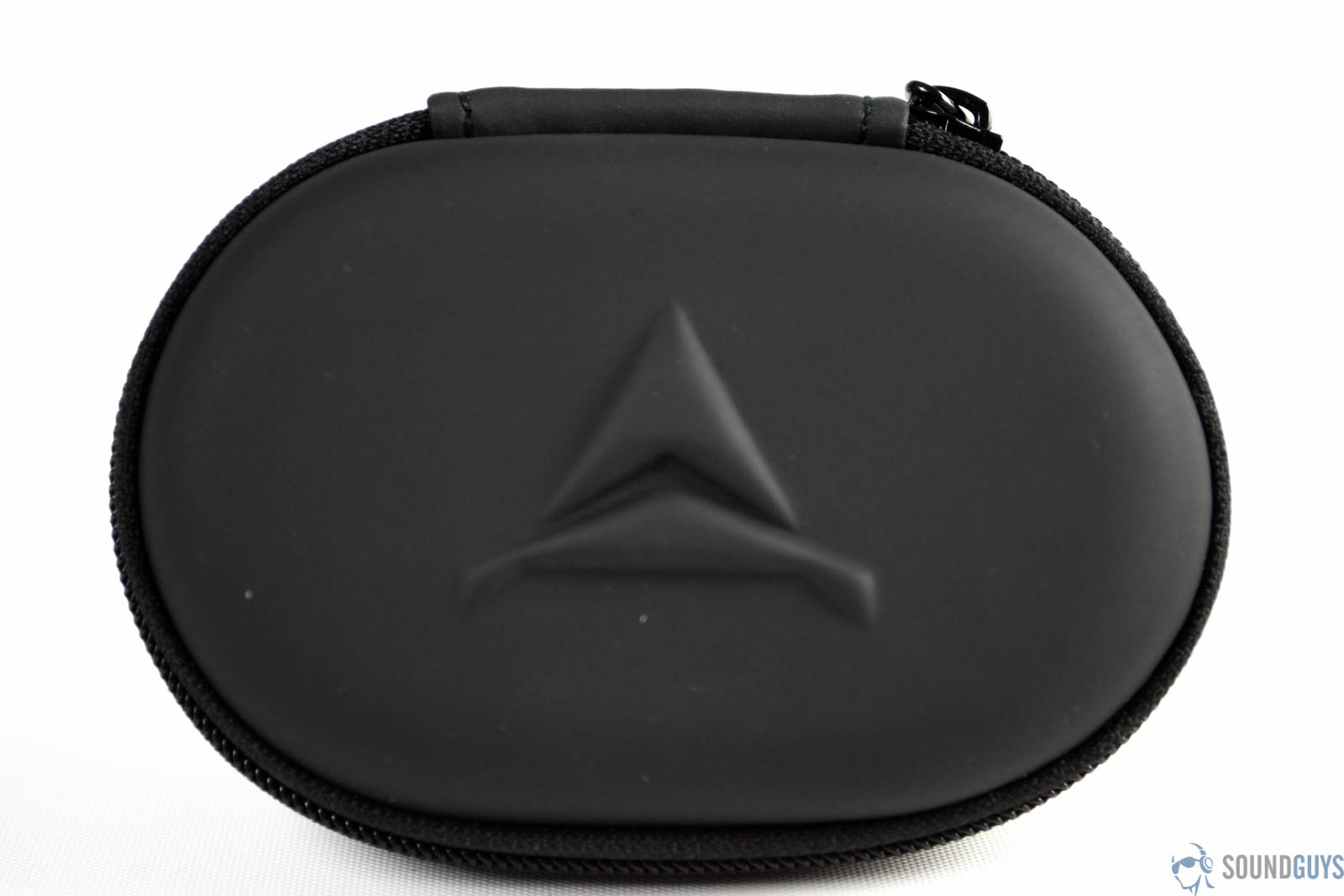 Aiming for maximum compatibility, the Decibullz Contour feature a standard 3.5 mm cable with a simple, one button "clicker" style remote and built-in mic. There isn't much to say here: it worked as intended on both iOS and Android devices, and voice quality on calls was decent – about what you'd expect from the ear buds included with a phone.
Sound Quality
It's an easy assumption that most people will use these headphones with some sort of mobile device, so I included those in the testing, but I also played lossless music files and audio CDs through a Focusrite Saffire Pro 40 audio interface during testing. I briefly tested the earbuds without the custom ear molds, but all final impressions are from testing using the molds fit to my ears.
Lows are thick but not particularly well defined. There is plenty of rumble at times, but it can sound a little muddy. Bass isn't overhyped, but isn't particularly lacking in power either.
The mids sounded fairly flat with an apparent bump in the 1-3 kHz range. This helps to emphasize vocals, but might have been slightly overdone.
The highs aren't harsh but could sound a little tinny at times, particularly on older rock recordings.
Soundstage isn't bad for earbuds, especially in this price range. The custom ear molds certainly helped here. In fact, the ear molds themselves work very well for sound – it's the drivers that are causing the muddy bass and tinny highs.
Conclusion
The custom ear molds essentially are the Decibullz Contour, and that has its good and bad aspects. The ear molds worked great and I was amazed at how well they fit after molding and how comfortable they were. That said, I'd really like to see them paired with better earbuds.
With better overall drivers, these would be unstoppable. As it is, they're more an interesting gadget than my new go-to pair of earbuds. With all that said, we're excited to see what Decibullz does next.