All products featured are independently chosen by us. However, SoundGuys may receive a commission on orders placed through its retail links. See our ethics statement.
Boston Soundworx Basix Review
For $29.95, the Boston Soundworx Basix sound very nice, but the lack of a remote and some fit issues may have you hesitating.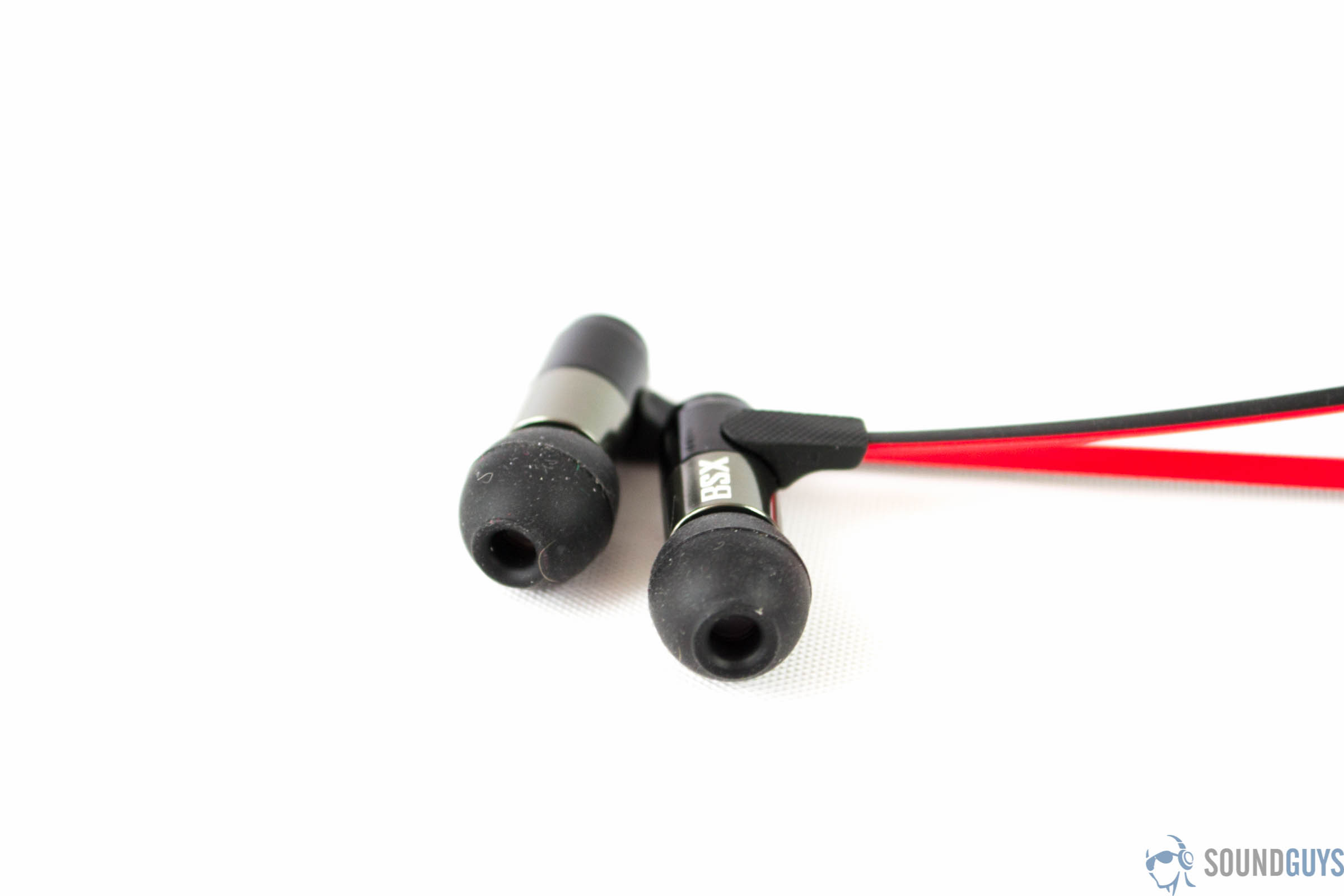 Buy now from Amazon ($29.95)
UPDATE [January 2022]: For help choosing a good pair of affordable in-ears, refer to our list of the best earbuds under $50.
Cheap earbuds are a dime a dozen. Not literally, but they do come close. While there are plenty of cheap in-ears on the market, the amount that are actually enjoyable to listen to is far smaller. The recently reviewed Verb earbuds by LH Labs are one such pair, and in looking at the Boston Soundworx Basix, we've hoping to find another.
The Basix might not be wireless or feature a mic and remote, but at the same time, they retail for $29. That's either a bargain or a bad sign. It all comes down to how they sound.
What's In The Box?
The earbuds are front and center upon opening the box. Tucked underneath you'll find a bag containing two additional pairs of tips, a clothing clip, a carrying bag, and the manual.
Build & Design
The Boston Soundworx Basix appear to be available in three different color combinations: Black and Red, Black and White, and White and Red. We're looking at them in Black and Red, though all the color combinations seem to look similar enough to each other that color shouldn't end up being a major factor in which one you choose.
The earbuds themselves are likely the most eye catching aspect of the Basix. Thanks to the aluminum construction, the earbuds throw off a shiny metal gleam that looks like it belongs to a far more expensive pair of headphones. Not only does the use of aluminum give the Basix a more premium look than many similarly-priced earbuds, it lends a tough feel to the build that doesn't pack on weight in the process.
The light weight means these don't feel like they're weighing your ears down, but this doesn't guarantee a comfortable fit. None of the included tips seemed to fit me too well while testing, though this will always differ from person to person. While this was a minor annoyance at first, the Basix became more and more uncomfortable the longer I kept them in. Fortunately, the price is low enough here that adding a pair of third-party tips isn't out of the question, and this allows you to go with tips you know will fit you.
Connectivity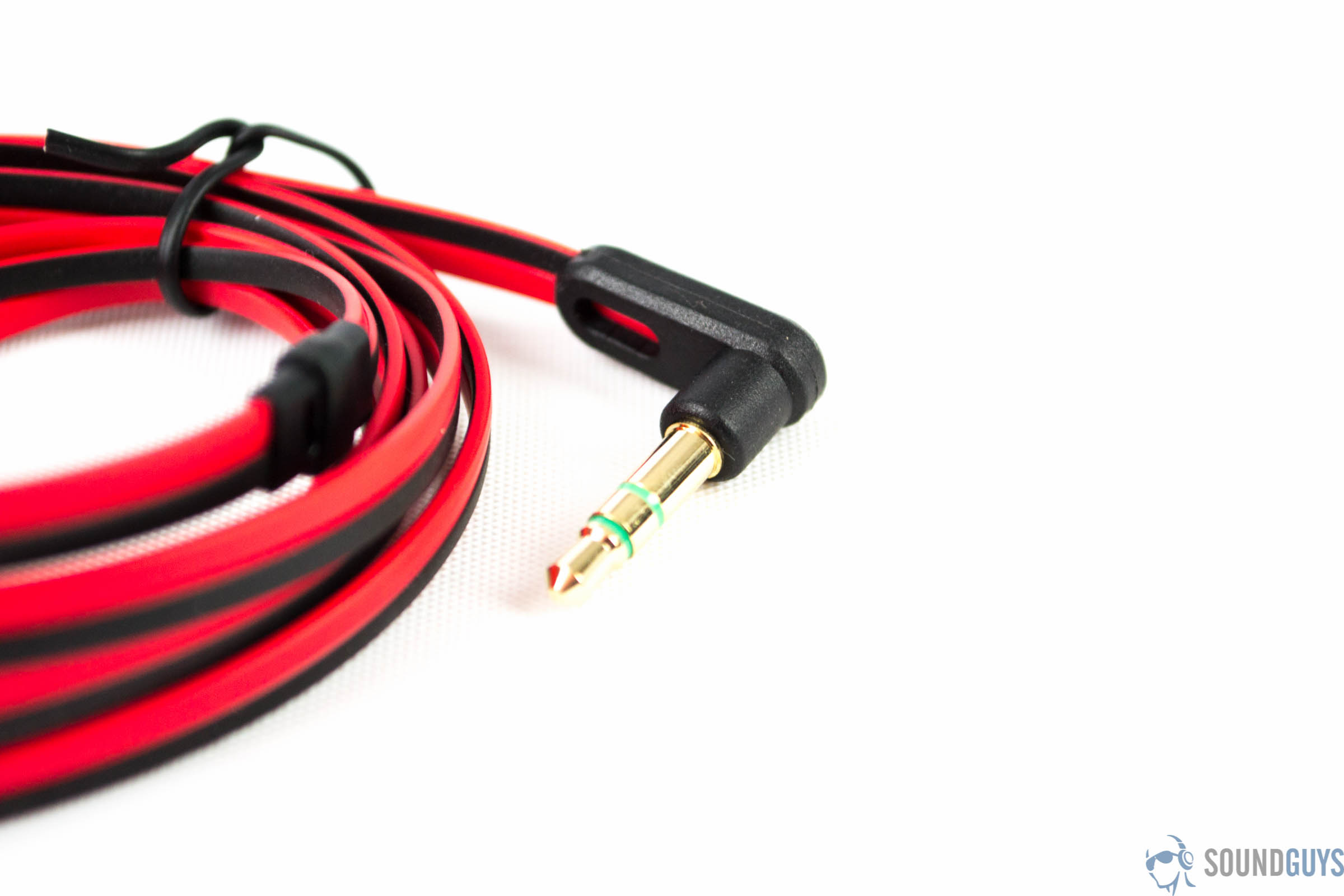 Connectivity is as simple and barebones as it gets: a cable. You won't even find a mic or remote, though the cable is flat, which goes a long way toward keeping it from getting tangled in your pocket.
Sound Quality
While the BSX Basix don't look very large – and they aren't – they pack in 8 mm drivers. Bigger isn't always better, especially when it comes to earbuds, but considering many earbuds get by just fine with a 4 mm driver, we couldn't wait to see how these sounded.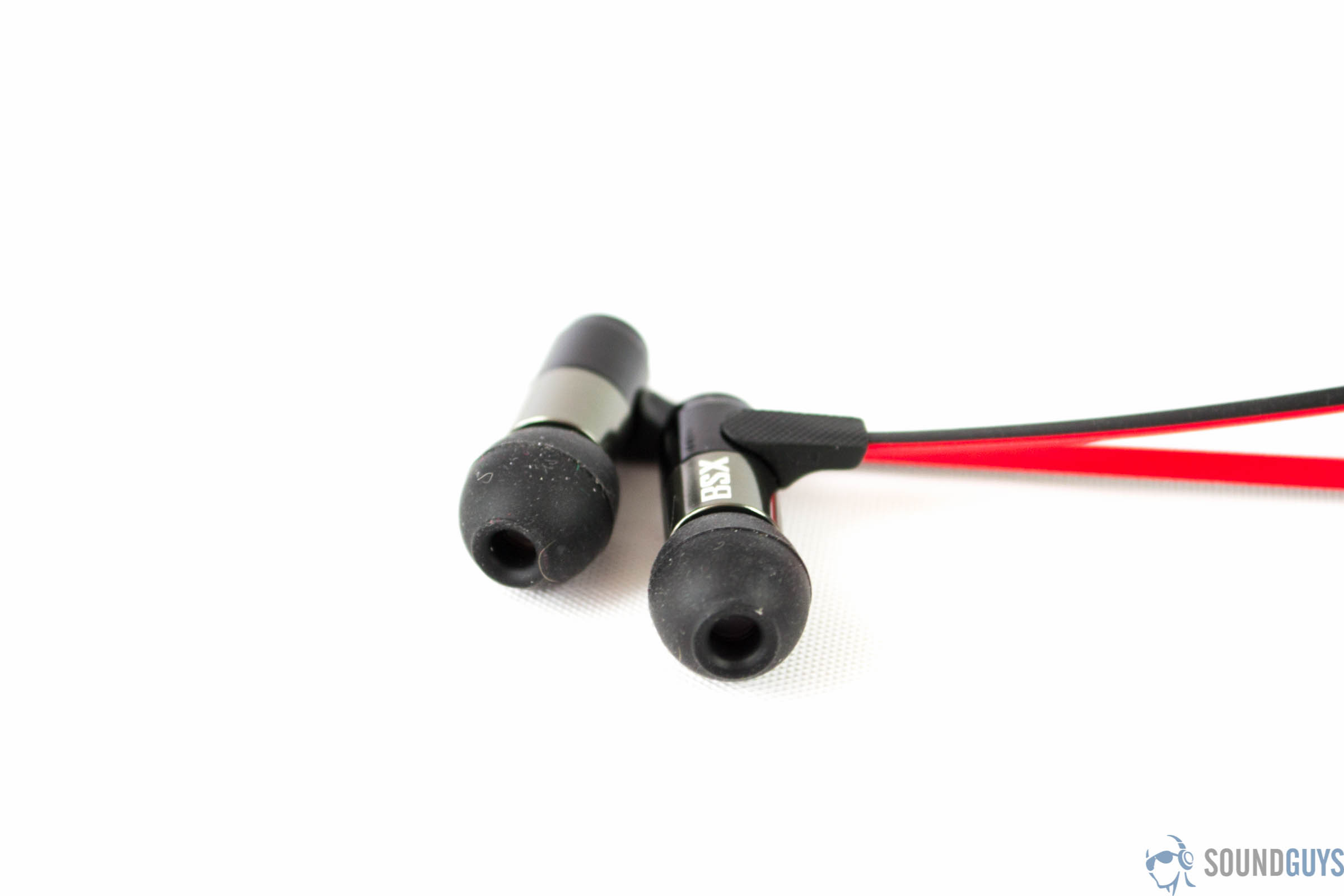 Perhaps due to the larger driver size, bass extension here is very nice, reaching low without ending up wallowing in mud. The lows are fairly accurate and avoid becoming overly boomy, but there may not be enough bass here for big-time bass fans.
The mids are very open sounding and over all are very well balanced, especially given the price. The vocals on the Twerps' "I Don't Mind" had nice presense and immediacy without sounding too in your face. Backing vocals on the same song have a contrast that isn't handled well on cheapo earbuds but worked well here.
There is a nice detail to vocal sibilance in the highs, but never to the point that it sounds harsh. The cymbal work on R.L. Burnside's "See What My Buddy Done" was preserved nicely.
This is the second time in as many weeks that we've been impressed by the soundstage and stereo spread in a pair of earbuds: first were the Verbs mentioned at the top of this review and now the Boston Soundworx Basix. Don't expect them to rival your high end open-back headphones, but for what they ear, these perform very well.
Assuming you have a proper fit, noise isolation is very good – so much so that if you want to make sure you can hear what is going on around you, you might want to leave one earbud out.
Conclusion
If you're looking for the best sound quality for the lower price, we've seen better options than these, but they don't look nearly as good. For $29 the BSX Basix sound good and look surprisingly nice – they're a great pick as long as they fit you comfortably. The only other downside is the lack of a mic and remote. If that is a factor, the LH Labs Verbs are worth a look, but they still don't look as cool as the Basix.
Buy now from Amazon ($29.95)