All products featured are independently chosen by us. However, SoundGuys may receive a commission on orders placed through its retail links. See our ethics statement.
Bose unveils limited edition NFL SoundLink 3
Super Bowl XLIX might be over but Bose doesn't care. As the official partner of the NFL they have limited edition speakers matching your favorite NFL teams.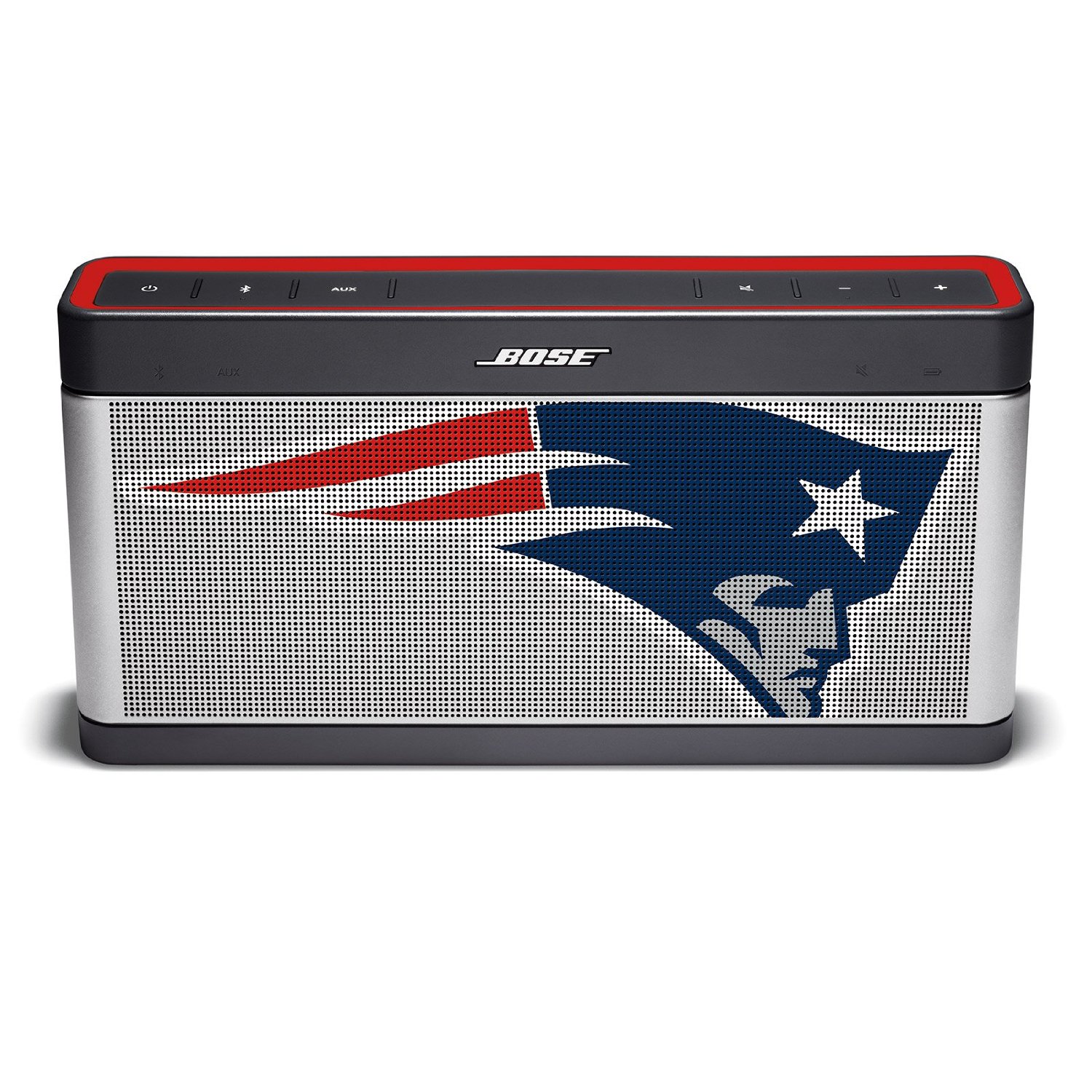 Super Bowl XLIX might be over, but that doesn't mean you can't still show off your favorite teams. Bose is still offering their Bluetooth Soundlink III speaker with the logo of your favorite team on the front. The top part of the speaker by the buttons also come colored with team spirit and will match the colors of the team you choose. As of right now those teams include the Giant, Jets, Packers, Bears, Cowboys, Seahawks, and yes the Super Bowl champion Patriots. Since they made an exclusive deal to be the official sound of the NFL, it's kind of a let down that they do not offer more options.
The Soundlink III has a consistent Bluetooth connection and a battery life that actually lasts as long as Bose claims it does. At around 14 hours of playback this is definitely a good option for all-day listeners. The speaker itself lives up to the Bose name, but that also means that it comes with the Bose price. A major downside to this speaker is that it is $299.00, but on the bright side the special edition team options won't cost you anything extra. These have been out for some time but are technically a limited edition speaker. Now that the NFL season is officially over, it might be a good time to get yours since I'm not entirely sure how much longer they will be around.
If you were planning on getting one anyway at least now you have some more options. Be sure to check out the full review Kris did before you make the investment. Congratulations Patriot fans.