All products featured are independently chosen by us. However, SoundGuys may receive a commission on orders placed through its retail links. See our ethics statement.
Blue announces their new Lola headphones
Blue Microphones is back with another pair of headphones called the Lolas which are available this month.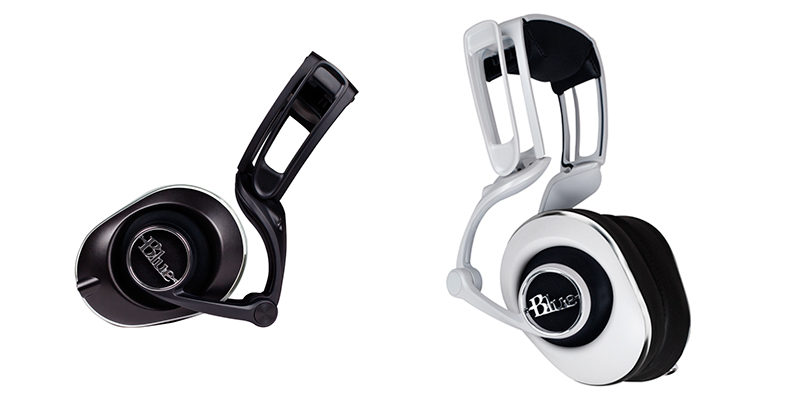 When you think of headphones, Blue isn't exactly the first company name that comes to mind. That's not to say that the company doesn't know audio, because they do. They've been a leading manufacturer of some of the best microphones and amps you can get for studio or personal use for decades. Which is why it isn't too surprising to see them beginning to take that knowledge and apply it to consumer headphones. Their new Lola headphones are their latest and greatest pair of cans that improve upon their previous Mo-Fi headphones (check out our full review).
Blue takes pride in personalizing comfort and optimizing performance, so the Lolas might not exactly look like any headphones you've seen before if you missed their Mo-Fi headphones. Of course all over-ear headphones need ear cups, but the similarities between these and other headphones pretty much end there. The headphones use a "four-join multi-jointed linkage system and pivoting arms" in the headband which gives them tons of flexibility while keeping them stable on your head. Still, all those hinges and joints shouldn't get in the way of comfort as the Lolas have a good amount of padding that should make them easy to wear for long periods of time whether you're in the studio, listening to music, or even gaming.
On the inside of the headphones is where you'll find huge 50mm drivers and custom enclosures that will provide solid lows while maintaining the integrity of the lows and the highs. CEO John Maier says that the mass-marketed headphones most people know about "rob listeners of the emotional impact" that comes from listening to your favorite headphones. Though the large size of the headphones might hint otherwise, they're actually quite light at only 397 grams. That's almost 70 grams lighter than the previous Mo-Fis. Couple that with the hinges that allow for easy storage and the Lola headphones are definitely a fairly well-rounded pair of cans.
Starting at some time in November these will go on sale in two colors: charcoal black and pearl white. They can initially be purchased via Amazon, Best Buy, and Guitar Center for $249 with other retailers coming later on.