All products featured are independently chosen by us. However, SoundGuys may receive a commission on orders placed through its retail links. See our ethics statement.
Best audio products at IFA 2017: our top five
IFA has closed its doors for another year: come and take a look at what we thought were the five best audio products at the 2017 trade show.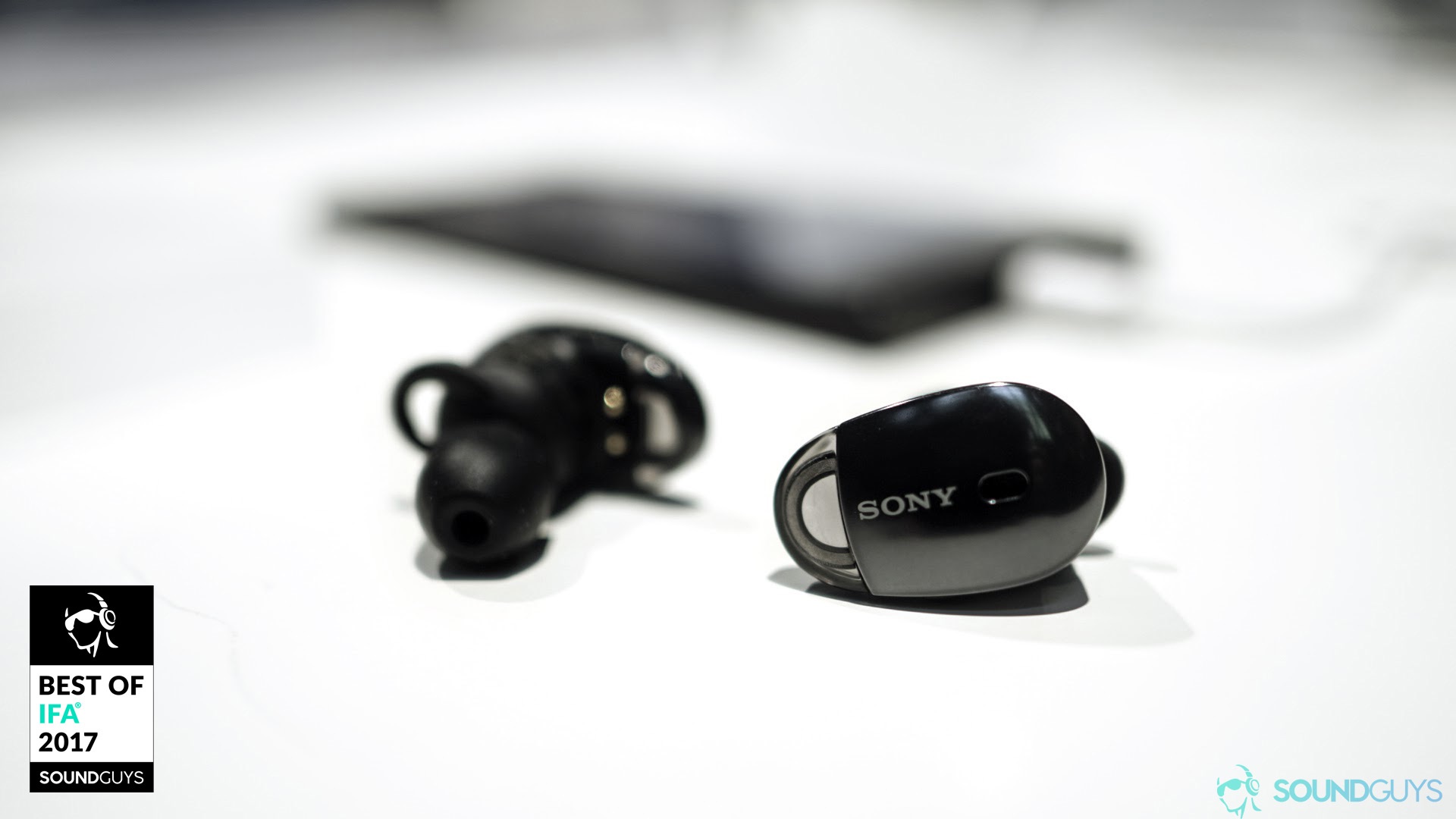 Check price
Positives
Wireless design
High-quality bluetooth
Great noise cancellation
The Bottom Line.
With rock-solid noise cancellation in a truly wireless package, there's a lot to like about the WF-1000X.
Positives
Audio quality
Open back
Comfort
The Bottom Line.
Audio-Technica is famed for their mid-to-high end headphones, with a neutral sound and no nonsense. Taking a shot at the upper end of the market, the Audio-Technica ADX5000 is a worthy addition to the AD line.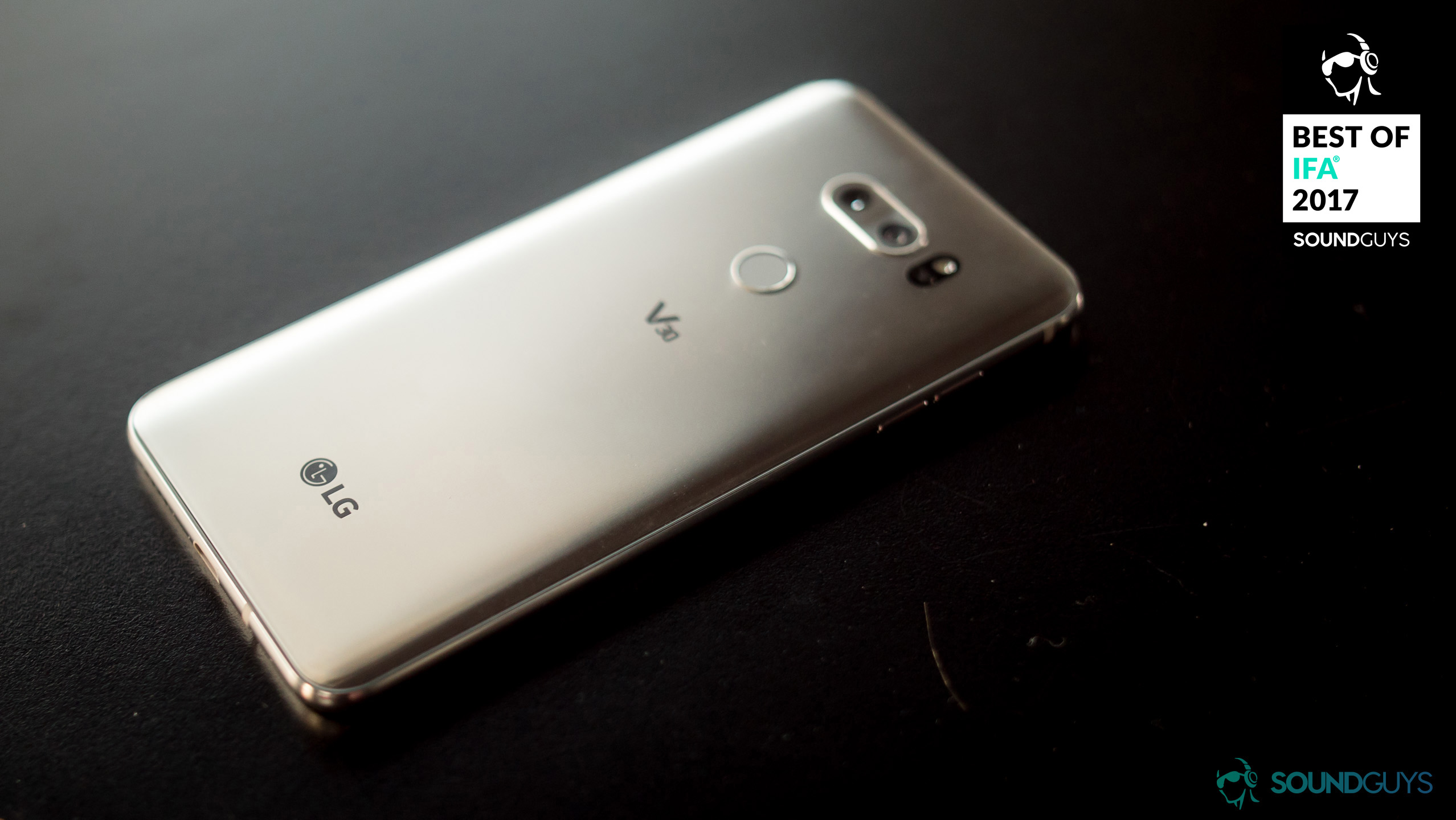 Positives
Quad-DAC
Native MQA support
Headphone jack
High output
The Bottom Line.
If you're an audiophile, the V30 is on your shortlist for your next phone. With an ultra-high power quad-DAC, high output, and native MQA support, this phone can handle any high-bitrate music you throw at it—and most headphones, too.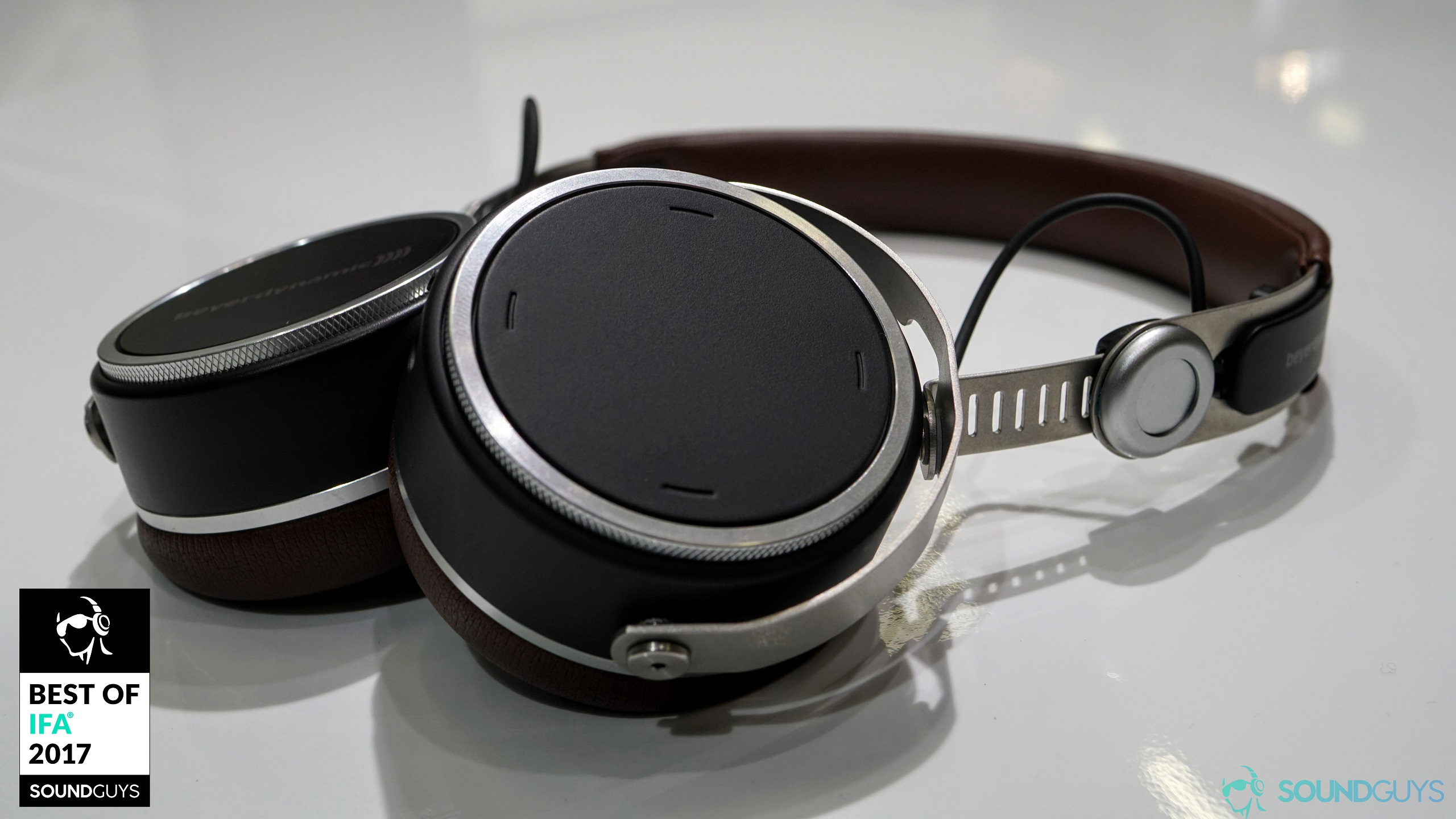 Positives
Insanely cool app
Tesla drivers
Metal construction
Negatives
Heavy for on-ears
Price
The Bottom Line.
The T51i has been around for a while, but Beyerdynamic's companion app to the Aventho is stunning. Not only can it tailor your listening settings to maximize quality, but it can also keep you from cooking your ears (Noise-induced hearing loss). That's one hell of a sound investment.
Positives
Gorgeous design
Multiple channels
Solid specs
AptX, WiFi support
Negatives
Price
Cloth tends to wear
The Bottom Line.
These speakers have solid specs, but the design is what stole the show. Boasting a "new Nordic" aesthetic, these muted colors on fabric fit into just about any home... but for a hefty pricetag.
The IFA tech fair is over for another year. We've seen stacks of audio product launches the 2017 event, spotting a clear trend towards smart speakers, smartphone app integration, and "truly wireless" earphones. We spent a week at the show scouting out the hottest new gadgets to report back to you lovely folk with our findings: here's our list of the best audio gear the expo had to offer.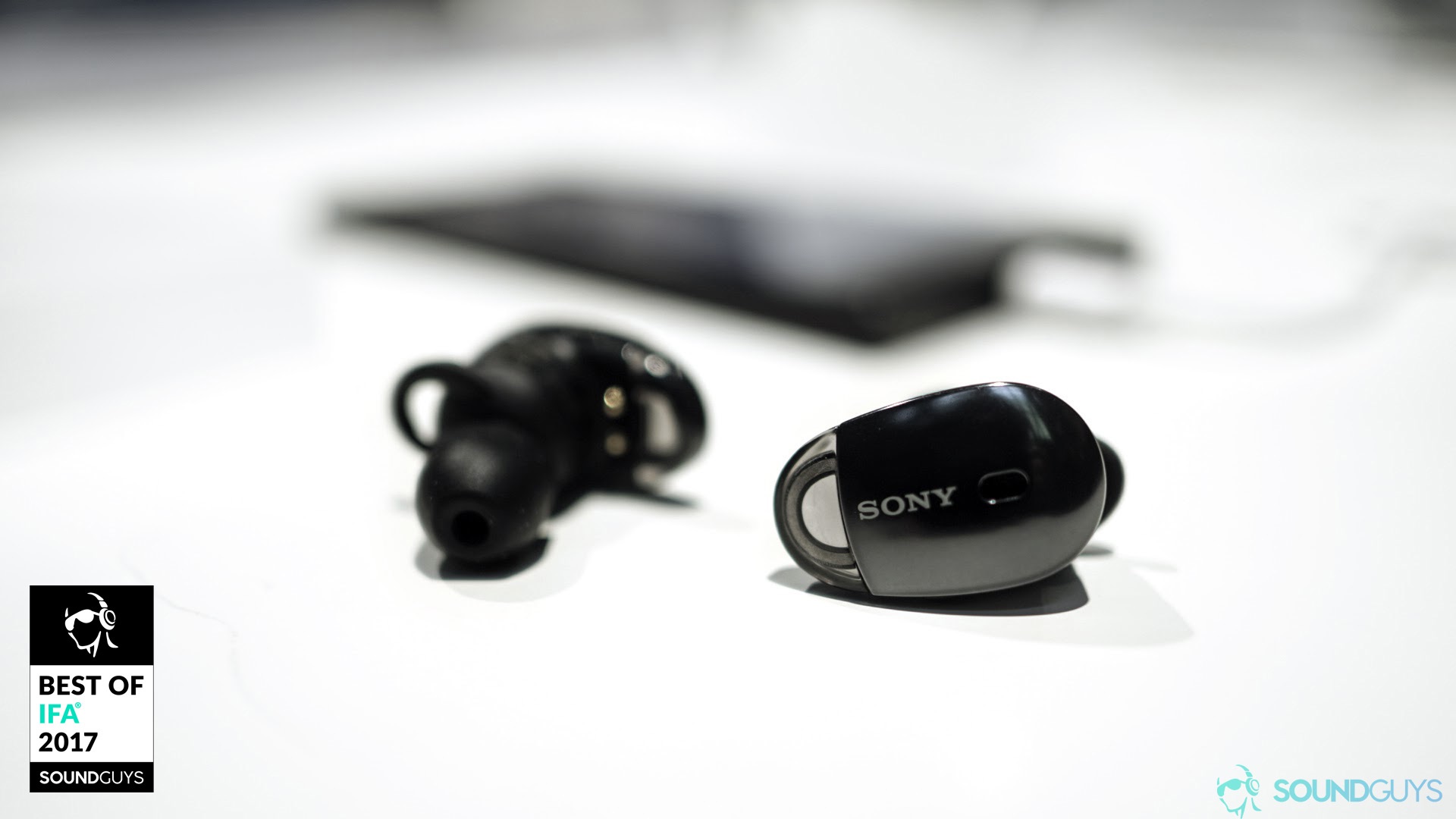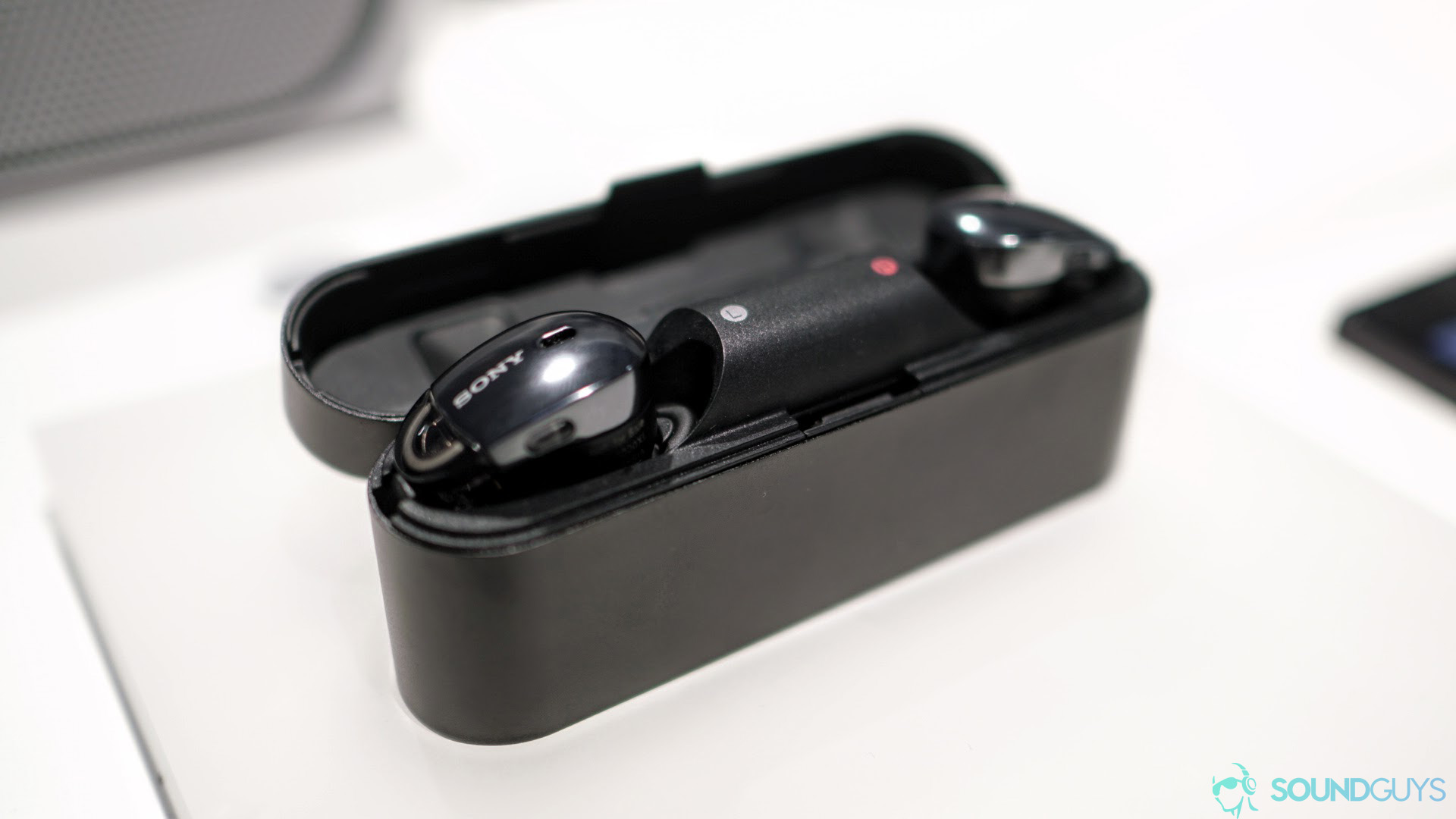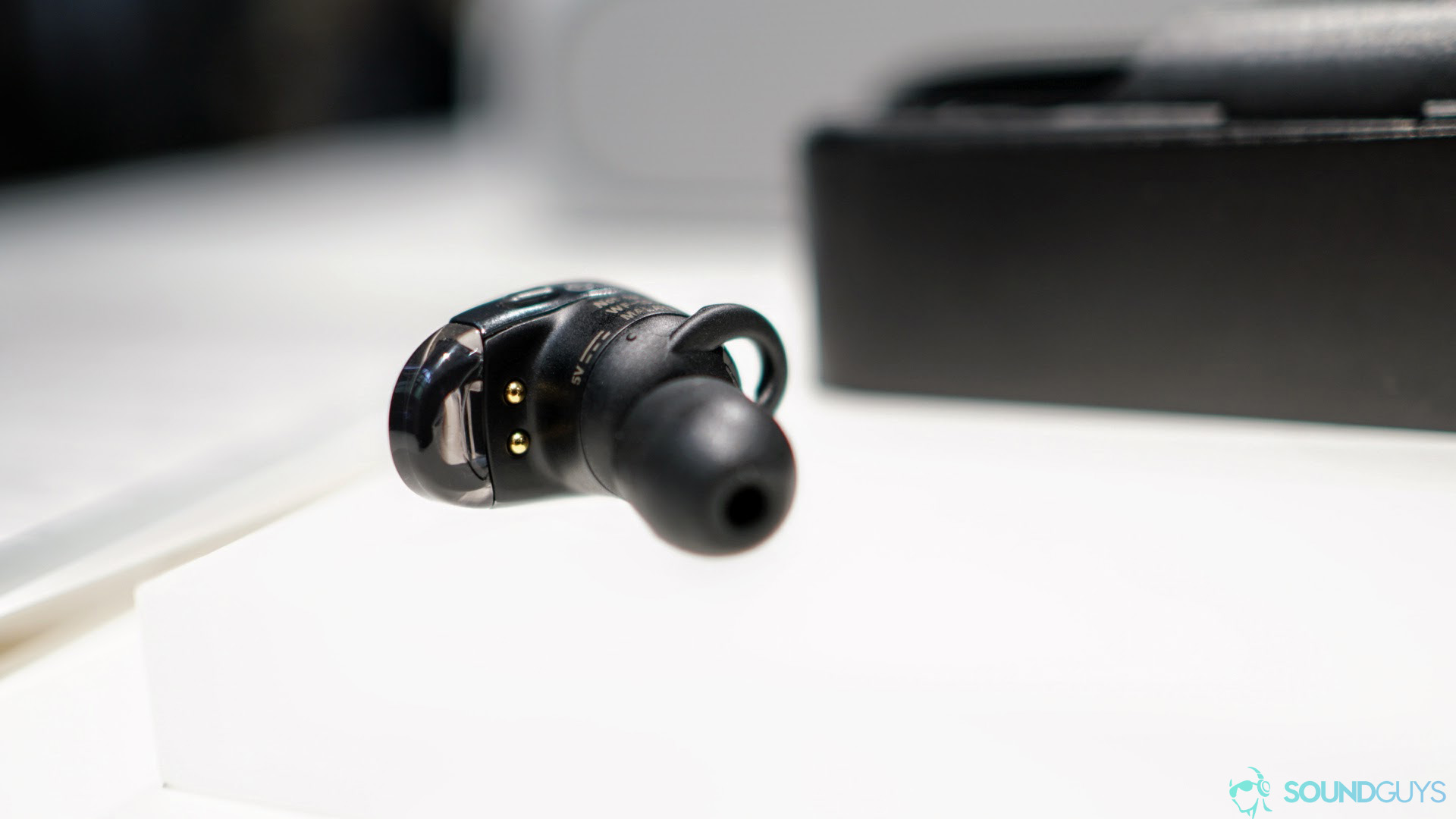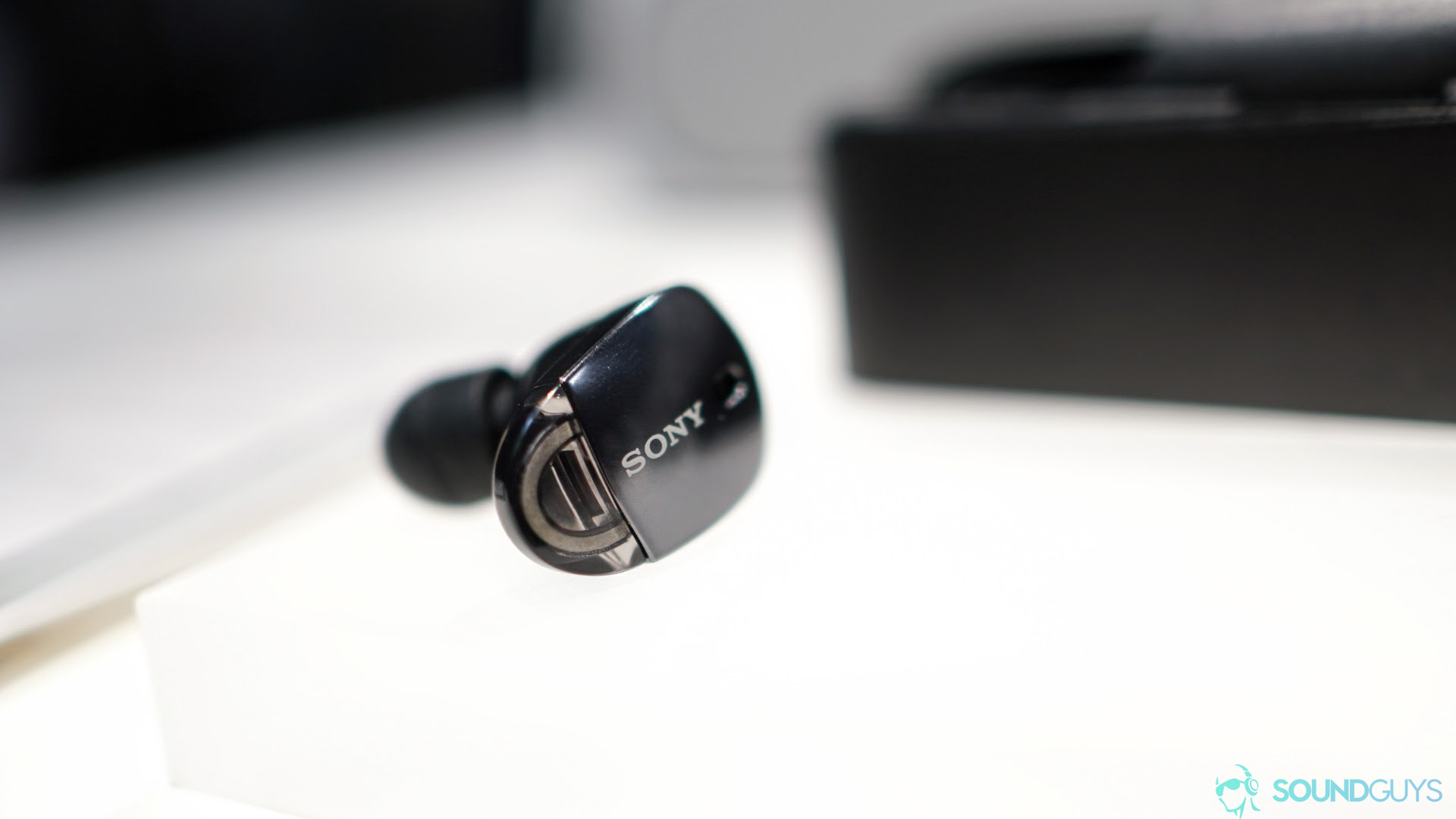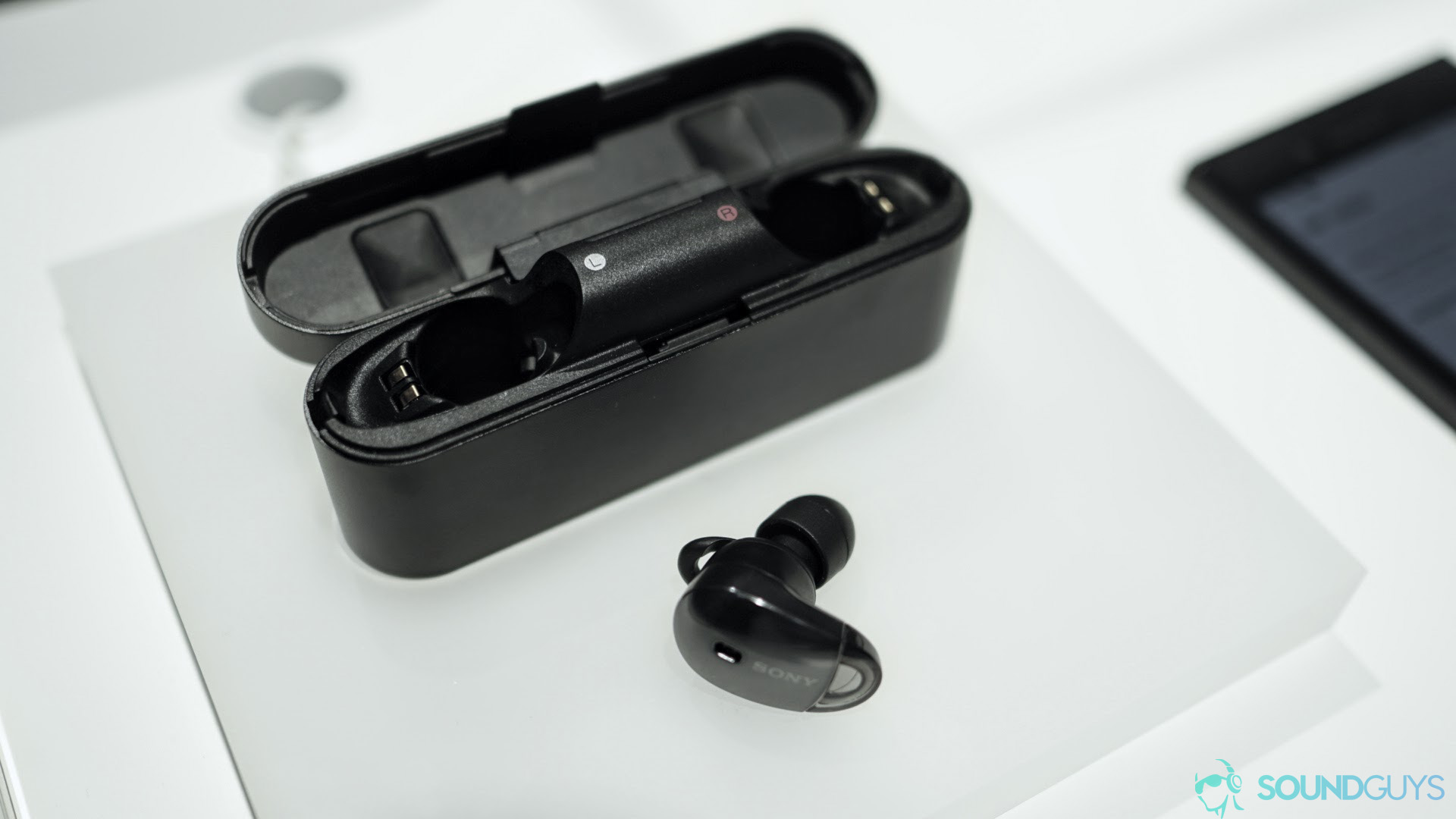 Sony is one of the biggest players in the technology world and it rocked up to this year's IFA with a number of new audio products under its belt. Among them were the new version of its over-ear headphones, the WH-1000MX2, its true-wireless earphones, the WF-1000X, and its behind-the-neck style WI-1000X headphones.
All of these feature Sony's "industry-leading" noise cancellation technology, something which we were able to give a good run for its money at Sony's busy hall. And it worked brilliantly, particularly on the WF-1000Xs, which already dampened the sound naturally thanks to their the snug in-ear fit. This was a winning combination that took much of the weight out of the background sounds, reducing them to a murmur.
I'll be damned if you find better noise cancellation on any consumer headphones this year — let alone true-wireless earphones.
Better still, the WF-1000Xs are compatible with Sony's Headphones Connect app, making use of a clever feature called Adaptive Sound Control. This can activate the noise cancellation automatically depending on the situation: so, say, you're in the mall and want to order a coffee without taking out your earphones, you can set the noise cancellation to allow close-up voices to pass through without being dampened.
These are arriving September 16 for $199 in black and gold color variants, and I'll be damned if you find better noise cancellation on any consumer headphones this year — let alone true-wireless earphones.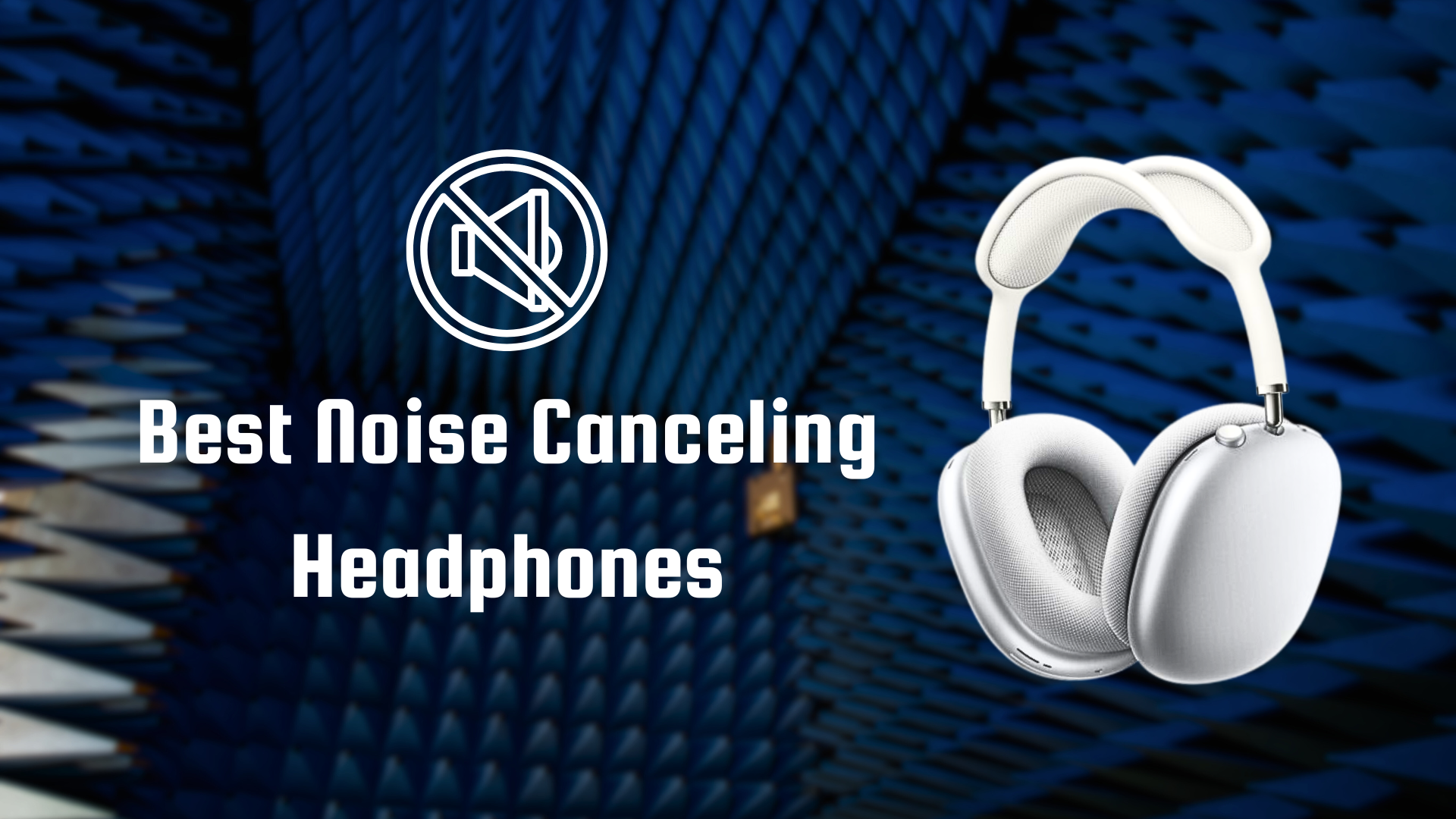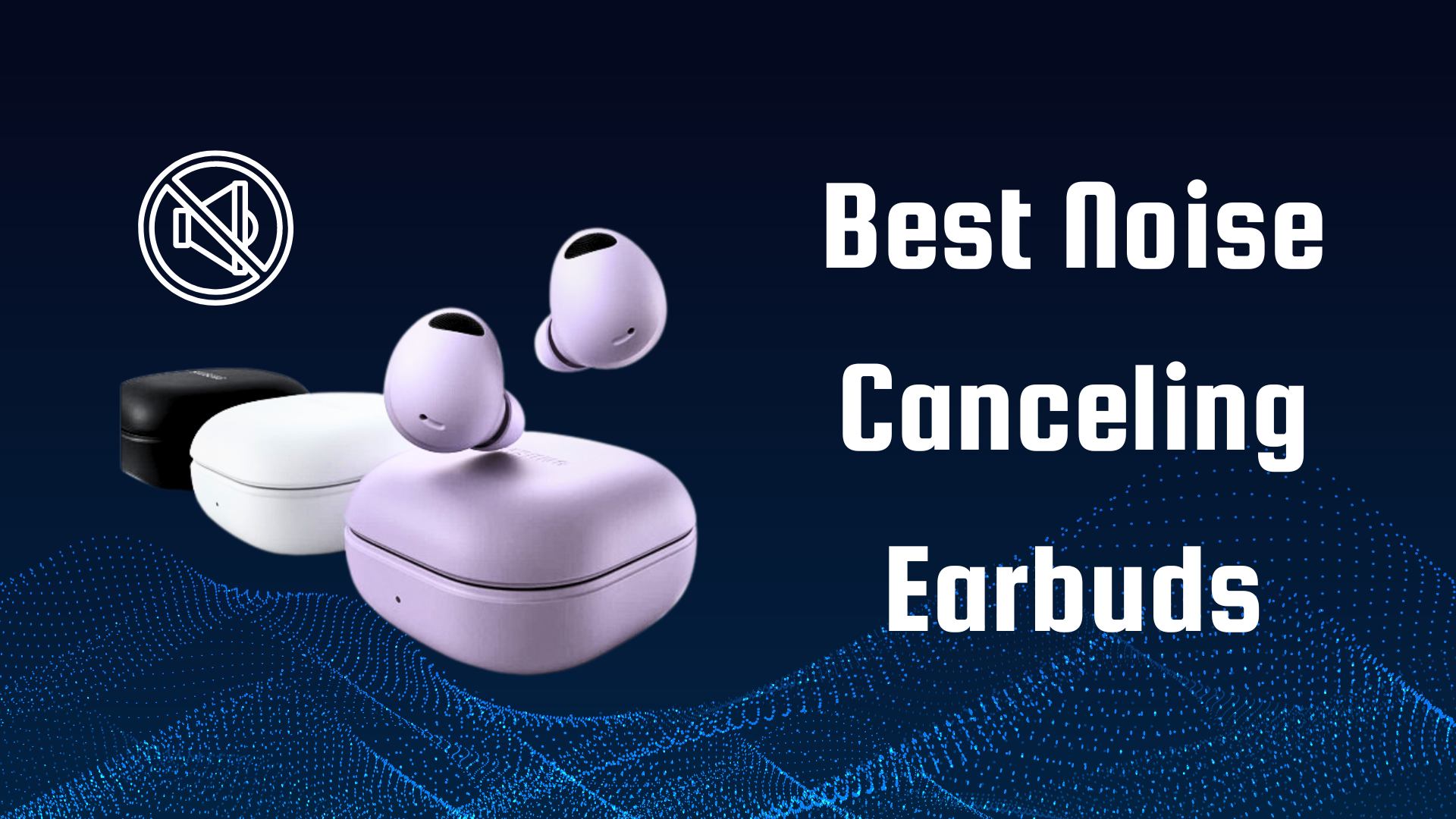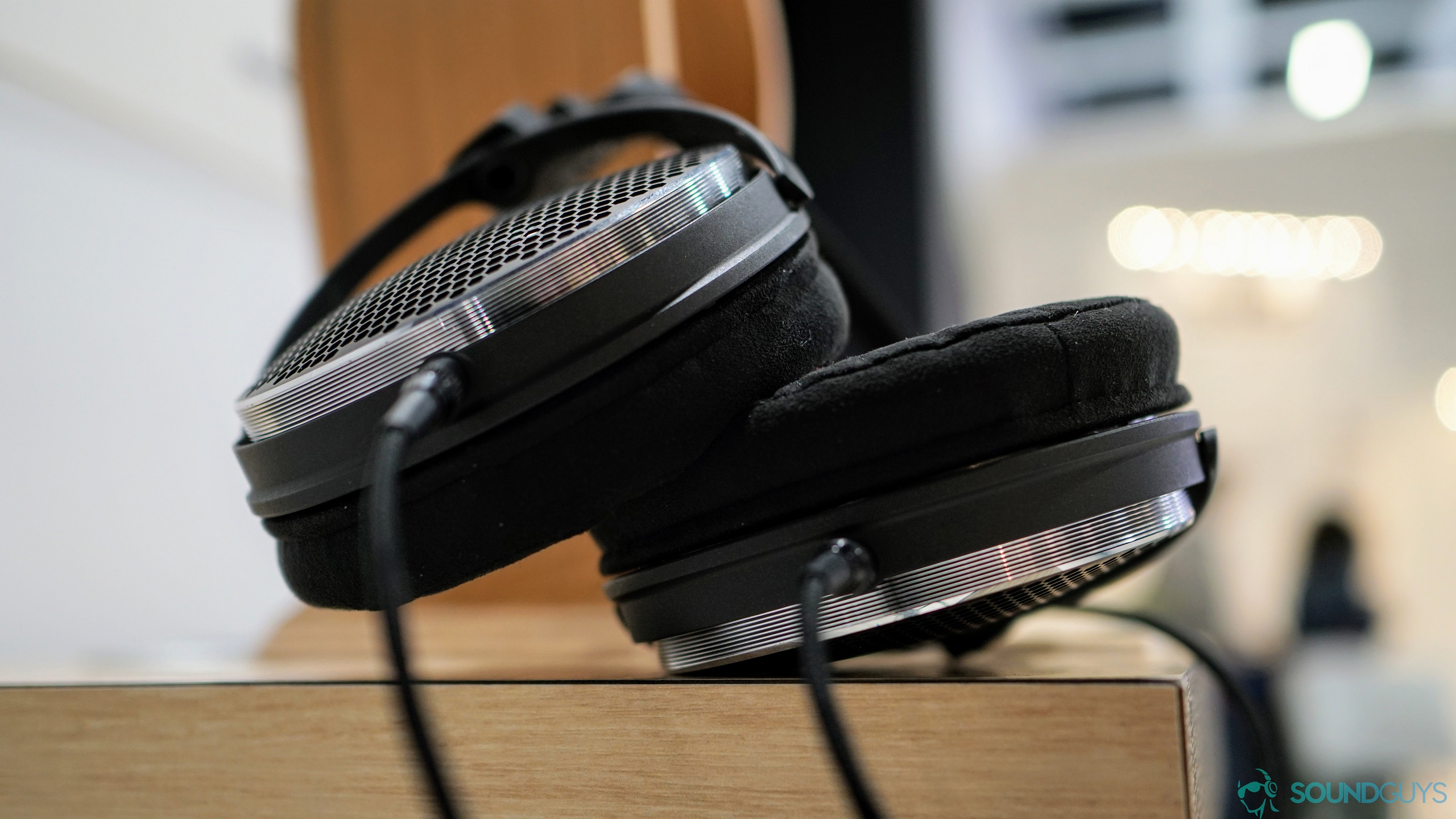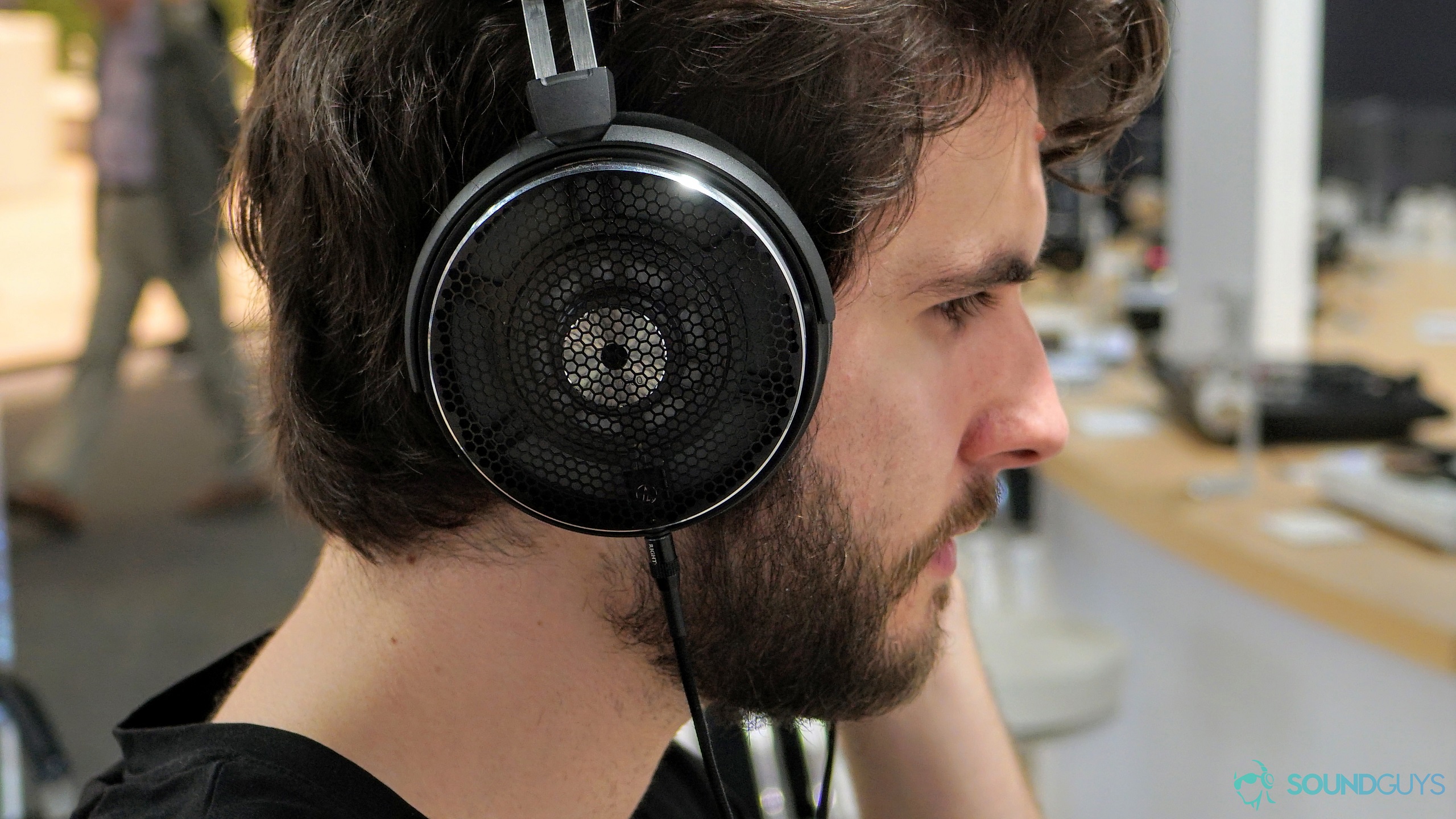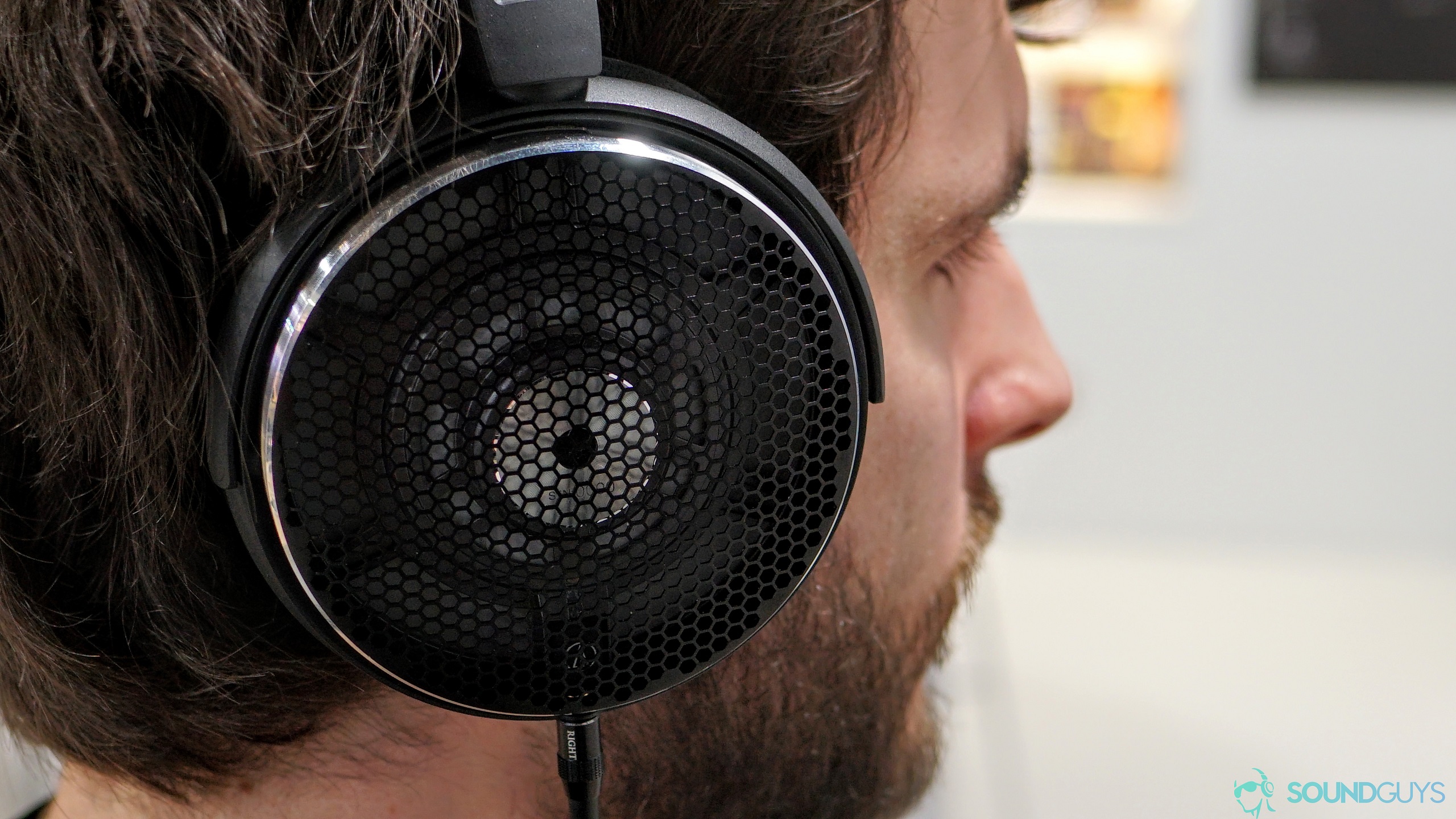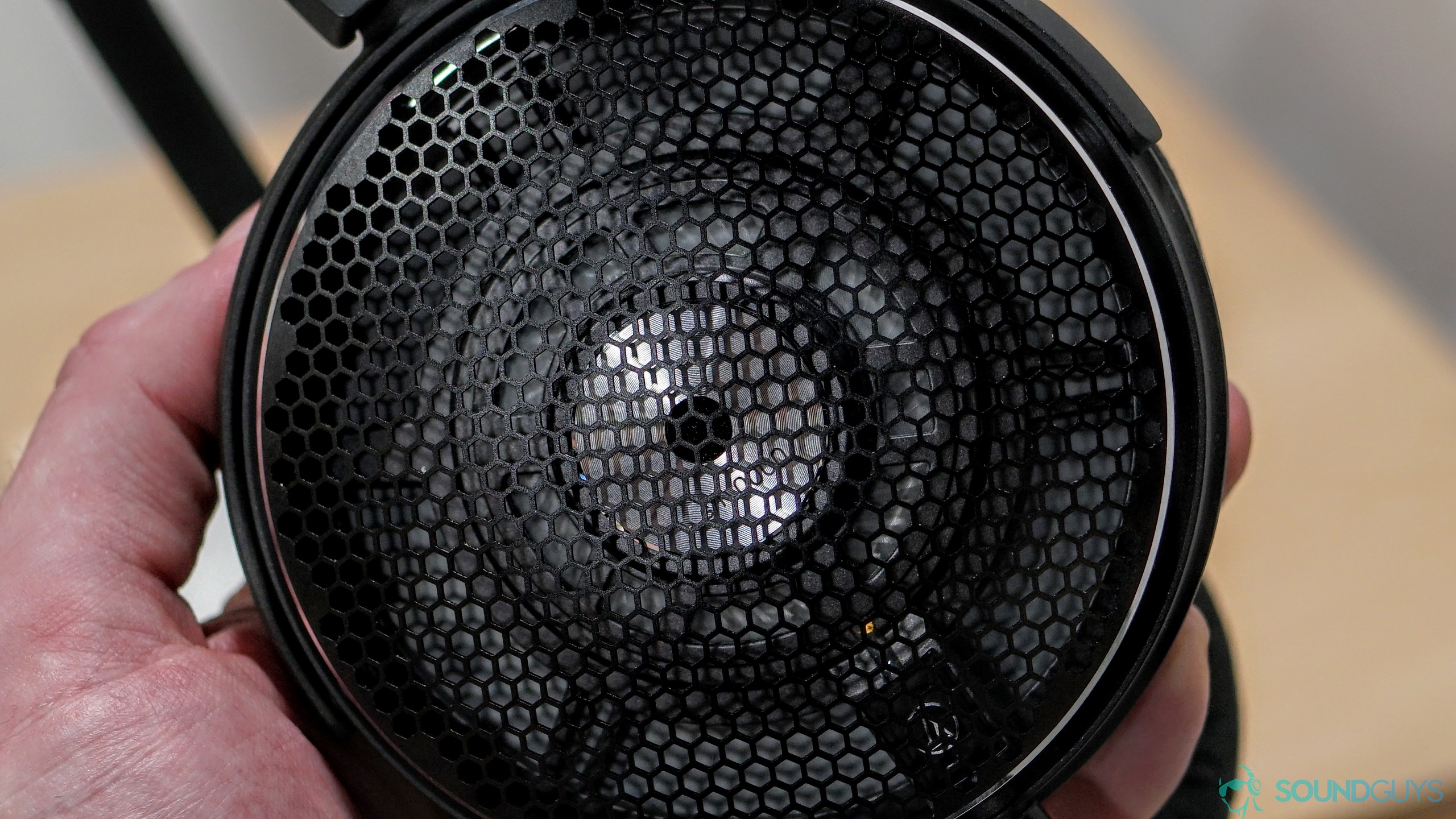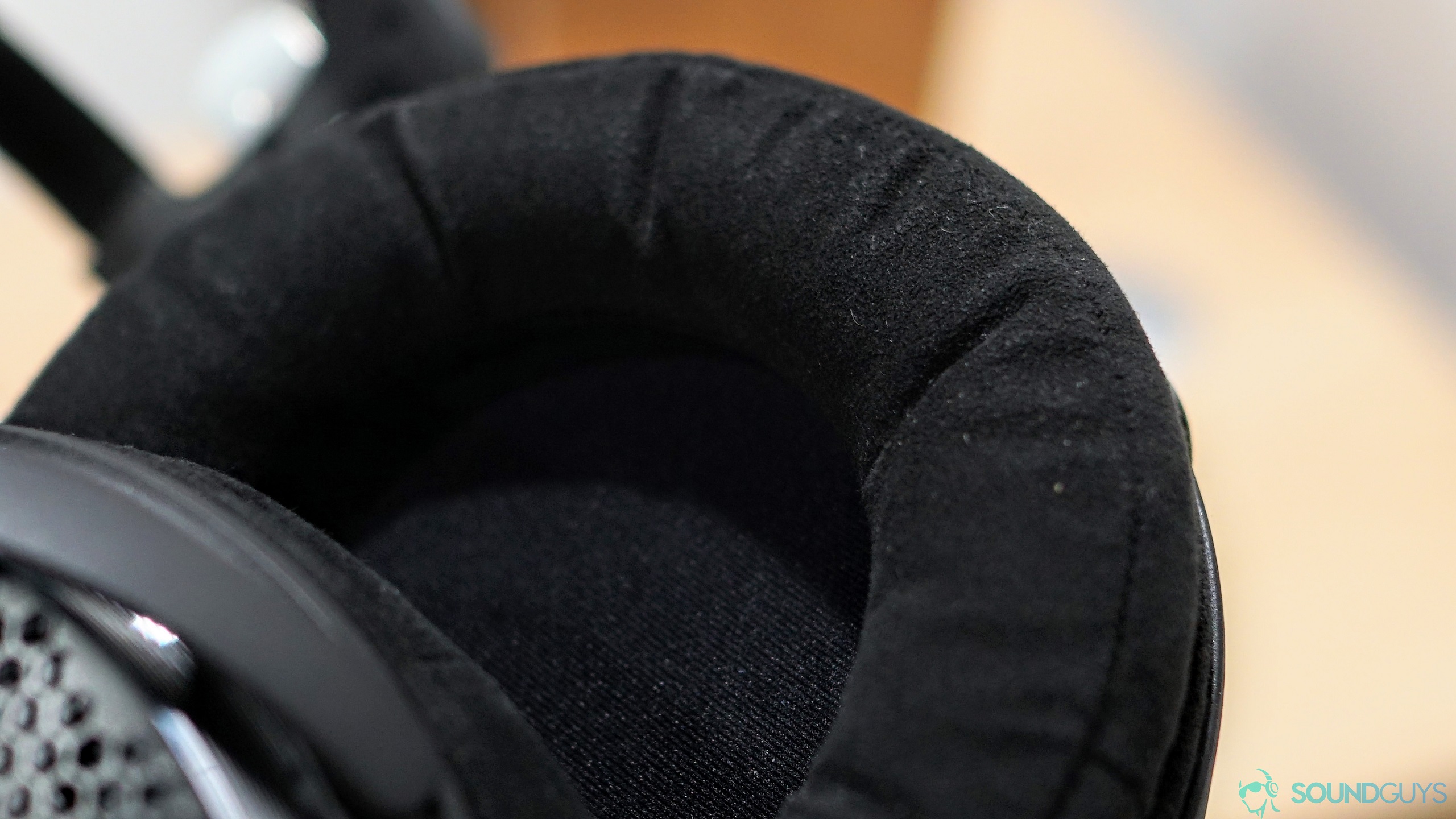 If you just want to kick back and listen to your tunes with the best possible sound quality, Audio-Technica's new ADX5000 headphones could be just what you need. The list of materials and technologies included in these headphones contain is the stuff dreams are made of, designed with newly developed "Core Mount Technology," featuring 58 mm drivers with a Permendur Magnetic Circuit and tungsten coated diaphragm, as well as a magnesium frame, honeycomb punched housing — the list goes on.
The list of materials and technologies included in these headphones contain is the stuff dreams are made of.
All of that tech has been crammed into the ADX5000 to deliver the best in-home listening experience possible. You won't want to take them outside, and not just because they're expensive (more on that in a second): they're huge, open-back headphones. But that design leads to a big, natural sound; the ADX5000s will transport you into the heart of your music, sit you right beside your favorite artists with unequivocally precise audio reproduction.
To get your hands on such luxury, you're going to have to spend a pretty penny: the ADX5000s will go on sale for $1999 when they launch in November. But for that, you'll get what's set to be one of the best pairs of handcrafted headphones there has ever been.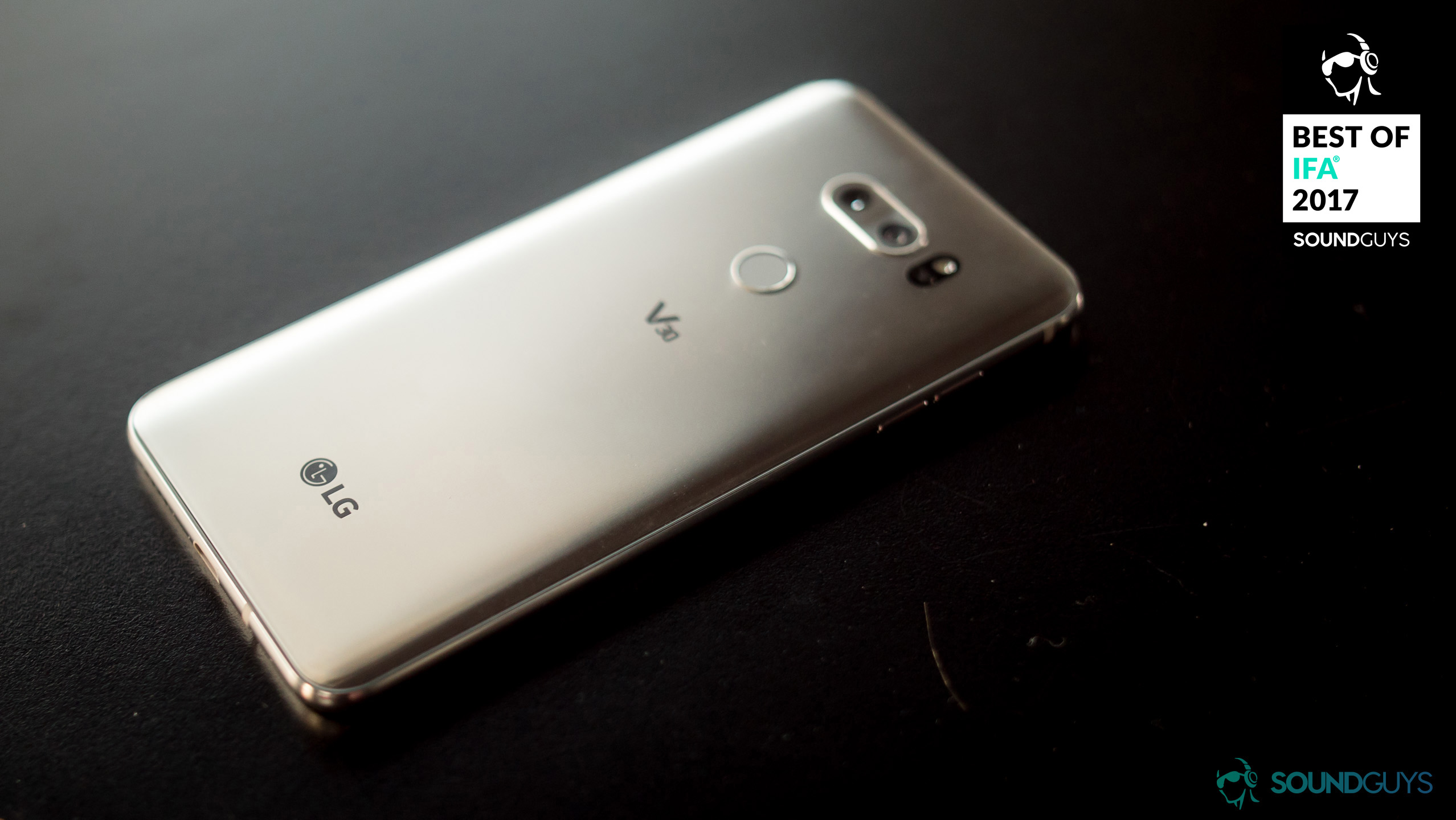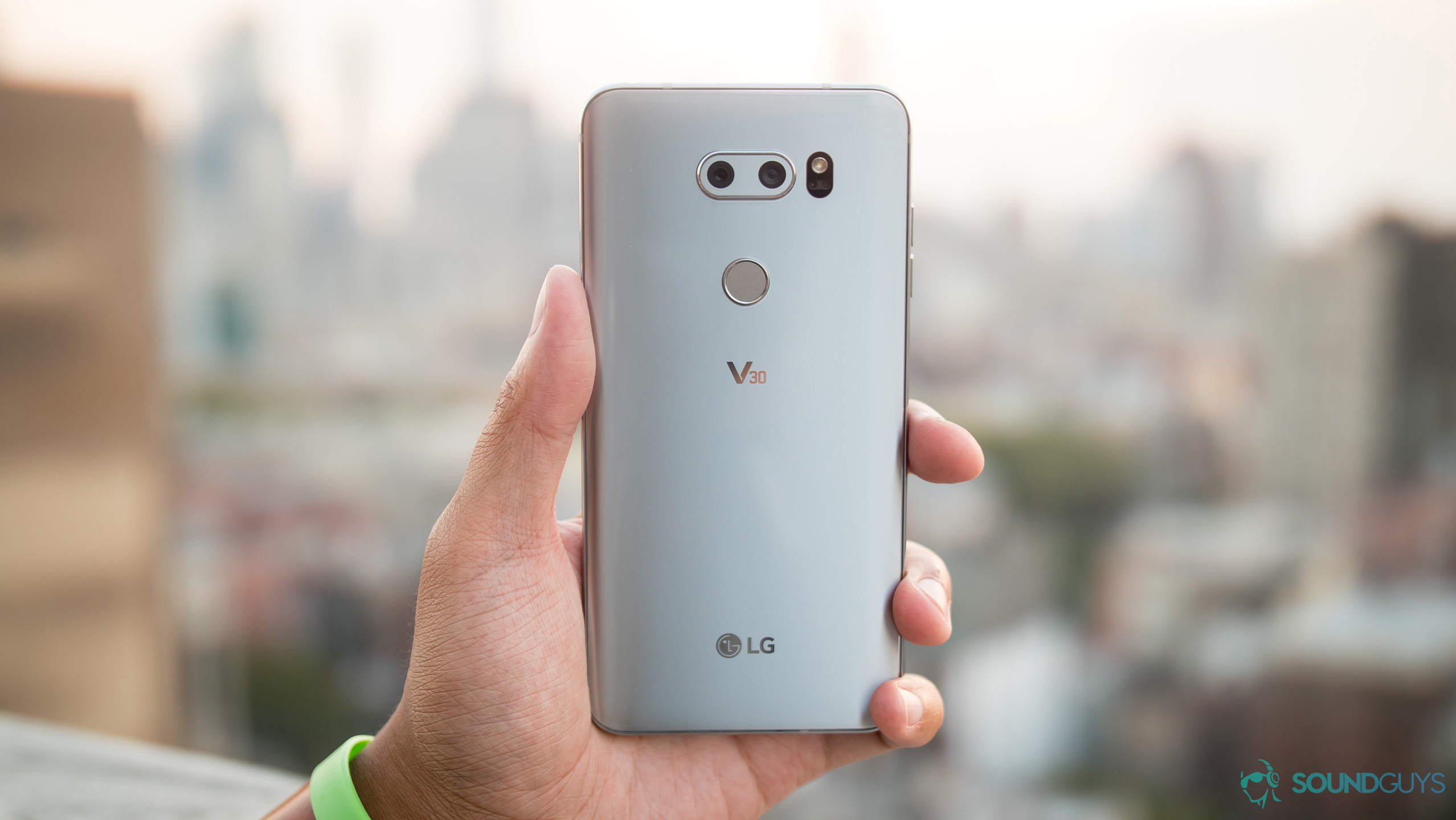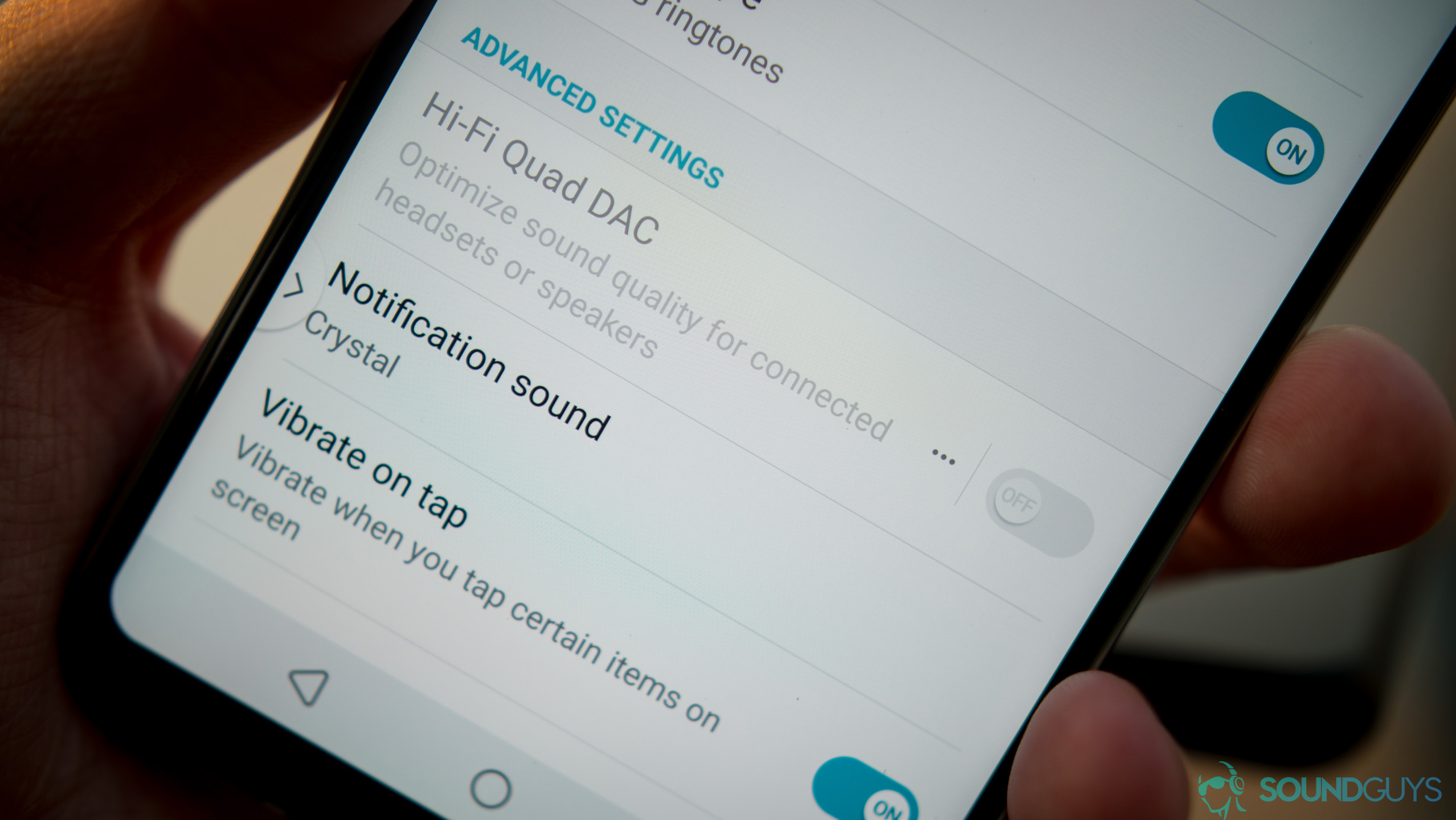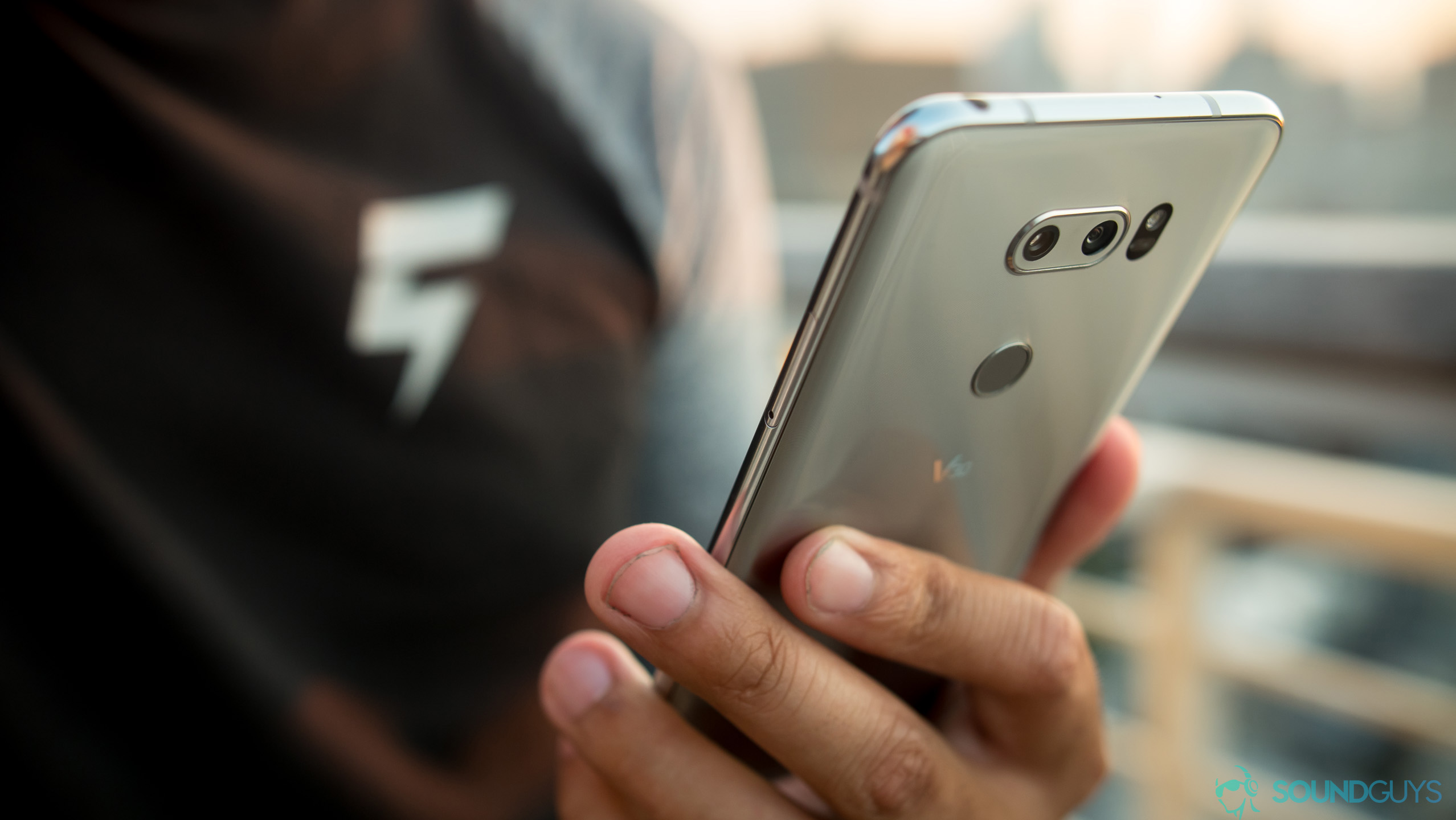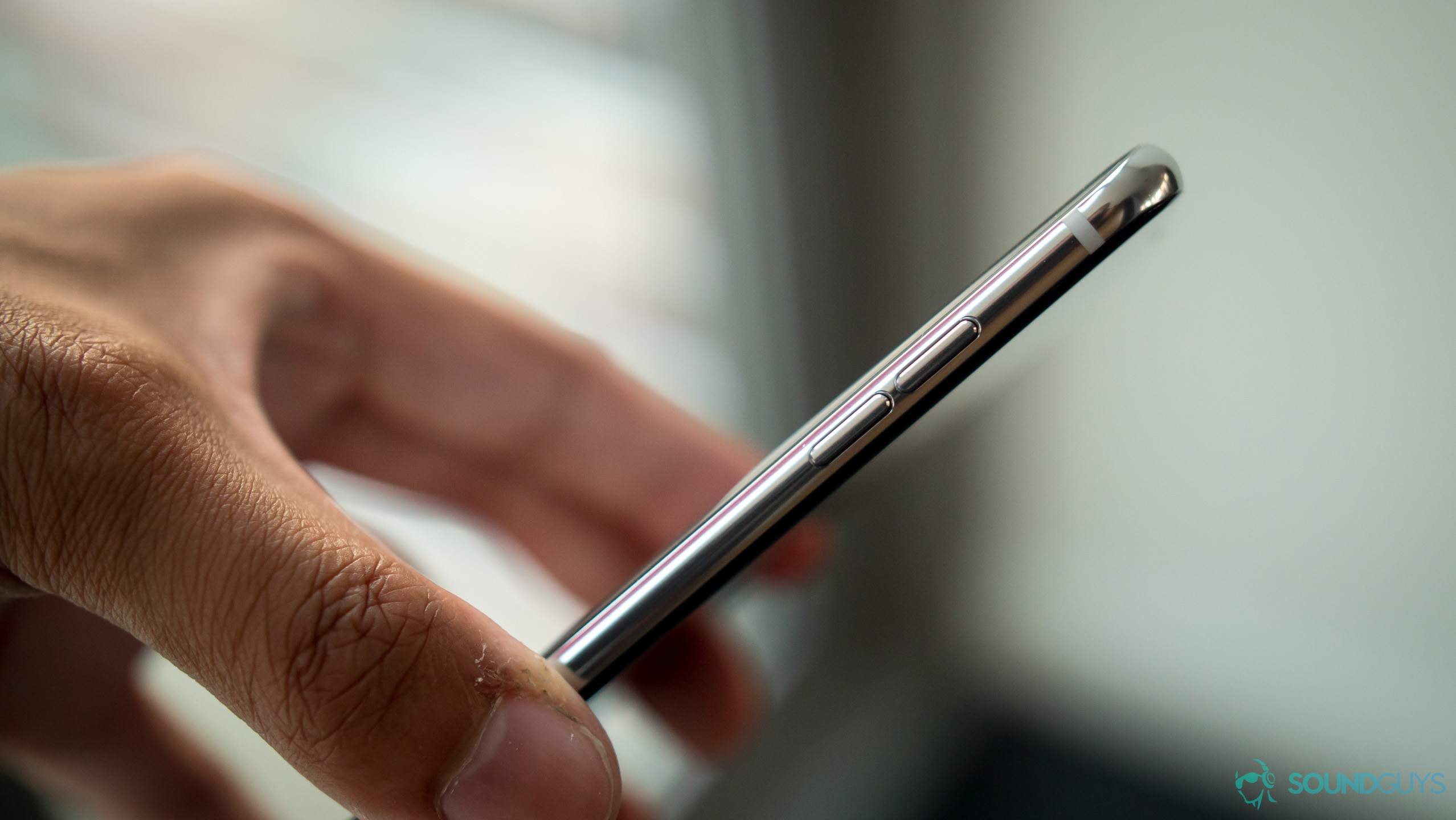 If you were to ask what was the best phone for audio, there might be a few names on the list. HTC usually gets a mention for its devices' BoomSound speakers, Sony's phones include a number of impressive software audio enhancement tools. But for taking music from device to headphone without compromise, you'd likely hear the name "LG V20."
Do you need a DAC?
Guides & How-to's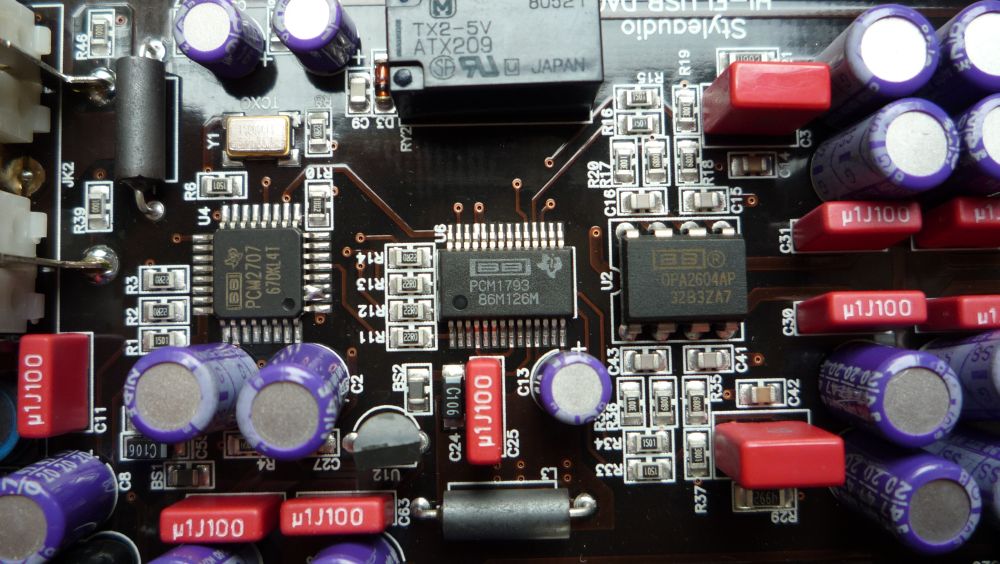 This was introduced last year as the first LG smartphone to feature Quad DAC technology — something which converts the digital audio to an analog signal without the typical distortion associated with this process — and at IFA 2017, LG announced the successor to that device, the LG V30.
This smartphone features an improved Hi-Fi Quad DAC, helping to more faithfully reproduce the original audio recordings, and comes with several software customization options in the forms of presets and filters for shaping the sound to your particular preference.
As well as its Hi-Fi Quad DAC tech, the LG V30 includes support for the MQA audio codec — and it's one of the few mobile products that is doing so. This codec uses a unique compression system so that it delivers high-quality audio in the smallest possible package. If you want to stream audio at the best quality without compromise, the LG V30 has you covered.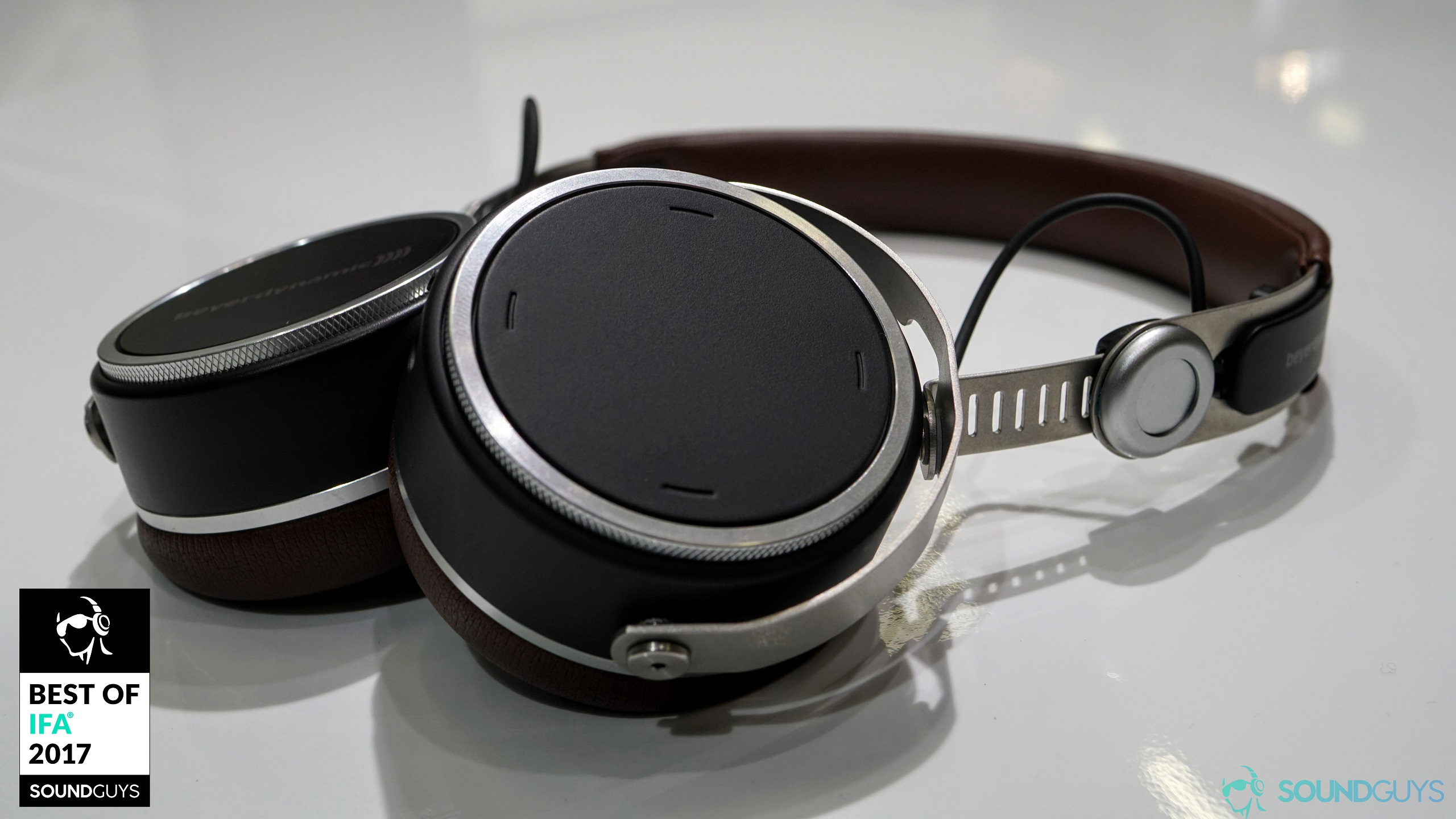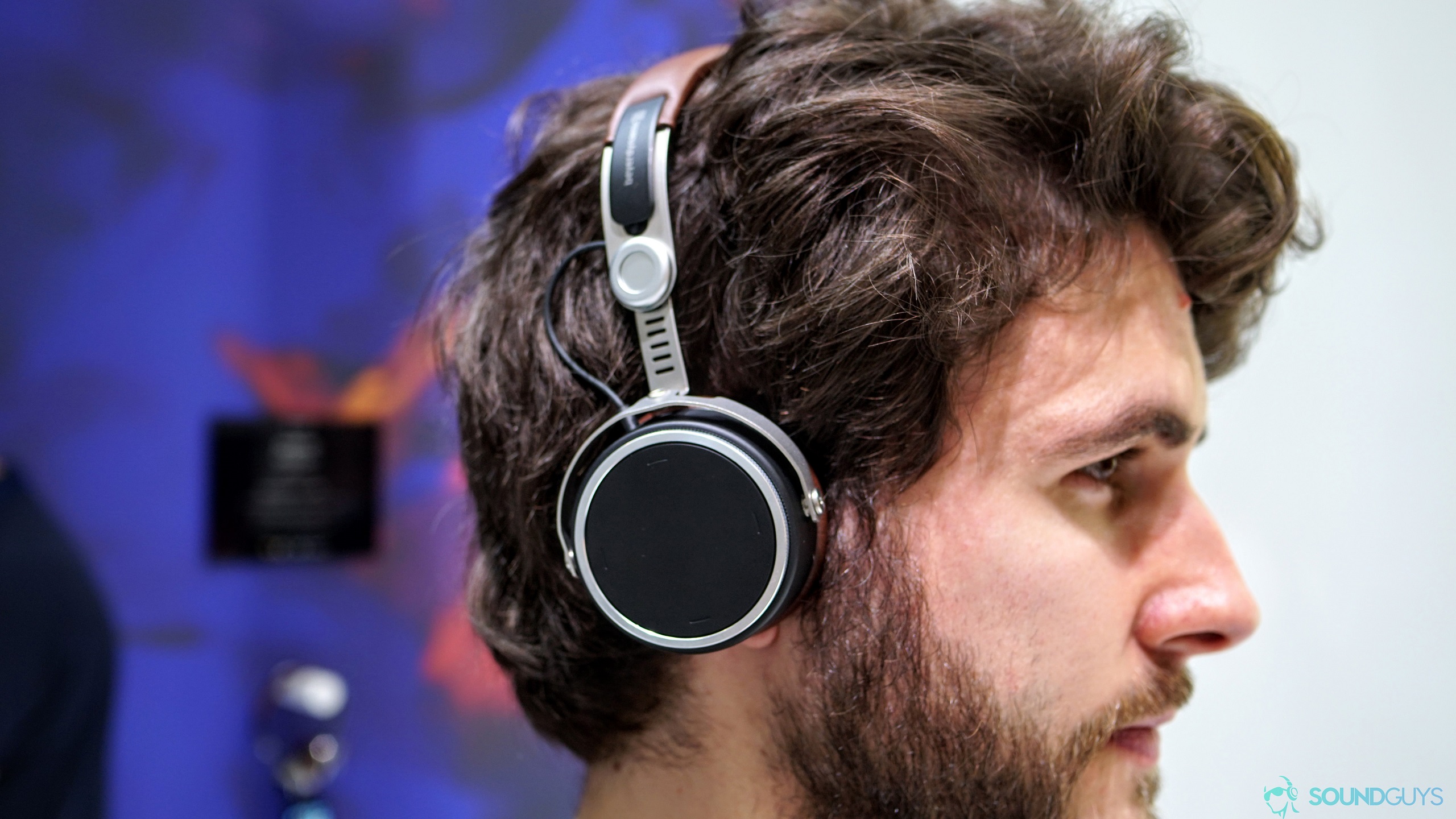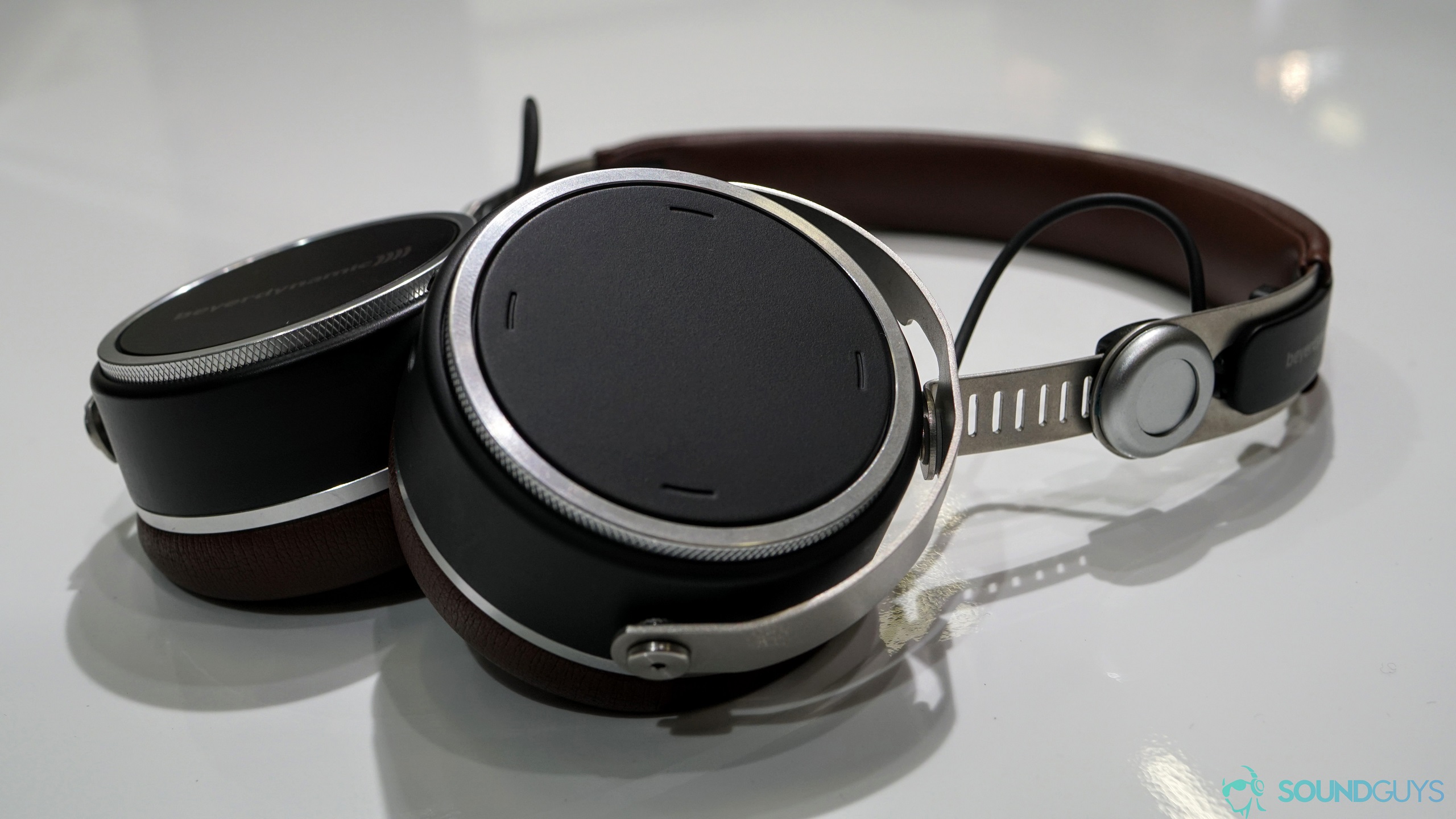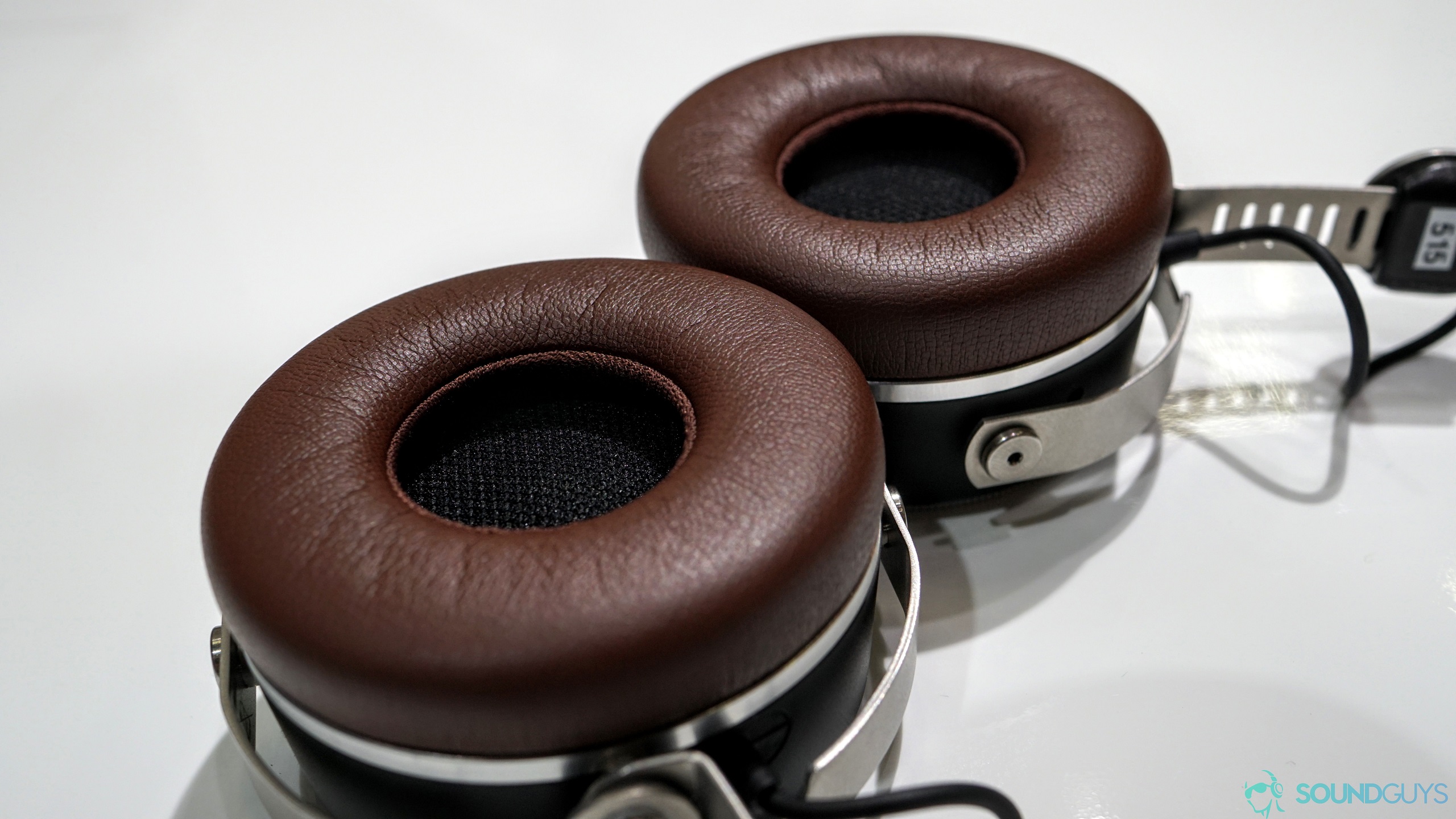 Beyerdynamic introduced its new premium wireless headphones at IFA in the form of the Beyerdynamic Aventho. With a design inspired by Beyerdynamic T51i on-ear cans, and featuring its proprietary Tesla driver technology, these are set to be another outstanding set of headphones.
The slick, over-ear Aventhos arrive with great looks and the pristine audio quality to match, featuring Qualcomm's aptX HD Codec to deliver unparalleled quality over Bluetooth. But the most exciting aspect of the Aventhos comes from Beyerdynamic's partnership with Mimi Hearing Technologies.
Mimi is a Berlin-based audio company that has worked with Beyerdynamic to develop a new sound personalization technology. This is integrated into the Aventhos and will arrive alongside a mobile app that can assess your hearing ability with a short test. The sound produced by the headphones is then adjusted based on this data: so, if your hearing has been damaged in certain areas from a few too many festivals, for example, this technology can go some way to compensating for it. It's a super idea that will make the Aventhos stand out from competing wireless headphones when they're launched in October.
US pricing hasn't yet been revealed, but the Aventhos will go on sale for €449 in Europe.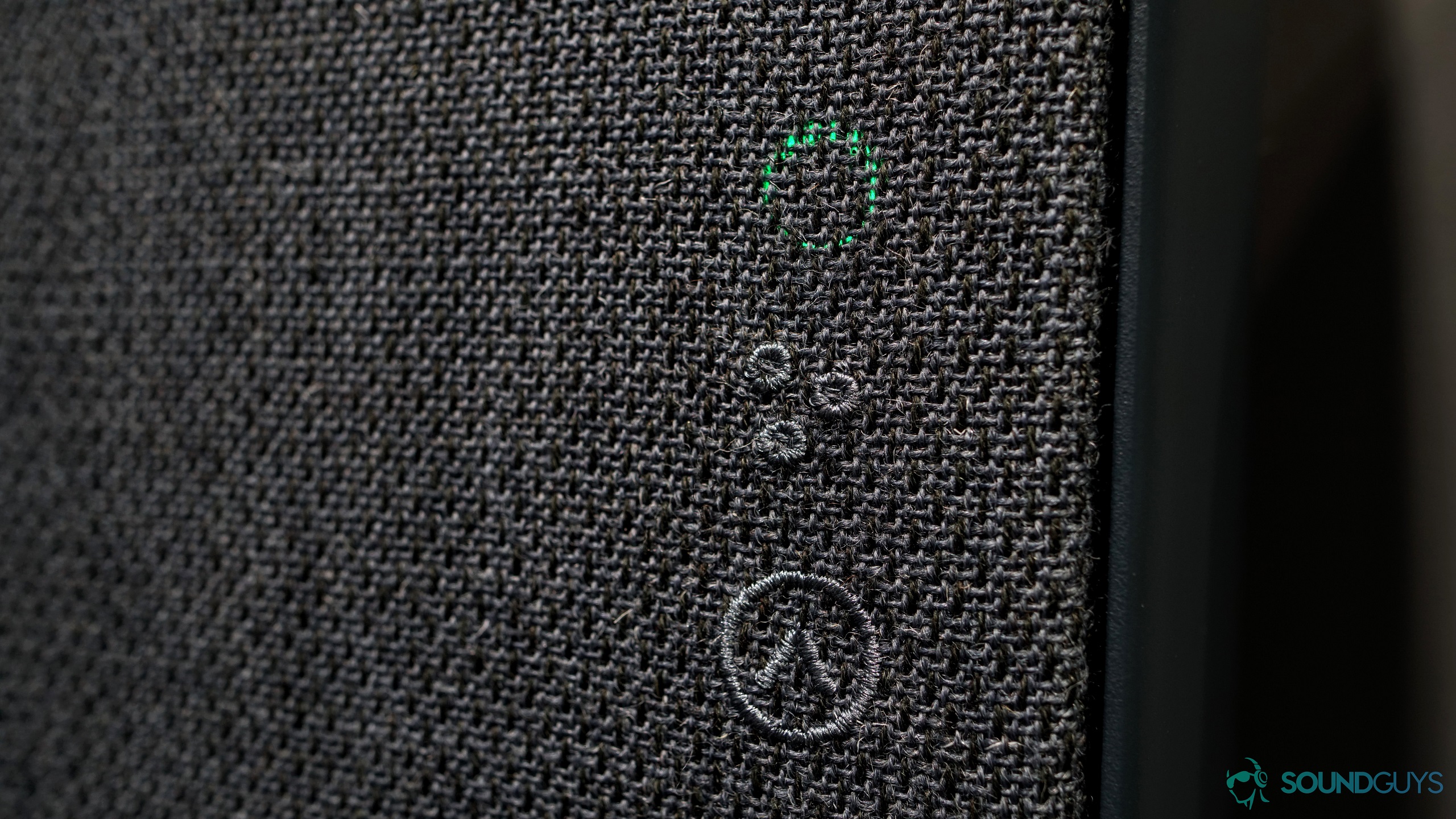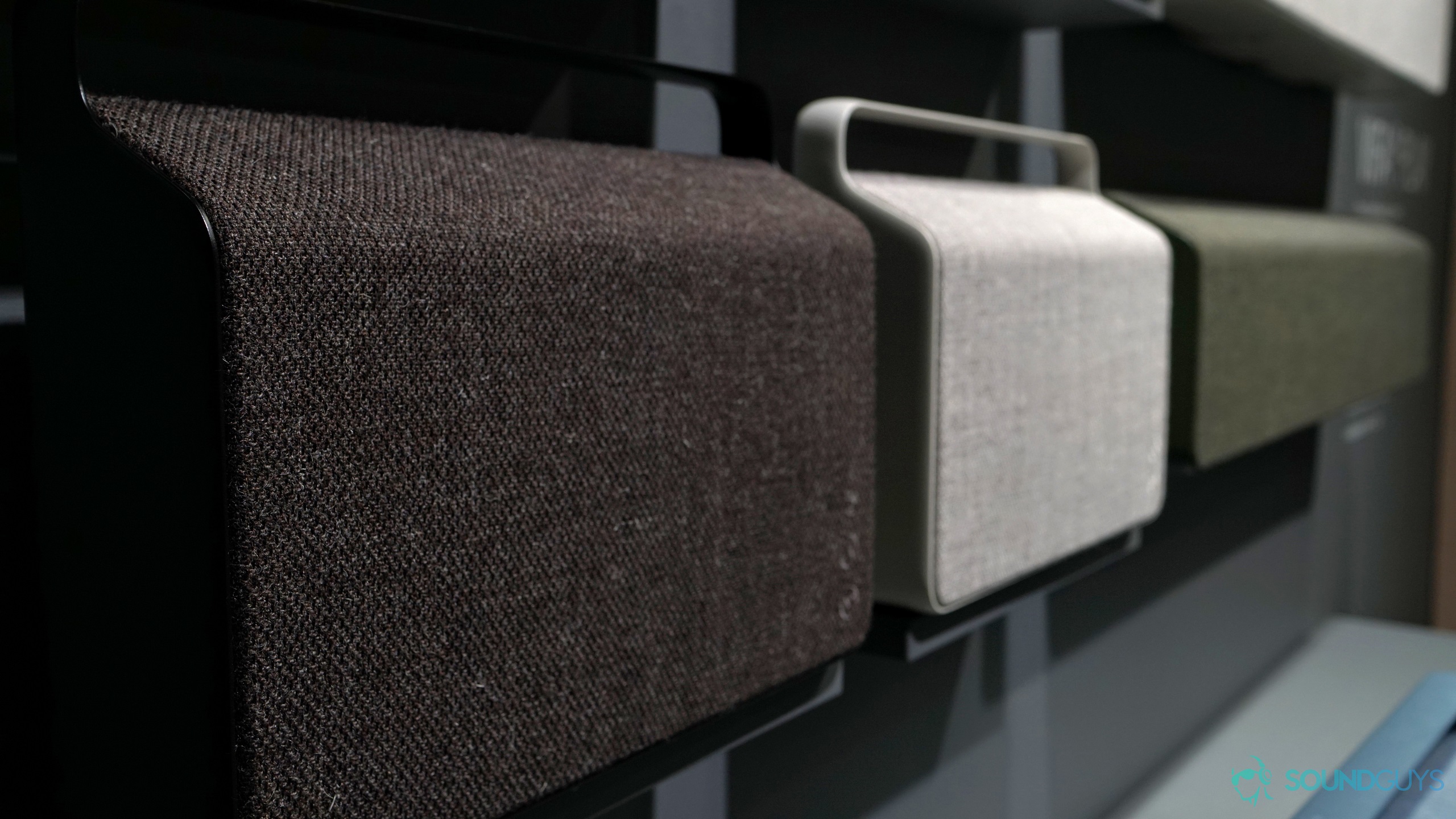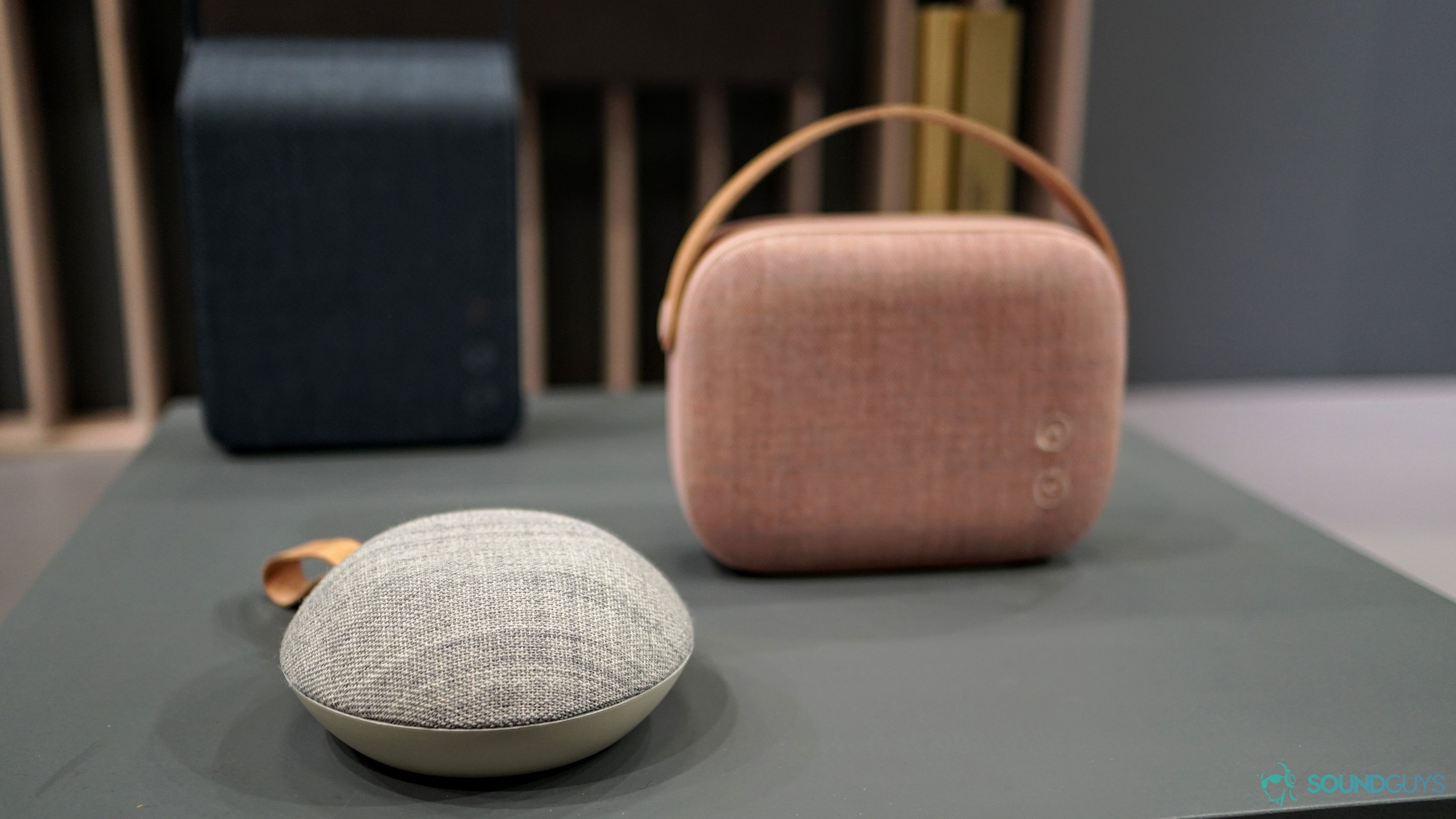 Vifa produced possibly the best-looking speakers we saw at the entire IFA conference. The Danish company's audio devices feature "new Nordic" stylings, characterized by the modern, minimalist look. The latest products in its Home lineup include the handbag-style Copenhagen, and the bigger beast, the Stockholm 2.0.
The latter is an elegant audio system destined for the living room. It's a long speaker box covered in a woven material employing two 28 mm tweeters, two 80 mm midrange drivers, and four 10 cm woofers. These combine to produce a rich, lofty sound making for a product that's as good to the ears as it is to the eyes; the Stockholm 2.0 should have no trouble filling out even the largest of living spaces.
The Stockholm 2.0 is a product that's as good to the ears as it is to the eyes.
It features Bluetooth aptX, Wi-Fi direct and Apple AirPlay technologies, and it also includes multi-room support — you can hook up several of Vifa's speakers and sync them with a single button press on each device. But the controls are buried beneath the fabric on the right hand-side of the unit's face so as not to distract from the otherwise organic look.
The Stockholm 2.0 is launching in early 2018 for something in the region of $1500. It's coming in a variety of pastel colors, and will include controller and mounting bracket in the box. If you've got a modern home, Stockholm 2.0 could give it the modern sound to match.
What were the best products you saw launched at IFA 2017? Let us know in the comments.