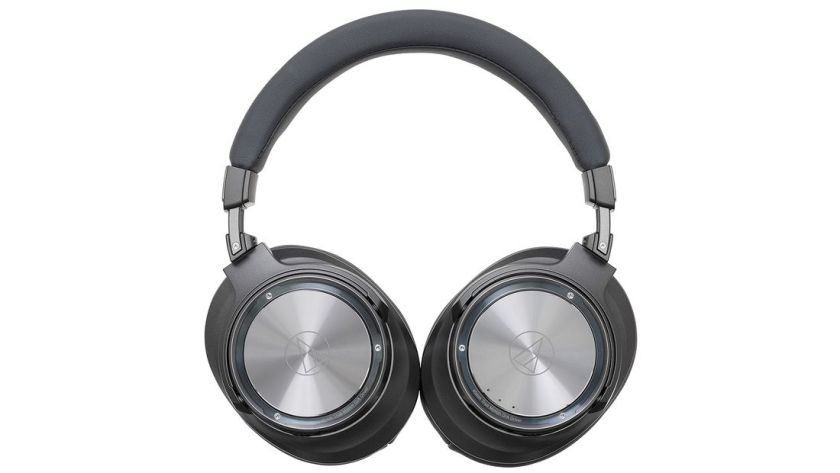 Audio-Technica has revealed two new purely digital Bluetooth headphones at its Experience preview event this week in its home country of Japan. The ATH-DSR9BT and the smaller ATH-DRS7BT are made for the serious audiophile.
What do we mean by "purely digital"? Pocket-Lint reports that the headsets don't have the digital-to-analog (DAC) process which are used in many other headphones. Instead, the ATH-DSR9BT and ATH-DRS7BT use what's Audio-Technica calls Pure Digital Drive, which basically means that audio is offered digitally from the original source to the headphone's drivers.
Obviously, this means there's no need for the headphones to convert the digital source to analog and it should allow users to have no distortion when they are listening to their favorite music or podcast.
The biggest difference between the ATH-DSR9BT and ATH-DRS7BT is that the smaller headphone model has just one voice coil inside. The larger ATH-DSR9BT has four coils that use what Audio-Technica calls a "Dnote chipset" which it claims offers better clarity for the headset's 45mm drivers.
If you have an aptX HD audio source device, you will be able to use the headphones' support for 24-bit/96kHz playback. If not, the headsets also support standard aptX, AAC and SBC codecs. The volume controls are on the  side of the earcups, and you will also find three lights on the side as well to indicate the quality of the audio stream. If you really want to be connected to a wire with these Bluetooth headsets, there's also a micro-USB port for that purpose.
The Audio-Technica DSR9BT and ATH-DRS7BT headphones are just being shown to the press at their media event for now. Both are slated for their official debut as part of the 2017 Consumer Electronics Show (CES) in Las Vegas in early January. The DSR9BT is expected to cost below £500 (about $611) while the smaller ATH-DRS7BT should have a price tag below £300 (about $367).