All products featured are independently chosen by us. However, SoundGuys may receive a commission on orders placed through its retail links. See our ethics statement.
Audio-Technica ATH-M50X now available in Matte Grey
Looking for a reason to get the Audio-Technica ATH-M50x headphones? How about a new color option.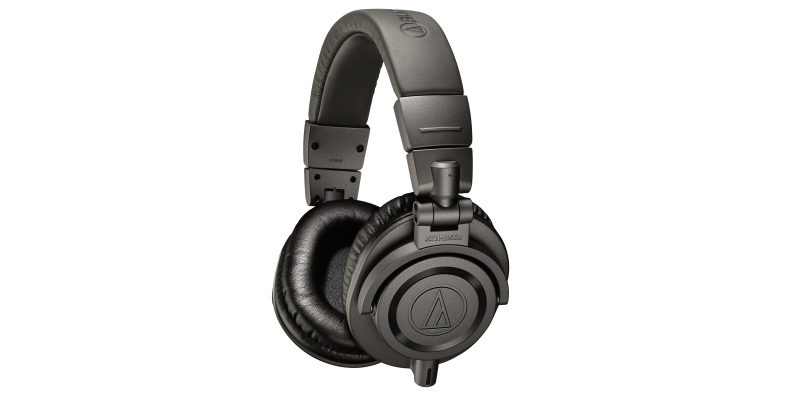 The ATH-M50X are one of the internets favorite pair of headphones (and for good reason), and Audio-Technica is in no rush to let that go. Last year at NAMM 2015 they announced a Dark Green color option for the over-ear cans. This year they followed that up with the new ATH-M50xMG's which come in matte grey. If the original black headphones with the silver accent on the ear cups was way too flashy for you, these new ones should make you happy.
The new paint job is made for minimalists.
As you would expect, everything about these headphones besides the color has remained the same. They retain their 45mm drivers and swiveling ear cups as well as the plush padding for long listening sessions. If you're a commuter you won't have to worry as you can also fold these at the hinges for a more compact footprint. The accessories are also all the same as well, though with a new paint job to match the color of the headphones. Even the accent on the audio cable that lets you know when the proprietary cable has successfully locked in is in dark grey. Of course these also come with three different cables, each geared towards a particular use. You'll get a standard 3.9″ audio cable, coiled 3.9″ cable, and a long 9.8″ straight cable for when you need to get some mixing done in the studio (or if you just like really long cables). These have a frequency range of 15 Hz – 28kHz which is outside the audible human range sure, but still plays a factor in how the audio is heard especially on the low end.
The new name of the model follows the naming scheme of all the other colors: ATH-M50xMG with the MG standing for "Matte Grey". Unfortunately there is one difference between these headphones and some of the other color options and that's the price. Though the blue and tan color remains the most expensive at $199, these new Matte Grey ones aren't to far behind coming in at $189 on Amazon. Overall if you've been waiting for a new flavor of an old classic, these might be worth taking a look at.